Honoring a Visionary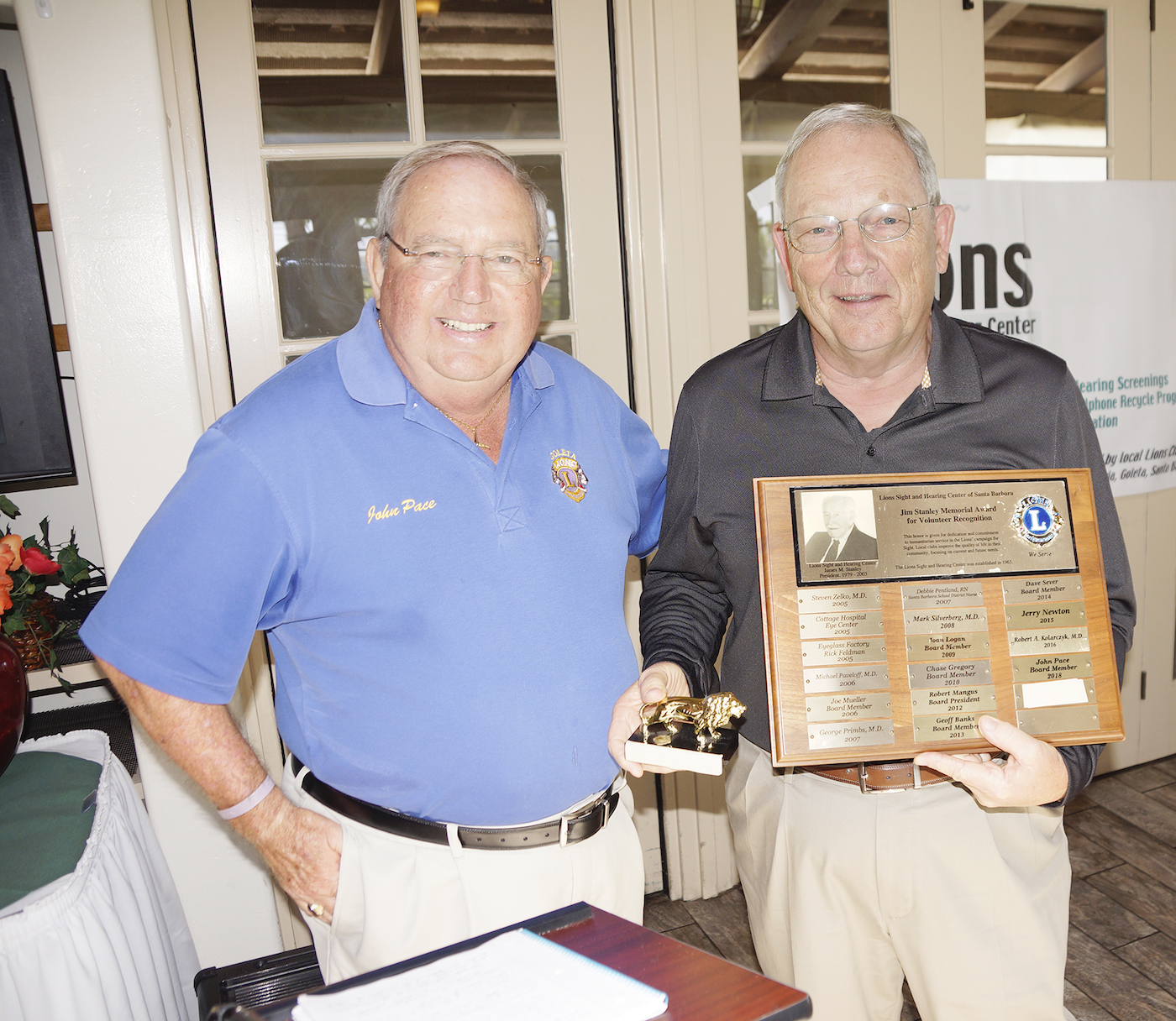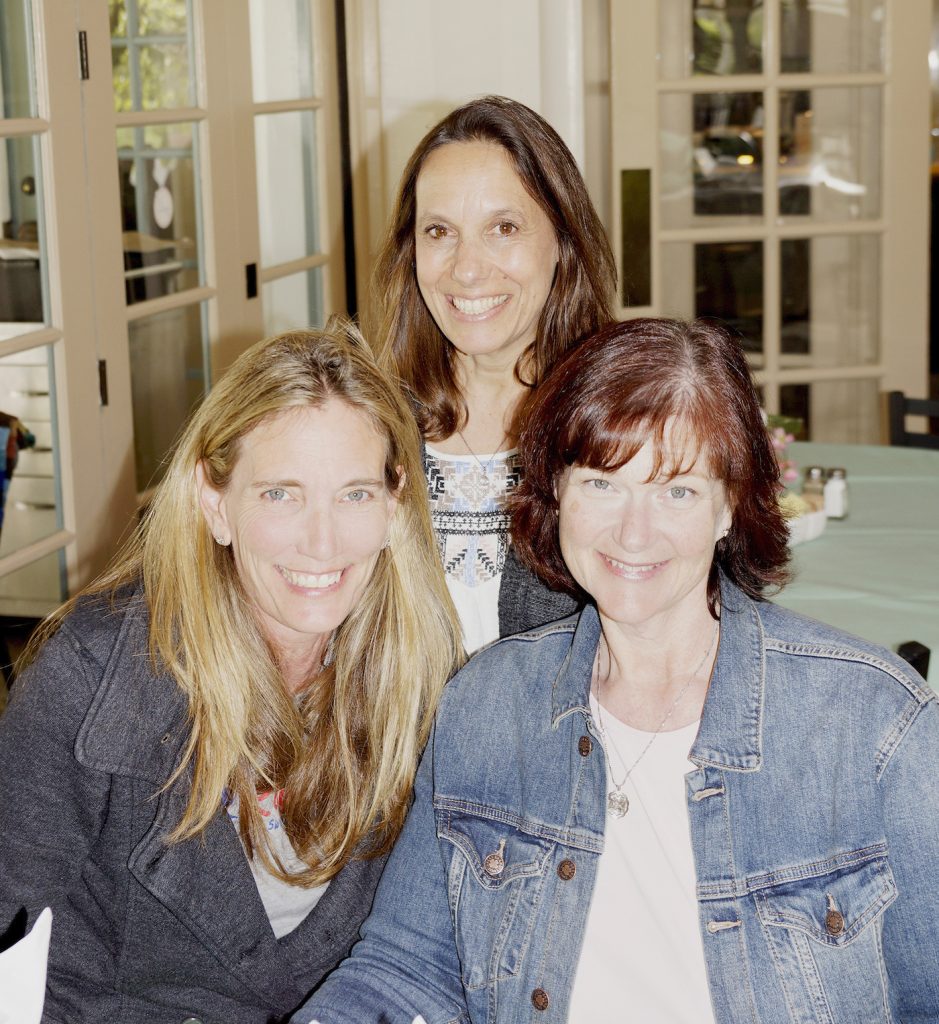 John Fowler really made a spectacle of himself when he was presented with the Jim Stanley Memorial Award as Volunteer of the Year at a 14th recognition lunch for the Lions Sight and Hearing Center at Mulligan's Cafe at the Santa Barbara municipal golf club.
John, who was presented with the coveted trophy by former president John Pace, has been running the 55-year-old nonprofit's glasses recycling program, with 11,800 spectacles donated last year, many of them from the charity Direct Relief.
The popular program also offers free glaucoma and hearing screenings, as well as a cell phone recycling and eye donor programs.
Guest speaker was Ridley-Tree Cancer Center oncologist and hematologist Julian Davis who spoke about ocular melanoma.
Among the supporters were Robert Avery, Geoff Banks, Rabindra Braganza, Joseph DiBartolomeo, Rick Feldman, Gregory Chase, Douglas Jacobson, George Primbs, and Michelle Meinzer.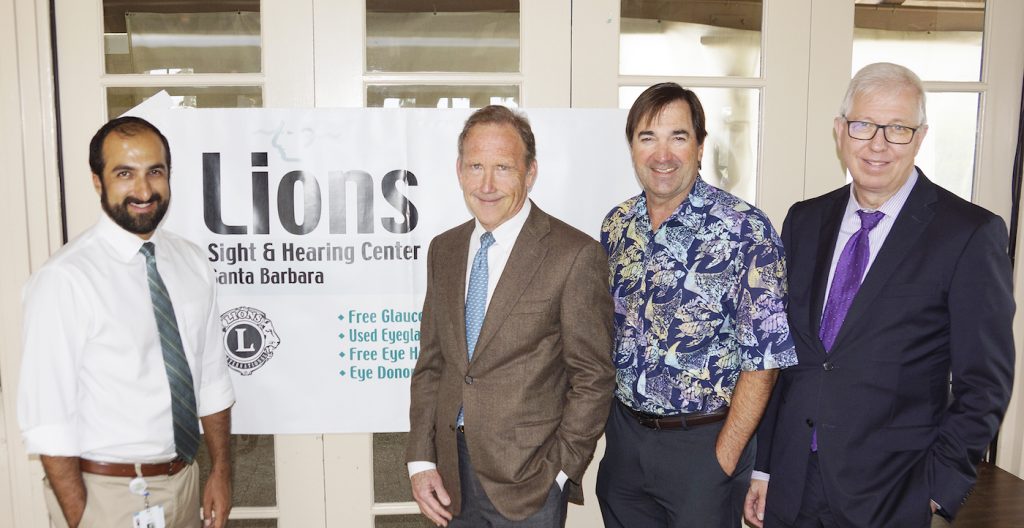 Centennial Celebration
Film legend Kirk Douglas' family turned out en masse when his wife of 65 years, Anne, celebrated her 100th birthday at his Beverly Hills estate.
Anne, who met the 102-year-old Montecito actor while he was filming the Vincent van Gogh movie Lust for Life, wore a floral Dolce & Gabbana dress, a gift from her husband, for the occasion, thrown by her stepson Oscar-winner Michael Douglas and his Welsh actress wife Catherine Zeta-Jones.
The Douglas clan turned in full force for the fun fete, including sons Peter and Joel, and grandchildren Cameron, Kelsey, and Jason.
Other luminaries included film moguls Jeffrey Katzenberg and Ron Meyer, Leo and Grega Daly from Washington, Rowan & Martin's Laugh In producer George Schlatter and wife Jolene, local interior designer Corinna Gordon, and Kirk's Montecito neighbors, Aris and Ilene Demetrios.
Kirk, who will mark his 103rd birthday in December, serenaded Anne with a rendition of Cole Porter's 1936 classic "I Got You Under My Skin," which became a signature song for the late crooner Frank Sinatra.
For Sale
Aussie songbird Olivia Newton-John, 70, is selling her 12-acre Santa Ynez Valley home of the last four years, for $7.7 million.
The sale comes just months after listing her 135-acre equestrian estate in Byron Bay, New South Wales, for $3.9 million.
The four-bedroom, five-bathroom 4,450 sq ft Valley property also has a separate two-bedroom guest house, and a four-car garage.
Olivia is currently battling her third breast cancer bout in 30 years.
You might also be interested in...