Women in Communication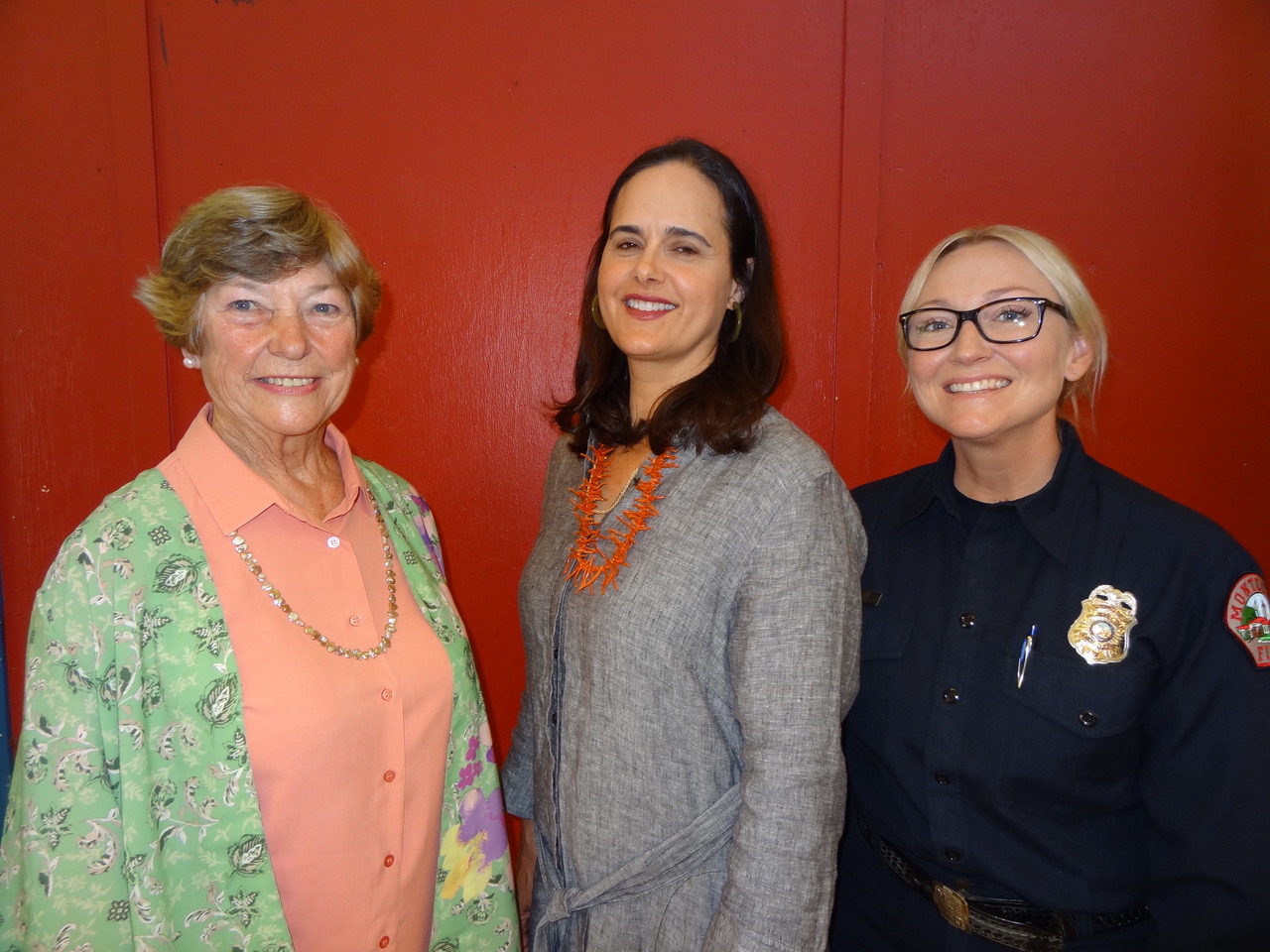 This was the 12th annual Women of Achievement (WOA) awards luncheon.
It was given at the El Paseo Restaurant – a luncheon honoring women "Who Make a Difference with Stories that Matter." The Association for Women in Communications (AWC-SB) is the only chapter in the state of California. Their membership includes authors, journalists and broadcasters; entrepreneurs, social media experts and marketers; corporate communicators, coaches and designers; scholars, researchers and students. The group holds monthly meetings with speakers and panel discussions to keep members current, plus opportunities to network.
Co-chairs of the event were Lisa Osborn and Nancy Seagal. AWC-SB president Carolyn Jabs welcomed the room full of women and a few good men.
Proclamations by elected officials were read. Mayor Cathy Murillo remembered that when she grew up in the '60s she was told she had better learn to type. Speaking of the honorees she said, "I am impressed by what you both do."
Emcee Starshine Roshell recognized today's honorees, Kymberlee Weil and Beth Farnsworth. Starshine herself was the honoree in 2011 for the Women of Achievement award. She has been named best columnist for ten years in a row for her witty and insightful column in the Santa Barbara Independent.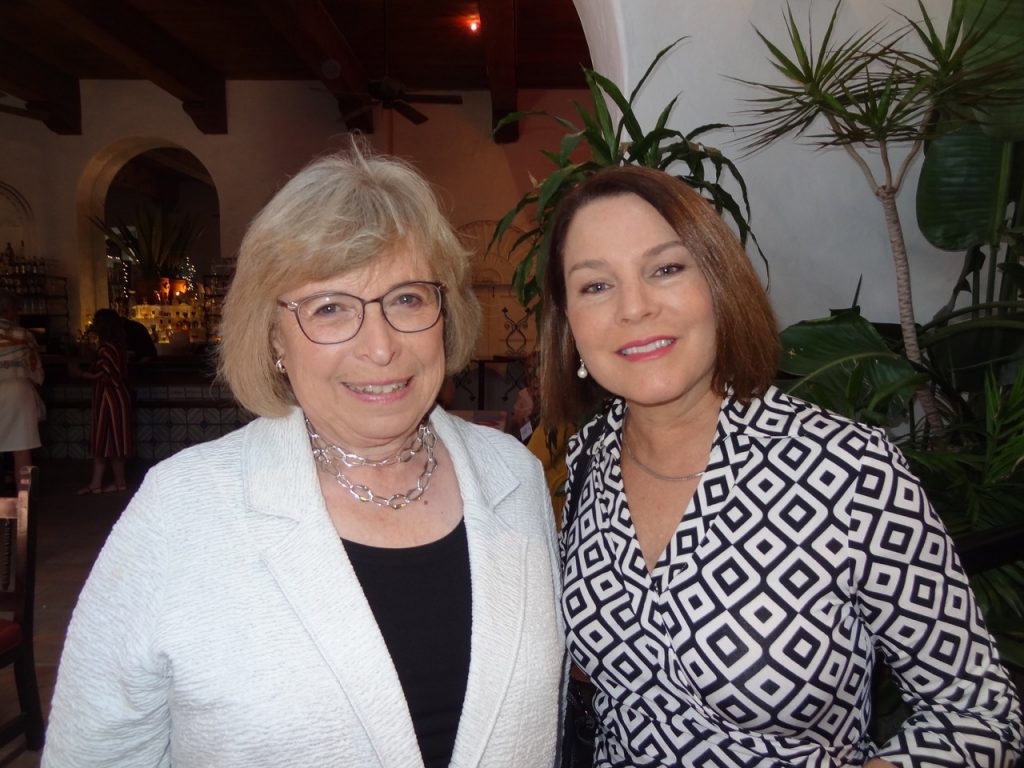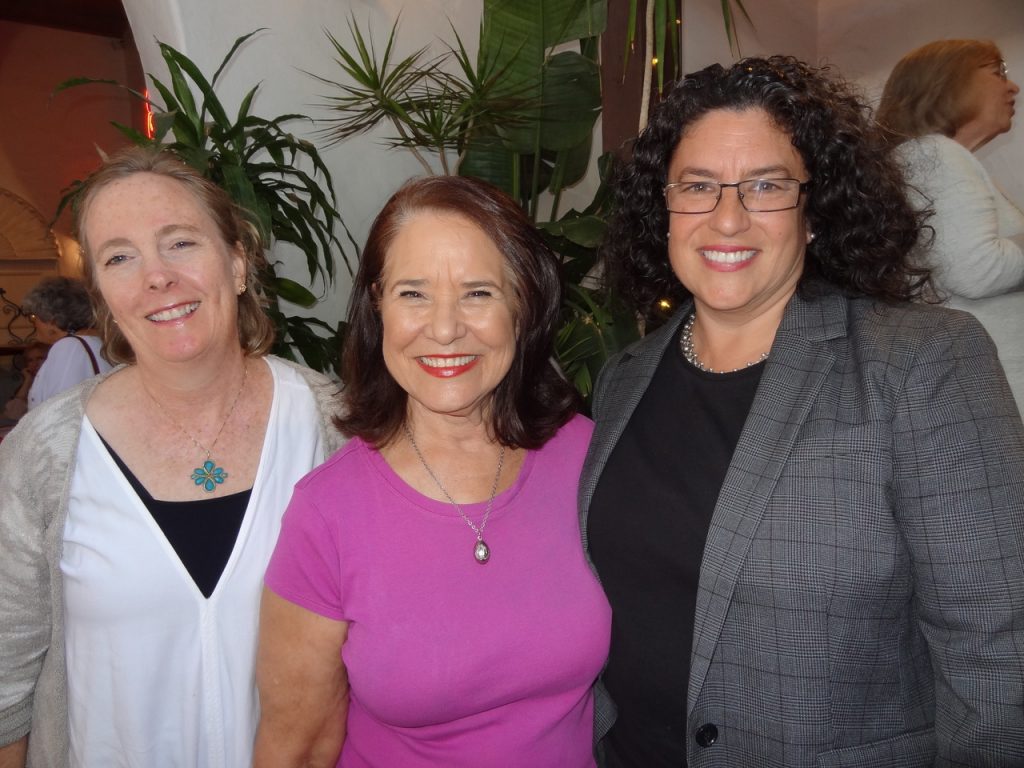 Poet Perie Longo always creates a poem about the honorees. She was Poet Laureate of Santa Barbara from 2005 to 2007 and a WOA recipient in 2012. After Perie read her poetry, Kymberlee told us a bit about her life. Since the age of seven she was a softball fanatic earning her a scholarship to whatever college she chose to play for. While going to school in Hawaii, a tragic moped accident changed her life.
After a long recuperation, Kimberlee co-founded an award winning software development and licensing company, which debuted on TED in 2003. After her experience speaking at TED University she created Strategic Samurai, which specializes in Short-Form High-Stakes Communications. She works worldwide with clients to improve their confidence and focus while public speaking. As she says, "One sentence can change and sometimes save someone's life."
Beth Farnsworth is an Emmy-award winning journalist who anchors the evening news at KEYT. Every night she delivers the news – both bad and good – to Santa Barbara residents. After a year at UCSB she went to UC San Diego and earned a degree in Media and Visual Arts. Her career began as an unpaid intern at the NBC affiliate in Palm Springs. She also met her future husband, C. J. Ward, there. They moved to Phoenix and then to Santa Barbara where she began to anchor. "As a mother and working woman, I constantly remind my daughters (and myself at times) that you can say the same thing ten different ways; be careful how you choose your words."
For more information about AWC-SB, visit AWCSB.org.
You might also be interested in...