Planters Finished on Coast Village Road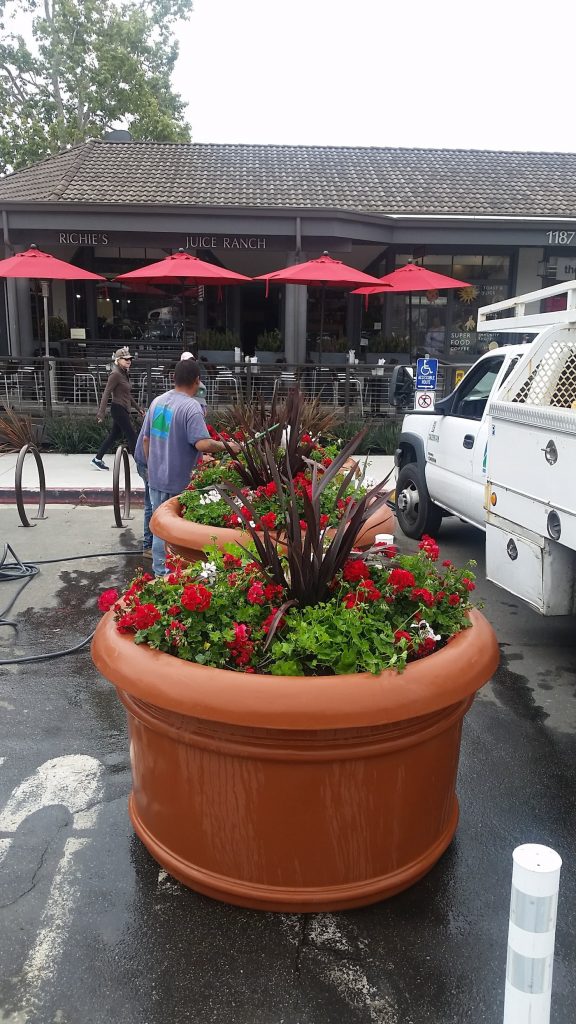 Last week, the newly installed planters on Coast Village Road were filled with small shrub landscaping, thanks to the generosity of several local business owners and donors. 
The planters were initially installed in March, at the entrance of two of the road's parking aisles, in an effort to deter through traffic and speeding. The project was led by the Coast Village Association's Traffic & Safety Committee, who worked with the City of Santa Barbara, local landscape architect Kris Kimpel, Menelli Trading Company's Jeff Menelli, and Sandor Hodosy of Monte Verde Landscape. Three of the planters replaced the temporary orange k-rail in front of Renaud's Bistro, and the other two planters were installed at the entrance to the parking aisle servicing Jeannie's and The Honor Bar. The project was funded and overseen by the City of Santa Barbara. Detachable reflector poles have also been installed between the planters.
You might also be interested in...