Celebrating the Earth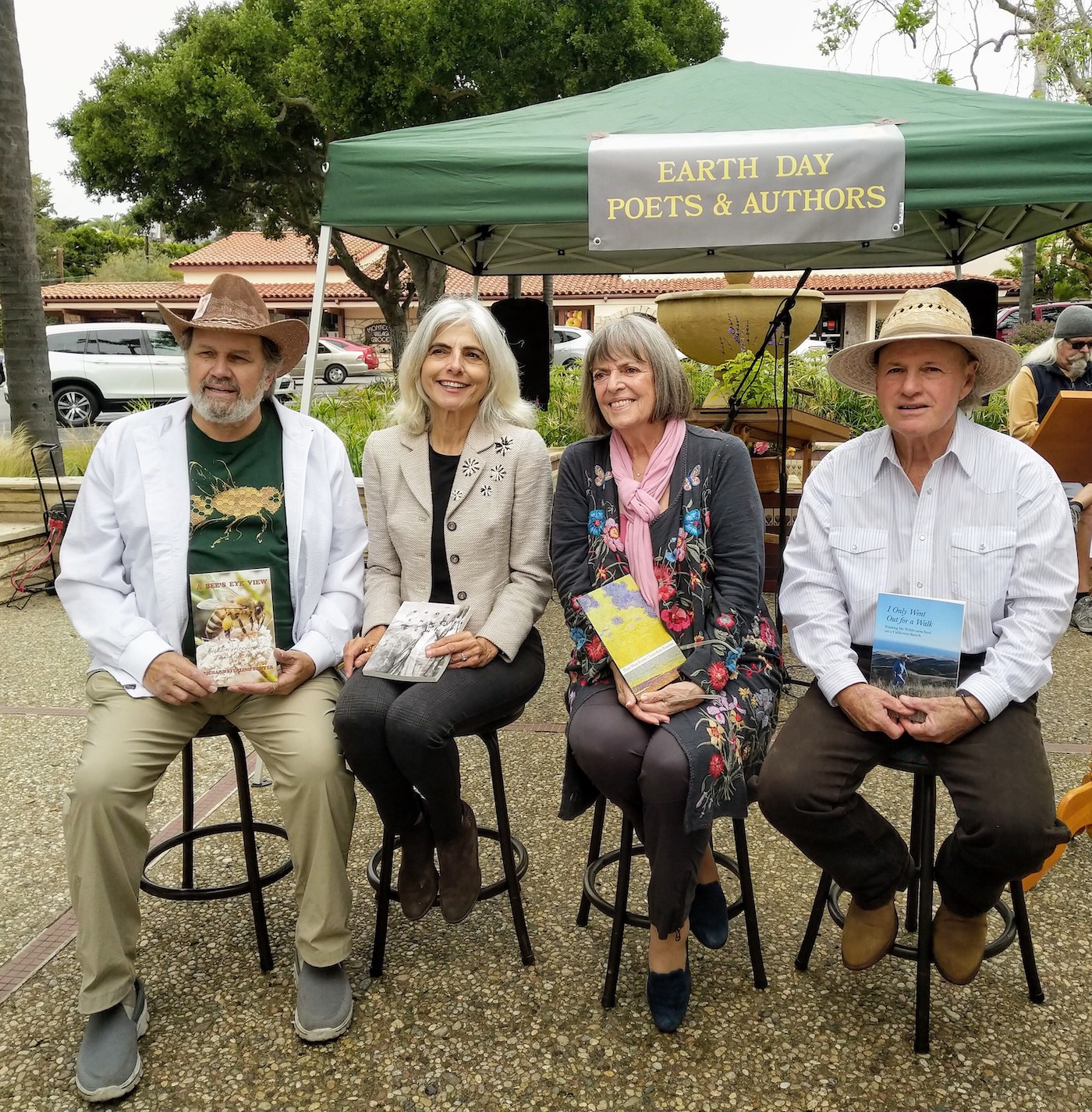 Earth Day was celebrated at Tecolote, the tony tome temple in the upper village, when four local poets and authors, accompanied by Diane Ippel on a hammered dulcimer, read and recited from their works.
Santa Barbara Poet Laureate Laure-Anne Bosselaar, editor of four anthologies and a Pushcart Prize recipient, joined Montecito native Doyle Hollister, author of I Only Went Out for a Walk: Finding My Wilderness Soul on a California Ranch, Independent contributor Cynthia Carbone Ward, and poet and author Rick Sawyer, who is also a successful beekeeper.
The patio under the oaks opposite the lively literary lair couldn't have been a nicer locale for the occasion.
Great Scott!
Montecito actor Christopher Lloyd, 80, reunited with his Back To The Future cast 34 years after the film's first release, at the Comic and Entertainment Expo in Calgary, Canada.
Christopher and co-star Michael J. Fox, 57, delighted fans discussing the hugely popular film trilogy.
Back To The Future, directed by Montecito's Robert Zemeckis, became the highest grossing film in 1985 and took in $381 million worldwide.
The science fiction comedy also earned three Oscar and four Golden Globe nominations.
You might also be interested in...