Cancer Foundation Donation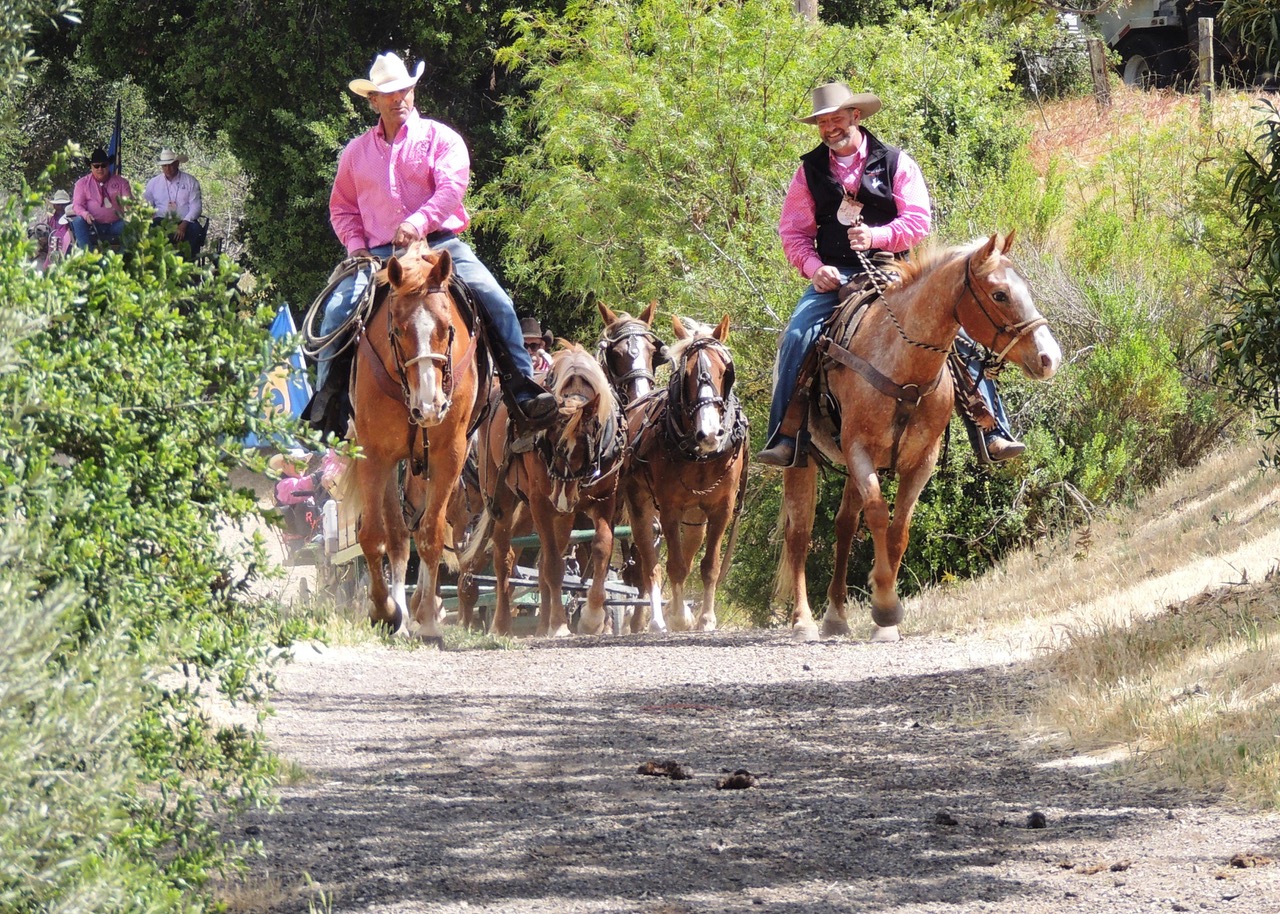 On Saturday, May 4 at 3 pm, over 750 Rancheros Visitadores from 37 states and six countries will parade in pink on horseback and carriages along Alisal Road through downtown Solvang to Old Mission Santa Inés. For the eighth year in a row, the Rancheros have chosen to partner with Wrangler Jeans and the Tough Enough to Wear Pink Foundation to raise funds for the Cancer Foundation of Santa Barbara in support of local breast cancer programs at the Ridley-Tree Cancer Center at Sansum Clinic. This year they have reached their goal of donating $1,020,000.
The funds raised benefit breast cancer programs at the Ridley-Tree Cancer Center including: clinical research trials, wellness classes and support programs, hereditary cancer risk counseling, and nurse navigation. These services are available to all breast cancer patients who reside in Santa Barbara County regardless of where they receive treatment or their ability to pay.
"The Rancheros have been returning to Santa Barbara County and the Santa Ynez Valley for 87 years. Though our members come from far and wide, this is the Rancheros' home, and we have found a cause we believe in. We understand it is important to give back to the community we return to year after year," said Ranchero Steve Beneto. "The response has been fantastic as we continue our support of the Cancer Center and their excellent care of breast cancer patients and their families on the central coast."
To learn more, visit the Cancer Foundation of Santa Barbara at www.cfsb.org or the Ridley-Tree Cancer Center at www.ridleytreecc.org.
Water Supply Update 
With the bulk of the rainy season behind us, Montecito Water District has released statistics that show the improved water supply for the District. Last week the MWD board of directors reduced the District's Water Shortage Emergency Condition from a Stage 2 to Stage 1, which is consistent with current hydrologic and water supply conditions and in compliance with its Urban Water Management Plan, which is regulated by the State of California. "The hydrologic conditions have improved dramatically," said general manager Nick Turner. "We now have important, and very positive, information pertaining to our water supply outlook for 2019/20 that we did not have six weeks ago."
As a next step in responding to the improved water supply outlook, the Board also provided input on a draft Ordinance 96 intended to replace the current Ordinance 95 that provides for restrictions on water use. Prohibiting water waste is still essential, consistent with the State's directive of making "Conservation a California Way of Life," and this new ordinance would address ongoing requirements. With the adoption of Ordinance 96, MWD is considering ending the meter moratorium that has been in place since 2014, and Staff provided a comprehensive analysis on the potential impact of issuing new water meters at Tuesday's meeting for Board review. The new ordinance is slated to go before the Board for possible approval next month, and as always public input is welcome.
MWD is now preparing its budget for fiscal year 2019/20 which begins July 1, 2019. Earlier this year, MWD received a favorable "unmodified opinion" on its independent annual audit for fiscal year 2017/18.
MWD is also updating its 5-year Financial Plan, which informs the rate study. The rate study, which will evaluate costs associated with ongoing water shortage emergency conditions, is scheduled for completion within the next two to four months. The timeline may be delayed so that the most accurate and current information can be included. Important considerations for the rate study include the water supply outlook for the 3-year planning period, and the cost of new initiatives such as the pending Water Supply Agreement (WSA) with the City of Santa Barbara. One of the District's objectives with the new rate setting process is to accommodate ongoing water shortage emergency costs and to eliminate the current water shortage emergency surcharge required to fund unforeseen extraordinary expenses resulting from the drought. Public noticing and public comment are an integral part of implementing a new rate structure; all Board and Committee meetings are open to the public, dates are posted to the online District Calendar, agendas, minutes and packets are available at the office or on the website, and participation is encouraged.
MWD continues to make progress on strategic initiatives for bolstering water supplies long term, including Desalination and Recycled Water, and will keep the public informed. An important initiative involving the public is the SGMA (Sustainable Groundwater Management Act). The Montecito Groundwater Basin was designated as a "Medium Priority" by the Department of Water Resources, which means it is subject to SGMA, which was established in 2014.
A Groundwater Sustainability Agency (GSA) has been formed for the Montecito Groundwater Basin and held its first meeting earlier this week. The GSA will serve as lead agency in the preparation and implementation of a Groundwater Sustainability Plan. In March, MWD's Board approved a contract with local consulting firm Dudek to assist with professional services associated with the development of the Groundwater Sustainability Plan. Community engagement is essential to the preparation and implementation of a Groundwater Sustainability Plan and all stakeholders and anyone interested in the process are encouraged to sign up for email updates and attend meetings.
For more information, please contact at (805) 969-2271, or visit www.montecitowater.com 
You might also be interested in...