Little Alex's Celebrates 30 Years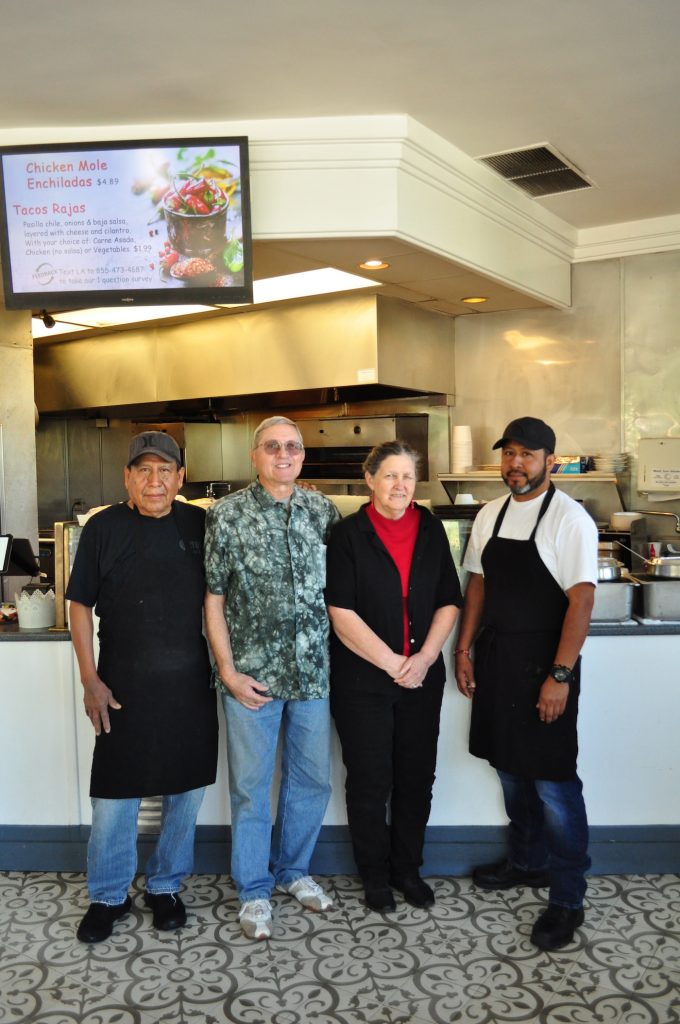 Next month marks a special anniversary for Coast Village Road's longest running restaurant: Little Alex's in Montecito Country Mart marks 30 years in business on May 8. "We're still the same as we've always been, and that's why we are around thirty years later," says Lynette Briner, who owns Little Alex's with husband, Dan. Still working behind the counter most days of the week, Mrs. Briner has been a fixture of the lower village for nearly three decades, and has built strong friendships with multiple generations of customers. 
The Briners, along with their son, Josh, sat down with us earlier this week to discuss the business, and how it's evolved since opening in 1989. Back then, the American Heart Association had a heart healthy certification system for restaurants, and the Briners set off on making a healthier version of Mexican food that would earn them the coveted "heart healthy" emblem on their menu. "A representative from the American Heart Association helped us tweak our recipes, and we removed certain oils and fats from our cooking, which we still adhere to today," Mrs. Briner said. With no lard in the tortillas or the beans, the food has long catered to vegetarians; the eatery is also known for its freshness, with all housemade sauces and salsas. Favorites include enchiladas, pork chili verde, and the chicken soup.
The menu has remained mostly the same over the years, and the chefs have, too, with several of them also marking 30 years at the restaurant. "It truly is a family business," Mr. Briner said, adding that all five of the couple's children as well as their grandchildren grew up working at the restaurant, and so did the children of many of the longtime chefs. Customers have remained loyal as well, bringing their kids, who then bring their own kids years later. "We see the same families year after year, which is part of what makes this place so special," Mrs. Briner said. The eatery's reasonable prices draws customers from all walks of life, and has catered to families since day one, the Briners say. From construction crews to celebrities, the place has a large following of loyal customers who worry that the restaurant won't stay in business with the evolving look and style of Montecito Country Mart, which has welcomed over a dozen new businesses in the last several years. "We want to be here another thirty years, and we are hopeful that will happen," Mr. Briner said. Recent updates to the corner space include new flooring and paint, as well as new signage.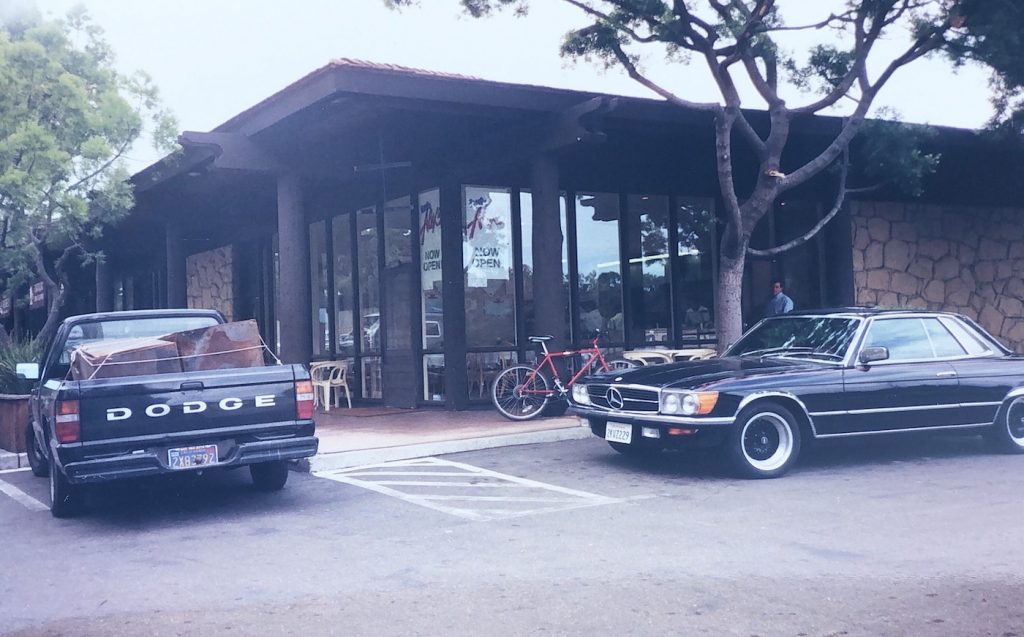 Mrs. Briner is a 7th generation Santa Barbarian, with many of her older relatives owning shops and restaurants in Montecito and Santa Barbara. "Our family was the first to have a wedding at the Presidio downtown," she said, adding: "That's how long we've been here!" Her grandfather's siblings once owned a juice stand on the road, which was then known as Old Coast Highway; it was one of the few first established restaurants on the road.
The Briners, who have been married 51 years, are currently in a month-to-month lease at the Mart, and are hopeful to negotiate a longer lease. "We feel we are part of the community, and we want to be here," Mrs. Briner said.
A celebration of the anniversary is planned for May. On May 8th, some prices will be rolled back to 1989 prices, and on May 11th, there will be an anniversary celebration as a thank you to customers, from 2-5 pm. A portion of the sales from May 8 through May 11 will benefit the Montecito Firefighters Charitable Foundation.
The restaurant is open for breakfast, lunch, and dinner, seven days a week from 8 am to 9 pm, with an 8 pm close on Sundays. For more information, visit www.littlealexs.com. 
You might also be interested in...