Feast on Easter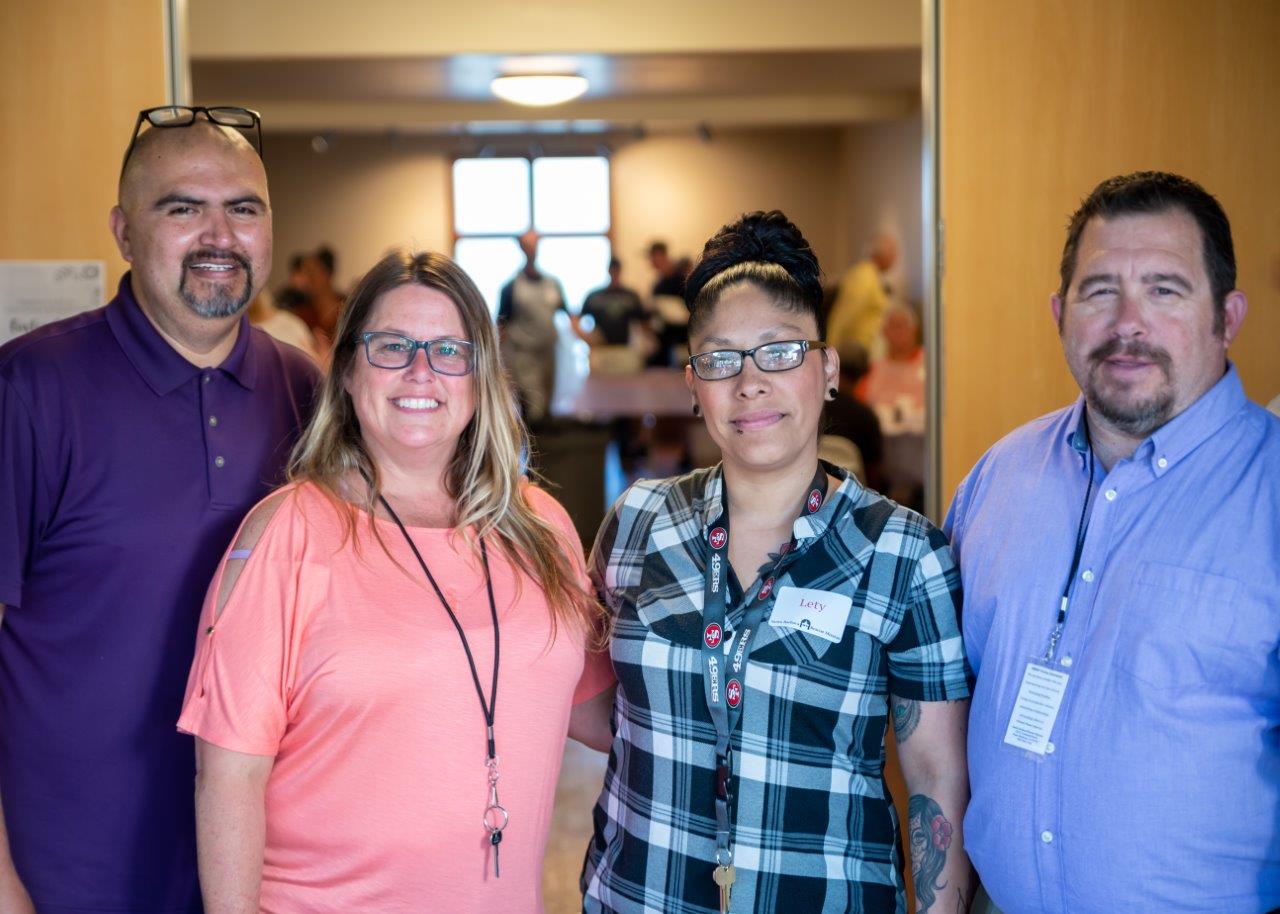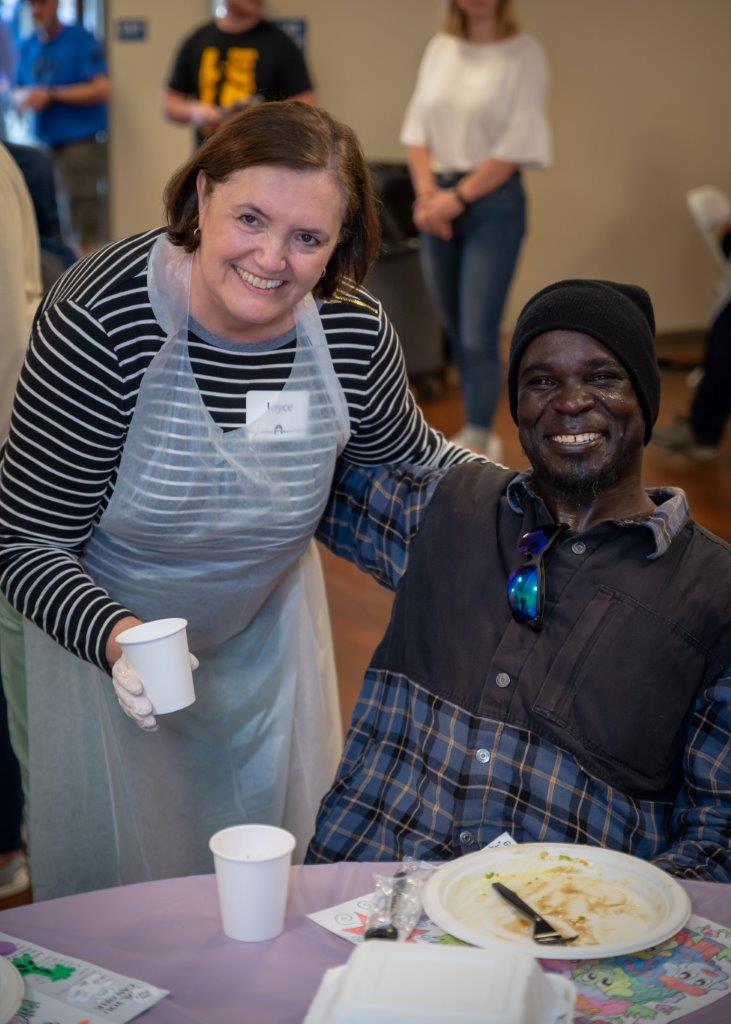 Our tony town's Rescue Mission hosted its annual Easter Feast for our community's more impoverished residents and for the 12th year I volunteered as a waiter.
Kitchen director Wesley James served 320 pounds of ham, 200 pounds of mashed potatoes, 360 pounds of carrots, mountains of macaroni and cheese, and 75 pounds of peas to the 300 hungry guests, rounded off with desserts of carrot and chocolate cake.
"It is a heaping help of love that transforms hearts and lives this Easter and beyond," says Rolf Geyling, president of the mission, which has a $2.5 million annual budget and helps more than 2,000 people yearly.
A most rewarding afternoon…
Happy Camper 
Even at the age of 102 legendary Montecito actor Kirk Douglas is off camping!
Kirk's grandson, Cameron, 40, has just posted a photo on Instagram showing "Pappy" resting in a tent set up in a backyard.
Laying upon an inflatable mattress while pitched beside his swimming pool at his Beverly Hills home, the Spartacus star wasn't exactly roughing it.
All too in-tents for words…
Helping Puerto Rico 
TV talk show titan Oprah Winfrey has donated $2 million to help rebuild the Caribbean island of Puerto Rico and supports arts and cultural programs in the wake of the devastating 2017 Hurricane Maria, which killed 3,000 people and caused in excess of $100 billion in damage to homes and infrastructure.
The hefty gift from Montecito's most famous resident will be split between the Hispanic Federation for its disaster relief and the Flamboyan Arts Fund, dedicated to fostering the island's rich heritage of arts, culture and creative development.
Oprah, 65, says she was inspired by the efforts of Hamilton creator Lin-Manuel Miranda, who took his hit show to the island for a limited 23-performance run in January.
"I wanted to join in the rehabilitation efforts of an island so rich in culture, beauty, and heritage," says Oprah.
After the Flames
I am sure, like me, we were all affected seeing the TV coverage of the fire that enveloped France's iconic 850-year-old Notre Dame Cathedral.
Luckily the historic Gothic building's three medieval stain-glass rose windows all survived and many of its priceless religious artifacts, including the crown of thorns supposedly worn by Christ during his crucifixion, were saved.
It was particularly touching see thousands of Parisians lining the banks of the Seine praying as they viewed the conflagration enveloping their beloved building, which I have visited many times over the years.
Now, with more than $1,124,750,000 in donations coming in from all corners of the globe, including huge financial commitments of $155 million from French fashion mogul Francois-Henri Pinault, and $230 million from Louis Vuitton tycoon Bernard Arnault, it is to be hoped the Ile de la Cite landmark will rise from the flames like the proverbial Phoenix, with French president Emmanuel Macron vowing to rebuild within five years.
Richard Retires
On a personal note, I mark the retirement of an old friend, New York Post gossip king Richard Johnson, longtime editor of the tabloid's legendary Page Six.
Richard joined the Rupert Murdoch publication at the same time I started as gossip columnist at the Aussie publisher's Star magazine in 1978 on my move from London.
Page Six became a must-read column chronicling the dirty laundry of celebrities and the power elite.
Richard, who I went on a number of press junkets with, including Morocco, Iceland, Brazil, Japan, Antigua, and Uruguay, spent almost his entire career at the Post, with brief detours with the New York Daily News and New York Observer in the early 90s.
His presence will be missed, but I eagerly await an eye-opening autobiography in due course…
Sightings: Actor Alan Alda checking out Pierre Lafond… Oscar winner Jeff Bridges and wife, Susan, at the Ensemble Theatre's New Vic… Oscar winner Natalie Portman and family noshing at Olio e Limone
Pip! Pip!
You might also be interested in...