Wings of Freedom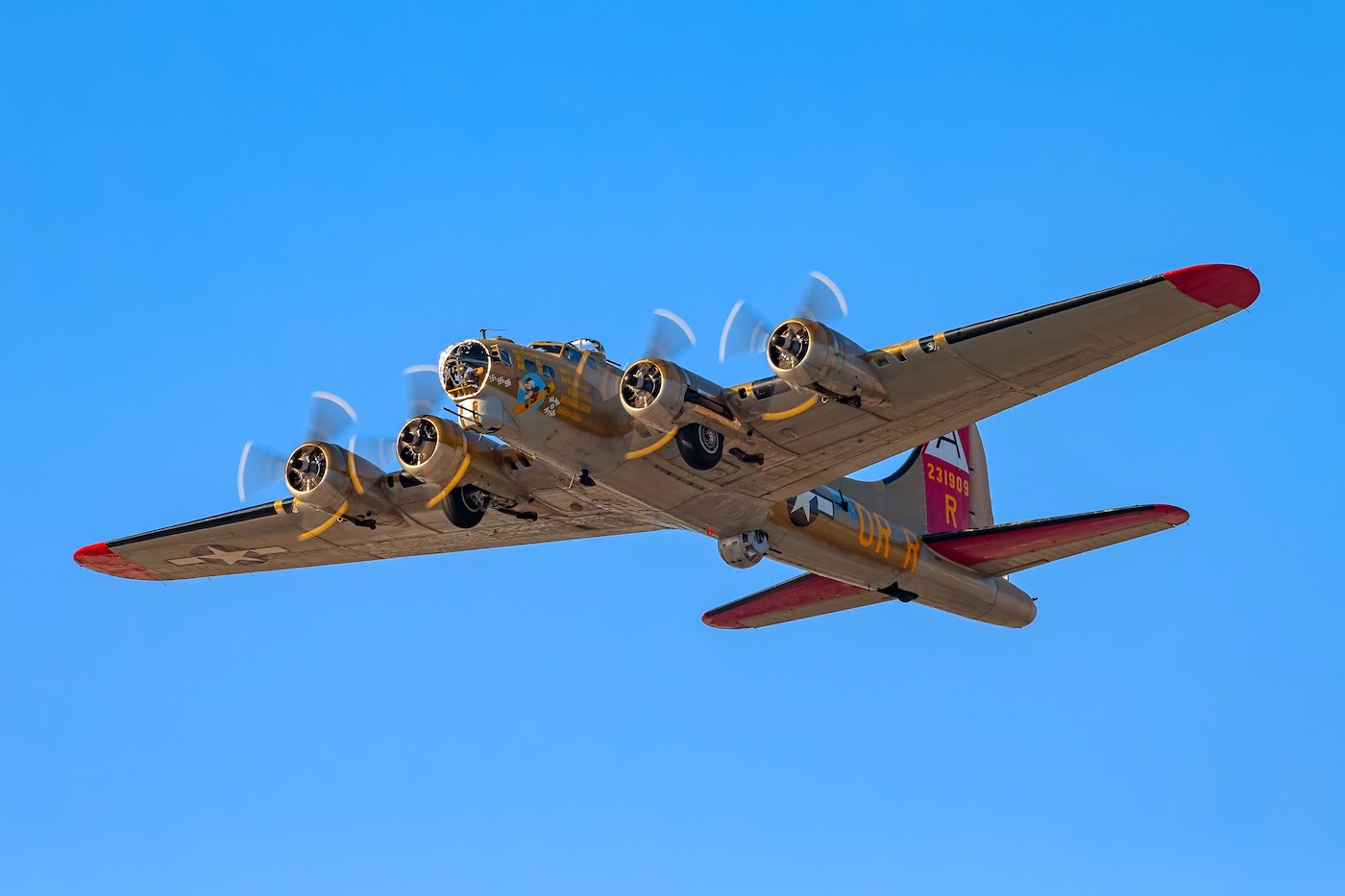 Over the years, I've had the good fortune to fly in a B-17 "Flying Fortress" from Santa Barbara Airport down over Montecito and back over the ocean because of my position as founder of Montecito Journal. I've also landed on and taken off from both the USS Ronald Reagan and the USS Abraham Lincoln. Those are thrilling experiences that cannot be forgotten and the upcoming "Wings of Freedom Tour" coming to Santa Barbara Airport beginning April 17 and running through April 21 is another opportunity for anyone with love and/or respect for the men who flew these planes into enemy territory and often landed them pockmarked with anti-aircraft fire, sometimes missing an engine or even a wing.
You are invited out to the airport to view these beautiful World War II flying machines and a limited lucky few are also invited to fly in one. It's not cheap ($450 for a half-hour turn in either a B-17 or B-24, different fees for other aircraft), but you'll not only chalk up a thrill of a lifetime, you'll also be donating to a great cause: that of preserving the living memory of the planes, the battles they fought, and the men that flew them.
You'll enter at the north end of the airport at 1501 Cook Place (Gate V32). A fee of $15 for adults and $5 for children under 12 will be charged for close-up viewing and to go inside the aircraft. For more information on flight and viewing times, call 978-562-9182, 800-568-8924, or go online to: www.collingsfoundation.org or www.cfdn.org.
You might also be interested in...