Sushi|Bar to Open on Coast Village Road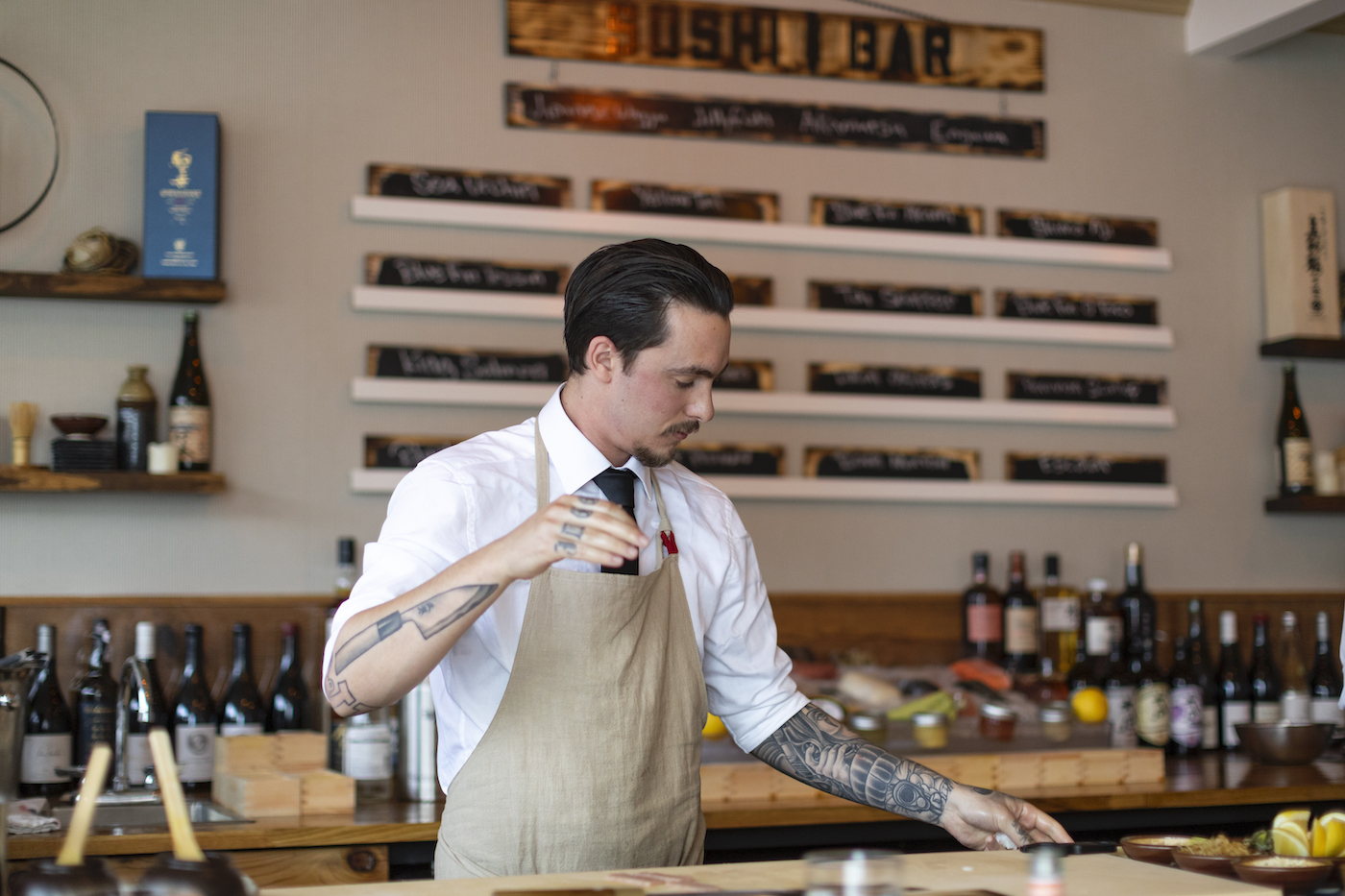 Sushi|Bar, located inside the Montecito Inn, is the second location of Monarch owner Phillip Frankland Lee's critically-acclaimed omakase restaurant. Omakase – a Japanese phrase that means "I'll leave it up to you" – is a free-form, interpretive take on the traditional sushi counter experience; this new location will have a heavy emphasis on Santa Barbara seafood, according to Lee.
In June 2017, the original Sushi|Bar opened in Los Angeles and is currently ranked the #3 best sushi spot in the city by Time Out Los Angeles. This new 10-seat chef's counter places patrons right in front of the action, with guests being able to select from two different tasting menus, a 17-course "full omakase" for $110/person, or an abbreviated 9-course "lite omakase" for $65/person. To start the evening, guests are encouraged to arrive before their selected seating and enjoy a welcome cocktail to ease their way into the menu, which includes Lee's take on new wave nigiri and other delicacies from land and sea. The newest outlet replaces the former Chaplin's Martini Bar, which closed earlier this year after replacing Frankland's Crab & Co.
According to Lee, the menu at Sushi|Bar will change often, and showcases the abundance of local seafood native to the area, including Santa Barbara sea urchin, spot prawns, and local halibut. In additional to sourcing local seafood, Chef Lee plans to continue working directly with his contacts at the World Famous Tsukiji Fish Market in Tokyo to source the best seasonal Japanese fish available, flown in fresh twice weekly. While the omakase menu will vary, Sushi|Bar includes dishes such as Santa Barbara Sea Urchin with freshly grated wasabi, lemon, house-made soy sauce, black truffle, and freeze-dried Uni; Premium Japanese Hamachi, brushed with sweet corn pudding, seasoned with sourdough bread crumbs, and finished with freshly grated wasabi root and house made soy sauce; and Roasted Bone Marrow from Watkins Ranch in Ojai, served over sushi rice and garnished with fresh wasabi and house soy. Pastry Chef/Owner Margarita Kallas-Lee ends the dinner service with her inventive dessert, a Ylang-Ylang Ice Cream Bonbon with matcha and black sesame.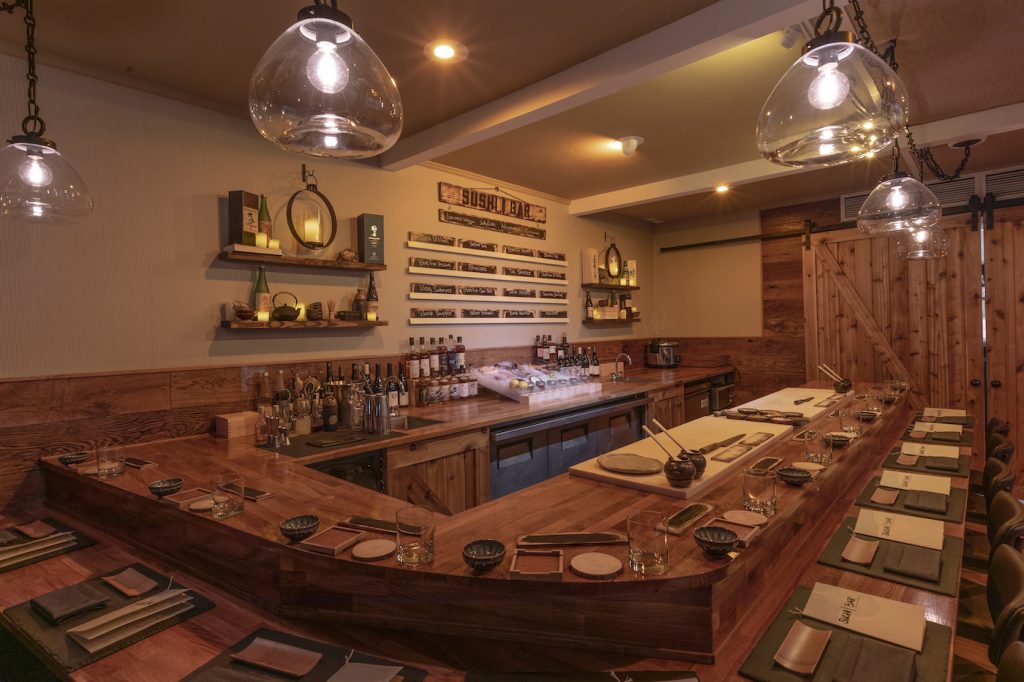 The restaurant space, which is located to the left of the Montecito Inn driveway, is housed in a glowing amber room designed by Phillip Frankland Lee and Gabriel Wischmeier; the simple sushi bar is enveloped in honeyed oak and designed to invoke the feeling of traditional Japanese sushi bars found in the 1930s. Nightly dinners will be led by head sushi chef Lennon Lee, with a selection of drink pairings and Japanese beverages, including sake, beer and Japanese whiskey all curated by Scratch Restaurants Food and Beverage Director Gavin Humes.
Sushi|Bar marks the third offering from Scratch Restaurants at the historic Montecito Inn, which also includes The Monarch and The Silver Bough. Scratch Restaurants began as a true garage startup by Phillip and Margarita, a husband and wife chef duo. Six years later, the family has now grown to three concepts in Encino (Scratch|Bar, Woodley Proper, Sushi|Bar). The restaurants of the brand share a common thread of unwavering creativity, a "from scratch" approach to hospitality, a deep love of the locale, and a dynamic hospitality team. Culinary accolades include S. Pellegrino's "Young Chef 2015" finalist, Zagat's "30 under 30," a semi-finalist for Eater's "Young Guns" 2016, Global Cuisine Award's "Chef of the Year" 2018, and a coveted spot on Los Angeles Times' "101 Restaurants We Love" list. For more information, please visit www.scratchrestaurants.com.
Montecito's Sushi|Bar is open every Wednesday, Thursday, and Sunday with seatings available at 6 pm, and 8 pm; Friday and Saturday evenings with seatings available at 5 pm, 7 pm, and 9 pm; and closed on Monday and Tuesday.
Sushi|Bar is located inside the Montecito Inn at 1295 Coast Village Road. 
You might also be interested in...