Montecito Club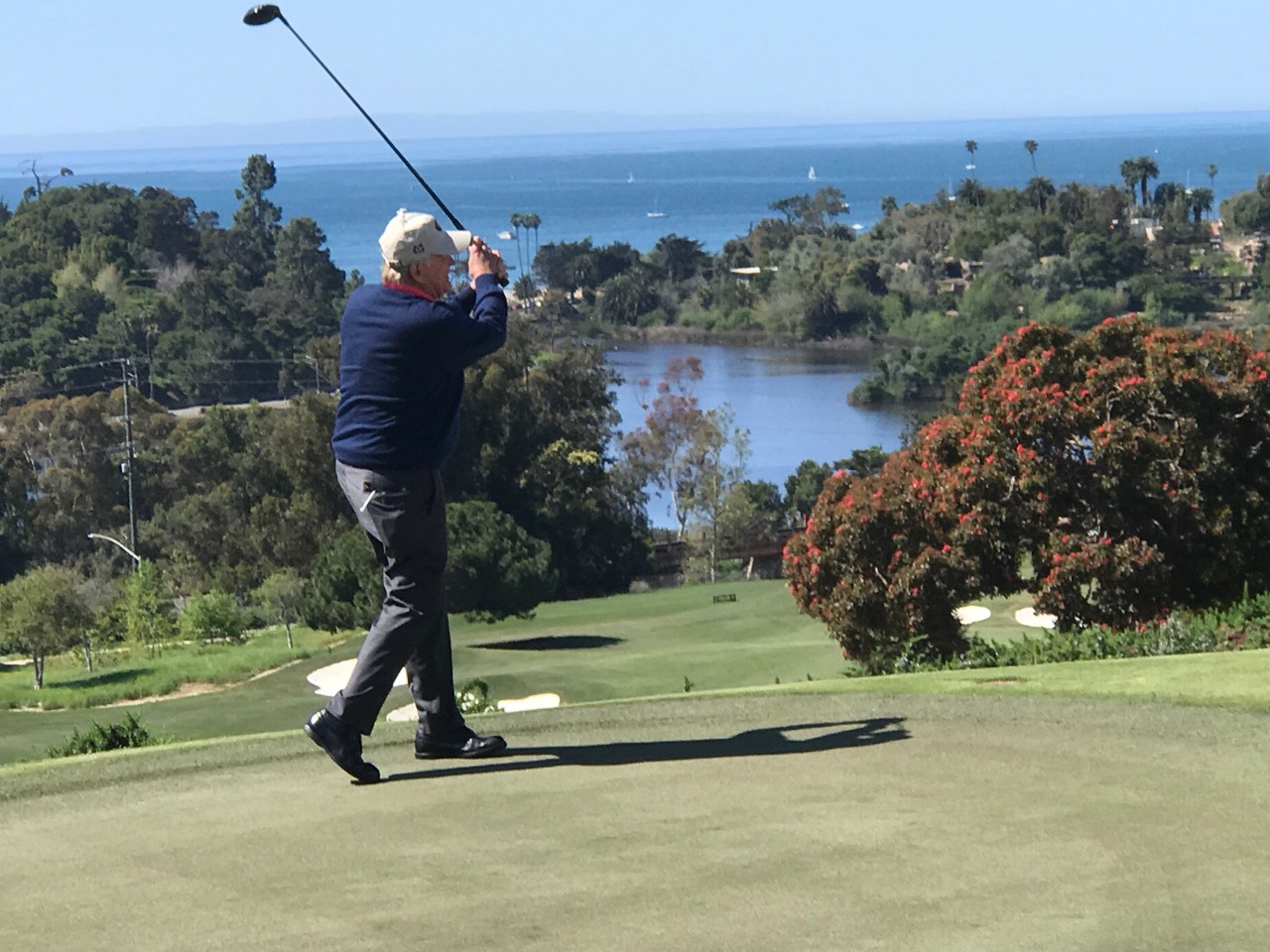 After living overlooking the Montecito Country Club for almost 20 years, and watching the construction of the new Jack Nicklaus Signature golf course (we now have the 14th green in our view instead of the 13th) we were anxious to see people playing golf again. The course has been finished for a long time, waiting for the rest of the newly named Montecito Club to be completed. We like having "our lawn" mowed by the golf course gang every day.
We also have fond memories of the club, which Don joined in 1980 for $500. We were married there in 2001, had our reception in the great room and dinner in the dining room.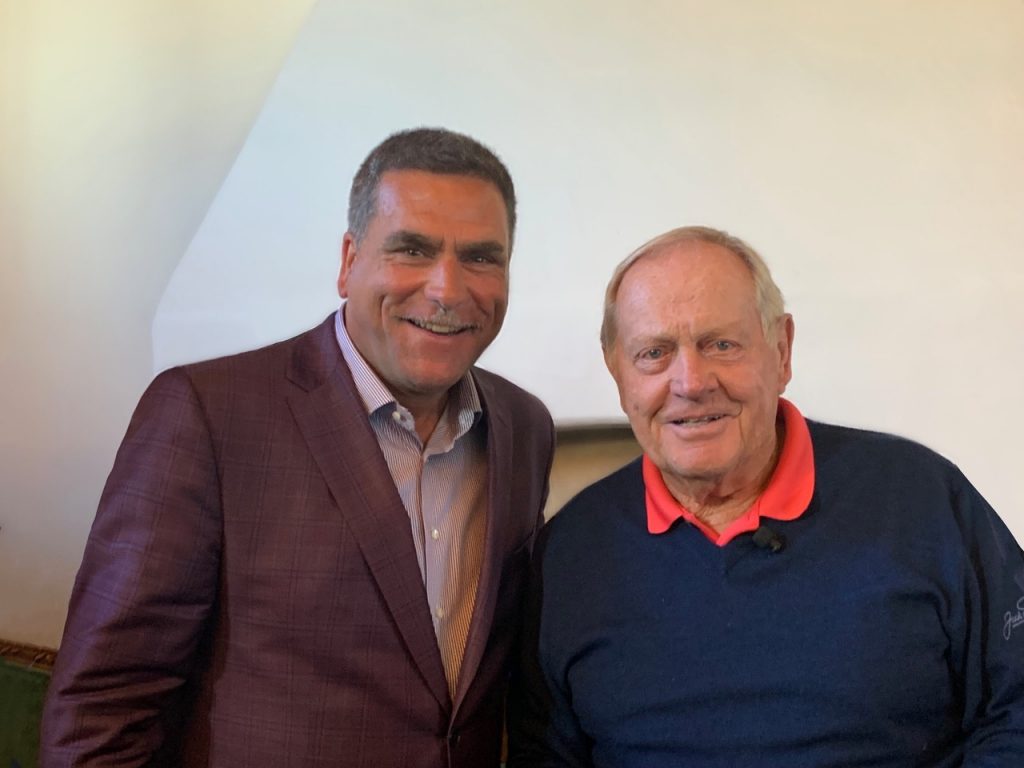 As you know the Club recently reopened after a three-year renovation. Part of the celebration was a Q & A with Jack Nicklaus who designed the new course. Nationally known sportscaster Jim Gray was here to interview Jack. When he asked him about his phenomenal record, he replied, "I always tried to be the best I could be. To keep climbing the mountain." "What did your record mean to you?" "I don't think about it much. I always enjoyed golf but my priority was the family and kids." He has five children and 22 grandkids. One of the kids called him, "a big dude." Jack joked, "If I'd known Tiger Woods was coming along, I would have tried harder."
Nicklaus said, "Most people work all their life so they can retire and play golf. I played golf all my life so I could retire and work." He was referring to him and his wife who work for their foundation to raise money for children's hospitals. He says, "Saving lives is better than a four-foot putt." He gets a big kick out of asking executives for a million dollars and getting it.
Then it was time for the gallery to go outside to watch Jack hit a ceremonial tee shot with the ocean in the background. A stunning sight!
You might also be interested in...