Teresa McWilliams: A Horatio Alger Story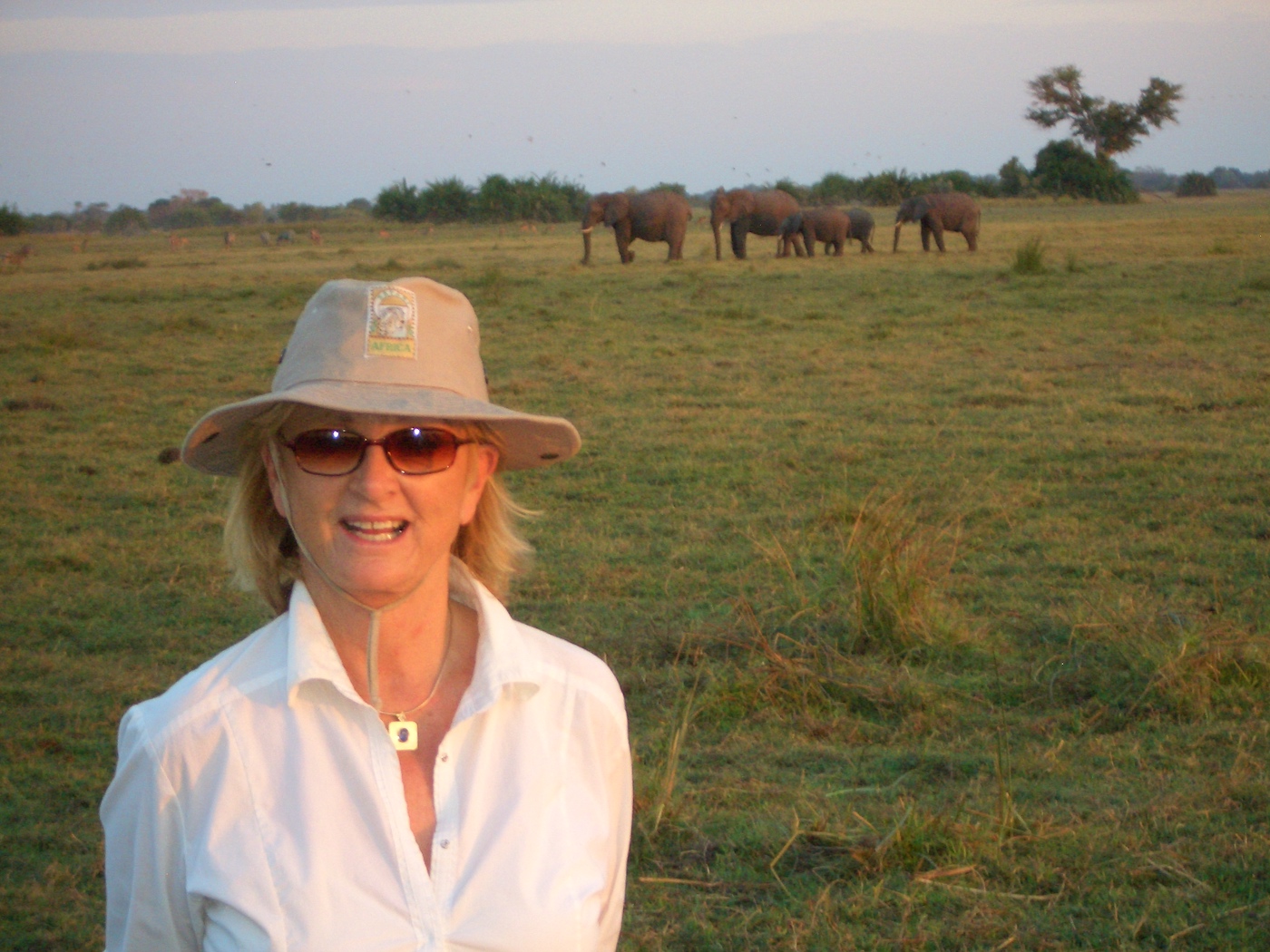 Teresa McWilliams was born in Warsaw, Poland in 1937, and lived there with her family on their farm in the countryside. Her father, Mr. Glinski, was a concert pianist and composer in Poland, and they lived the gentry life, until the Germans came and occupied the country. When Teresa was just two years old, the Germans stopped at their farm, taking their larger car to transport their troops, leaving the family with only their DKW, which was a small vehicle, about the size of a Volkswagen.
On September 12th, 1939, the Polish Army called Teresa's family, telling them that Hitler's troops would be at their farm within four hours. Teresa's mother quickly packed some bags, but since they only had the small car left available to them, she had their chauffeur saddle up their horse and wagon to fill a couple of suitcases, and she told him to meet the family at a hotel in the south of Poland, where they would stay until the skirmish was over and Hitler was stopped.
Since the bombing had already begun, and there were no gas stations open, the Glinski family soon ran out of gas. While waiting and wondering what to do next, a small Polish military plane with apparent engine trouble landed in a field close by. Teresa's father, Tomasz, walked over to see if he could help. The two generals, who had been passengers in the plane, were in desperate need to reach their headquarters. Teresa's father said he would leave his family in the little woods while he drove them there. He siphoned the gas from the airplane into their small car, and it was on this short 30-minute drive that fate took hold and changed their lives forever.
The generals informed Tomasz that the German columns were so long and wide that it would be impossible for the Polish Army to stop them for even five minutes at any road or bridge and therefore, he and his family should leave Poland immediately.
So, the family set off, in the dark, over the Carpathian Mountains and headed into Czechoslovakia, then on to Hungary, Yugoslavia, Italy, France, and finally into England. Once there, Teresa's father contacted the Polish Embassy and there they stayed for a while, until they got a house on Baker Street. This house belonged to General Sikorski, the head of the free Polish Forces, and he was also her youngest sister Lily's godfather.
They were right in the thick of the war. In 1942, the family had a direct hit on their house by a V2 rocket which demolished the house, but luckily, none of them were killed or badly hurt. For safety, Teresa and her sisters were shipped off to the countryside with their nanny to a little farm school. Lily was two, Teresa's sister, Ania, was nearly four, and Teresa was now five and a half years old. Perhaps it was this early education that she and her sisters had that enabled them to receive three scholarships each, to Stanford University, where they graduated.
The girls continued their schooling at Exton Hall in Rutlandshire, Lord Gainsborough's beautiful estate, which was lent to the school during the war. The sisters boarded at the school and loved living there. It was charming, with over a hundred acres of fields and woods and stables. It was there that Teresa's love of horses developed.
In the meantime, Teresa's father was giving concerts and composing music in London most of the time, and her parents were invited to all kinds of fabulous parties, including the engagement party of Prince Phillip and Princess Elizabeth. After dinner, Tomasz was asked to play the piano, and he asked for any requests. Princess Elizabeth asked for Stardust, by Hoagy Carmichael, but her father did not know the song. So, Prince Phillip whistled it, and that is how Tomasz learned it, and it became his favorite American song.
Teresa's father then started a club with three other men called the White Eagle Club. Polish clientele could go there to eat, drink, dance, or play cards while the bombing continued in the city. There were over one million displaced Poles in London at that time. The club was open every night, and especially, while the air raids were going on, the customers would stay up half the night being entertained.
One night, an American Colonel came in and got very drunk. He told Teresa's father that he was so talented that he should come to America, and that they would love him there. The family gave it no more thought. About a month later, her parents received papers from Colonel Johnson Pentagon that had a full invitation to come to the states. This is how Teresa and her family were able to come to America. They were never able to contact the Colonel again to thank him, though they tried and tried.
Upon arriving, the family had decided to head to Los Angeles, but it was one of those very hot days. A friend suggested driving to Santa Barbara where it was cooler. This was September 1949 and they never left! Within two days, all three girls had enrolled at Marymount School on the Riviera, on scholarship as boarders, as her parents arrived in Santa Barbara with only $25. Teresa's father teamed up with a Hungarian violinist and the two got a job right away at the El Presidio restaurant. Teresa remembers that her father and his musician friend dressed in tails, and that they became very popular quite quickly. They met Ganna Walska at Lotusland, whose brother her parents had known in England, and she offered the family a cottage at Lotusland.
After graduating from Marymount, Teresa attended UCSB and Berkeley, while her sisters both went to Stanford. Here is where the true Horatio Alger story begins. After graduating, Teresa started three travel agencies. She loved to travel.
When asked her favorite destination she said "It was South Africa, on safari, and I can't wait to take my grandchildren there, soon."
As if travel agencies weren't enough, she then started a real estate company with two partners, Ed Bishop and Bob Erlandson. The three of them created a very successful company, on a handshake. The two men retired many years later, and the company was sold to Coldwell Banker, with whom Teresa still works today.
She loves being involved in several charity groups, and has decided she has too much energy to retire from work and charity. She loves them both! Along the way, Teresa and her partners invested in real estate in all over Montecito and Santa Barbara, and of course they all wish they could have done more. I have a friend who tells me, from personal experience, she is the nicest landlady in town.
We couldn't tell the story of Teresa without talking about her love of tennis and horses. She played tennis, has gone to almost all of the great tennis matches all over the world, sponsored tennis matches herself, and of course she had always had race horses. Teresa currently has nine horses, and her horses have done very well in the racing world. It was during this time that she met her future husband, George McWilliams. She and George had two sons, Tommy and Brian. Tommy now has two daughters of his own, Tessa and Anna, and a lovely wife, Juliette, and two stepdaughters, Samantha and Madison. Brian has two sons, Dylan and Kellan, and a lovely wife, Kristin.
Tommy lives in Oregon and has started his own company, called OTC, and Brian lives in Santa Barbara and is headmaster of the Santa Barbara Middle School.
Tommy's daughter, Tessa, has a son, Henry, who is two years old, which makes Teresa a very young great-grandmother at 81.
The little girl, who was only two years old when she had crossed over mountains in the dark, has spread a lot of light, right here in her home town, Montecito!
You might also be interested in...