New Ramp at Montecito Library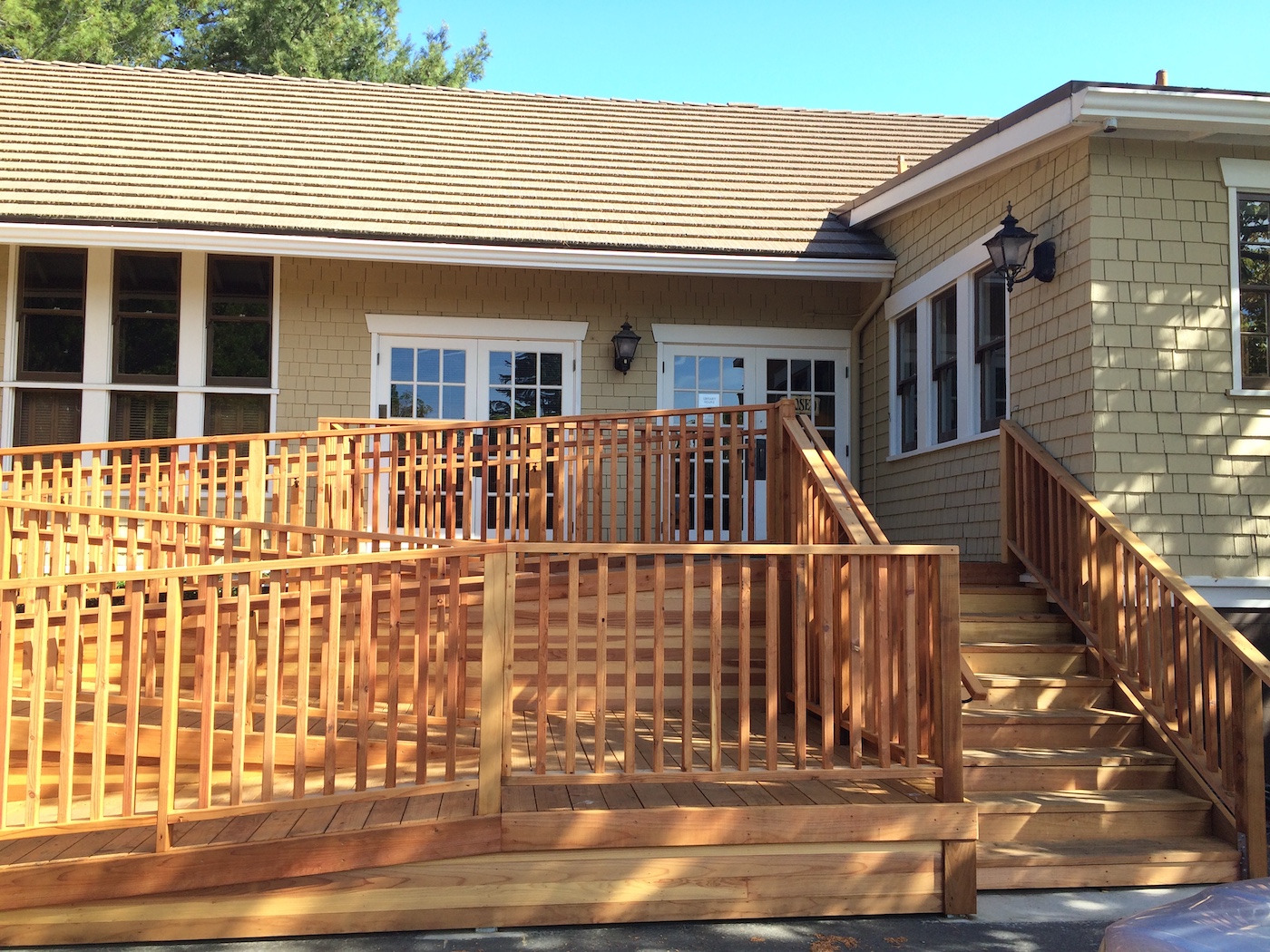 Library patrons and attendees at Montecito Association meetings have surely noticed the new ADA ramp that allows for better access to Montecito Hall and Montecito Library, which was completed in March. "It's really exciting for us," said senior library technician Kim Crail.
The need for the ramp was prompted by a Letter to the Editor in this publication back in 2015, by a library patron using a wheelchair who found it difficult to access the library from the handicap spot in the parking lot. Until the new ramp was built, patrons using wheelchairs and walkers needed to traverse the entry driveway on the west side of the building, to gain access to a sidewalk in which there are no stairs.
The Montecito Association and its Land Use Committee discussed several ideas for better ADA access; the finished project, which added a ramp on the back of the 119-year-old building, was designed by a County architect with the help of then MA Executive Director Victoria Greene. Because the building is owned by the County, land use permits and design review were not required.
To celebrate the opening of the new ramp, the Friends of the Montecito Library, Montecito Association and History Committee, and Montecito Library are hosting a Community Open House on Wednesday April 24 from 4:30 to 6:30 pm. Light refreshments will be served, and attendees are encouraged to park at El Montecito Presbyterian Church next door.
You might also be interested in...