From Marrakech to Montecito Club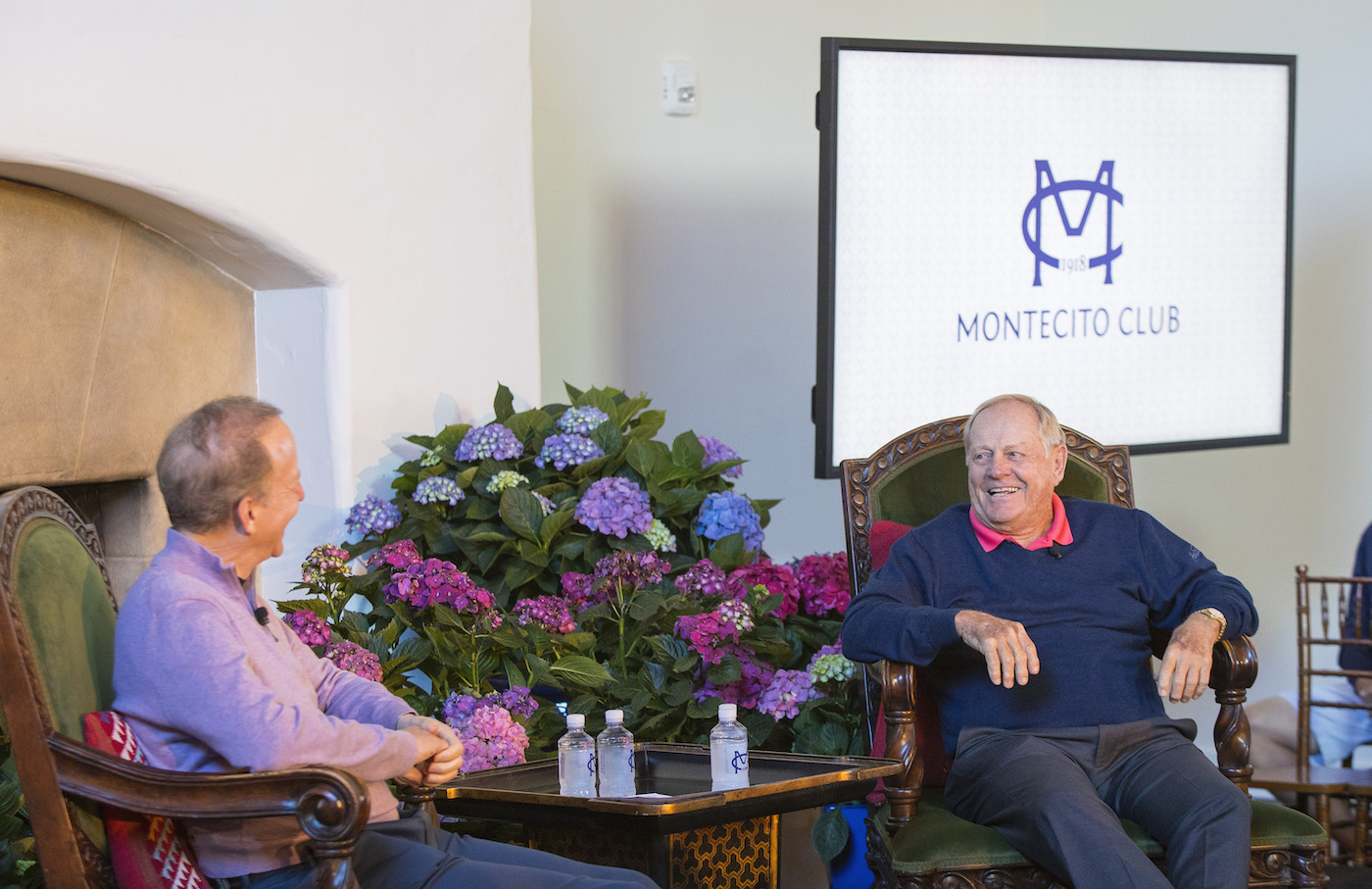 If you're looking for the Wow! factor, look no further than Beanie Baby billionaire Ty Warner's totally made-over Montecito Country Club, which threw an opening bash for 400 guests to mark the completion of a three-and-a-half-year $75 million renovation.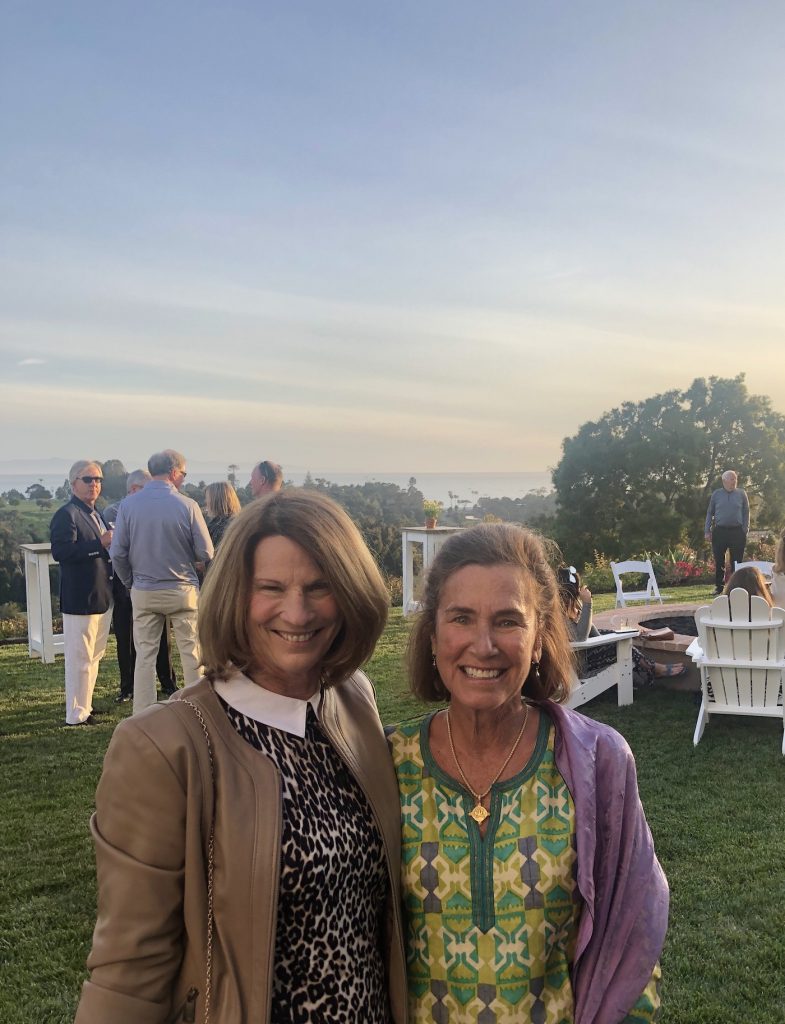 Now renamed the Montecito Club, the 125-year-old establishment which closed in January, 2016, moved to its current 60-acre location on Hot Springs Road and Old Coast Highway in 1918. While it was closed for its spectacular transformation by golfing legend Jack Nicklaus, members played at Ty's Sandpiper Golf Club and Rancho San Marcos.
"My goal was to create the best country club in the world!" says Ty, who also owns the Biltmore, Coral Casino, and San Ysidro Ranch. "The club honors the legacy of the property and the game of golf while imparting a new, luxury standard that caters to multi generations. We have combined the Best of the Best."
Given its decidedly Moroccan overtones, with finely crafted wood, African mahogany doors hand carved in Fez, rare Persian hand-woven carpets, exquisite tiling, gold leafed Venetian plaster ceilings, and custom-designed Swarovski crystal chandeliers, it was hard to decide whether I was in still in California or at the Marrakech Country Club, with the ivory, gold, and Burgundy textiles reinforcing the 14th century Moroccan-Andalusian influence while still complementing the Spanish architecture.
The club also boasts a 6,500 sq. ft. fitness center, a two-lane professional AMF bowling alley with lanes that glow in the dark, a 4,800 sq. ft. ballroom with a 50 ft. high ceiling, an African mahogany and ebonized Italian walnut paneled men's club room with four 43″ TVs surrounding a 85″ one that would make Annabel's jealous, a 22-seat Dolby Atmos theater with a 16 ft. CinemaScope movie screen, and a magnificent 25,000 sq. ft. swimming area with a 283,000 gallon pool, the largest private pool complex in California.
The same exquisite attention to detail has gone on the locker rooms, with floors and walls clad in Italian alabaster marble inlaid with intricate patterns of chiseled Moroccan Zillig tiles in hues of blue accented with 24-karat gold.
Even the 14-seat private dining room was completely constructed in Marrakech, a vibrant city I have visited many times, staying at the fabled Mamounia hotel, with museum quality mosaics, hand-carved walls and a toned and textured cedar ceiling, with a table built of a single slab of wood milled from a Bunya-Bunya tree, and Bernardaud china.
Former tennis ace Jimmy Connors, who was one of the first members on the 6,540 yard, par 71 Jack Nicklaus Signature golf course featuring bunkers of Augusta white sand, scored two holes in one on the old course, but Nicklaus, who has designed around 420 courses in 46 countries and 40 states, has made it more complex, with the signature hole being the downhill, par 4, 10th with the Pacific Ocean and Santa Barbara Harbor in the background.
The club's golf carts are even equipped with Visage technology which gives members accurate GPS yardages viewable from the on-board screen, while being able to connect smart phones via Bluetooth to play music from speakers installed in the canopy.
Among the swingers attending the fab fête were Montecito Country Mart owner Jim Rosenfield, Marv Bauer, Greg Villeneuve, Blaine Lando, Monique Rodriguez, Judy Foreman, Jack Nicklaus, and Jimmy Connors.
City of Love, City of Light
Prolific Montecito author and avowed Francophile Willard Thompson has just published his fifth book, The Girl from the Lighthouse, about a young woman who goes from Santa Barbara to Paris to study art and her romantic relationships in the City of Light.
"It came to me while I was at the Museum of Art when I saw a wonderful Impressionist painting, View of Paris from the Trocadero by Berthe Morisot, depicting two women staring out at the distant city but blocked by a wood fence from moving towards it," says Willard, Gold Medal-winning author of Dream Helper, who took two years to write the 428-page novel.
"I thought how completely that image represented the oppression of women and their struggle for equality during the Victorian era. Writing it was a new experience for me. I really had to learn the history of France, including the Belle Époque and the history of the Impressionist art movement.
"My wife, Jo, and I spent many pleasant days walking the streets of Paris familiarizing ourselves with the charming metropolis."
Research at its best…
Shen Yun Shines
Color and choreography reigned when the 13-year-old Chinese dance troupe Shen Yun returned to the Granada for a three-night sold-out run.
The performing arts company has a mission to revive Chinese culture, which eroded in the late 40s and 50s when the Chinese Communist Party came to power.
But the show, with a full orchestral accompaniment and its ancient style of clothing evoking different dynasties, regions, and ethnic groups, was an absolute tour de force.
With 19 pieces, emceed in both English and Chinese, by Nancy Zhang and Perry Uzunoglu, the spectacular performance, which also featured soprano and bass singers, covered 5,000 years of China's history in quite the most delightful way.
Brimming with Brahms
Pianist Garrick Ohlsson made a triumphant return to Santa Barbara on the heels of his virtuosic March, 2017, CAMA performance with the St. Petersburg Philharmonic.
Ohlsson, 70, a musician of magisterial interpretive and technical prowess, was at the top of his game with the all-Brahms recital at the Lobero.
Nominated for three Grammy Awards, he finally won in 2008, and was the first and only American to win first prize in the International Frederic Chopin competition in Warsaw, Poland, in 1970.
You might also be interested in...