Back to Bach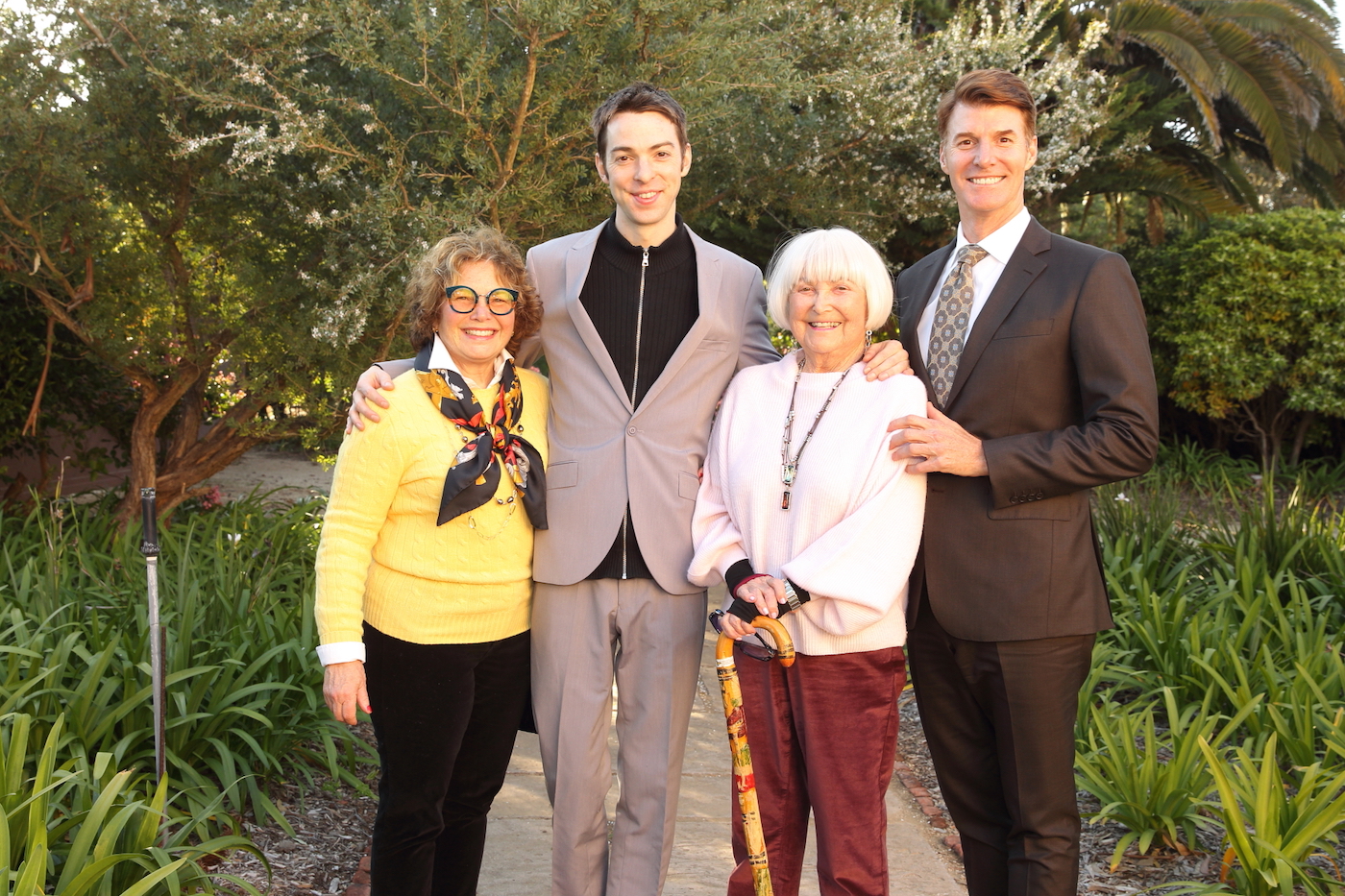 Johann Sebastian Bach was certainly ready for his closeup when the Music Academy of the West hosted a Council of Contributors alumnus recital at its cavernous Lehmann Hall with 32-year-old pianist Evan Shinners, who gained considerably notoriety last year when he performed works of the German composer for five hours daily for 37 consecutive days in a pop-up storefront near New York's Carnegie Hall.
Evan was one of six winners of the academy's inaugural Alumni Enterprise Award, which funds innovative ideas in areas including artistic expression, audience development, and community engagement.
"It's not good for the arms," admits Evan, who studied at the Miraflores campus ten years ago. "I don't know if it's good for the soul or the mind either!"
But the keyboard marathon has obviously not deterred Evan, a Juilliard School graduate, who next year aims to recite the piano works in one sitting – a physically and mentally challenging 15-hour effort.
More than 160 guests listened to his entertaining MAW concert, including Anne Towbes, Seymour and Shirley Lehrer, Maurice Singer, Dan and Meg Burnham, Helene Beaver, Peter and Linda Beuret, Lee Luria, Jock and Ellen Pillsbury, Robert Weinman, and Terry and Pam Valeski.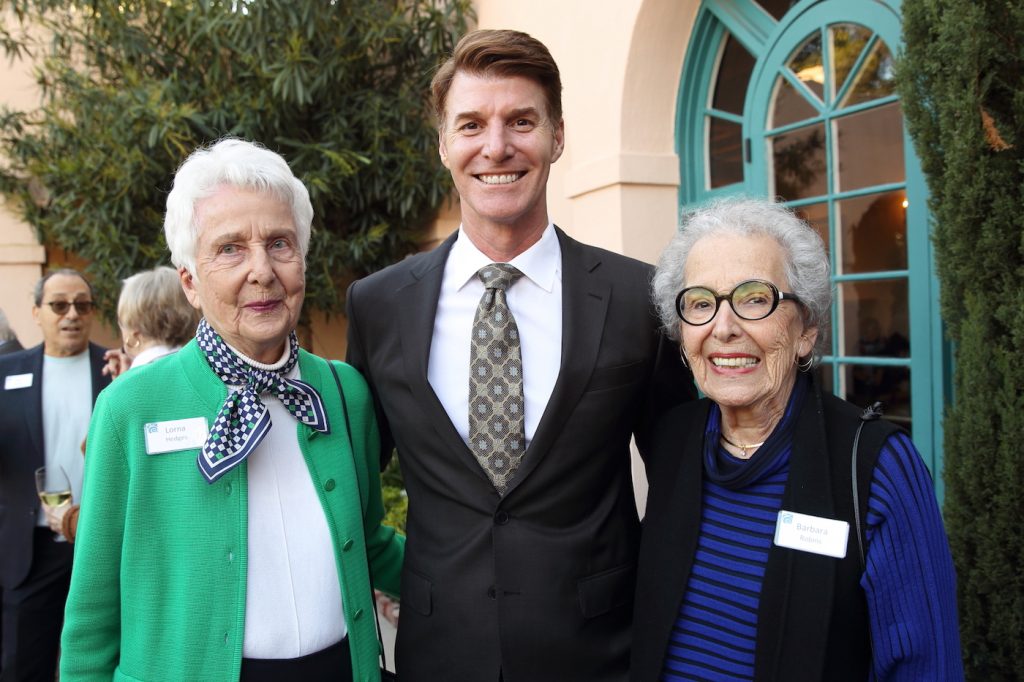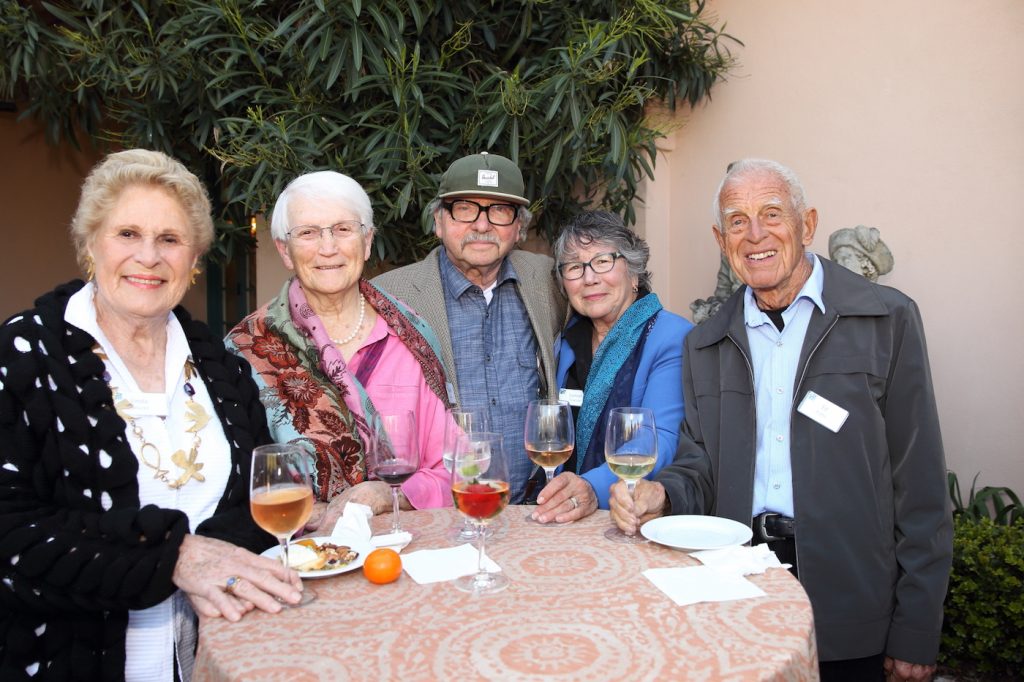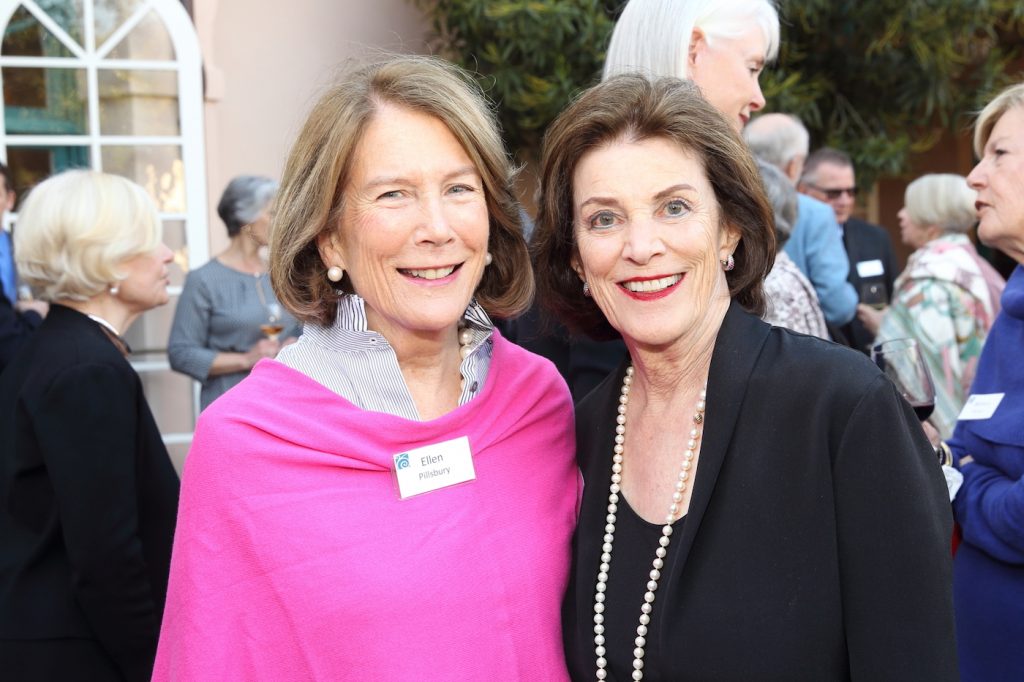 Honoring a Legend
TV icon Carol Burnett, 85, is to be honored at the fifth annual Legends gala at the Granada in September, I'm reliably informed.
The Montecito resident's career spanned seven decades on the small screen, including the Carol Burnett Show on CBS which ran from 1967 to 1978, and she joins 25-year-old Opera Santa Barbara, and retired CEO of Raytheon Dan Burnham and his wife, Meg, as recipients of the coveted award.
Meanwhile, I hear Carol's 2013 memoir about her late daughter, Carrie Hamilton, is being adapted into a film, with the comedy veteran herself helping to produce it with Tina Fey.
Carrie and Me will follow Carol's relationship with her daughter throughout the latter's life, including her problems with addiction and her death from cancer at 38.
Another Flip 
TV talk show host Ellen DeGeneres and wife Portia De Rossi are looking to turn quite a profit on a short-term investment.
The 61-year-old former Oscars host and the 46-year-old Australian actress have put their massive Beverly Hills mansion on sale for $17.95 million just six months after purchasing it, according to TMZ.
In September the tony twosome bought the Regency-style 5,100 sq. ft. five bedroom, four and a hall bathroom house for $15 million and spent $1 million in renovations.
Sorrow in September
Montecito actress Gwyneth Paltrow has revealed she chose to have her nuptials close to her birthday to try and "reframe" the day after previously associating it with her father's death.
The Oscar winner, 46, organized her wedding to TV producer Brad Falchuk two days after her birthday last year after losing her father, Bruce Paltrow, while celebrating her 30th birthday in Rome, Italy, in 2002.
She confessed that for years after his death she would fall into a deep depression around the anniversary of his passing and was determined to change the way she viewed it.
"My father would not want this for me. So my birthday is September 27 and this past September I got married on the 29th in the garden of my home in the Hamptons where my father's ashes are scattered."
Rob's Regret 
Six-time Golden Globe nominee Rob Lowe has about "70 million" regrets over turning down the part of Derek "McDreamy" Shepherd in the ABC medical drama Grey's Anatomy.
"Dude, I turned down Grey's Anatomy to play McDreamy," says the Montecito actor. "That probably cost me $70 million!"
The 52-year-old Brat Packer lamented his decision to the WTF with Marc Maron podcast.
"But at the end of the day, I watched it when it came out and when they started calling the handsome doctor McDreamy I said, 'Yeah, that's not for me.'"
Patrick Dempsey spent 11 seasons from 2005 to 2015 playing the hunky neurosurgeon on the long-running series, which won two SAG Awards and earned two Golden Globe nominations.
Instead Rob signed on for a CBS series Dr. Vegas which was cancelled after just a month, he revealed in his 2011 memoir Stories I Only Tell My Friends.
Summer in Space 
The Music Academy of the West's 72nd annual two-month summer festival, which kicks off June 17, promises to be quite a cracker.
Among the many highlights, the esteemed 115-year-old London Symphony Orchestra will be performing three different programs in a 72-hour period, says my mole with the martini.
It kicks off July 12 with Voyager at the Granada, a space-themed program with an accompanying film by Victor Craven and a program, including Holst's "Jupiter" from The Planets, and John Williams' "Flying Theme" from E.T.
The following day Michael Tilson Thomas conducts his own work "Arnegram" with works by Beethoven and Bartok, with the orchestra's musicians at the Santa Barbara Bowl just 24 hours later for a community concert with works by Berlioz, Tchaikovsky, and Stravinsky's Firebird Suite.
At Home with Drew
Former Montecito actress Drew Barrymore already has a successful makeup range, Flower Beauty.
Now she's showcasing her quirky boho style with a new venture – a homeware range at budget colossus Walmart.
The 44-year-old has gone all out on a huge 200-piece collection featuring everything from rugs to vases, bed sheets, sofas, and wall art.
Priced slightly higher than Walmart shoppers may be used to, the range starts at $37 for a throw pillow, up to $899 for a pink velvet sofa and $699 for a watercolor loveseat.
Drew, who used to live a tiara's toss from mega TV producer Dick Wolf, tells People the collection is inspired by her godmother, Anna Strasberg, and her godmother's best friend, Lynn von Kersting, co-owner of celebrity favorite Los Angeles restaurant, the Ivy, one of my old lunch haunts when I was a commentator on the KTLA morning show.
You might also be interested in...