Two for One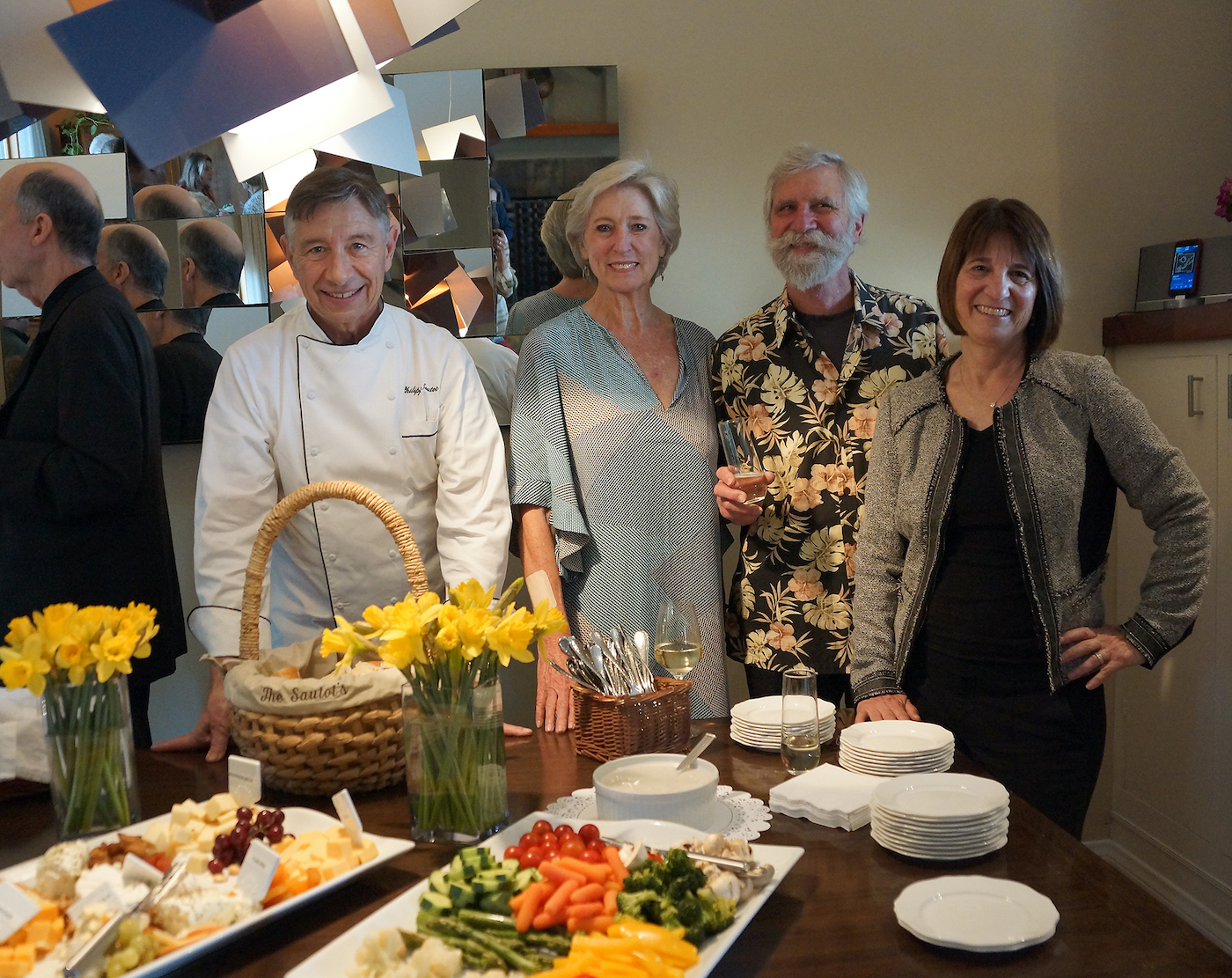 Santa Barbara Choral Society has plenty to sing about as the tony troupe celebrates its 70th anniversary and the 25th anniversary of its director JoAnne Wasserman.
To mark the double-header, longtime supporters Gary and Kate Rees hosted a sunset soirée for premier Canto donors at their charming mountainside home before next month's anniversary concert at the First Presbyterian Church with tickets selling for, appropriately enough, $70 in the VIP section and $25 for open seats.
To celebrate its septuagenarian status, JoAnne plans to invite all choral society alumni to join the chorus in concert to sing one selection from the last of composer Ralph Vaughan Williams's Five Mystical Songs.
The program will also include Haydn's Missa in Angustiis – Mass for Troubled Times, better known as the Lord Nelson Mass – especially poignant in light of the recent catastrophes we have suffered.
Among those turning out for the boffo bash were Barbara Burger and Paul Munch, Brooks and Kate Firestone, Steve and Debra Stewart, Dick and Marilyn Mazess, Ross and Karen Williams, Marilyn Gilbert, Bob and Mikki Lally, Michael and Mary Dan Eades, Robert and Joan Renehan, Erica DiBartolomeo, and Gary Wasserman.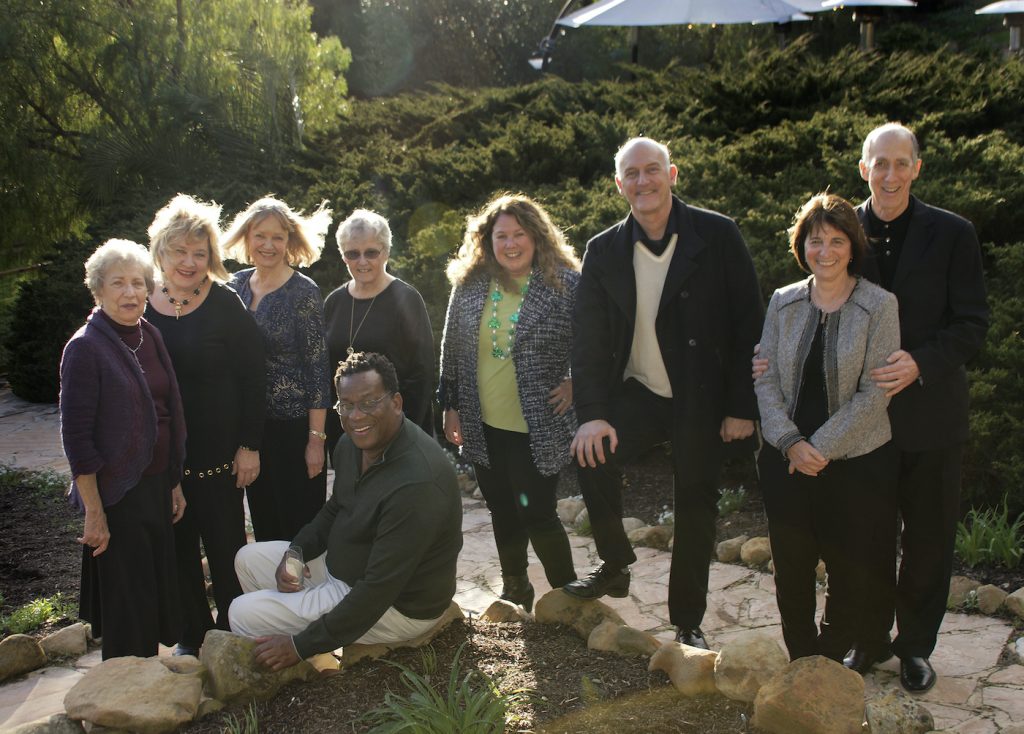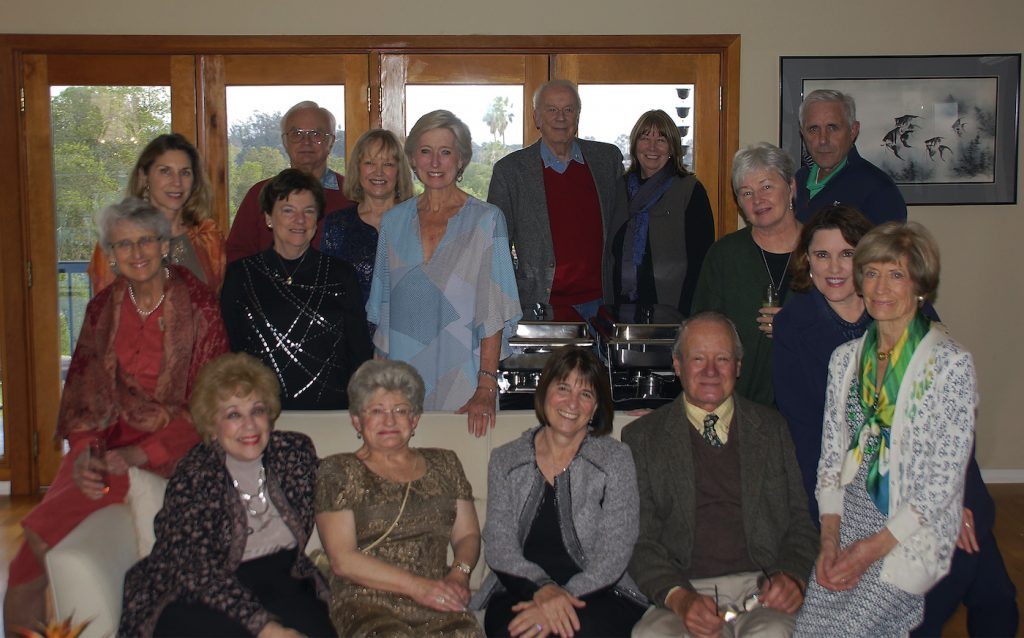 On the Line
Everybody was looking for a singular sensation when the Theater League staged A Chorus Line at the Granada.
The energized show, written by the late Marvin Hamlisch, first opened at Broadway's Shubert Theatre in 1975, winning nine Tonys and the 1976 Pulitzer Prize for Drama.
It ran for a staggering 6,137 performances, the longest in Great White Way history until being surpassed by Cats in 1997. I saw it in its final throes before the curtain came down in April 1990, five years after also being made into a film.
There is talk it will be revived again in New York in 2025 in honor of its 50th anniversary.
Like a good wine, it just improves with age.
Bowl Goal
Montecito TV talk-show host Ellen DeGeneres will join country music star Brad Paisley in a benefit concert at the Santa Barbara Bowl in a show dubbed The 2nd Responders on May 12.
The tony twosome will come together to celebrate the resurgence of our rarefied enclave and the Santa Barbara area.
Proceeds from the show will benefit our Eden by the Beach and service workers through local organizations.
Every Rose Has Its Thorn
Santa Barbara warbler Katy Perry's battle to buy a Los Angeles convent has taken a most tragic turn.
One of the nuns at the center of the protracted legal drama, sister Catherine Rose Holzman, died in the middle of a hearing on the matter.
The 89-year-old was one of two nuns who tried to sell the Los Feliz convent where they lived to restaurateur Dana Hollister for just $44,000, as an alternative to selling the eight-acre estate to the rock star.
Katy has hoped to buy it for $15 million from the Archdiocese of L.A., but the deal was scuppered by the move. The former Dos Pueblos High student and the archdiocese successfully sued Hollister over her interface, being awarded $15 million between them in punitive damages in December.
During a post-judgment hearing, Sister Catherine collapsed and died. Hours before her death, she pleaded with the "Roar" hitmaker to back off from buying the home of the Sisters of the Most Holy and Immaculate Heart of the Blessed Virgin Mary for the past 40 years, saying it was hurting a lot of people.
Hollister wanted to turn the Roman villa-style estate, with 20,000 sq. ft. of buildings, into a boutique hotel with the nuns' blessing but has now been forced to declare bankruptcy.
Wishful Thinking
With less than two months until the nuptials of Queen Elizabeth's grandson Prince Harry, 33, to American actress Meghan Markle, Prince Charles's youngest son has rejected signing a prenuptial agreement to safeguard his estimated $40-million fortune.
"He's determined his marriage will be a lasting one, so there's no need to sign anything," a friend tells London Daily Mail columnist Richard Eden.
The disclosure follows persistent rumors Buckingham Palace courtiers wanted Prince William's brother to safeguard his share of the Windsor millions, given both parties have assets to protect.
Harry was handed a $13-million inheritance from his mother, Princess Diana, when he turned 30. He is said to have another $26 million in assets, while Meghan, 36, has amassed an estimated $6 million from her successful acting career.
William also rejected a prenup before he married Kate Middleton, now the Duchess of Cambridge.
The wedding at St. George's Chapel in the precincts of Windsor Castle on May 19 promises to be a cracker, with the reception for the 600 guests in St. George's Hall, site of major state banquets, followed later by an intimate dinner for 200 at nearby Frogmore House, where Queen Victoria is buried in the mausoleum.
I will be doing commentary on the colorful ceremony for KEYT, the ABC affiliate, from its aerie on TV Hill. Hopefully, you'll all tune in to witness the pomp and pageantry of the occasion.
Sightings: Veteran singer Chubby Checker twisting the night away at Opal…Oscar winner Michael Keaton noshing at Olio e Limone…Comedian Steve Martin masticating at Pierre Lafond
Pip! Pip!
You might also be interested in...