Welcome to the Neighborhood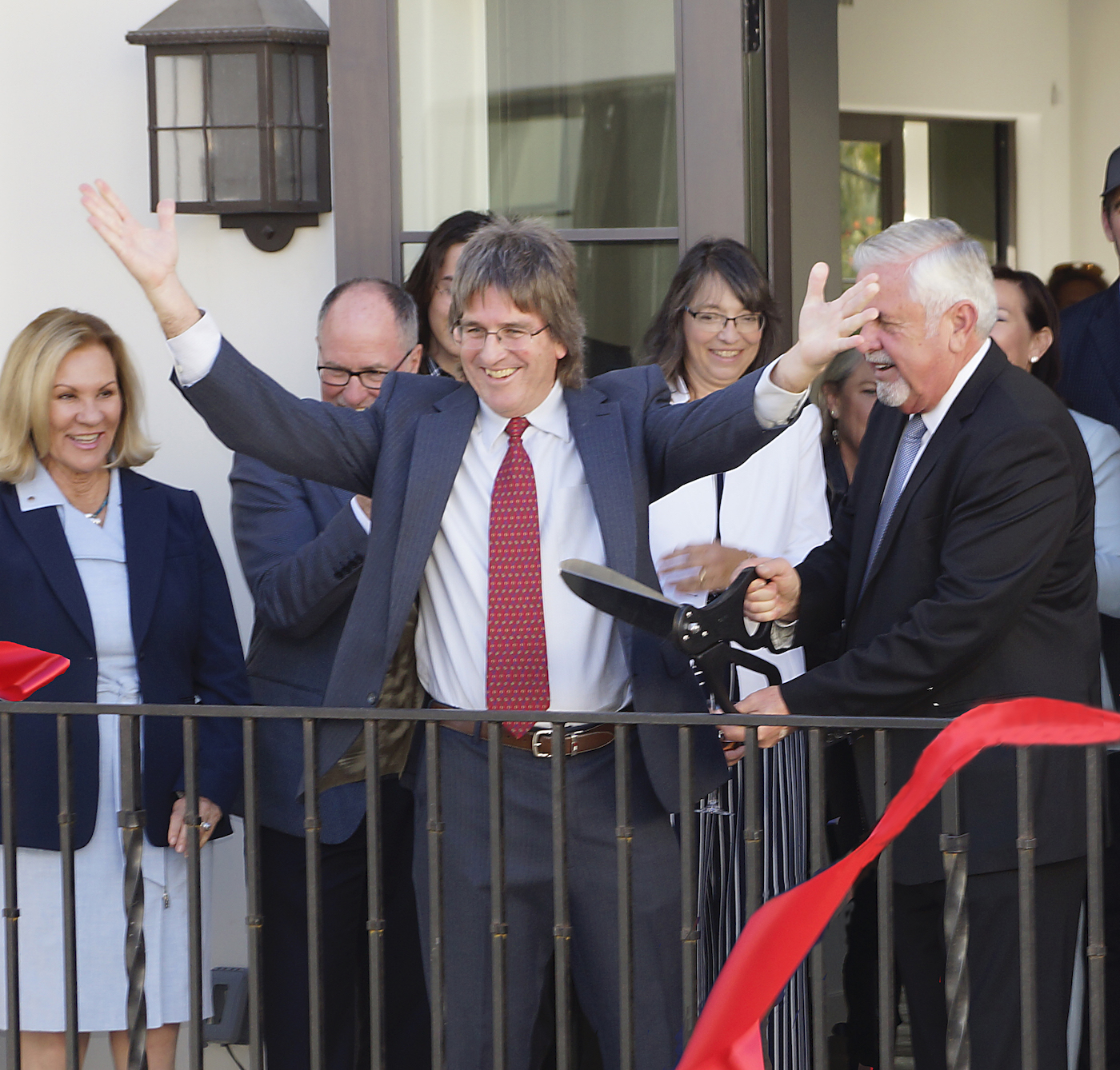 Social gridlock reigned when developer John Price and wife, Janna, and business partners Tod and Audrey Berlinger, opened The Villas at Olive Mill, nearly 15 years after first submitting their building application and going through 28 hearings between 2004 and 2017.
The Spanish colonial-style, three-story mixed-use property on the corner of Coast Village Road and Olive Mill Road, formerly the home of the Unocal 76 gas station, which was demolished in 2016, consists of 4,800 sq. ft. of commercial space on the ground floor and 14,000 sq. ft. of residential space on the second and third floors, with two three-bedroom units and three two-bedroom units priced between $3 and $5 million, two of which have already been sold, Janna tells me.
The stores include former Santa Barbara Polo Club patron Andy Busch and his wife Kim's new Folded Hills wine tasting room, Village Properties real estate, and Heather James Fine Art, which hosted a separate reception with owners James Carona and Heather Sacre in its 2,000 sq. ft. gallery – its fifth outlet – exhibiting works by Monet, Dali, Warhol, Lichtenstein, and Miro.
John, who described the protracted process as "a long and winding road," cut the ceremonial ribbon on the Jeff Gorrell-designed property along with mayor Cathy Murillo, which underwent many changes in the last decade and a half after considerable community input about its size and density, with the original plans calling for eight residential units.
Among the 250 guests, listening to the music of classical guitarist Chris Fossek, were former mayor Helene Schneider, sheriff Bill Brown, Dana Newquist, Bendy White, Renee Grubb, Arthur von Wiesenberger, Peter and Gerd Jordano, Das Williams, Jon and Martha Bull, Doug Fell, Gregg Hart, and Pat Gregory.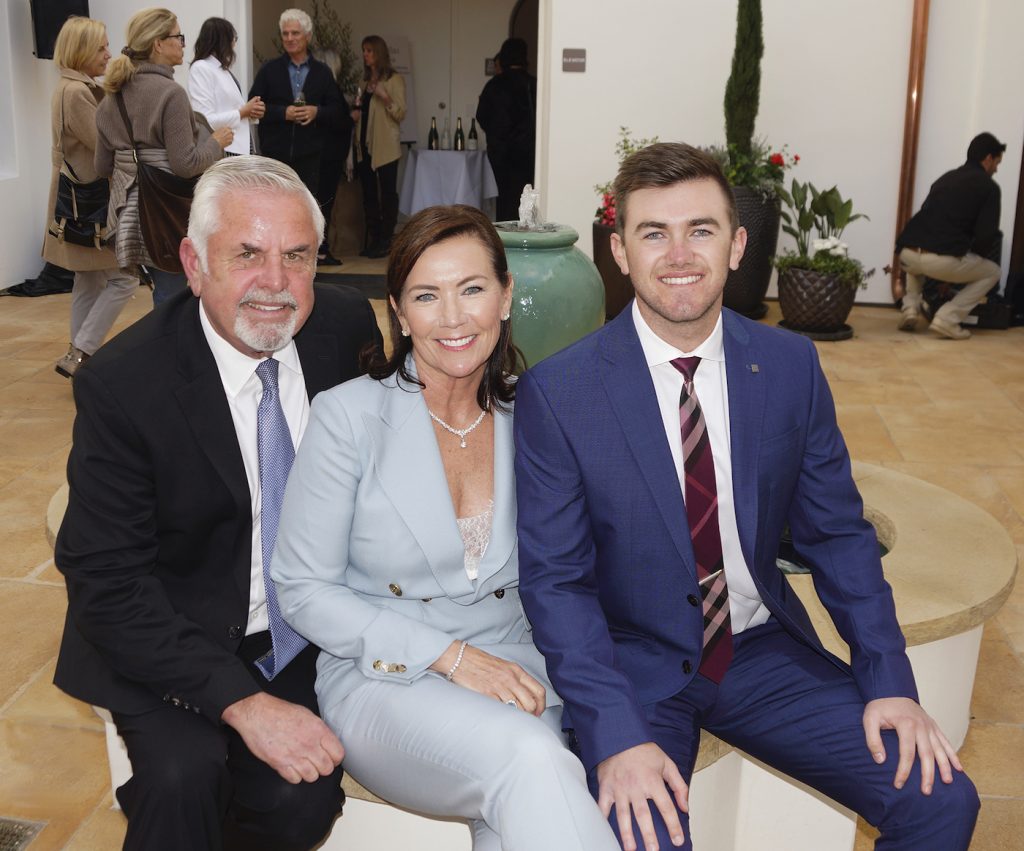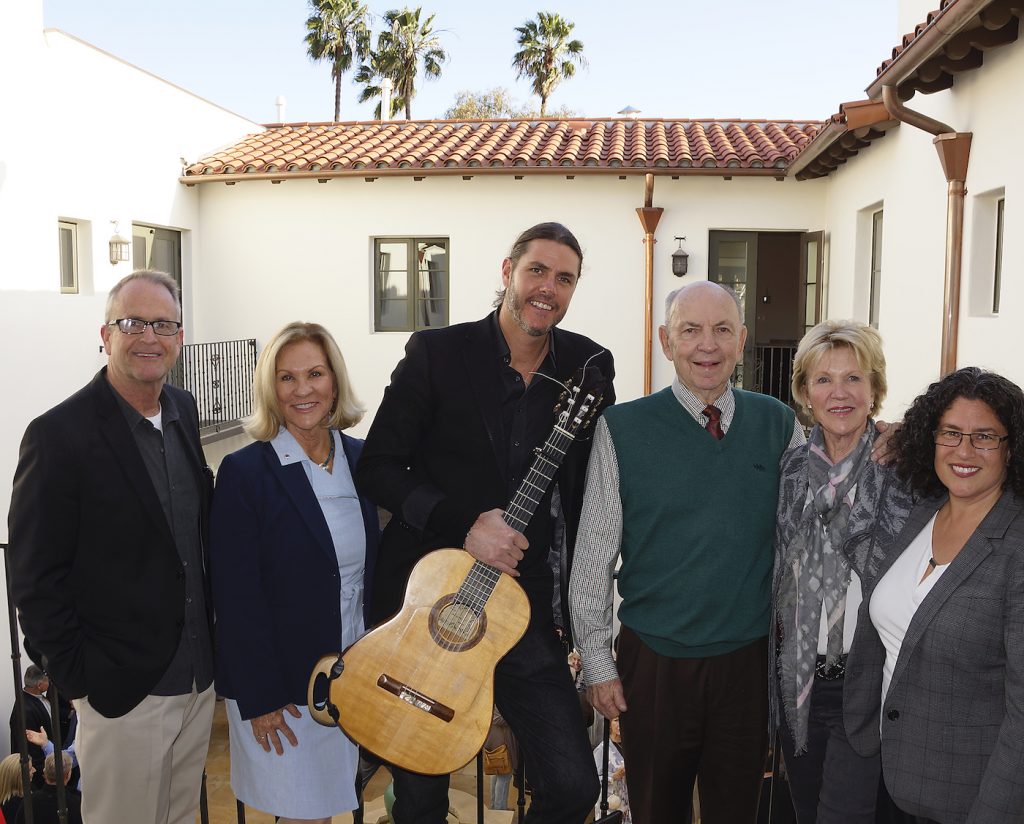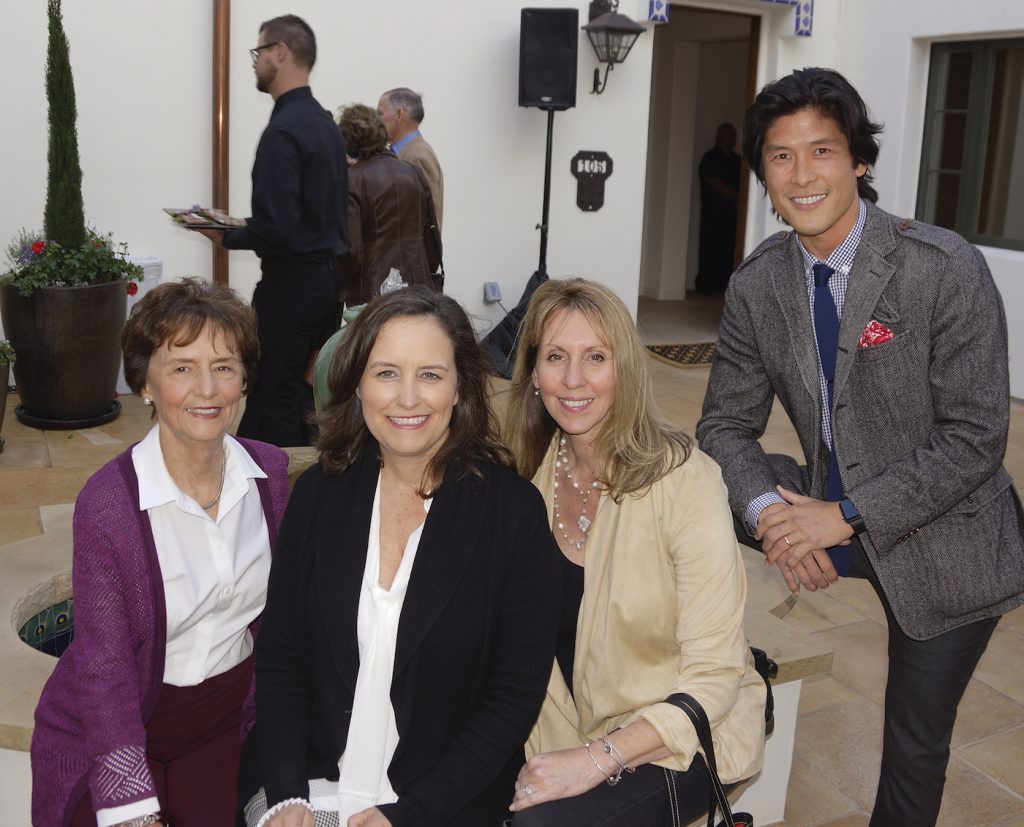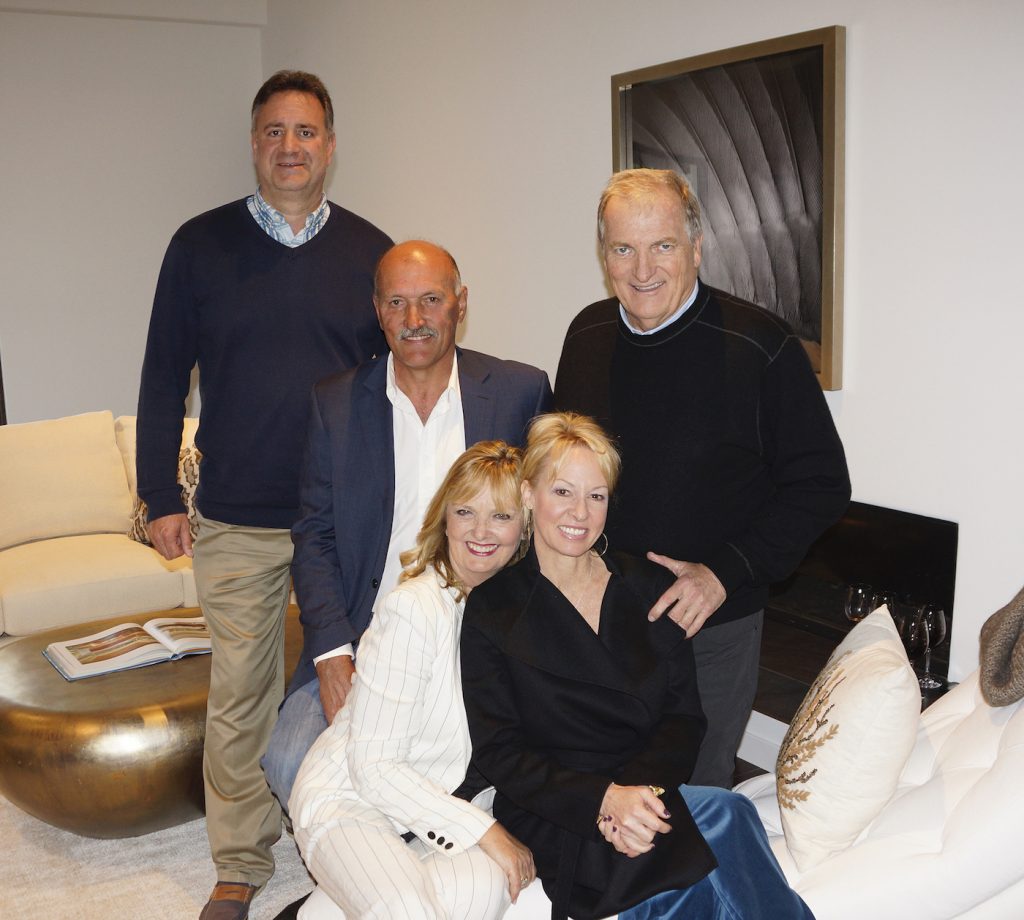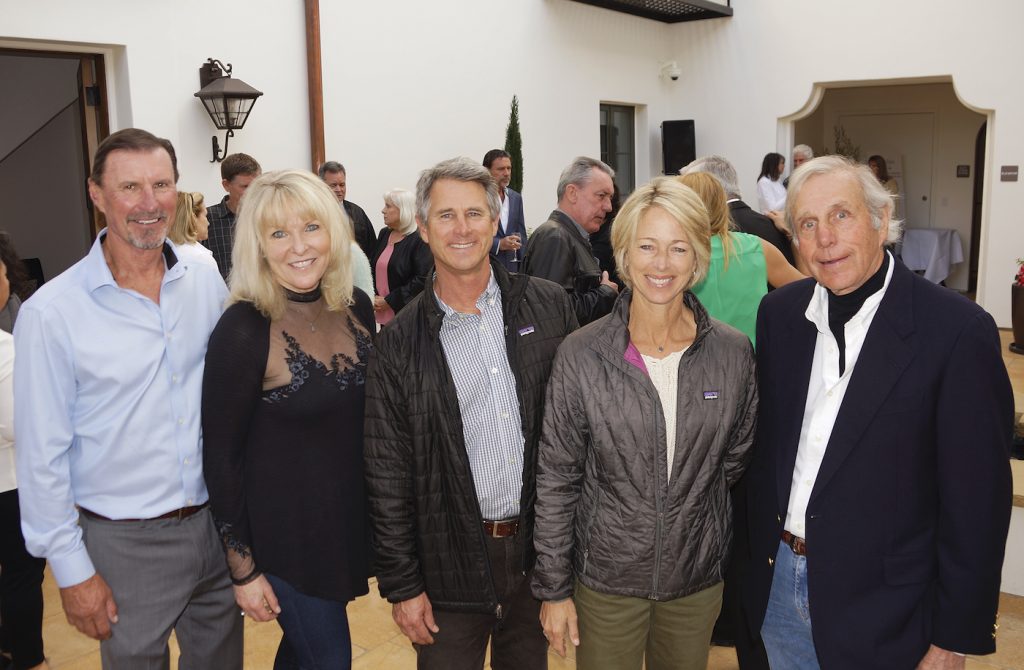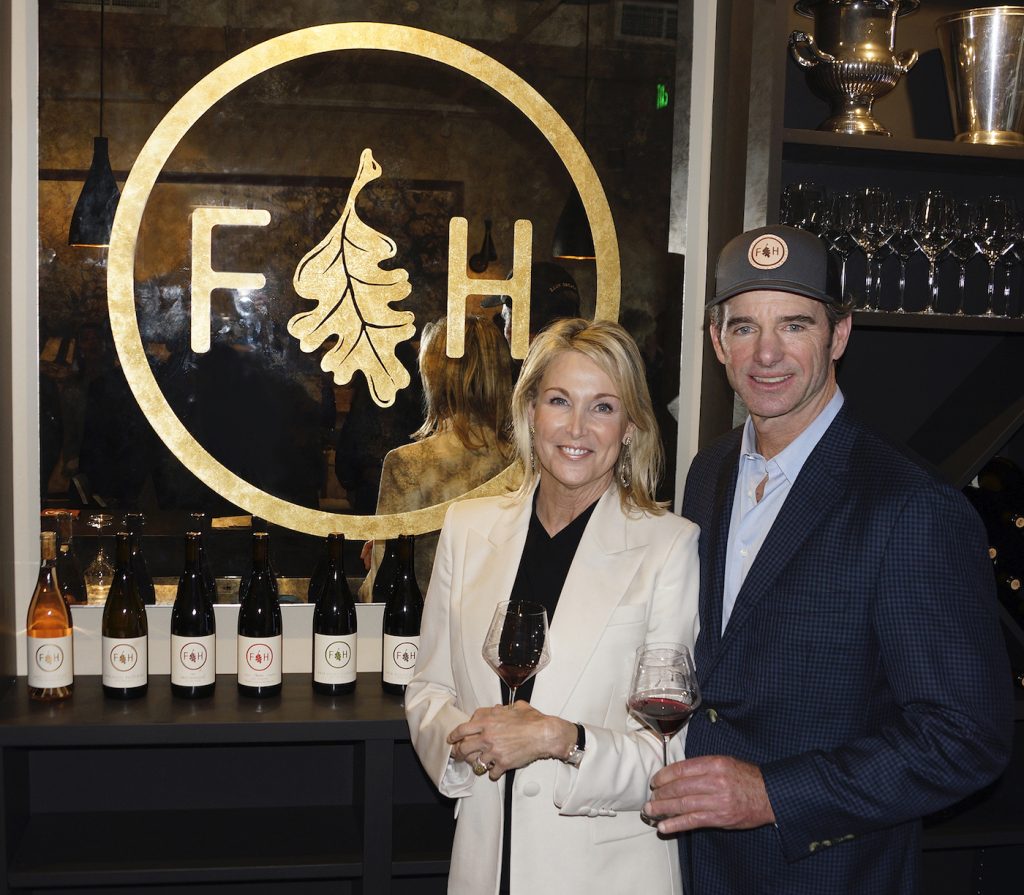 Faked It 'Til She Made It
TV talk show titan Oprah Winfrey has admitted she was a "terrible" news anchor and reporter before she found her true calling in 1978 at the age of 24.
Montecito's most famous resident, who was named North America's first black billionaire in 2003, reveals in her new book, The Path Made Clear, she never felt comfortable in her own skin and used a "pretend anchor voice" when she began her on-screen job.
The philanthropist, 65, who has since been awarded the Presidential Medal of Freedom by Barack Obama and honorary doctoral degrees from Harvard and Duke, admits TV bosses at the beginning of her career told her she was "the wrong color, size, and showed too much emotion."
Sharing her wisdom, Oprah reveals she has since learned "the true meaning of courage is to be afraid," giving her top tips on how readers can find their own path.
Recalling her first day on the Baltimore TV show People Are Talking in August, 1978, she says: "Up until then I'd been a news anchor and reporter.
"I was terrible. I knew it. My bosses knew it and certainly made no secret of their feelings. They told me I was the wrong color, the wrong size, and showed too much emotion.
"I never felt comfortable in my own skin. Even now, when I look back on the tapes, I can still hear the pretend anchor voice I used on air."
But matters changed and, Oprah reveals, she found her true calling.
"After one day on this local talk show I was energized in a way that fueled every cell of my being. There was no doubt that the seeds of what was to give my life meaning and purpose had been planted.
"That day my job ended and my calling began."
The Bare Necessities 
It was all too beastly for words when State Street Ballet staged a dazzling and colorful performance of Rudyard Kipling's The Jungle Book at the Granada.
With choreography by founder and artistic director Rodney Gustafson, and an original score by Czech composer-conductor Milan Svoboda, who flew in from Prague for the occasion, the entertaining show follows the adventures of young jungle boy, Mowgli, delightfully danced by Cuban newcomer Francois Llorente.
Huge kudos goes to costume designer A. Christina Giannini, with additional creative animal designs by Nicole Thompson, and set designer Jean-Francois Revon for his lush jungle and forest evoking scenery.
I first saw the visually stunning production's world premiere ten years ago, but this latest show boasts new choreography by co-artistic director Bill Soleau, Megan Philipp, Gary McKenzie, Kassandra Taylor Newberry, and Marina Fliagina.
A magical afternoon and a joy to behold for all ages…
Summer is Near
The Music Academy of the West's 72nd two-month summer festival, which kicks off on June 17, promises to be quite a cracker.
Among the many highlights, the esteemed 115-year-old London Symphony Orchestra will be performing three different programs in a 72-hour period, says my mole with the martini.
It kicks off on July 12 with Voyager at the Granada, a space-themed program with an accompanying film by Victor Craven and a program including Holst's "Jupiter from the Planets," and John Williams' "Flying Theme" from E.T.
The following day Michael Tilson Thomas conducts his own work "Arnegram," with works by Beethoven and Bartok, with the orchestra's musicians at the Santa Barbara Bowl just 24 hours later for a community concert with works by Berlioz, Tchaikovsky, and Stravinsky's "Firebird Suite."
You might also be interested in...