Generous Grants from Garufis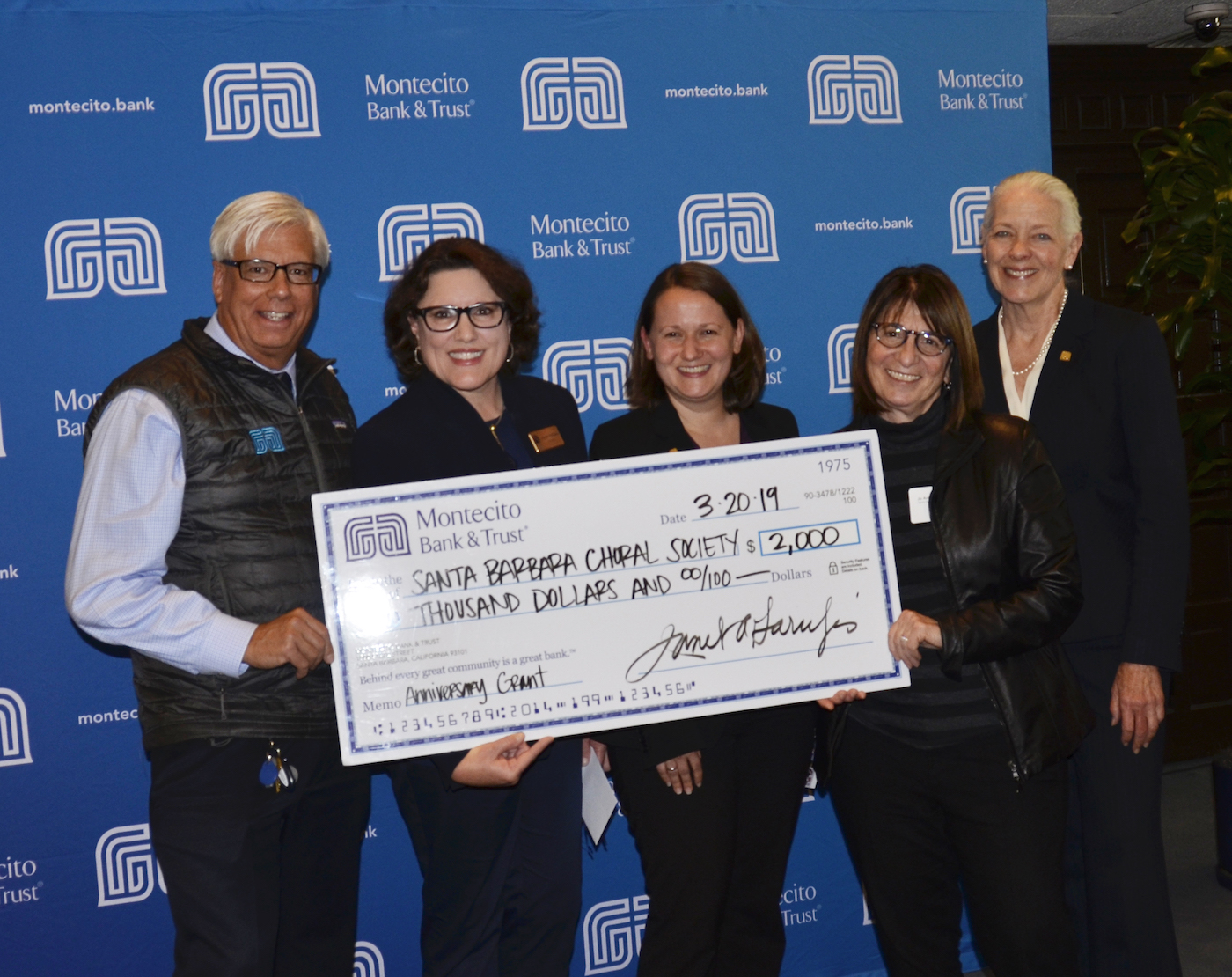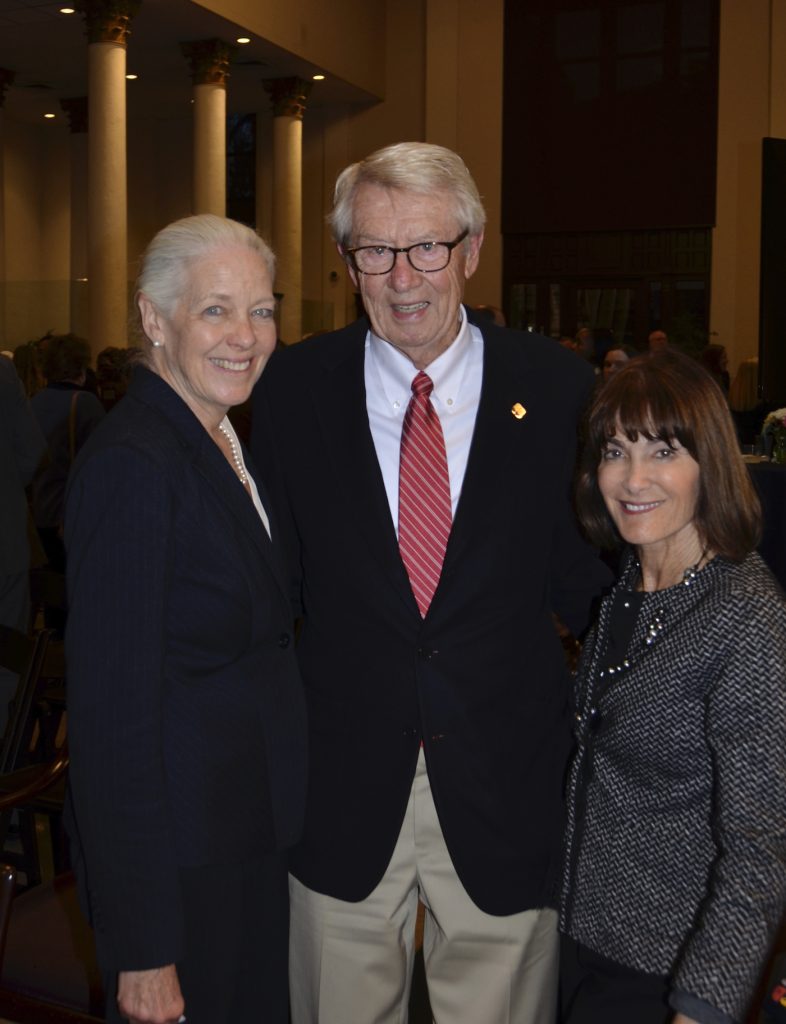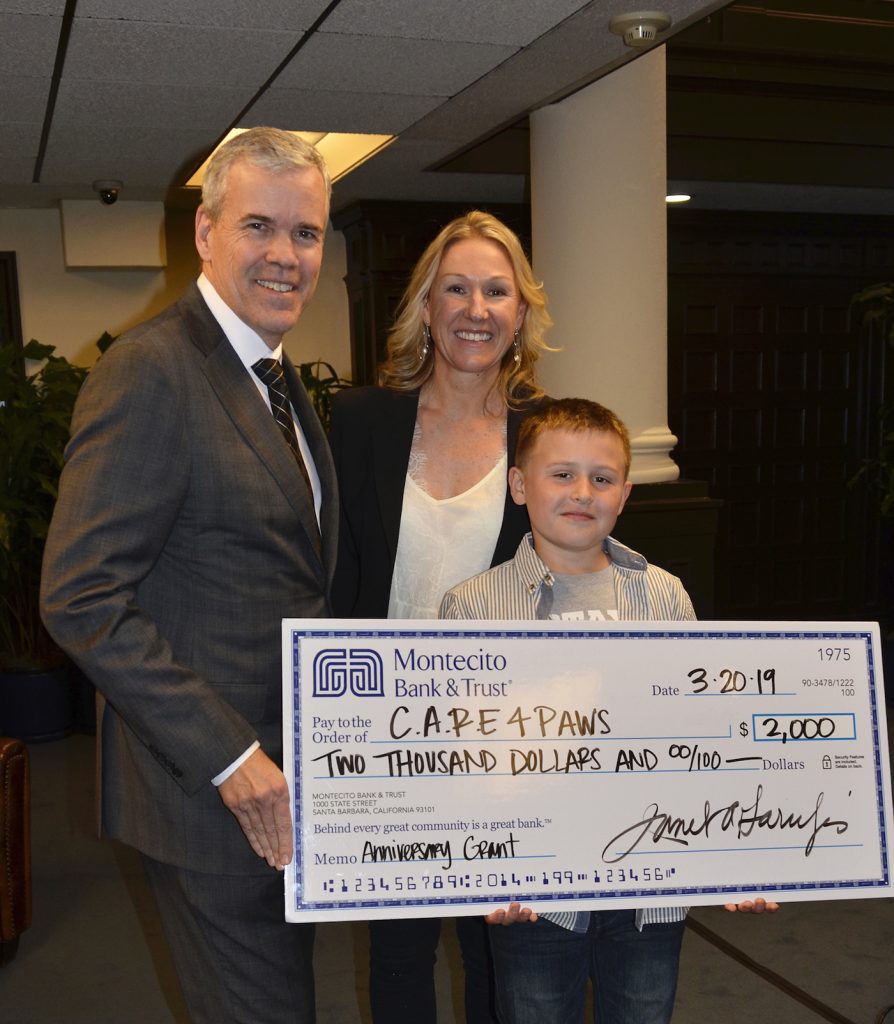 To mark its 44th anniversary, Montecito Bank & Trust hosted a grants reception at its majestic State Street headquarters when president and CEO Janet Garufis handed out checks worth $20,000 to 10 local charities.
Along with the checks, the nonprofits also received a professionally produced one-minute promotional video.
Employees of the bank, which since its founding in 1993 by the late philanthropist Michael Towbes has grown to 11 branches and more than $1.5 billion in assets, also provided 5,500 hours of volunteer work last year.
More than 90 guests, including Anne Towbes, George Leis, Henry Dubroff, JoAnne Wasserman, Renee Grubb, Karen Williams, and Debra Stewart, turned out to witness the bank's largesse, as well as quaff the wine and nosh on the Omni comestibles, with charities receiving checks including Santa Barbara Choral Society, the Alpha Resource Center, Angels Foster Care, C.A.R.E. 4Paws, the Crane Country Day School, and the Channel Islands Marine & Wildlife Institute.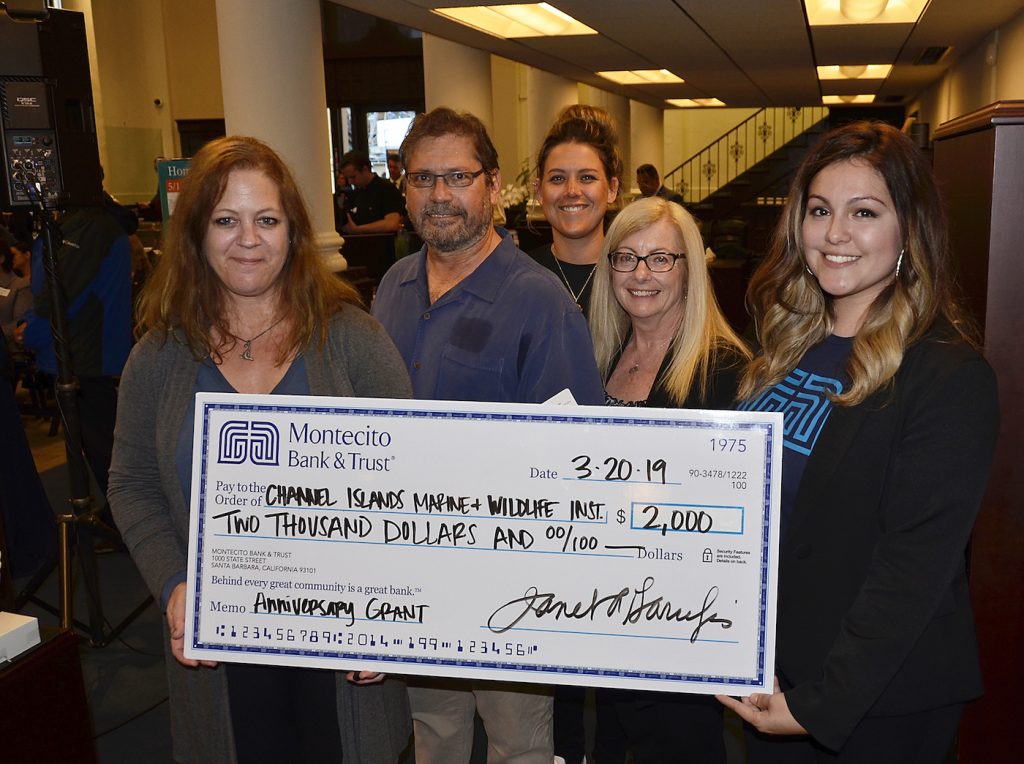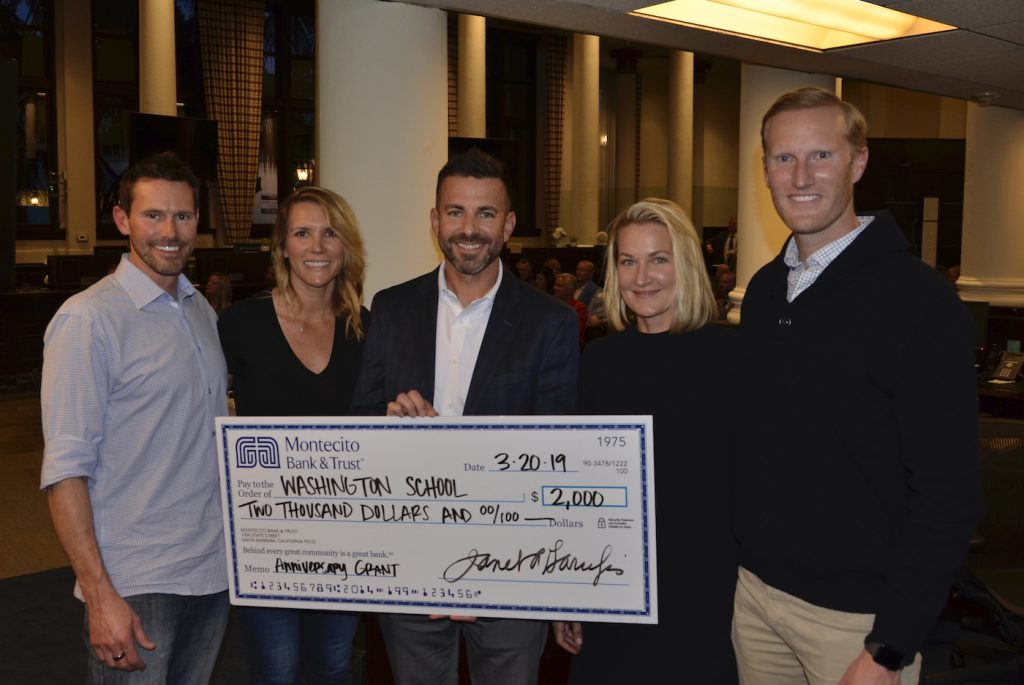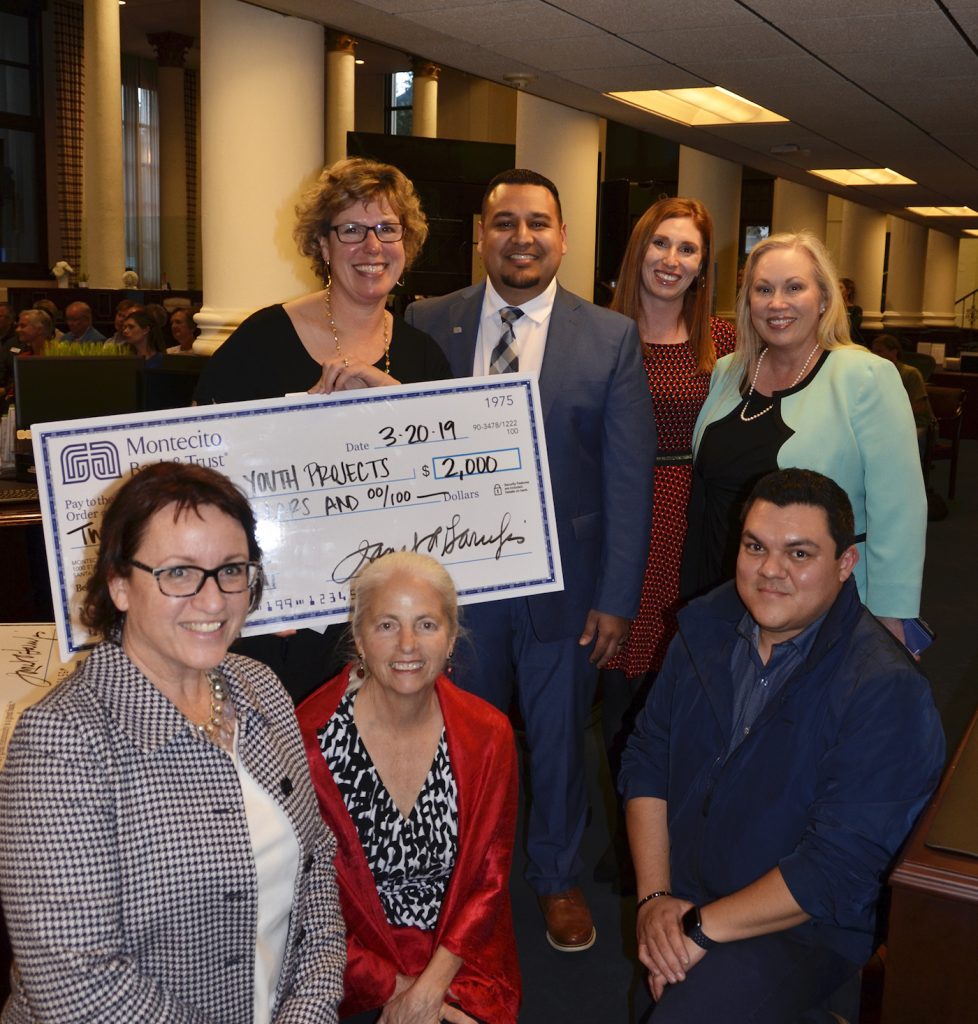 Beijing Residency
The UCSB Chinese-American Horn Quartet has been in residence in Beijing, China.
The fab four, comprised of students of award-winning Dr. Steven Gross, are playing concerts, clinics, and masterclasses at the Beijing Central Conservatory, one of the world's leading music schools, and an elite high school connected with Renmin University.
Quartet members Daoji Yang and Kangcheng Li will feel decidedly at home being natives of the capital city, while the others members are Anthony Sinicrope from Minnesota and Olivia Langer from Arkansas. They are accompanied by Dr. Pascal Salomon, an alumnus of UCSB's department of music.
Bloom's Pad on Market
After his fiancée, Santa Barbara warbler Katy Perry, sold her Hollywood Hills mansion for $9.45 million to restaurateur Michael Chow, now it's the turn of her British actor beau Orlando Bloom, 42.
The Lord of the Rings star has just put his Beverly Hills home on the market for $8.9 million as he plans to set up a new home with the 32-year-old former Dos Pueblos High student.
Bloom, who also starred in Pirates of the Caribbean, is set to pocket $1.9 million profit on the four-bedroom, 4,000 sq. ft. one-story pad with breathtaking views of the Pacific, which he purchased for $7 million.
The house, which boasts a sunken living room, was built in the late 1950s.
Paltrow Puts a Stop to Pepper Potts
Montecito actress Gwyneth Paltrow is planning to quit making Marvel films.
The 45-year-old Oscar winner, who played Pepper Potts in Iron Man and The Avengers films, says she feels "a bit old to be in a suit" now she's in her mid 40s.
She said she was lucky to have snagged the role in the first place, first appearing in 2008's Iron Man.
"I actually got talked into it," she admits. "I was friends of the film's director Jon Favreau. It was such a wonderful experience making the first Iron Man and then watched how important it has become to fans."
Gwyneth will be seen as Pepper Potts for the seventh, and presumably last time, in Avengers: Endgame, which is out later this year.
Sightings: U.S. Secretary of the Treasury Steve Mnuchin at the Rosewood Miramar… Former Dallas Cowboys quarterback Troy Aikman checking out the FisHouse… Film score composer Alan Silvestri noshing at Olio e Limone
Pip! Pip!
You might also be interested in...