Coast Village Traffic Updates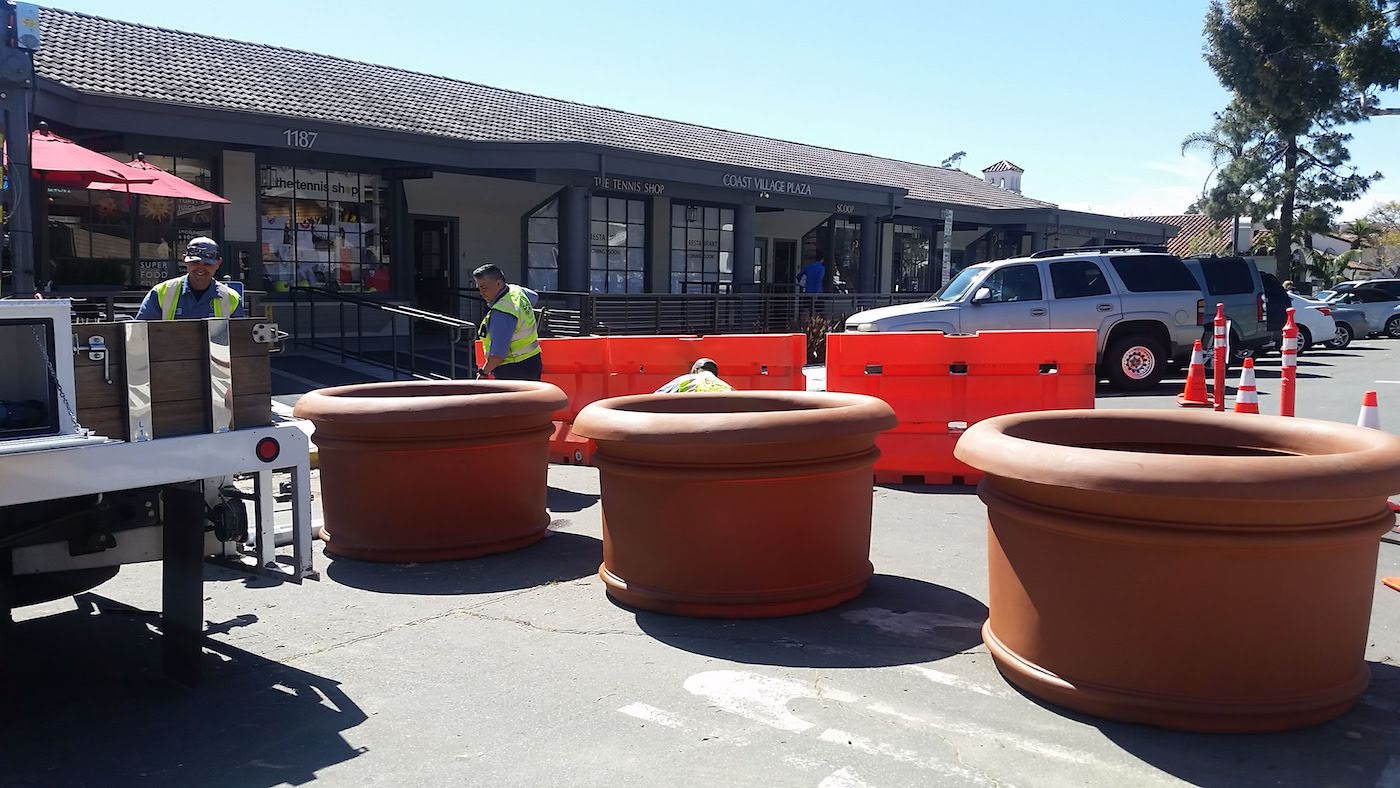 Last week, City crews were on Coast Village Road installing new traffic control planters at the entrance of two of the road's parking aisles, in an effort to deter through traffic and speeding. The project was led by the Coast Village Association's Traffic & Safety Committee, who worked with the City of Santa Barbara, local landscape architect Kris Kimpel, Menelli Trading Company's Jeff Menelli, and Sandor Hodosy of Monte Verde Landscape, who will soon be planting drought resistant shrubbery in the semi-permanent planters.
The planters, three of which replaced the temporary orange k-rail in front of Renaud's Bistro, were paid for by the City of Santa Barbara, who also took the project through the ABR process for approval. The other two planters were installed at the entrance to the parking aisle servicing Jeannie's and The Honor Bar; the stop sign markings were moved over to accommodate the planters and to improve traffic flow. Detachable reflector poles have also been installed between the planters.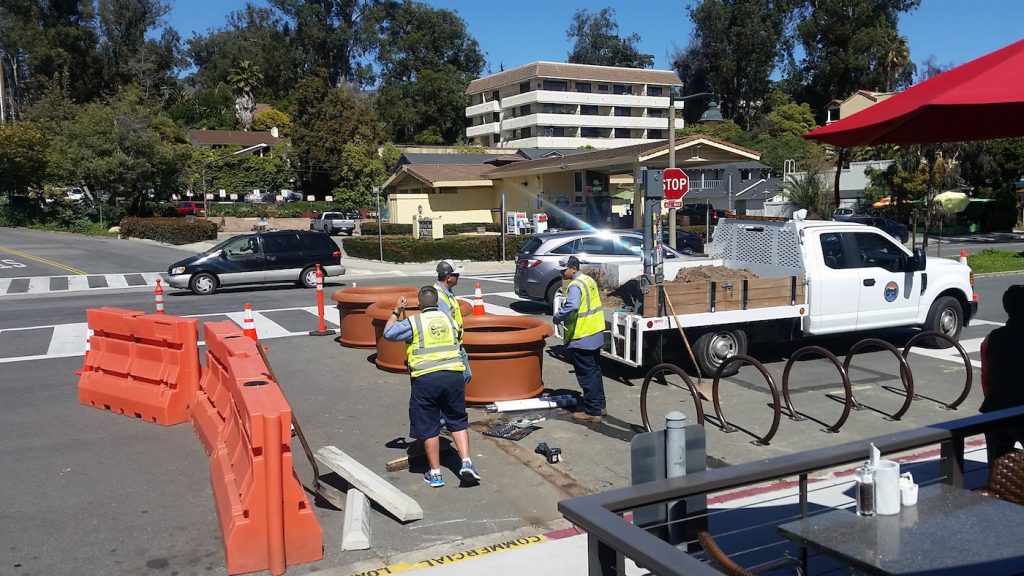 The City also removed the "temporary" signage at the new stop signs on Coast Village Road at each end of Coast Village Circle. The signs were installed following the 1/9 debris flow, when traffic on the road was at an all-time high. The CVA advocated for the two sets of stop signs to assist drivers turning onto the street from Coast Village Circle and Butterfly Lane; configuration work is still needed at the intersection of Coast Village Road/Coast Village Circle/Butterfly Lane.
The Coast Village Association is currently fundraising to pay for the plantings in the newly installed planters. For more information, visit www.coastvillageroad.com. 
You might also be interested in...