Belmond Birthday Bash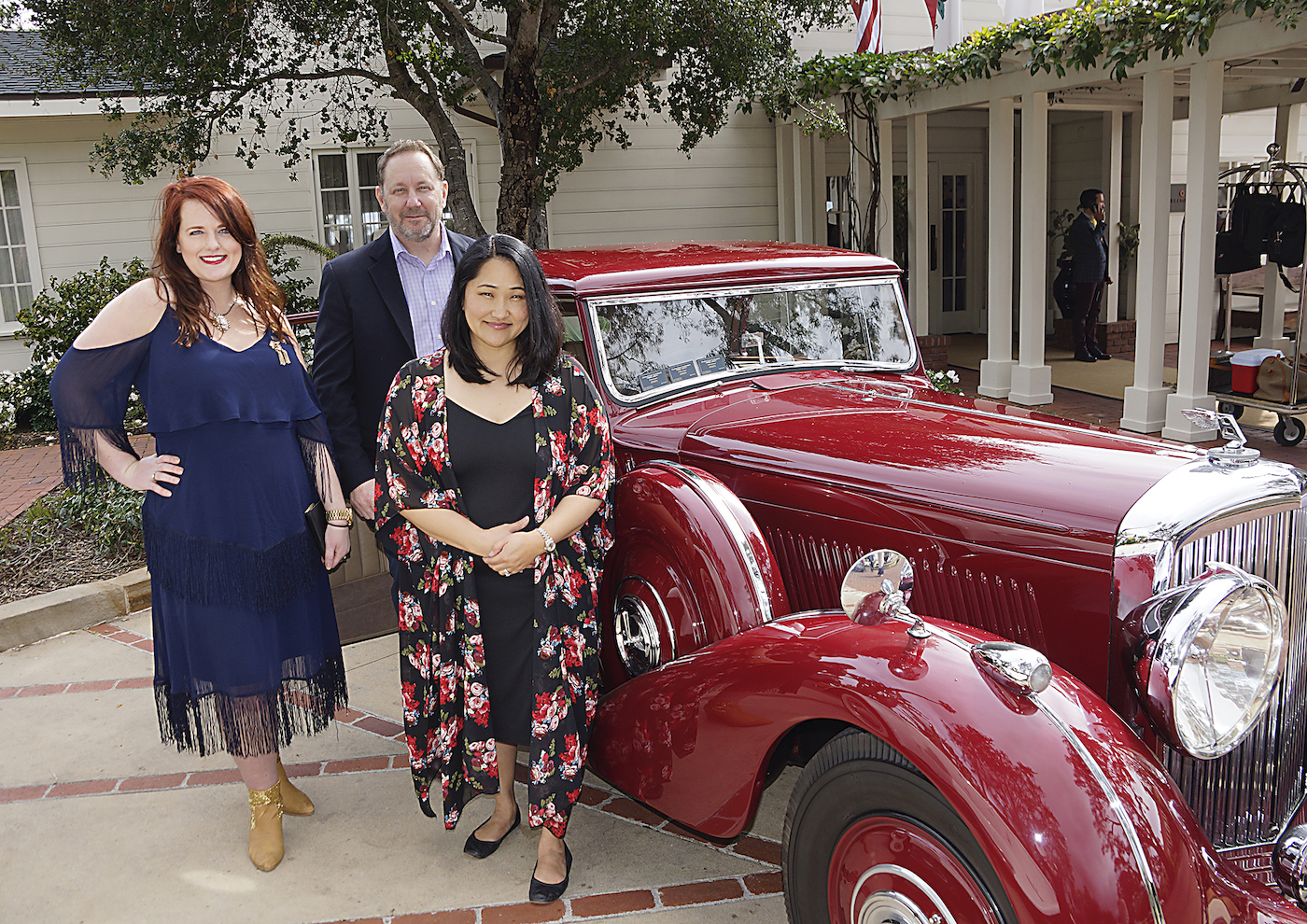 The historic Riviera resort, the Belmond El Encanto, celebrated its 101st anniversary in grand style, with many of the 250 guests turning up in period costume to mark the boffo bash.
The 92-room hotel, where a host of Hollywood stars including Clark Gable and Hedy Lamarr rested their heads, was purchased in 2004 from the Frieden family by Orient-Express – now Belmond – and closed in 2006 for a seven-year multi-million dollar renovation, re-opening six years ago.
A 1939 Bentley and 1929 Rolls Royce Silver Ghost flanked the main doorway before guests took part in a scavenger hunt looking back at the hotel's storied history, including menus from 1946 showing lunch for $1.25 and dinner for $1.75, with a seven course Christmas feast for $2.25!
Local PR powerhouse Jennifer Zacharias and her husband Kris, who tied the knot at the hotel in 2013, brought a photograph of the nuptials to put in a time capsule to be buried on the seven acres of grounds.
"It's a wonderful lookback at our historic past with some fun elements to celebrate," said Colleen Huther, the new manager.
Among the guests snaffling the canapés prepared by executive chef Johan Denizot and quaffing the wine were former mayor Sheila Lodge, Glen and Sharon Holden, David Sigman, Andy and Kim Busch, Kerin Friden – widow of former owner Eric, who died in a polo accident in 2003 –, Hayward Fisk, Pat and Ursula Nesbitt, Tom Parker, and Chris and Mindy Denson.
It was quite the Belmond blast!
G) Mario Chavas with Jayne and David Sigman from the Santa Barbara Polo and Racquet Club (photo by Priscilla)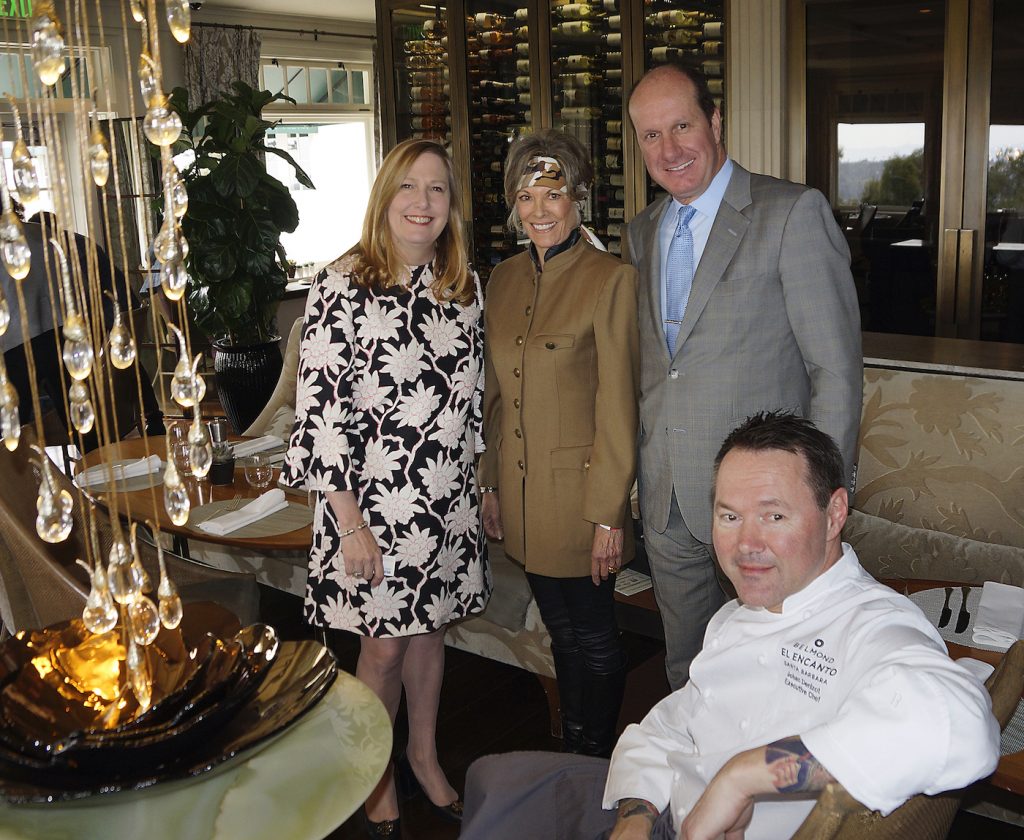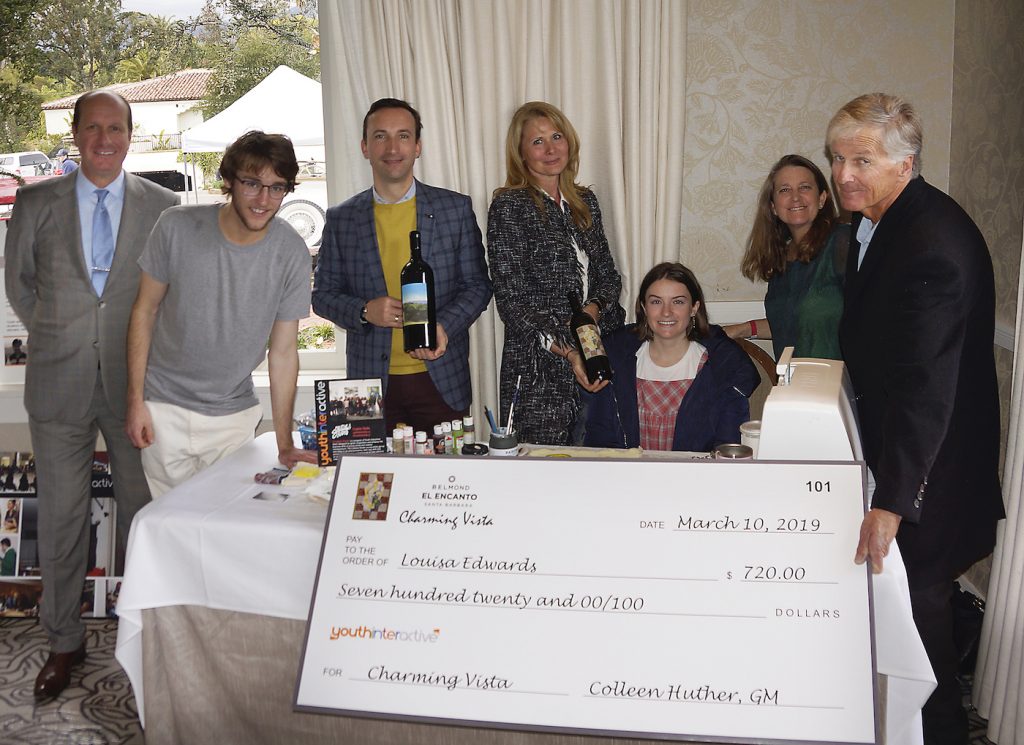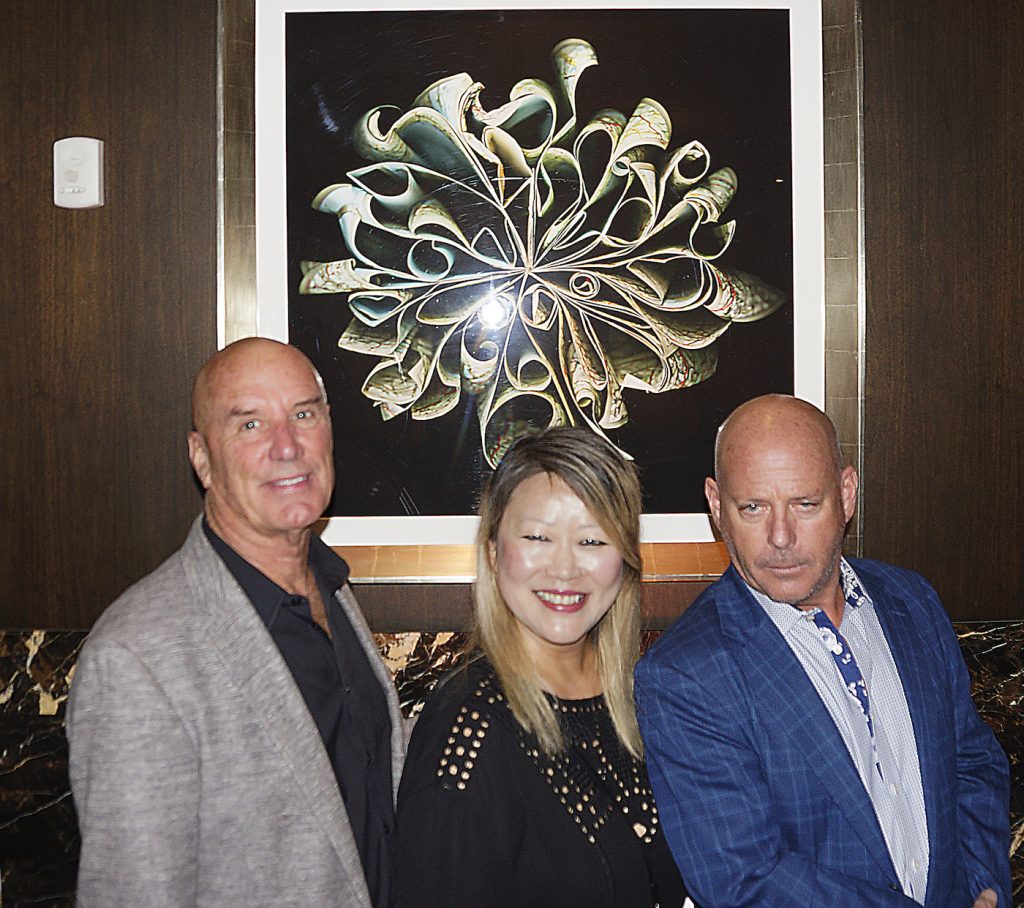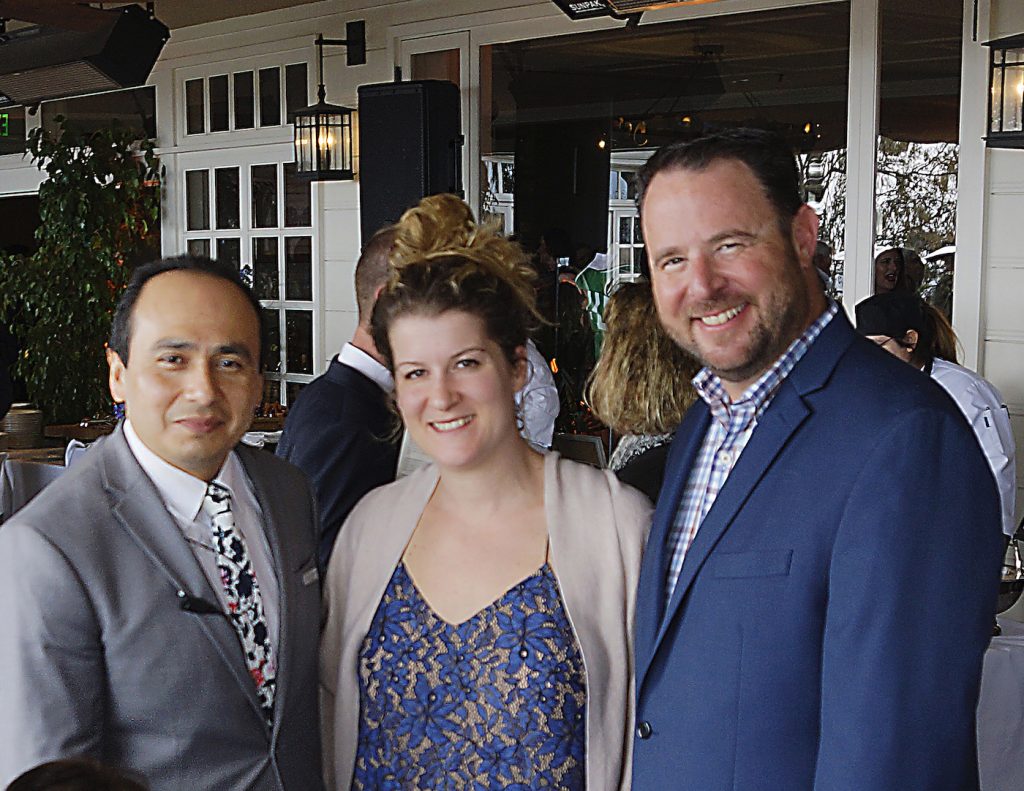 Return of the Ranch
Beanie Baby billionaire Ty Warner's 500-acre San Ysidro Ranch, which suffered major damage 15 months ago in the catastrophic mudslides that hit our rarefied enclave, is now ready for its closeup!
Of the tony resort's 41 luxury cottages, 21 were badly damaged, with three totally destroyed, all of them creekside properties.
Three of the rebuilt cottages have been upgraded, with each having their own plunge pools, and the considerable downtime has enabled them to refresh the properties and upgrade the interior furnishings.
"Sewer and power lines were all lost, so that has been a huge replacement," says manager Maxine Rutledge. "Our IT infrastructure was also totally lost so that was another major hurdle to overcome.
"Even areas that were affected on exterior walls needed to be torn down and replaced because of mold and contamination. The kitchen and wine cellars were also big areas affected by the mud. It took three months to dig out of it!"
The resort, which Ty purchased in 2000 and has played host to many celebrities over its long history, including Sir Winston Churchill, the wedding of actor Laurence Olivier and actress Vivien Leigh, and famously the honeymoon of John and Jackie Kennedy, had 120 workers every day working around the clock.
"We also lost our shipping and receiving areas with laundry, housekeeping, and engineering, and also our emergency generator building, also near the creek in the lower part of the property," adds Maxine.
Gradually the hostelry's two restaurants, the Plow & Angel, and the Stonehouse came back into operation, with my having eaten there at Christmas in the lower eatery's garden and just four weeks ago dining in the upper nosheteria for mange et trois with Gretchen Lieff and Miles Hartfeld.
And now all the cottages are back to full fettle with bookings flowing in steadily.
"The Phoenix has risen again you might say," says Maxine.
Look Who's Talking 
Iowa farm boy turned commodities tycoon Tom Dittmer has just published his memoir, Talkin' Big, a 236-page autobiography recounting his colorful and adventurous life.
Tom, 76, who lives with writer wife Frances in the Santa Ynez Valley, co-founded the brokerage firm Refco in Chicago in 1969 with his stepfather, Ray Friedman, in its heyday the world's largest commodities brokerage firm.
Concurrently he partnered in one of the world's largest cattle feeding operations, Cactus Feeders Inc.
Thirty years later he sold interests in both businesses and retired as Refco's chairman to pursue other business and personal interests, including running a successful hedge fund in New York.
"My wife has been after me to write this for several years," says Tom. "She sort of tricked me by saying it would just be for the children and grandchildren, and how I should be a schmuck if I let these stories die with me.
"The idea was to publish twenty or thirty copies on Amazon and call it a day. But then Frances, who is also an author, sneakily edited and reworked it, and sent it to her publisher… The whole process beginning to end has been two years.
"The point of it is, a guy like me, with no money and no pedigree, who graduated school second from the bottom of his class at Sioux City High School, could get where I got, and the crazy and goofy things that happened along the way.
"I had some dramatic losses and major setbacks, and some of my biggest breaks were just dumb luck. But for a while there I was in the right place at the right time, and I loved it."
Tom, who also served as a social aide at the White House, says it never crossed his mind he'd be visiting the Sheikh of Abu Dhabi, having dinner with President Fidel Castro, or shooting pheasants with the King of Greece.
"Hell, I could just as easily been driving a Coke truck in Sioux City," he adds. "I still can't believe it sometimes."
Tom says he has no plans for a sequel. "I'm talkin' big and livin' happy," he concludes.
You might also be interested in...