A Storybook Luncheon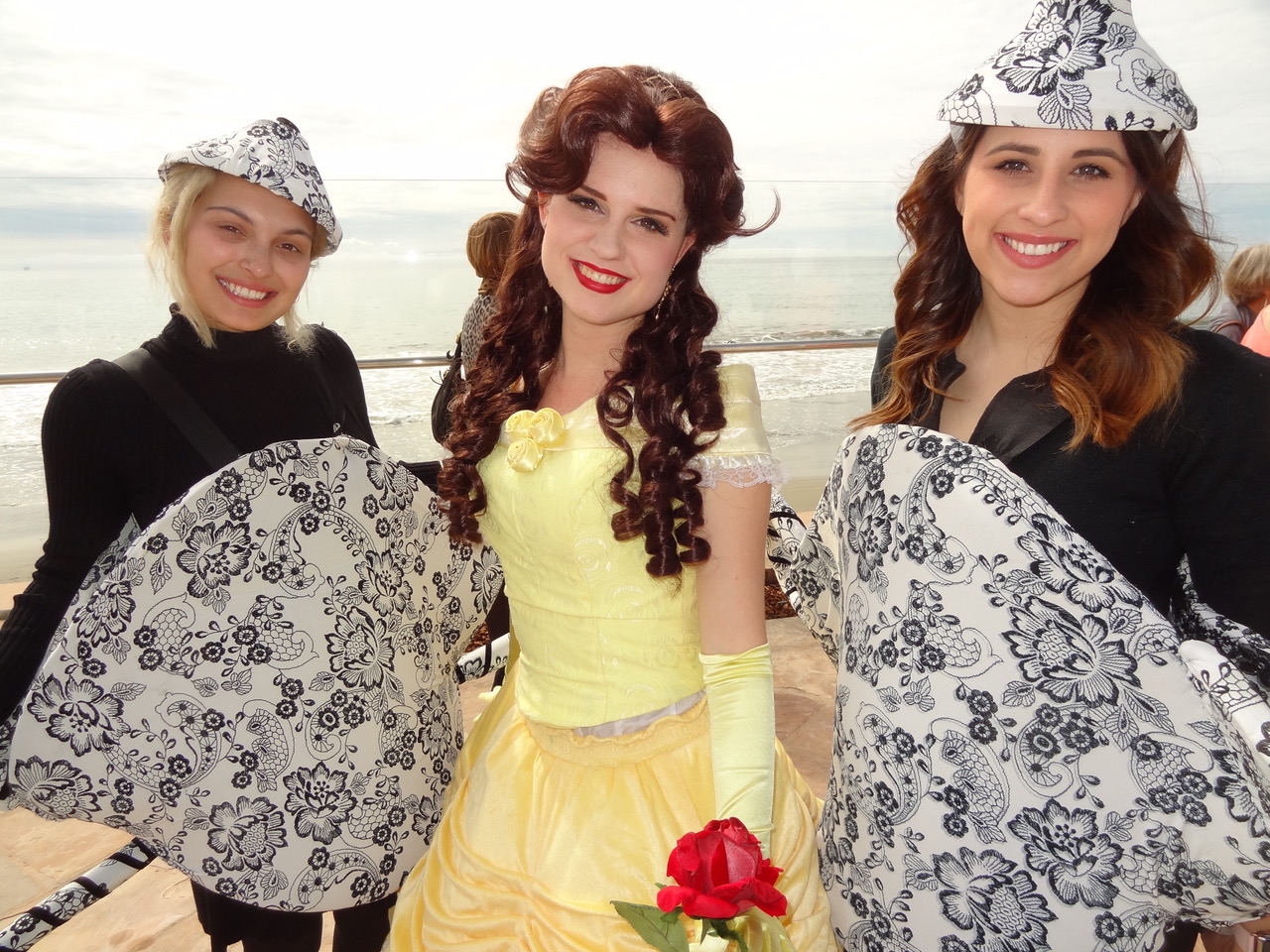 "The reading of all good books is like a conversation with the finest minds of past centuries." René Descartes
When I was a little girl (a thousand years ago) the big collectible was Storybook dolls. They were a little smaller than a Barbie, which came later, and arrived in white boxes with either blue or pink polka dots. They were all dressed differently with different color of hair and expensive for the time. I only ever owned three and I can still visualize what they looked like. So I was intrigued by the Women United (under the umbrella of United Way) invitation to a Classic Storybook Luncheon at the Coral Casino at the Santa Barbara Four Seasons Biltmore.
When I arrived there was indeed a Storybook doll come to life that looked like Belle in Beauty and the Beast. She told me her Storybook name was Belle and theme music from the movie was playing on the ocean terrace. To add to the fairytale atmosphere there was also a live teapot and teacup hopping around. Event chair Andria Kahmann was responsible for the entire atmosphere including inside with its elegant décor of silver trays and vases filled with American Beauty roses in deep luscious red.
Women United founding member and leadership team chair Susan Hersberger welcomed guests. She told us, "In its first year, Women United generated more than $100,000 in support of United Way's school readiness and reading programs." This group specifically supports pre kindergartners and kindergartners so they are ready to start kindergarten on an equal level with their peers.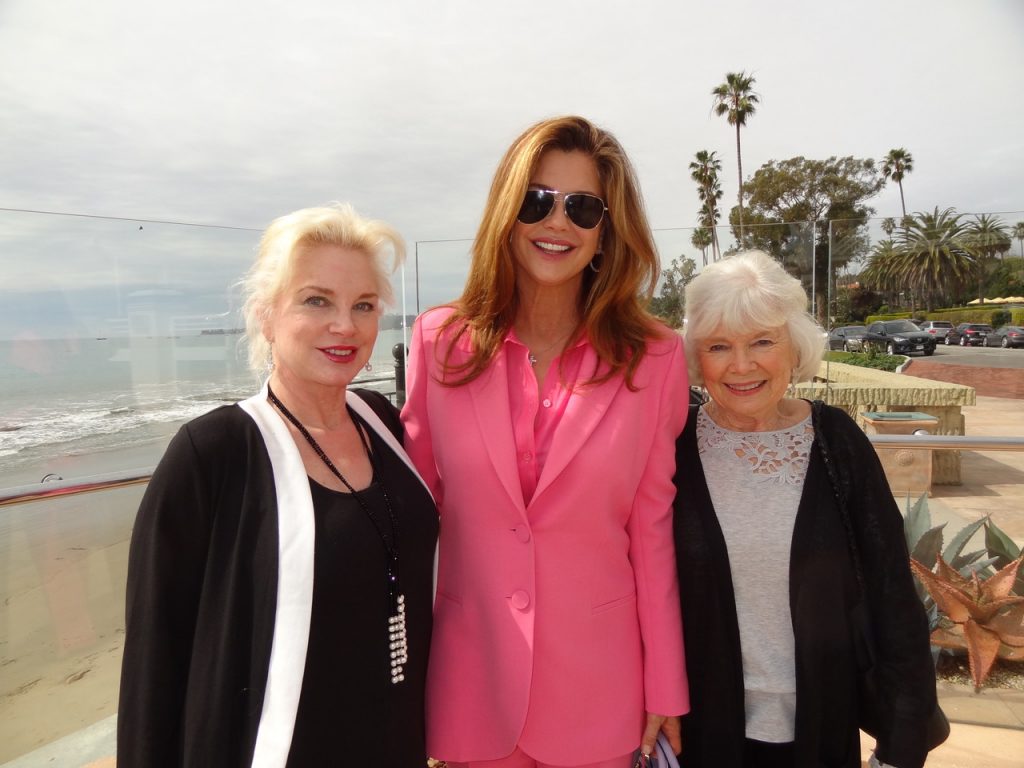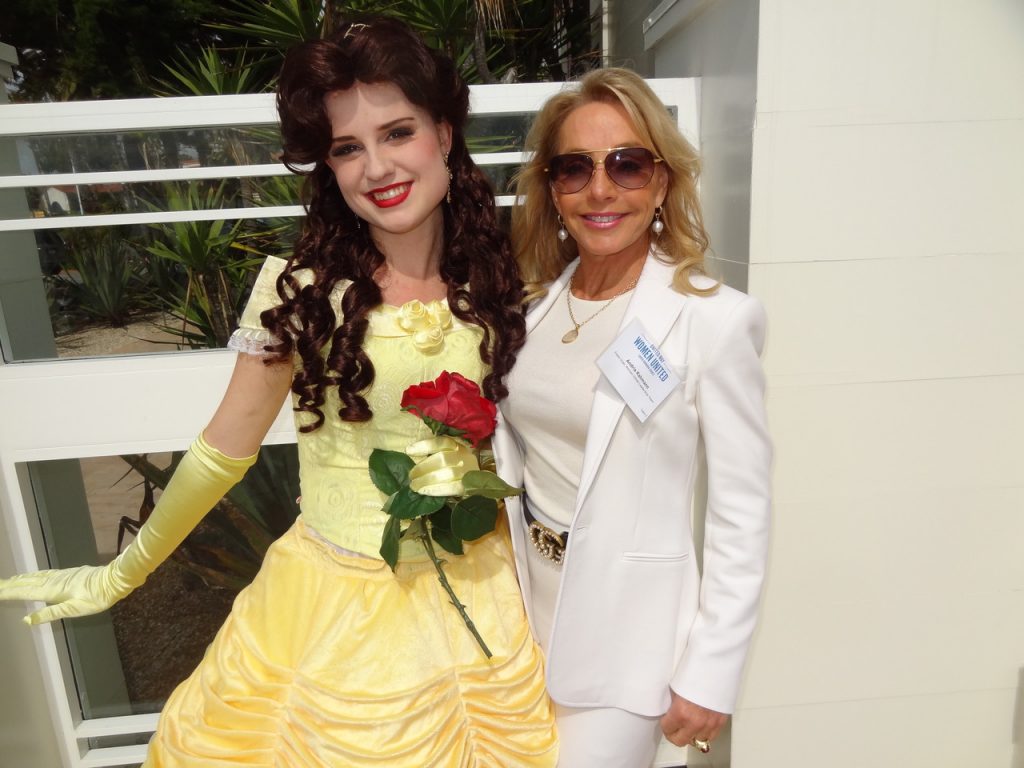 President and CEO of United Way Steve Ortiz explained that Women United was kicked off just one year ago by a group of strong women. There are now 70 members and this is their inaugural luncheon.
Keynote speaker was our own local lady, Kathy Ireland. I remember when I was a model and teacher at LaBelle and Kathy came to a class there when she was just a teenager. Her before photo was nothing like the after. I love her newsboy story. When she was eleven the News-Press was advertising for a newsboy carrier. Kathy wrote in saying she could do the job as well as any boy. It was a first when they hired her. Her dad counseled, "If they want the paper in the driveway, put it on the porch." Always do more. Oh, and Kathy won best news carrier for all of her three years on the job.
Now Kathy has been on the cover of Forbes magazine three times and is listed as one of the 25 most powerful brands globally by License Global magazine and according to Fairchild Publications, Kathy Ireland is one of the 50 most influential people in fashion. Not bad for a former international model who was on the cover of Sports Illustrated many times. Her empire began with socks and they just sold their one hundred millionth pair along with 145,000 other products. Kathy stressed, "The need to read. Illiteracy is so destructive." Elizabeth Taylor was one of her mentors and they both believed in philanthropy and contributed to several including St. Jude Children's Research Hospital, Providence: A Santa Barbara Christian School and Elizabeth Taylor AIDS Foundation. And besides all the accolades, Kathy is a charming, sweet, and thoughtful person, mom, and wife.
Barbara Lacorte, principal of Hope Elementary School for 14 years spoke next. She stressed the importance of kindergarten, which has a lasting impact. If children aren't up to their level by third grade, it's a good indicator of whether they will graduate high school. That is when "learning to read" becomes "reading to learn." As Maryan Schall says, "A good start is the basis for the strong finish that every child deserves."
For information or to join contact 805.965.8591 or mcabrera@unitedwaysb.org.
You might also be interested in...