Montecito Optometry Welcomes New Doctor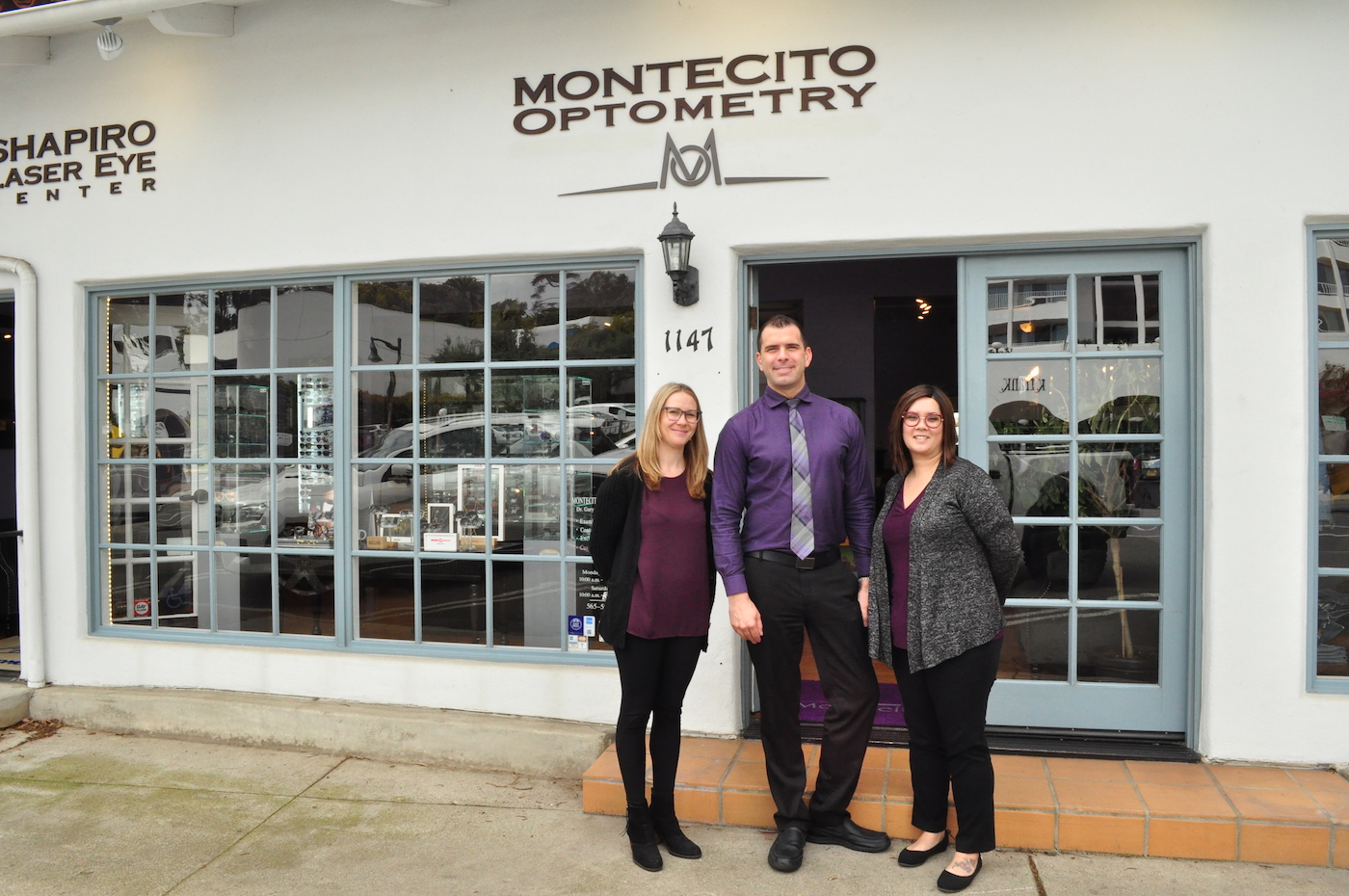 Optometrist Dr. Gary Strickland has quietly taken over Montecito Optometry on Coast Village Road, a Montecito fixture for over 35 years. "My plan is follow in the footsteps of Dr. Sullivan, and be here another 35 years!" Dr. Strickland said during a recent visit to the newly refreshed office and retail center.
Dr. Robert Sullivan and his wife, Denise, an Optician, announced their retirement late last year after over three decades serving Montecito and Santa Barbara residents, with Dr. Strickland and his new staff taking over in September. Dr. Strickland graduated from the Pennsylvania College of Optometry, and practiced in his home state of New Jersey before making the move to California five years ago. He currently owns and operates a practice in Ventura, and will be in Montecito seeing patients for contact and eyewear exams, infections, and injuries, and glaucoma, two days a week. His staff members, Certified Optician Brenda Kumley and Eyewear Specialist Colleen Sandall, are in the optometry office six days a week, helping over 3,000 patients with their glasses and contact prescriptions.
Dr. Strickland has refreshed the space with refinished fixtures and new paint, with new floors coming soon. Montecito Optometry offers a large array of exclusive, high-end eyewear, including brands not sold anywhere else in town. 
"I love the feel of this community, and everyone has been so welcoming and friendly," Dr. Strickland said of the transition. For more information, visit www.montecito-optometry.com or call (805) 565-5073.
Montecito Optometry is located at 1147 Coast Village Road.
You might also be interested in...