Will You Be My Valentine?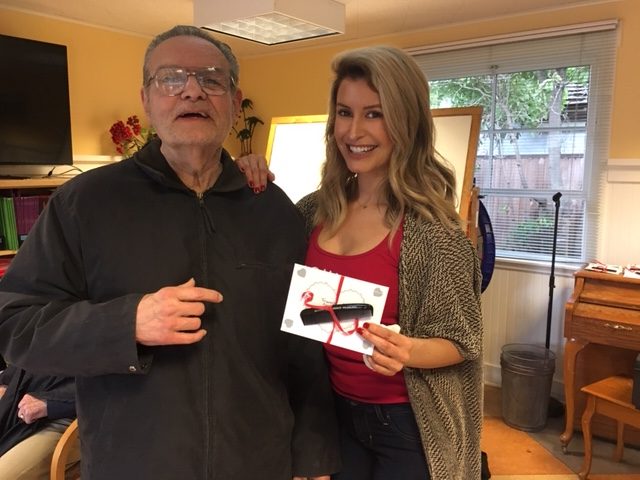 Stylists at Richie's Barber Shop on Coast Village Road proved they were a cut above the rest 24 hours before Valentine's Day.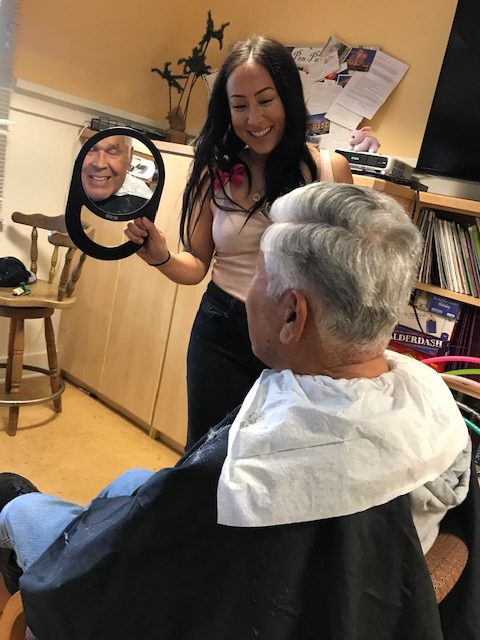 Staffers Jessica Jay and Mary Tsushima visited the Friendship Center, a licensed adult day program for seniors, a tiara's toss from All Saints-by-the-Sea Episcopal Church and set up a popup shop to enable them to provide free haircuts for more than a dozen members.
"We are always brainstorming ideas on ways to give back to the community that has given us so much," says Jessica. "Recently Kathryn Cherkas, the Friendship Center's program manager, contacted us and explained what their program is about, asking us to come in and give some of the members trims.
"Without hesitation we jumped at the offer. It was just the kind of gesture we were looking for."
The shop's talented crimpers first visited the facility in September last year and were impressed by the calm environment and loving staff.
"We brought all of our equipment as well as Valentine's cards we made for the members, and did the haircuts while playing Billie Holiday tunes," adds Jessica. "We also had quite an audience as fifteen of the seniors watched us at work. We were thrilled to go back and spread the love again."
Getting back to their roots, without a doubt…
You might also be interested in...