Microgrid Moves Forward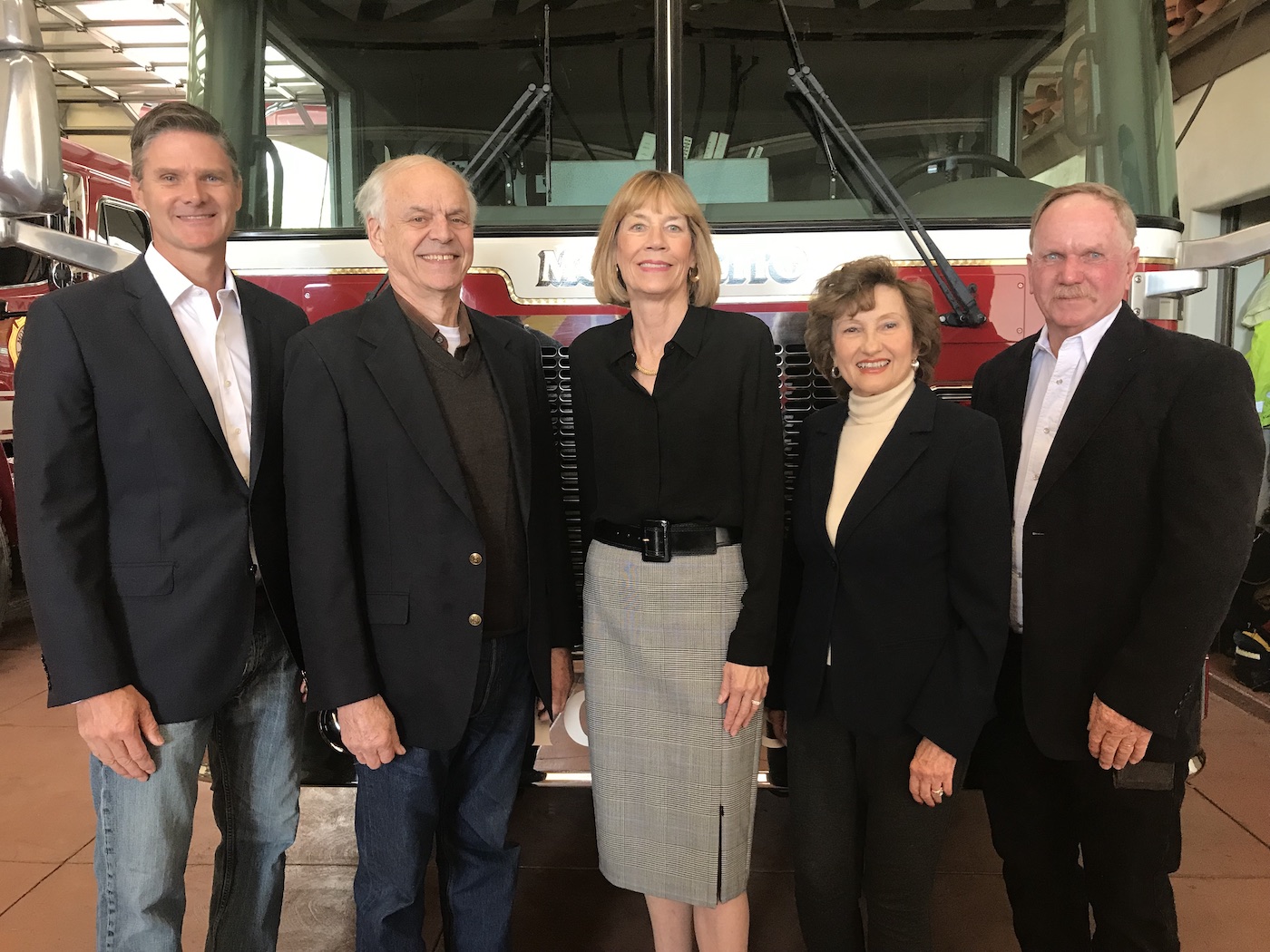 In a unanimous vote on Monday, February 25, the Montecito Fire Protection District Board of Directors authorized Fire Chief Chip Hickman to enter into negotiations with Clean Coalition, a non-profit whose mission is to accelerate the transition to renewable energy and a modern energy grid.
Craig Lewis, founder of Clean Coalition, explained to the Board that the ultimate goal is to increase Montecito's resilience during emergencies, and to not be dependent upon Southern California Edison during a time when climate change, wildfires, earthquakes, and other disasters can cause us to be vulnerable to long-term power outages. "The overall goal is to provide renewables-driven energy resilience to critical facilities, and ultimately residents in Montecito, and to showcase the benefits of community microgrids for communities around the world," he said. Lewis, whose company has staged microgrids in other areas hit by disasters, including East Hampton in Long Island NY (hit by Hurricane Sandy), and northern California (hit by devastating wildfires), explained that building a microgrid in Montecito would require the installations of solar panels at several critical sites in the community, beginning with the MFPD headquarters and Montecito Water District.
The first phase of the project, which would cost nearly $850,000, includes building a solar photovoltaic canopy on top of a single carport, to be located in the back parking lot area of Station 1 on San Ysidro Road. The panels would be able to power the station at the same rate or better than Edison's current rates, said David Yanni of GI Energy, a construction engineering company that has been analyzing the potential project. Taking into account the state and federal tax breaks and the money earned by selling the energy to MFPD, there is a $285,000 gap to pay for the facility, which will be funded by grant money sourced by Clean Coalition. "It's a win-win for us," said Board President Abe Powell, who also leads the ad-hoc committee that has been studying the pros and cons to allowing a microgrid site on the property. "It's not going to cost us more money, and we get the benefit of having reliable energy when we need it most," said Powell.
Future potential sites include MWD, Montecito Union School, San Ysidro Pharmacy, and the upper village gas station. "All of these sites are critical during an emergency. We need to make sure these places stay open and functioning," Lewis said. "This is the first step in a much larger project to bring resiliency to the greater community."
MFPD and Clean Coalition will be in negotiations for the next 60 days, working on the details for potentially building the microgrid site. The negotiations will include an executable long-term power purchase and easement agreement, which will require board approval at a future meeting. Green will be at the Montecito Association Land Use Committee next Tuesday for a briefing on the project. For more information, visit www.clean-coalition.org. 
You might also be interested in...