Leadership in Turbulent Times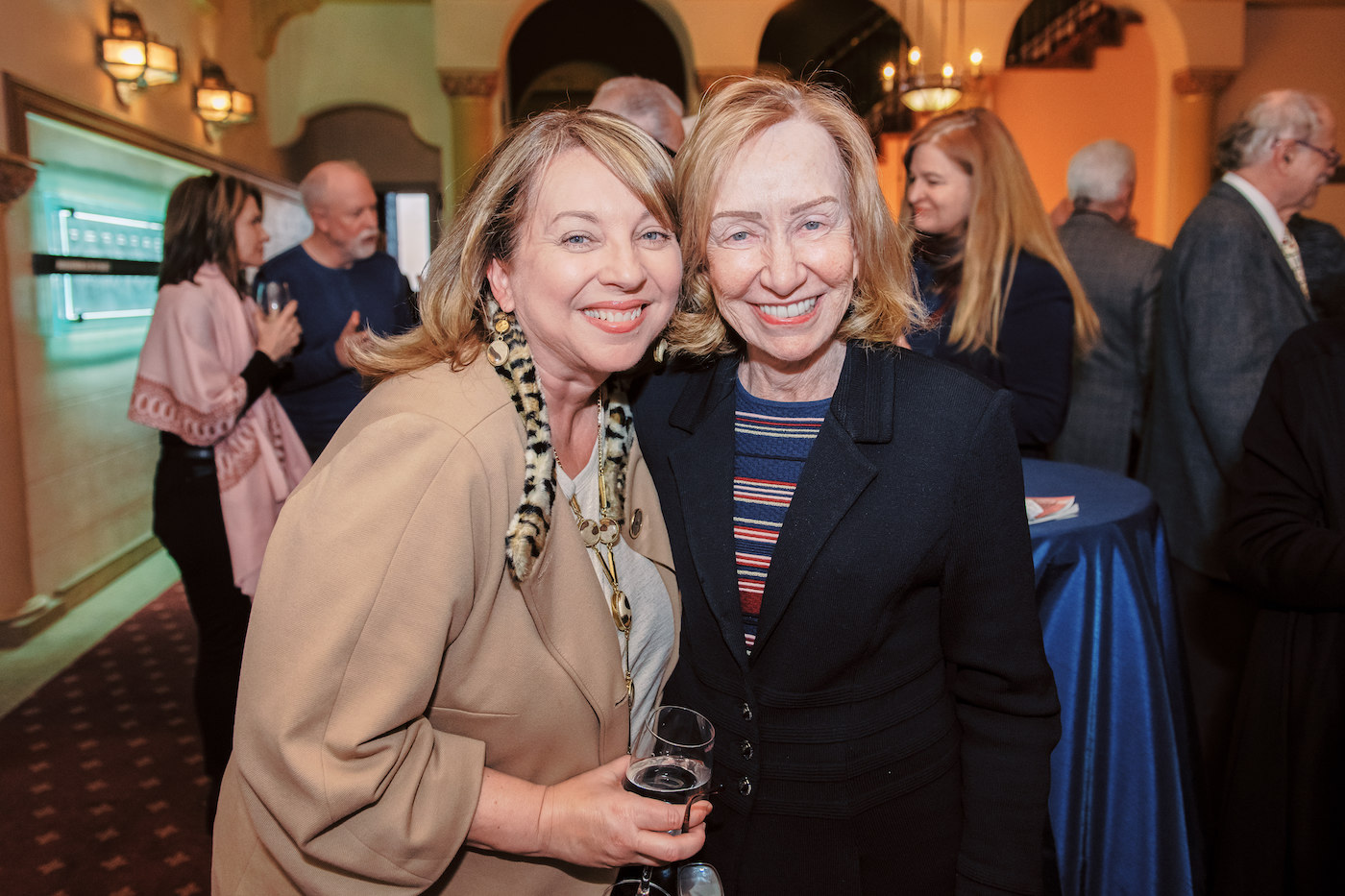 World-renowned presidential historian and Pulitzer Prize-winning New York Times bestselling author Doris Kearns Goodwin packed the Granada when she spoke about Leadership in Turbulent Times, the title of her seventh book published last year.
The tome is a culmination of Goodwin's five-decade career of studying American presidents focusing on Abraham Lincoln, Theodore and Franklin Roosevelt, and Lyndon Johnson.
She was inspired while a 24-year-old graduate student at Harvard when she was selected to join the White House Fellows, one of America's most prestigious programs for leadership and public service, which led to her working for LBJ and assisting him in writing his memoirs.
Goodwin then wrote Lyndon Johnson and the American Dream, which became a national bestseller and is being re-released this spring.
Before her insightful talk, part of UCSB's Arts & Lectures series, a dinner was hosted for her in the McCune Founders Room for 60 VIP guests, including Anne Towbes, Robert Weinman, Bruce Heavin, Sara Miller McCune, Dan and Meg Burnham, Richard and Annette Caleel, Natalie Orfalea, and Lou Buglioli.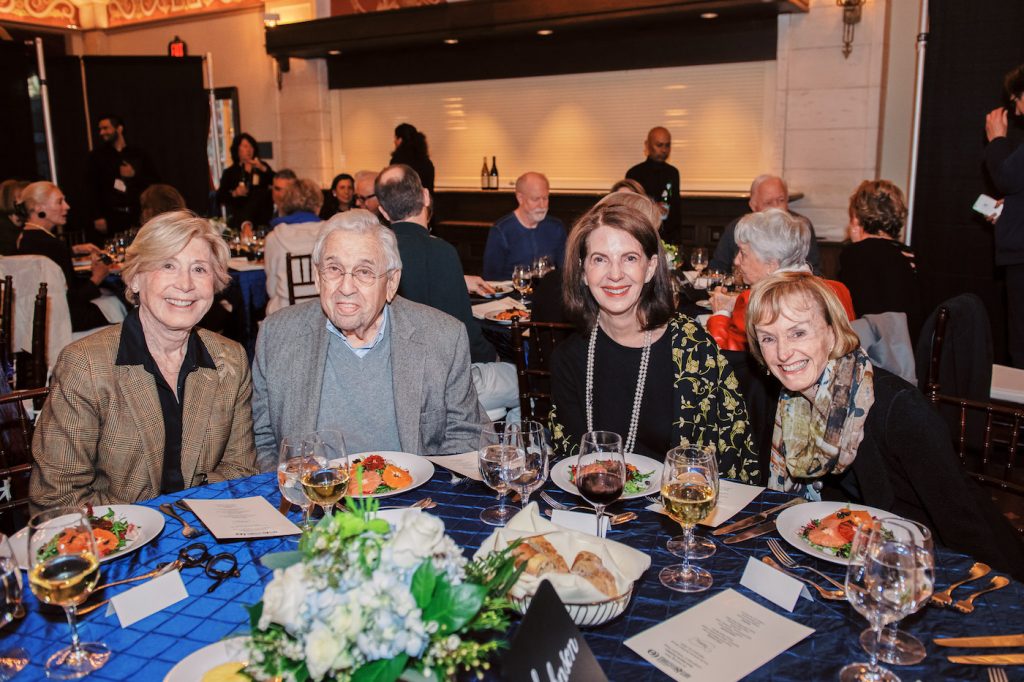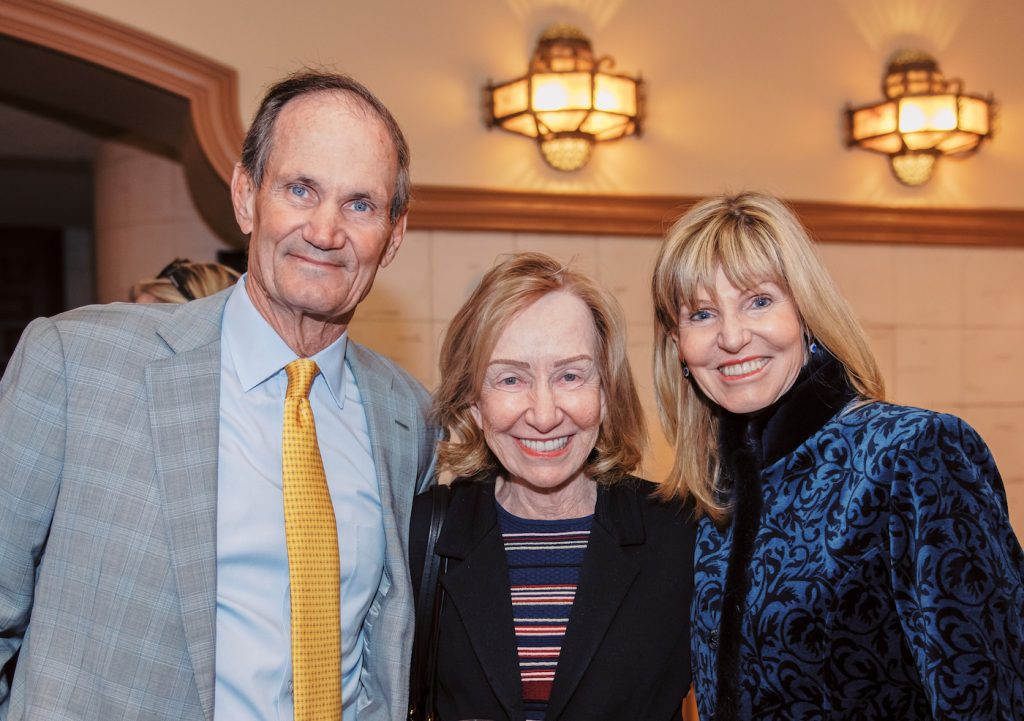 Fire up the Grill
Mesa Burger, run by award-winning chef Cat Cora and visionary Chris Chiarappa, is moving into the former Trattoria Mollie space on Coast Village Road, says my man with the martini.
Offering gourmet, handcrafted burgers on brioche buns, farm fresh salads, locally brewed beers and Santa Barbara County wines, this is the company's second outlet, having opened two years ago on the Mesa, from where its name derives.
Mollie Ahlstrand, who ran the popular Italian eatery, moved to a new hotspot, the former Tupelo Junction, next to the Granada on State Street.
Recognized for their Relief
Santa Barbara charity Direct Relief is one of the top non-profits in the world, according to Fast Company, a leading business and media brand based in Pennsylvania.
The popular organization, which also received the recognition four years ago, delivers lifesaving medical resources throughout the world to communities in need – without regard to politics, religion, or ability to pay.
It comes after a year defined by humanitarian crisis and natural disasters of unprecedented scale during which Direct Relief responded more expansively than ever before in its 70 year history – delivering more than $1.1 billion in humanitarian assistance to locally run healthcare providers in 100 countries, including $231 million in aid to communities in 50 U.S. states, Puerto Rico, and the U.S. Virgin Islands.
President and CEO Thomas Tighe says the organization's work "is fueled by the generosity, passion, and participation from all backgrounds and companies of all types and industries just wanting to help people who need it.
"This wonderful recognition is a testament to their involvement, which provides the energy and the ideas."
Direct Relief earned a four-star rating last year from Charity Navigator, America's largest independent charity evaluator, the eighth consecutive year it has earned the top distinction,
Of more than 8,000 charities rated by them, Direct Relief is one of only 66 to receive a perfect 100 score.
Moved by The Mock Marriage
Hungarian composer Franz Lehar is undoubtedly best known for his 1905 operetta The Merry Widow, which has been made into a film, a TV spectacular, a full-length ballet, and even an ice show.
But prior to writing the wildly successful work, the Prague Conservatory of Music graduate produced the score for 1904's The Mock Marriage, which UCSB's Department of Music beautifully staged at the Lobero in memory of the late professor Carl Zytowski, who taught voice and composition for nearly 50 years.
Under the capable direction of conductor Maxim Kuzin and the musical talents of Scott Levin, Hailey Atwell, Thomas Seven, Naomi Merer, Christy Peterson, Julie Davies, Tyler Reece, Kelly Guerra, Byron Mayes, Steven Thomson, and Byron Wu, the two-hour, three-act show made for a most enjoyable afternoon.
Stage director Steven Daigle, choreographer Jennifer Phillips, scenic designer Yuki Izumihara, producer Benjamin Brecher, and costume designer Stacie Logue all did sterling work.
You might also be interested in...