New Director
Hillside House has appointed Rosemary Rice as new program director of its Veronica Springs Residence, which caters for 59 adults with intellectual and developmental disabilities.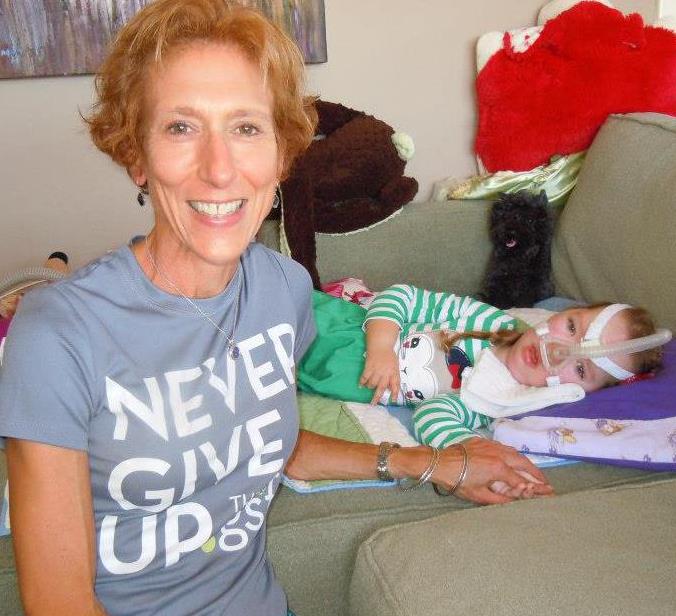 She succeeds Jessica Thumm, who has been in the position for the past two years.
Rice has more than 14 years experience at the Tri-Counties Regional Center with individuals with developmental disabilities, and also worked with several nonprofits including the Family Service Agency, the Council on Alcohol and Drug Abuse, and the Mental Wellness Center.
She holds a masters degree in clinical psychology from Antioch University, a teaching credential from UCSB, and a bachelors degree in sociology from the University of Wisconsin.
Deneuve's Duds
French actress Catherine Deneuve, even at the age of 75, is still raking it in.
A live auction at Christie's in Paris of her wardrobe, with each of the 120 pieces designed by the late couturier Yves St. Laurent, raised more than $1 million, with most lots selling for multiple times their pre-sale estimate.
Deneuve, who I had the pleasure of dining with at a jet set party for 550 guests in the Uruguayan resort of Punta del Este in 1996 thrown by Brazilian billionaire Gilberto Scarpa, is selling her 18th century Normandy chateau and decided to downsize her considerable wardrobe.
The film star first met the talented Algerian in 1965 at the age of 20 with her than husband, British fashion photographer David Bailey, when he designed an evening gown she wore to meet Queen Elizabeth.
Remembering Radziwill
On a personal note, I remember Lee Radziwill, sister of the late Jackie Kennedy Onassis, who has died in New York at the age of 85.
I would often see her at Manhattan social events, including society watering holes like Le Relais and Mortimers, where she was escorted by author Truman Capote or dashing Lord Edward Somerset, brother of the now Duke of Beaufort.
I particularly remember sitting next to her at La Goulue, a popular Eurofuff eatery on Madison Avenue, the day her sister had died in 1994.
I expressed my sympathies, but was rather surprised that she laughed and joked throughout lunch with her French female friend on what should have been an occasion of great sadness for herself and America.
Sightings: Former Montecito resident comedian John Cleese sashaying on State Street… Actor John Travolta at the California Gold Ballroom Dance Studios in Carpinteria… Film historian and former Entertainment Tonight commentator Leonard Maltin noshing at Opal.
You might also be interested in...