Festival Of Hearts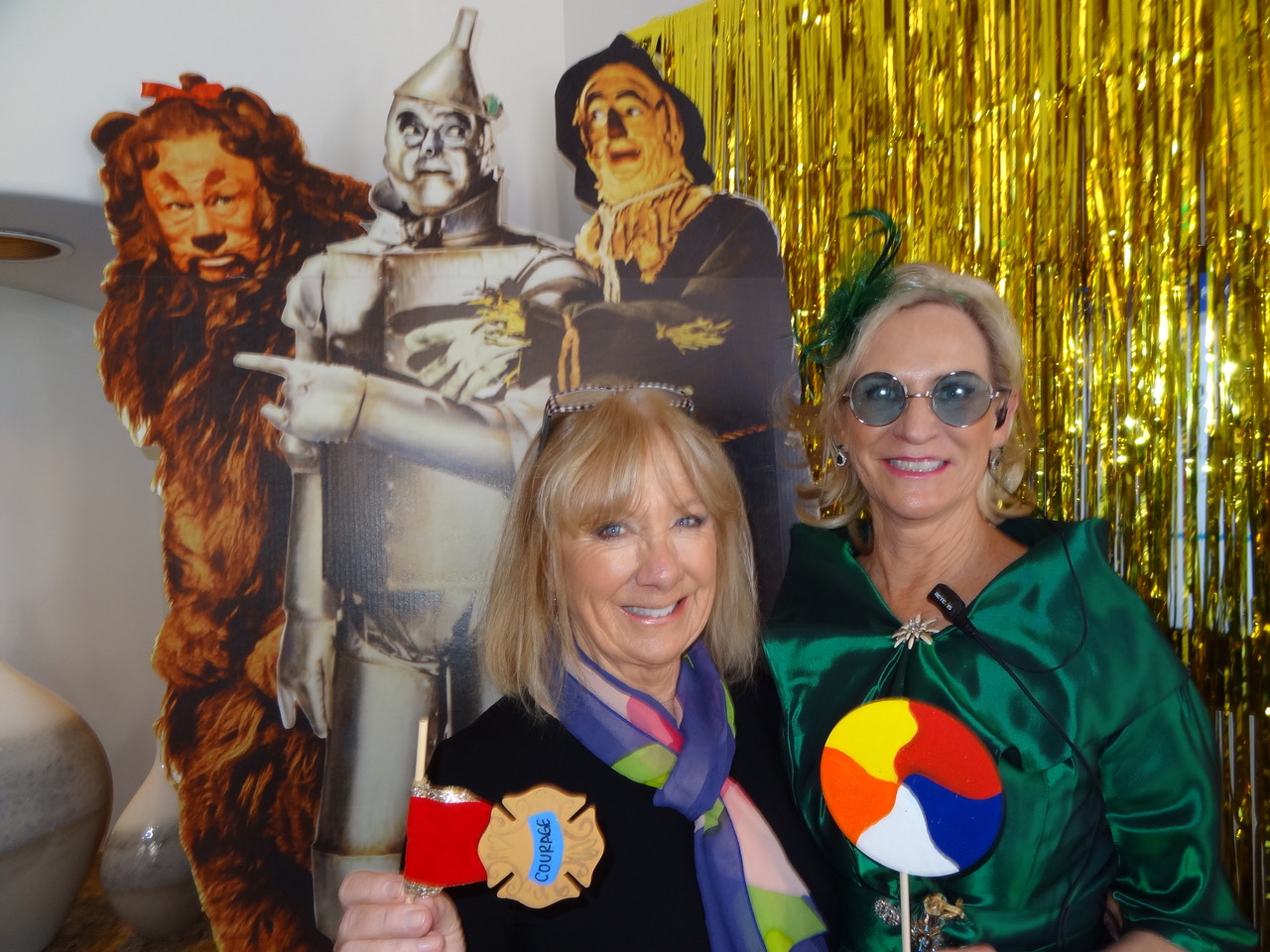 The Friendship Center elder day care held its 20th Festival of Hearts Luncheon turning Hilton Santa Barbara Beachfront Resort into the Emerald City from The Wizard of Oz. The 20th milestone of an event is symbolized by emeralds hence the suggestion to come as an Oz character or at least wear green.
The results were photo ops with Dorothy and Toto (who seemed to thrive on all the attention) and the Good Witch Glinda plus a couple of tin mans. The Friendship Center sends out papier–mâché hearts to artists, celebs, and just plain folks to use the heart and decorate it in any way they imagine. Heart wrangler Sharon Morrow (her 11th year) and her heart posse were tireless in organizing, photographing, and lovingly preparing the heart-art. The bids start around $35 or $40.They are then displayed for the silent auction. It seemed like this year's were more inspired than usual. Sharon concurs.
The Montecito Jazz Project kept the cocktail hour lively playing Wizard of Oz songs – "I'm off to see the Wizard!" Who was behind all the fun? That would be co-chairs Karolyn Hannah, Pamela Vander Heide, and Kathy Marden and their committee: Sue Adams, Greta Lledke, Marianne Meeker, Andy Siegel, and Dana VanderMey.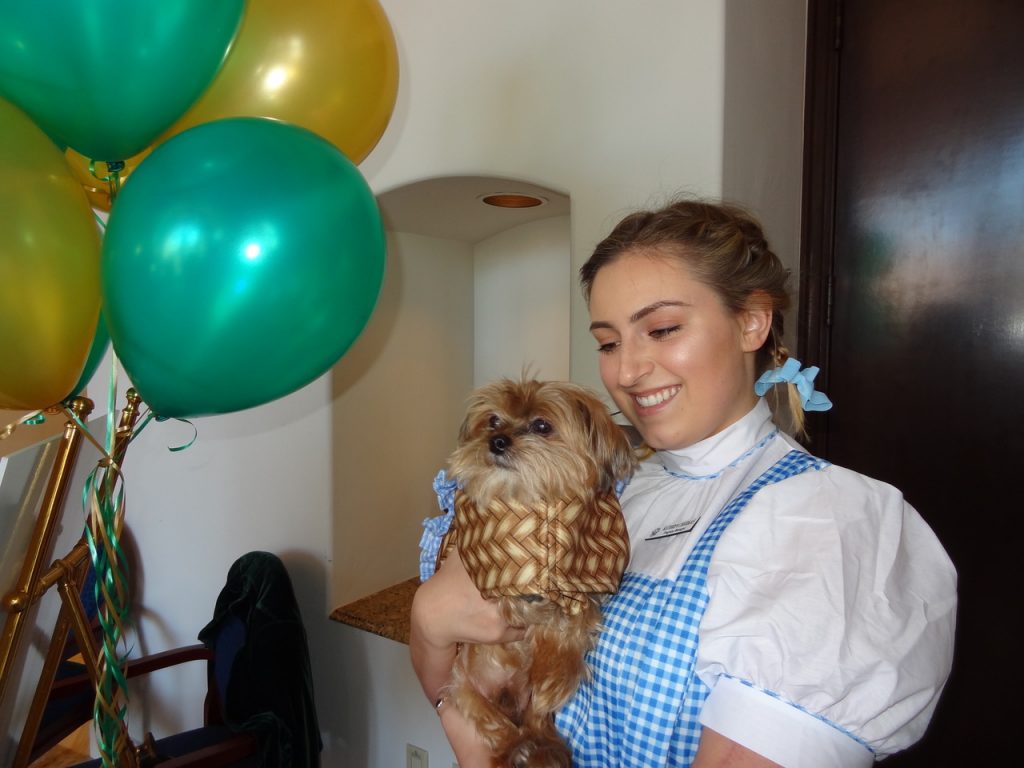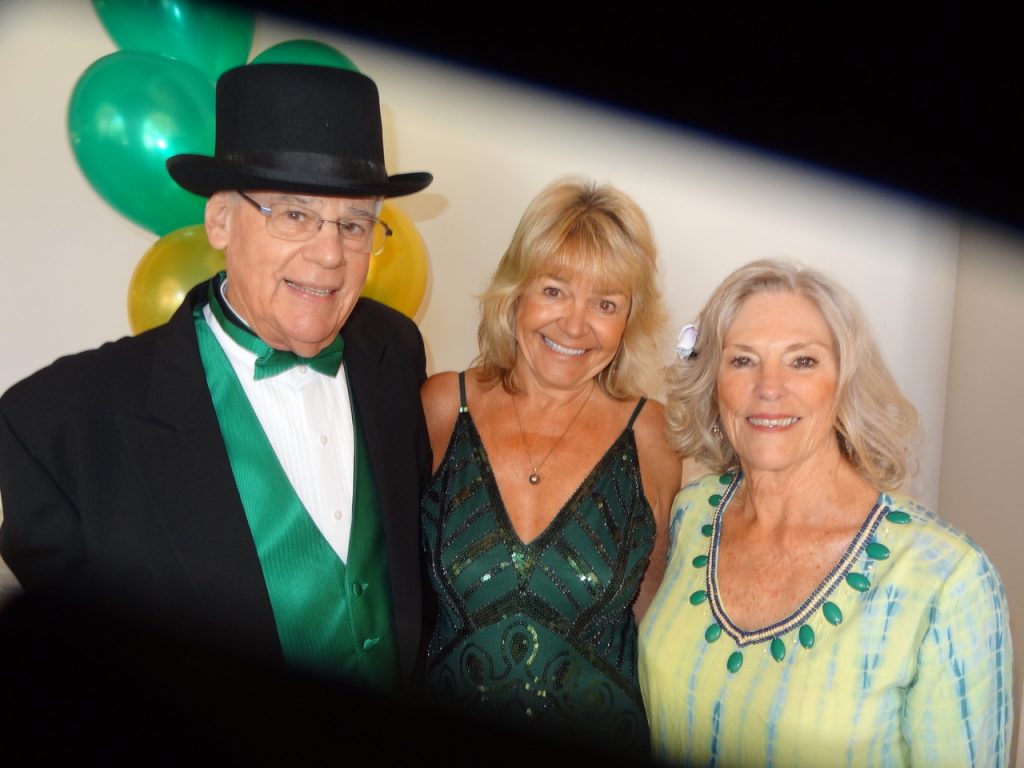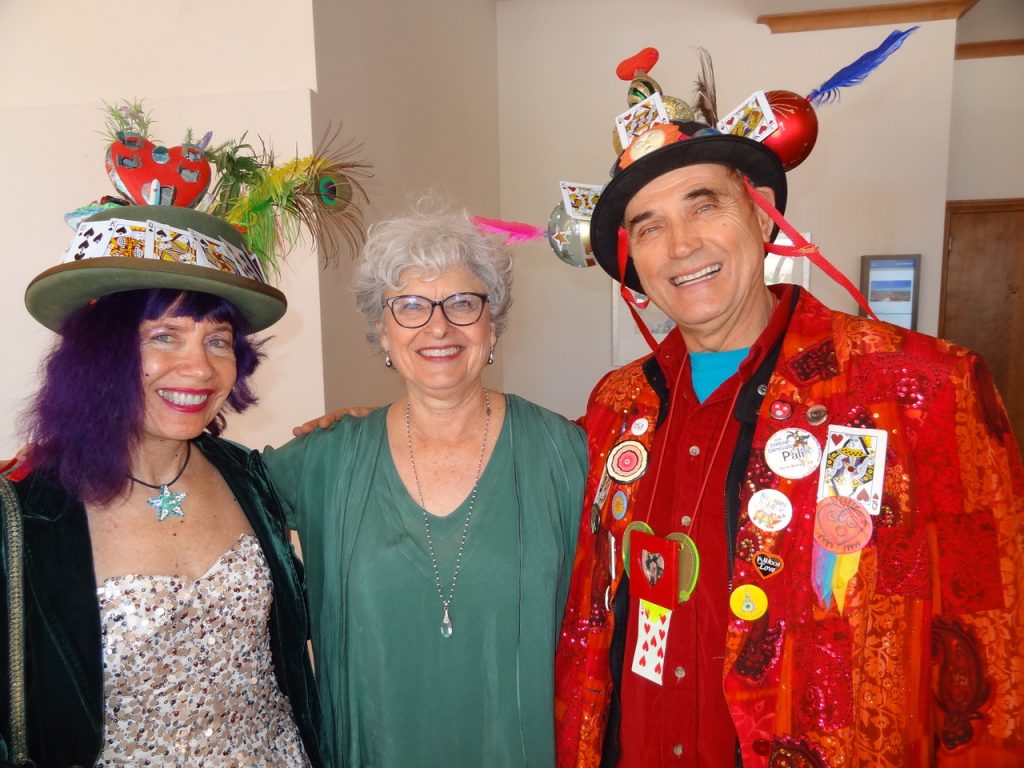 Executive director Heidi Holly has been at the helm of Friendship Center since 1989. As she said, "It's been fun following the yellow brick road and many thanks to all the volunteers at Friendship Center and for this luncheon plus the heart-ists (over 30). It's a significant anniversary because it's the 80th year of The Wizard of Oz, 40th year of Friendship Center and the 20th year of Festival of Hearts." Glinda aka Carol Metcalf was emcee and Steve Sandoval was the auctioneer for the live auction. Patricia Forgey is president and promotes the hearts for Valentine's Day gifts. She wants everyone to know that the proceeds benefit Friendship Center's HEART (Help Elders at Risk Today) program.
Gerrie Shapiro gave a testimonial about her father who is 97 and has memory issues. He goes to Friendship Center five days a week. At first he had concerns but now he loves it. As Gerrie said, "It gives me time to keep sane. They treat him like an adult, not like a child." Besides programs and activities there is a light breakfast, lunch, and afternoon snack. There are two locations, one in Montecito and another in Goleta. Call Justine Sutton, development and communications coordinator, at 805.969.0859 x 11. She would be happy to arrange a tour. At Friendship Center there are plenty of hearts to go around.
You might also be interested in...