Debris Basin Clearing Continues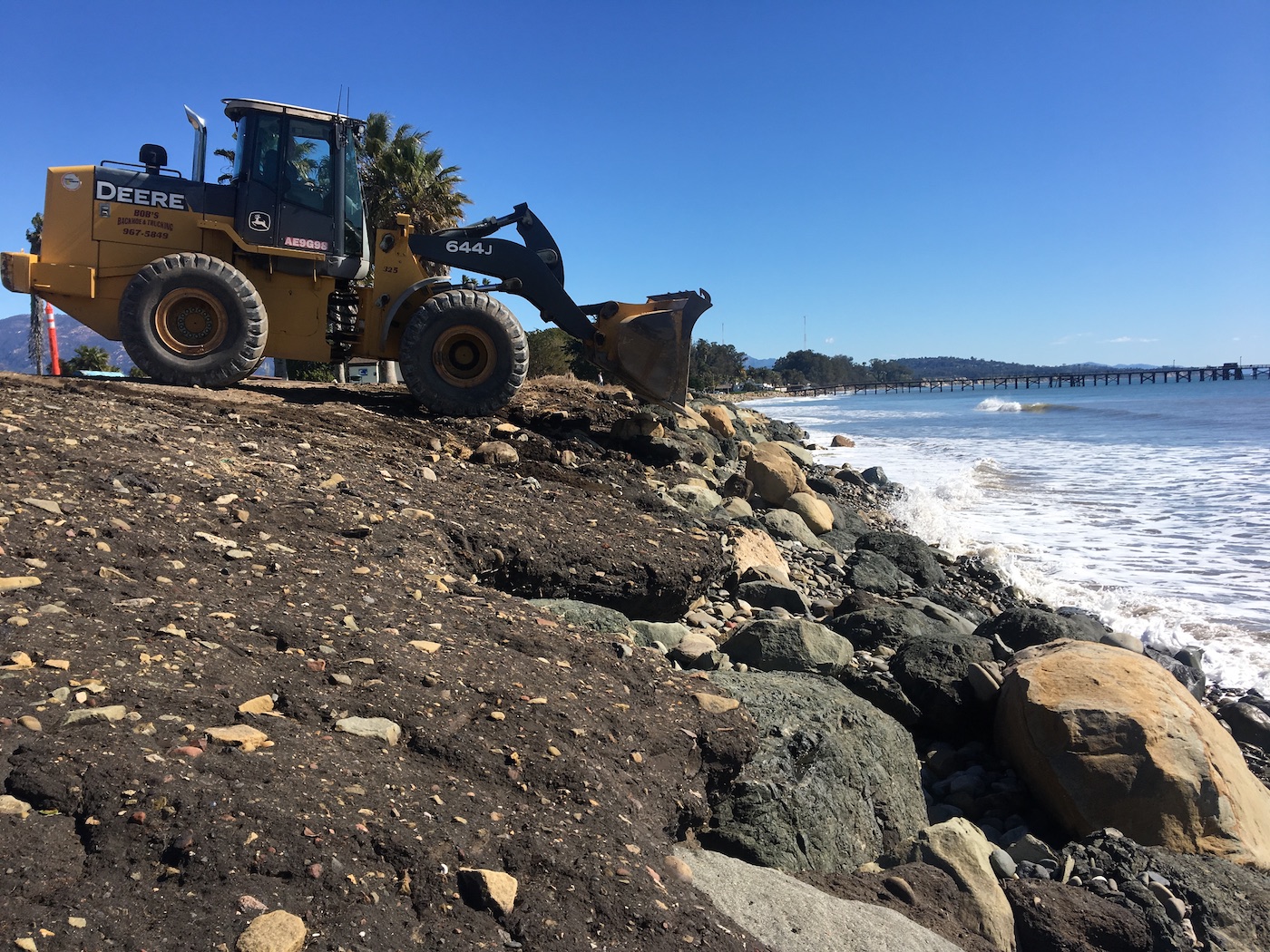 With more, albeit mild, rain on the way, the Santa Barbara County Flood Control District continues to clear our local debris basins following several strong storms earlier this month. This week County crews began utilizing Goleta Beach to dump beach compatible rocks and sediment, following the beach disposal at Carpinteria Beach at Ash Avenue that began on February 4.
Prior to beach disposal operations, the District obtains emergency permits from state and federal agencies. Emergency permits allow for disposal of beach compatible sediment at three beach locations: Carpinteria Beach, Goleta Beach County Park, and Butterfly Beach in Montecito. The County's winter storm sediment deposited on Ash Avenue significantly nourished and restored the beach helping abate the impacts of a seven-year drought. Goleta Beach County Park has also been impacted by the drought, as well as significant king tides, resulting in no beach areas during high tide. The District has collected sediment samples from each debris basin site that will have material taken to the beach, and sediment samples will continue to be taken throughout beach sediment disposal operations. Ocean water samples were taken prior to beach disposal operations as well. To ensure that ocean water at the disposal sites meets applicable water quality standards for recreation, the County Public Health Department is monitoring the operations. The beaches will be open unless notified otherwise and the Beachside Restaurant, located at Goleta Beach County Park, will not be impacted.
You might also be interested in...