TEDx at Laguna Blanca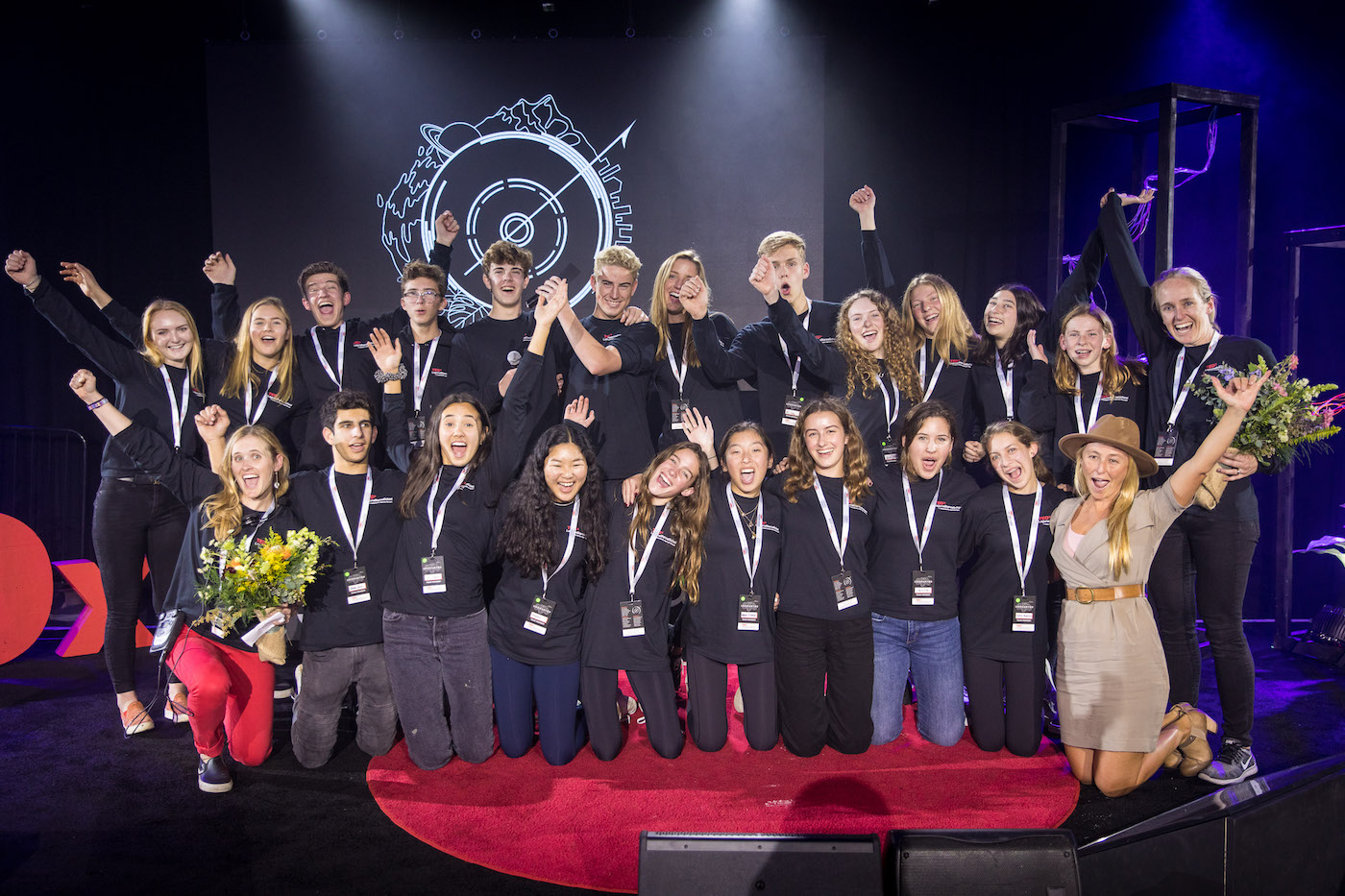 Laguna Blanca students produced another successful and sold-out TEDx event on Tuesday, January 29. Based on the theme UNCHARTED, the event featured 20 speakers and performers from around the world who explored the theme by pushing boundaries and sparking deep discussions about space, literature, disease, culture, entrepreneurship, artificial intelligence, and music.
"This year, we wanted to go into new territory and felt the theme UNCHARTED was the best way to do that," said junior Rhami Zeini, head of the Business Development team for Laguna's TEDx Project-Based Leadership class. Some of the speaker highlights included Alison Teal, named the "Female Indiana Jones" by Time magazine; Jen Bricker, an experienced acrobat and aerialist born without legs, Charlie Plumb, a former navy pilot captain and ex-POW for six years during the Vietnam War; Emmy award-winning wildlife videographer Kim Wolhuter;and Sasha Cohen, an undergraduate researcher with the Experimental Cosmology Group at UCSB.
With over 650 in attendance, the event took place on the school's Hope Ranch campus in the Merovick Gymnasium, which the students transformed into a theatre reflecting uncharted territory from the deep sea to outer space. Emcees and Laguna seniors Andrew Tolles and Kyle Aitcheson also took inspiration from the theme as they entertained the audience in space suits and scuba gear between speakers.
TEDxLagunaBlancaSchool is different from other TEDx events in that the entire production is planned and run by high school students enrolled in Laguna's TEDx Project-Based Leadership class. With support from faculty guides Anna Alldredge and Allison Armstrong and led by Laguna juniors and executive producers Kiki Tolles and Emma Raith, these students accomplish everything from creating and managing a complex budget to speaker curation, stage set design and organizing professional-quality audio and visual coverage.
Visit www.tedxlagunablancaschool.com for more information. 
You might also be interested in...