Comparison Shopping
While available housing inventory in Montecito may be lower these days (about 120 homes and condos currently on the market; in years past that number would be 150 or more in a January), there are still options of styles and conditions of homes in every price range.
Each day I find it is interesting to compare properties that are similarly priced. This is how I determine what I feel are best buys… by comparison. After all, isn't that what an appraisal is, a comparison between one and another home that has sold or is listed at a certain price? It can be difficult to compare properties that are vastly different in style or location. It is a bit easier to compare two condos for instance, when both are similar in size and amenities.
At this moment, I feel there are many great opportunities for buyers, at prices that are likely less than they would have been a year or two ago. In contrast to this statement, while sales volume in Montecito may have slowed down in recent months, sales prices have generally held strong on the averages… but the averages do not tell the whole story.
This January was a slow month, with only seven homes closing escrow in Montecito (more normal would be 12-15 in a January). Sales ranged from $1,800,000 near Vons to $27,000,000 paid for a tropical-inspired estate with multiple acres, privacy, and substantial ocean views. When I compared this January to last January, what was most interesting to me was that last year, in the month of the debris flow, we had 12 properties close escrow.
This means that closed sales were in fact higher during the month of the debris flow last year than they were this past month. Many of those homes that closed escrow back in January of 2018 were likely in escrow during the fires and floods, but folks decided to purchase anyway.
So, if you are looking for a home or condo in Montecito, here are some comparisons to make for fun or for serious intent.
1340 Plaza De Sonadores: $1,568,000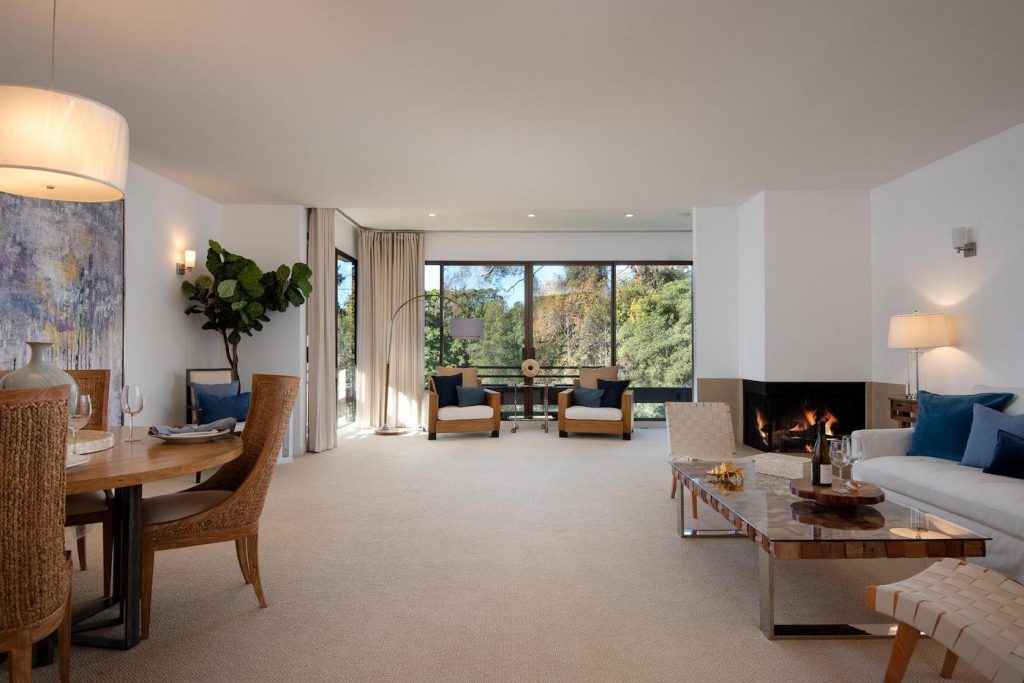 Situated in the Bonnymede enclave, just moments from the beach, this 2 bedroom/2 bath condominium has been recently remodeled and offers 1,665 sq ft of living space. High-end materials and finishes can be found throughout, with accent tile in both the kitchen and bathrooms.
This is a rare top floor, end unit location and its open floor plan allows for an abundance of natural light and expansive views of the peaceful setting. Upon entering the residence, one is greeted with a living room with fireplace, high ceilings, and a wall of picture windows/doors looking out to large eucalyptus trees and other natural landscaping.
Amenities at Bonnymede include being within the 24-hour guard-gated community, pool, tennis and walking paths as well as being within the Montecito Union School District. 
41 Seaview Drive: $1,595,000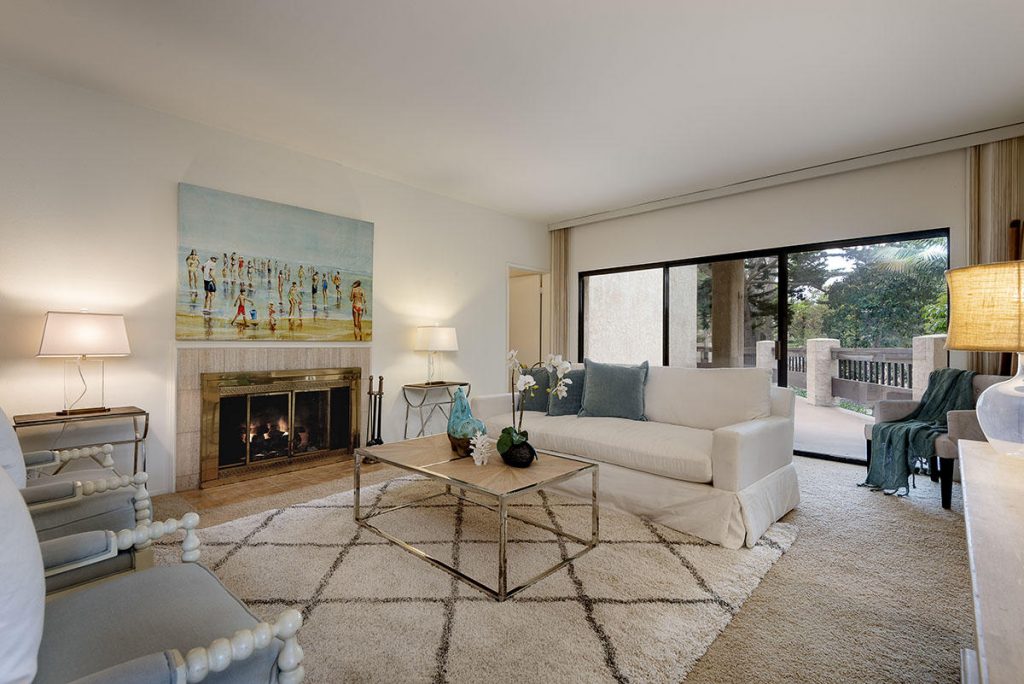 Views of trees and gardens are enjoyed from this spacious condo in the Montecito Shores community (adjacent to the Bonnymede condos and the beach). This 1,731 sq ft unit is situated on the ground floor with easy beach access. There are 2 bedrooms and 2 bathrooms as well as a half bath. There is a living room with fireplace that expands onto a private terrace, encouraging indoor/outdoor living.
The formal dining room offers garden views and the kitchen has mountain views and newer cabinets. The master suite opens to another private patio and features a wrap-around walk-in closet, a double vanity, tub, and separate shower. The guest bedroom opens to a patio and offers a walk-in closet.
Amenities at Montecito Shores, much like Bonnymede, include 24-hour guard-gated community, pool, tennis, and beach access. Additionally, this complex is located within the Montecito Union School District.
1045 Cold Spring Road: $4,750,000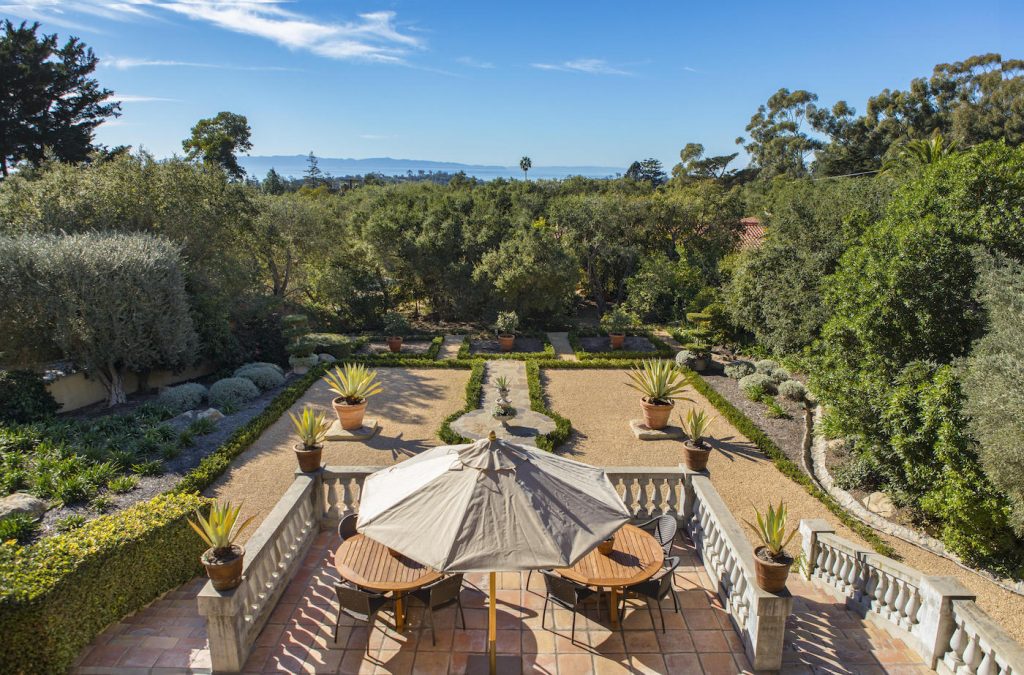 This is a newer listing that we just toured for the first time last week. The home is substantial, offering 5 bedrooms and 5+ bathrooms, and the property is mostly surrounded by multi-million dollar properties (the home across the street is on the market for over $13 million for instance and one just down the street sold recently for $10 million).
This home is in the Tuscan Country style and the scene is set as you enter through the handcrafted wrought iron gates into the gracious motor court. The main level includes living room, formal dining room, spacious kitchen with adjoining family room and guest bedroom.
Enjoy ocean and garden views and mature oaks, olive, and other native plantings. This home is located within the Cold Spring School District.
1636 Moore Road: $4,800,000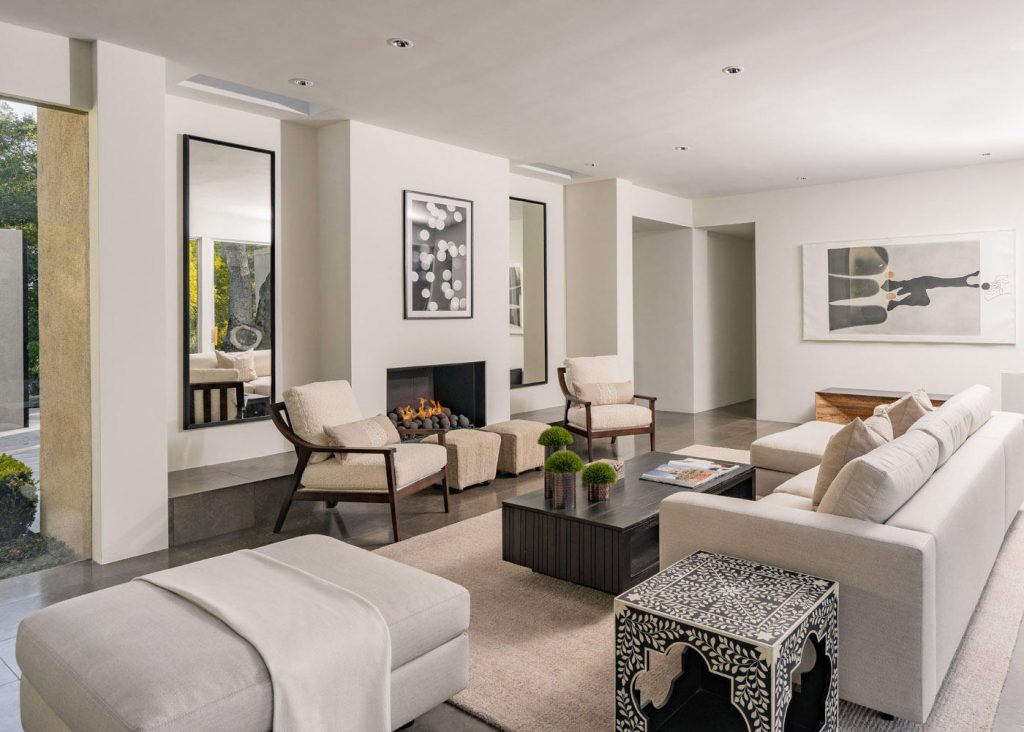 This sprawling, single-story contemporary-style home blends strong, disciplined lines with the soft and organic beauty of its 1.7-acre mountain view setting. The 3 bedroom, 5+ bathroom home is approximately 4,665 sq ft in size and offers exterior spaces that help to create the indoor-outdoor lifestyle.
Off the great room, a den with fireplace and en-suite bath can be an additional bedroom. The mountain view master suite, preceded by a luxe family-media room, features 2 bathrooms and 3 walk-in closets. An additional bedroom w/exterior access is ideal for staff/gym.
Live oaks, serene grounds, a pool, and mountain views on this quiet lane in the heart of Montecito make this a special offering. Located above East Valley Road and near the Upper Village, homes on Moore Road are within the Montecito Union School District.
•••
For more information on any of these listings or to have me arrange a showing with the listing agents, please contact me directly, Mark@Villagesite.com or call/text 805-698-2174. Please view my website, www.MontecitoBestBuys.com, from which this article is based.
You might also be interested in...