Upper Village Ambassador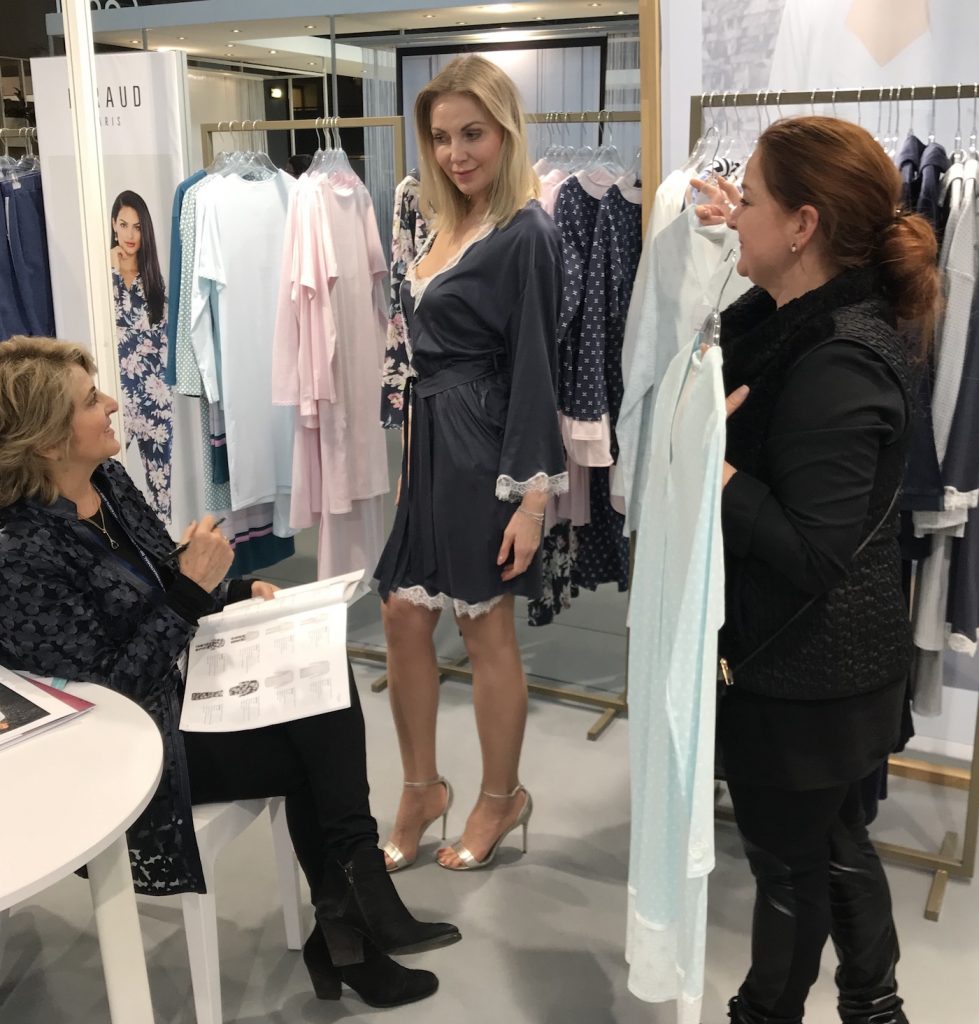 Glamour House owner Ann Picciuto Gehrke is fresh back from a trip to Paris, France, where she was recognized as a North American Ambassador to Eurovet, a world-wide body fashion network and host to the Salon International de la Lingerie, the premier event for companies doing business in the lingerie and swimwear sector.
Ann was in Paris for three days for the intimate apparel show, viewing the upcoming trends and sharing ideas. The ambassadors of the show represent boutiques recognized in the intimate apparel community as having established positive, dynamic, and successful businesses. Ann met with intimate apparel vendors from all over the world, seeking out new vendors producing fine quality nightwear. "Recently a local client returned from vacation in Italy and reported that she purchased a beautiful piece of lingerie from an Italian company that I was not familiar with," Ann said. "I was determined to track down the vendor and as it turns out, the vendor is headquartered in the Puglia region of Italy, where my family is originally from. It looks like a follow-up buying trip to Italy is inevitable!" she said. Ann says she was also able to enjoy some sightseeing amid the first winter snowfall. 
Picciuto Gehrke has owned the upper village lingerie and apparel store for 16 years; it has been in the upper village since 1965, making it one of the area's oldest retail shops. For more information, visit www.glamourhouse.net. 
You might also be interested in...