The Arts Fund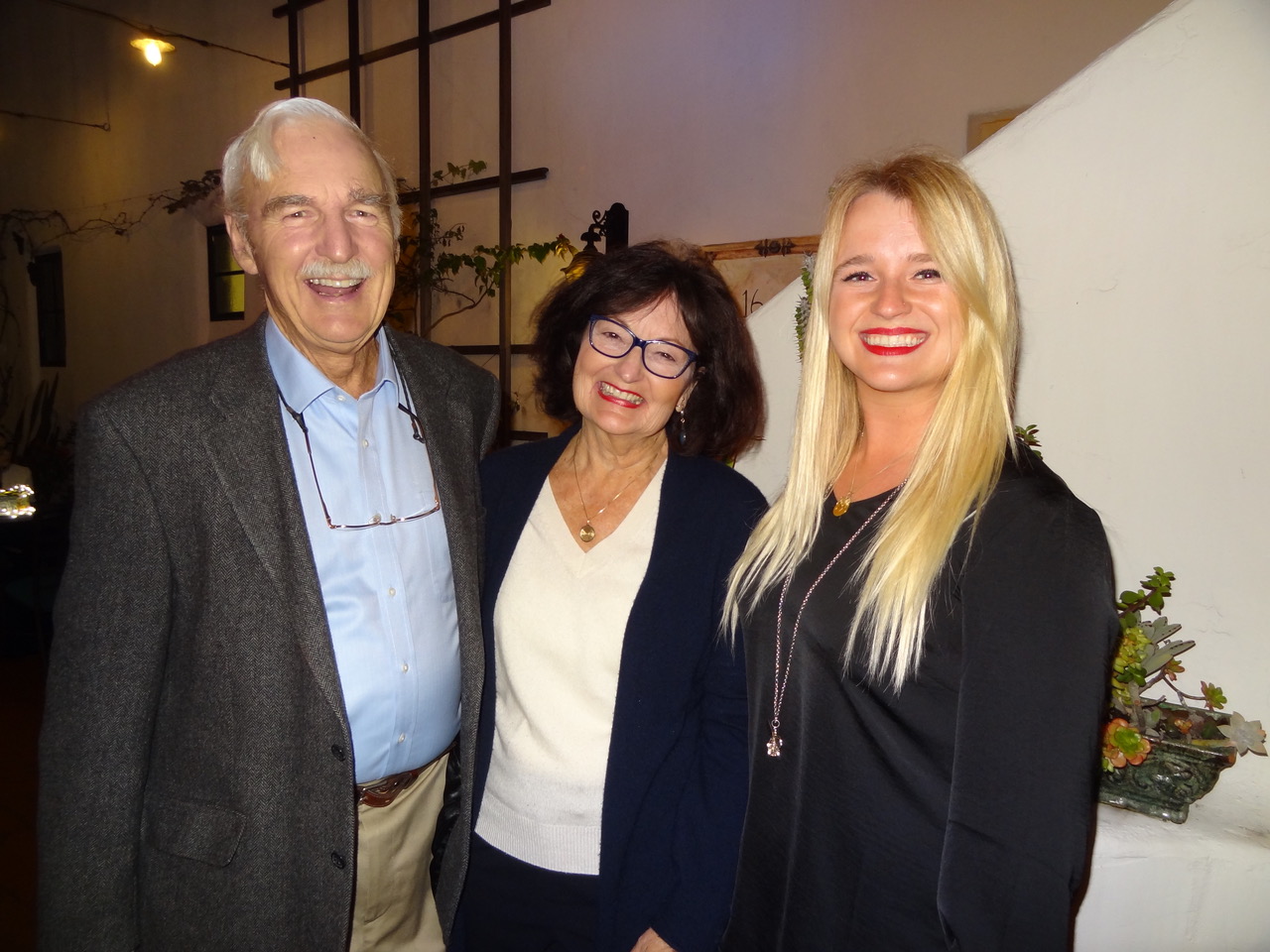 The Arts Fund family held a Donor Appreciation Night recently in a most charming venue – the Spanish Garden Inn at 915 Garden Street. It's owned by two artists, Rich Untermann and Gail Elnicky, who designed the facility some 17 years ago to give guests a true Spanish experience. They graciously opened their doors to all of us donors, partners, and supporters from the Arts Fund, which is located in the Funk Zone.
We gathered in the courtyard for guitar music, wine, and tapas around the fountain. The cocktail tables each had a centerpiece made by Rich, which showed the Arts Fund the way it looked and the way it looks now and lit with twinkle lights.
Executive director Torrie Cutbirth told us what's been going on this last year and what the Arts Fund does. One of their core programs is the Teen Arts Mentorship. Since 1993 they have offered tuition free art education programs to Santa Barbara County's students, which includes the underserved and low income.
Another is the Public Art Program, which was established in 2015 to keep art alive and maintain a creative signature in the Funk Zone neighborhood. In three years, 13 murals and two sculptures have been completed.
They also support over 24 Santa Barbara County artists with a minimum of four artists per show in eight annual unique exhibitions. One show each year is dedicated to the Teen Arts Mentorship.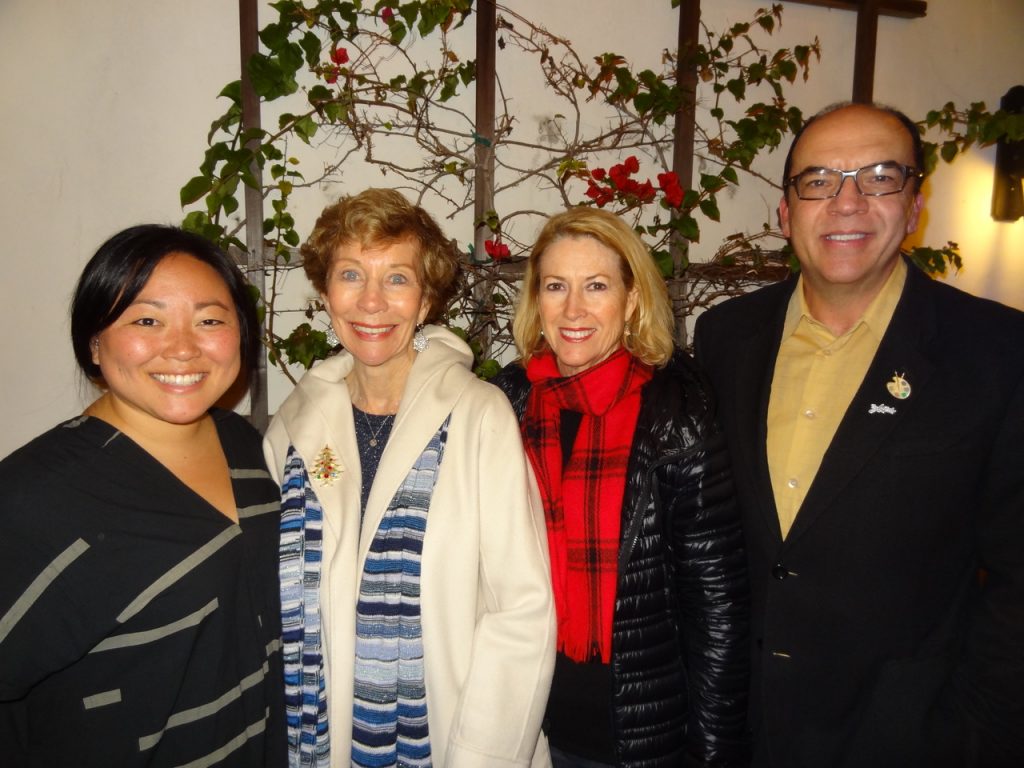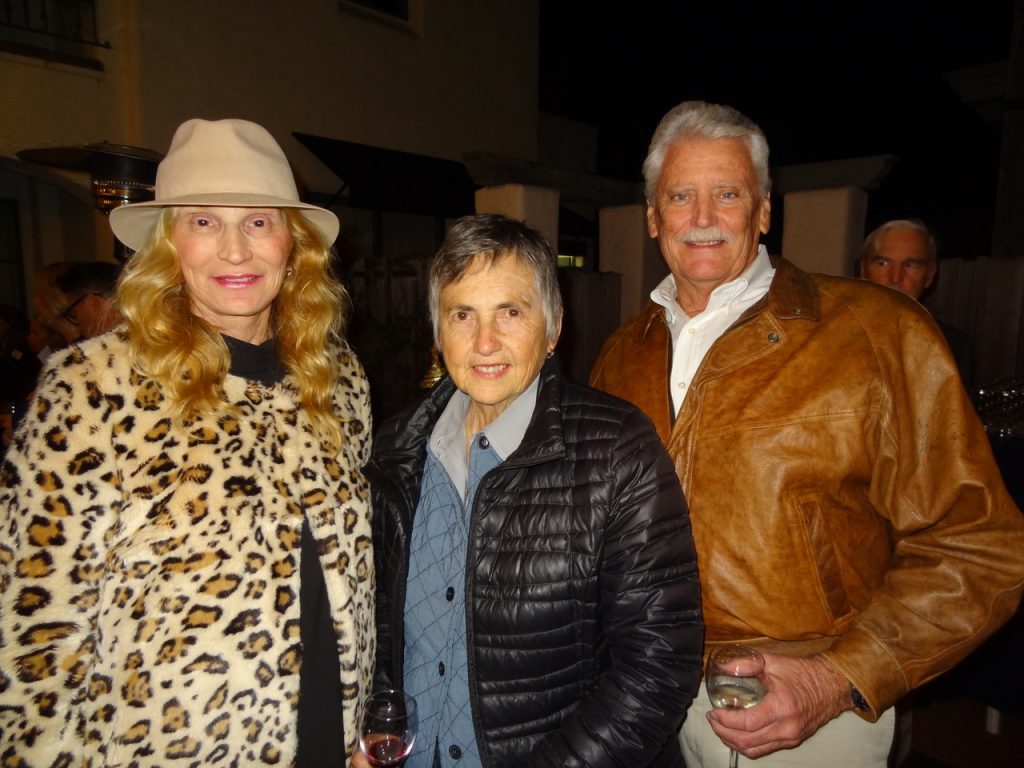 The Arts Fund allows members of the community the opportunity to submit proposals for The Community Gallery and to curate professional exhibitions.
They are very proud of the Funk Zone Art Walk that supports artist studios, galleries, and businesses – an open community event. They provide free marketing, outreach, and promotional materials to over 29 different venues in the Funk Zone.
The Arts Fund has had many milestones and successes through the years. It's known that art strengthens communities so we all benefit from their projects. As past chair of the American Bankers Association Ken Fergeson says, "I have visited businesses in almost every city and town in my state. There is a visible difference in places with a vibrant arts community. Stores are staying open late, and restaurants are packed with diners. The cash registers are ringing." If you'd like to know more about the Arts Fund located at 205 C, Santa Barbara Street, call 805.965.7321 or check out www.artsfundsb.org.
You might also be interested in...