Double Dose of Psychedelics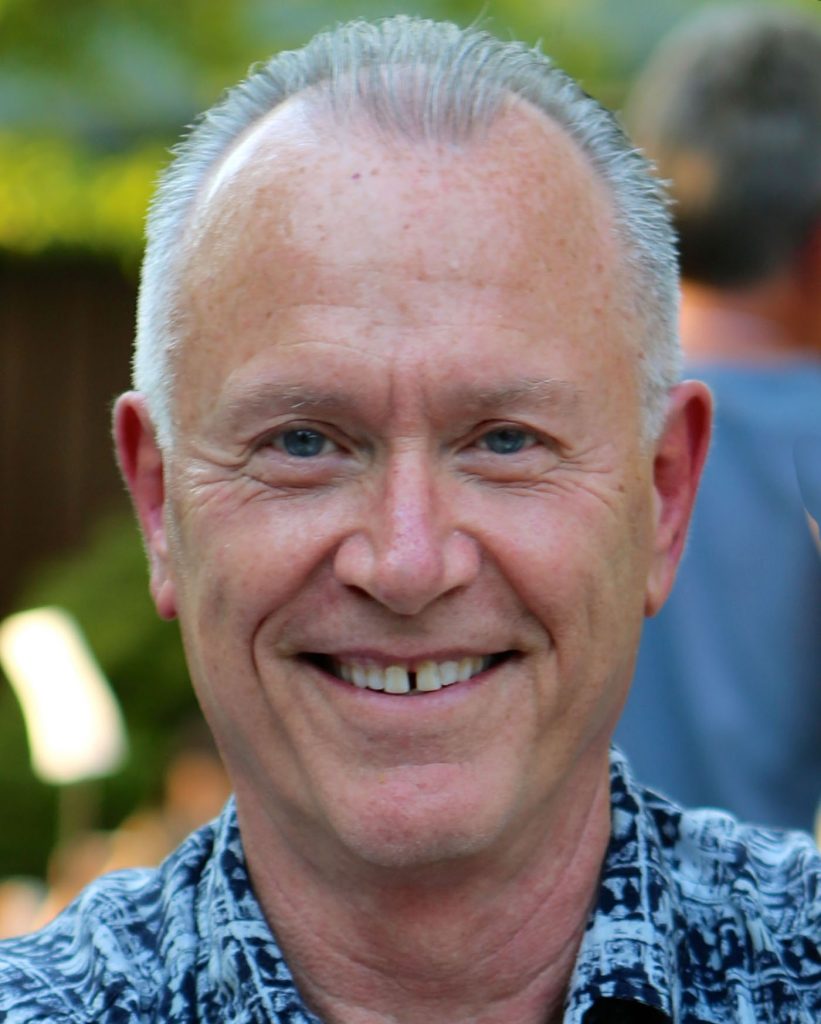 EntheoMedicine Santa Barbara, which has yet to celebrate its first birthday as a vast local information center and host for experts and prominent speakers in the area of plant medicine and the spiritual benefits of psychedelics, kicks off 2019 in a big way. The organization has not only booked two speakers for a regular event this Saturday night but one week later also launches its Psychedelic Clinical Facilitation 101 program, exclusively for licensed therapists, to provide them with a comprehensive overview of the current state of clinical therapeutic uses of psychedelics.
Author and Western Buddhist scholar Allan Badiner, who shares the stage this first Saturday night with Lorenzo Hagerty – host of the Psychedelic Salon podcast, who will share how he was able to build a worldwide psychedelic community by "getting out of the psychedelic closet" to discuss his personal journey – will talk about how psychedelics may profoundly enhance Buddhist practices. Badiner, editor of Zig Zag Zen: Buddhism and Psychedelics and author of Dharma Gaia: A Harvest in Buddhism and Ecology, discussed the concepts over the phone earlier this week.
Q. What is the connection between Buddhism and psychedelics?
A. In doing interviews and research, I discovered that nearly all of the well-known American-born Buddhist teachers had a previous experience with psychedelics that prepared them for taking on role of a Buddhist teacher and explaining the dharma. Indeed Jack Kornfield said he wouldn't have become a Buddhist teacher without those experiences. Going back further, the people who (first) talked about psychedelics also talked about Buddhism… It seems that after having adventures psychedelics, people wanted something more sustainable and easier to deal with, and many of them found themselves attracted to Buddhism…
What do (these pursuits) have in common? Just a few key things: they both have the philosophical position and interest in the primacy of mind, that it's the controlling force in our lives. The psychedelics offer experiences of the value that dharma puts on coming to terms with your own mortality, understanding impermanence, comprehending reality directly, and an appreciation for the tenuous borders between self and others.
Yet most Buddhist teachers advocate against taking any sort of mind-altering substances, right?
Quite a few prestigious writers and teachers have been clear about having a view of "mind-only Buddhism," not adding anything to the mix, and are vehemently opposed to the use of psychedelics. But there are those who embrace Buddhist teaching who still maintain at least an occasional interest in having psychedelic experiences. There's no clear line, and my understanding is there nothing specifically Buddhist dharma that directly prohibits it.
What about you? What are your practices?
I went the reverse route from most people. I was an absolute abstainer. I wasn't interested in alcohol and didn't even drink coffee. But an interview I did with Terrence McKenna convinced me when he called me an "armchair Buddha" and suggested that I had to swallow the dharma. This was after I spent a year in India, and went on a 10-day Buddhist retreat … [at the end of which] I felt a powerful transformation, a sense of being heart open and connected. I wanted to know what brought that on. I meditated, and studied, and studied the sutras, but I could not get that experience back, not even a taste… I was amazed when I took the psilocybin because I had a lot of the same feelings of connection and empathy, much stronger than I'd experienced. That opened to door. I gradually started trying different things, including ayahuasca, which was a very powerful, one-time thing.
Other than that, I'm still fairly conservative about psychedelics. My interest is really driven by the ecological crisis. Every day brings more dire news. My belief is that psychedelics have the potential to rehabilitate our sense of connection to the ecosystem and the earth, our feeling that we are part of it, not something separate. And that we will suffer the same fate that it does. So psychedelics have the potential to change minds in these desperate times.
You have done research in this area as well, I believe.
Yes. LSD inventor Albert Hoffman said, the year before he passed away at 102, "Alienation from nature and the loss of the experience of being part of the living creation is the causative reason for ecological devastation and climate change." But that changes in taking these substances. You have a profound sense of the presence of nature and feel more connected. It can make you fall in love with nature and energize a desire to be more protective. Stan Grof recently said that psychedelics are the last possible hope we have to avoid a mass suicide through ecological disaster.
Returning to Buddhism, or rather any spiritual path, are psychedelics an obstruction or valuable?
I only see helpfulness, no negativity. Studies have consistently shown that their use makes people more compassionate and empathetic, removing the barriers between self and others. It offers an experience that's visceral, not only philosophical, and that can help prepare your mind to grasp the Buddhist concept which can be quite difficult. But I'm not advocating that it's the key to understanding Buddhism. It doesn't work for everyone. It's very much about context and intent. And I don't think you need psychedelics to be effective as a Buddhist.
(EntheoMedicine's "Buddhism and Psychedelics – Complementary Paths to Free the Mind?" takes place at 6 pm Saturday, January 19, at Unity of Santa Barbara (227 East Arrellaga Street). Tickets are $30 in advance, $35 at the door. Visit www.entheomedicine.org.)
Buddhism Bonus: Messages from MLK
Members of the Santa Barbara BodhiPath Center will lead a special session from 7-9 pm on Monday, January 21, the day of the national holiday honoring the slain civil rights leader Dr. Martin Luther King Jr. "Lessons on Awakened Living from Dr. King" will start with a short meditation, followed by the playing of a recording of a speech given by Dr. King and a discussion on the spiritual lessons of the speech in consideration how they may apply in the lives of dharma practitioners. Admission is by donation at the door. Visit http://www.bodhipath.org/sb.
BodhiPath resident teacher Dawa Tarchin Phillips returns to the center on January 17 and 31 for the final two teaching sessions of his course "Hello Awakening! An introduction to Buddha's teachings and authentic spiritual practice in modern times." The 7-9 pm teachings alternate with discussions led by Sangha members on January 24 and February 7 to help integrate the foundation in understanding the meaning and aim of the path of awakening in modern times, geared particularly toward newcomers, even those who missed the first session.
Design Your Life Workshop
Robin Elander, a yoga instructor, director of Global Good Impact and, most prominently, Executive Director of the Summer Solstice Celebration, is combining her various skills to create a one-day event to kickstart your 2019. The four-hour life-planning workshop focuses on getting clear about priorities, specific about goals, and creating a realistic action plan to guide you toward a more successful future. The goal is to cultivate peace, joy, and fulfillment via employing ways to master juggling inevitable challenges while making a positive impact for the greater good.
An introductory yoga class starts things off (don't worry if you are not a practitioner, the one hour consists of flowing breath to slow movement yoga designed for people of all abilities) followed by meditation and guided visioning to open our minds and hearts to all that is possible. The workshop continues with guided journaling, discussion, and time to envision and plan out the next steps. Clear personal and professional boundaries, strategies to mitigate fear and overwhelm, and how to get past your own "stuff" are just a few examples of discussion topics.
Design Your Life costs $45 and takes place 2-6 pm Sunday, January 20, at Impact Hub Santa Barbara, 1221 Chapala Street. For more info email globalgoodimpact@gmail.com, call (805) 216-1223, or register at https://app.moonclerk.com/pay/15judb5sfmtr.
Pacifica Pursuits
Even if you have no intention or desire to attain a degree or engage in other studies at Pacifica Graduate Institute in the near future, it might still be well worth a visit on Saturday, January 19, when the school hosts one of its periodic Pacifica Experiences from 10 am to 4 pm at its Ladera Lane campus. The events are intended as an opportunity to be exposed to Pacifica's unique interdisciplinary graduate degree programs through faculty-led, program-specific information sessions and presentations, and includes talks with Pacifica students and alumni about their PGI experiences and what they are doing with their degrees. You'll also learn about admissions procedures and financial aid.
Pacifica Experience also provides a chance to explore the grounds of the institutes two lovely campuses on the mountain side of the freeway in Carpinteria/Summerland overlooking the ocean that gives the institute its name, and to visit and tour the Joseph Campbell Archives and Library, which houses many of the great mythology scholar's ("Hero with a Thousand Faces," "Myths to Live By," "The Hero's Journey") papers. Even better, the day now includes an extremely truncated short course version of Dream Tending, a program of tools and methods of how to access the power and potential alive in dreams, from Stephen Aizenstat, Ph.D., Pacifica's Chancellor and Founding President. The workshop delves into the healing potential of dreams, with specific approaches to support psychological and physical well-being. Who knows? Maybe even that brief exposure may help engage untapped creativity and deep intelligence that lies in the sleeping mind.
Those who decide to further their studies at Pacifica will have the $75 application fee waived. And if not, at least there's a continental breakfast and lunch included in the $75 fee. For details, call (805) 969-3626 ext: 305, email experience@pacifica.edu or visit www.pacifica.edu/admissions/admissions-events/pacifica-experience.
Woodman Memorial
Pacifica is also the site for this weekend's Marion Woodman Symposium and memorial in tribute to the Canadian mythic poet, author, analytical psychologist, and women's movement figure who wrote extensively about the dream theories of Carl Jung, and became a hero to women via her books Addiction to Perfection, The Pregnant Virgin, and Bone: Dying Into Life. Woodman, who died last July, will be honored through the Marion Woodman Symposium from 10 am to 9 pm on Saturday, January 19, on the PGI campus, a sacred ceremony to celebration through storytelling, movement, song, ritual, and remembrance put together by Pacifica's Alumni Association. The $100 fee includes lunch and dinner. A free memorial service, at 9:30 am on Sunday, will be followed by a light reception. Visit https://retreat.pacifica.edu/marion-woodman.
Spiritualist Soaring
It's a busy weekend over at the Spiritualist Church of the Comforter (1028 Garden Street), what with five full events surrounding the visit of Rosemary Calderalo, Certified Medium, Commissioned Spiritualist Healer, and National Spiritualist Teacher. Calderalo's visit starts with a Spiritualist Healing Workshop from 9:30 am to 12:30 pm on Friday, January 18, an all-levels, hands-on overview of Spiritual Healing, with explorations of your healing path and the path to healing, experiences of healers and sitters, how spiritual healing principles support us in our daily life. Trance As a Pathway: Mediumship and Psychic Development, which takes place 1:30 to 5 pm, lets participants learn the difference between psychic connection, dialogue with Spirit, and letting Spirits speak for themselves, and includes activities and exercises in intuition, mediumistic abilities, and awareness of trance states.
Mediumship and Inspirational Speaking, slated for 10 am to 1 pm on Saturday, January 19, offers a fun and interactive way to learn what happens when we invite Spirit to help bring philosophy and inspiration through us, taking what you already know about intuition and mediumship an additional step. Phobia alert: No public speaking experience necessary. From 7-9 pm, Rev. Calderalo will join both certified and student mediums in An Evening with Spirit to bring messages to some individual attendees. Finally, Rev. Calderalo will both serve as guest speaker, and bring messages from loved ones in spirit, at the Spiritualist Church of The Comforter's regular Sunday gathering from 11 am to 12:30 pm. Fees range from free to a suggested $50 donation for each event. Visit https://scotc.org or www.meetup.com/Spirit-Driven for details.
You might also be interested in...