Tab & Tony
The film about the late Montecito actor Tab Hunter's tumultuous relationship with Psycho star Anthony Perkins in 1950s Hollywood is nearly ready for blastoff!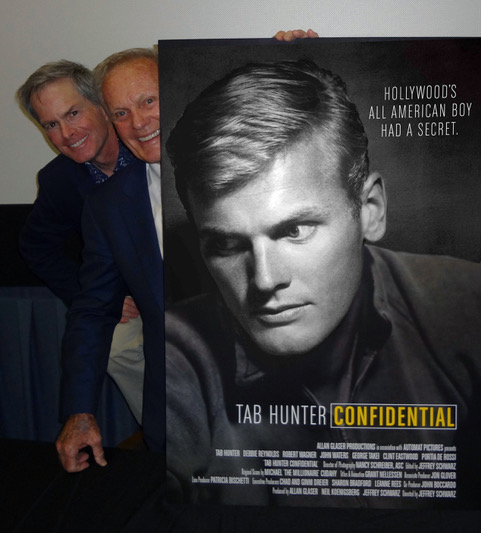 Allan Glaser, Tab's companion for 35 years, who is producing the Paramount project Tab & Tony with J.J. Abrams and Zachary Quinto, tells me exclusively Brit Wash Westmoreland, 53, who directed Julianne Moore to an Oscar for her performance in the 2014 film Still Alice and two years later helmed Colette with Keira Knightley, has been signed up to head the film, which is expected to start shooting this summer.
Tony Award winning screenwriter Doug Wright, who won a Pulitzer Prize for Drama in 2004 for his play I Am My Own Wife, has written "a brilliant script," says Allan.
Official casting has not begun, but names being considered include Andrew Garfield and Ezra Miller to play Perkins, who died in Los Angeles in 1992 aged 60 after doing three sequels to Psycho in 1983, 1986 and 1990, and also having relationships with the dancer Rudolf Nureyev, composer Stephen Sondheim and an old acquaintance from Andy Warhol days, artist Christopher Makos.
The role of Tab, who died in July, 2018, at the age of 86, is proving more difficult.
"It may be an unknown, much like Tab was in his movie debut with Linda Darnell in Island of Desire in 1952," adds Allan, who is also in the movie.
"I'll be casting that role!" he assures me.
You might also be interested in...