Ringing in the New Year
As usual, tout le monde was at the New Year's Day lunch thrown by affable gardening guru George Schoellkopf and international artist Gerald Incandela at their stunning Summerland aerie.
The dynamic duo, who fly between their estates here and Washington, Connecticut, kicked off 2019 in splendiferous style with free flowing Bordeaux and Moet champagne, beef brisket that took three days to prepare in the baronial kitchen, and traditional English trifle, tiramisu, and persimmon pudding.
It was quite the turnout with Allan Glaser, Larry Feinberg and Starr Siegele, Chapin and Cynthia Nolen, Robyn Geddes, Cat Pollon, Mary Dorra, Beverley Jackson, Degen Pener, Trish Reynales, Sharon Bradford, Glen Jordan, Barbara Woods, Marie Carty, Judy Little, Gwen Stauffer, Allan Brostram, and Dan Buffano.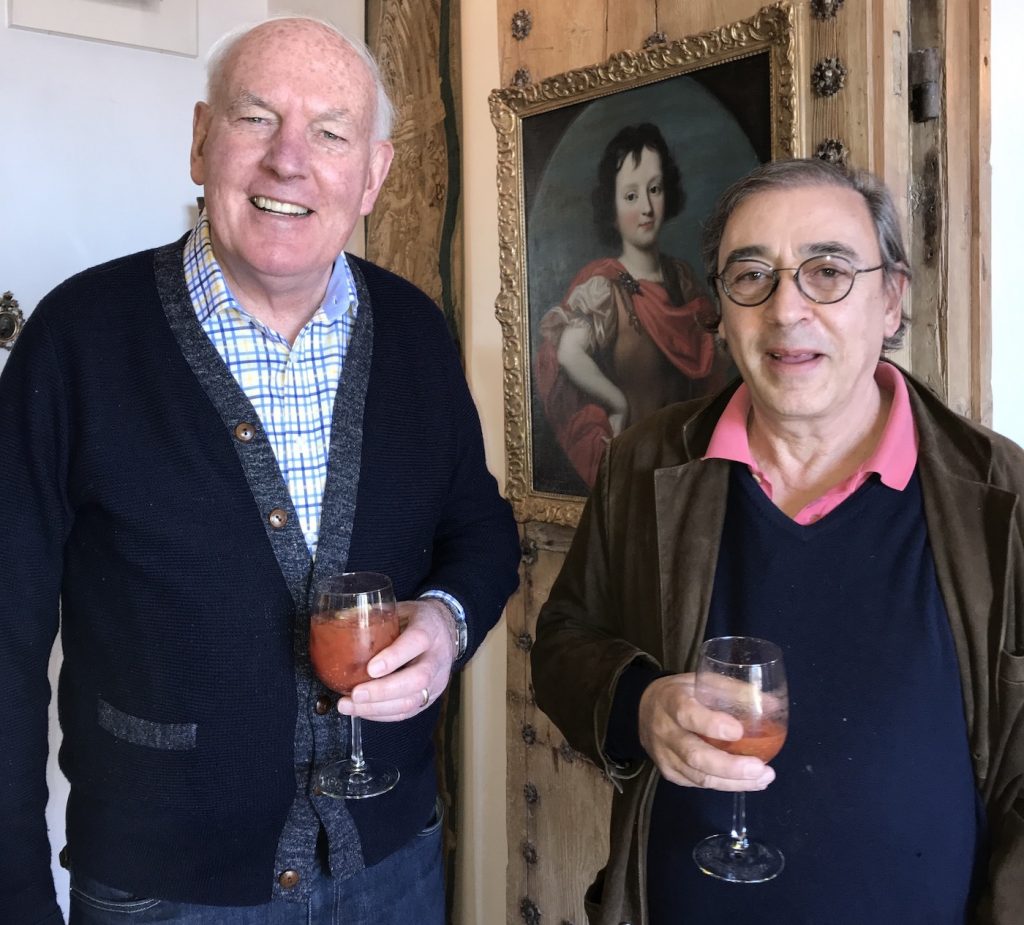 Always a cracking start to the New Year.
Law & Order: Special Divorce Unit
Montecito mega TV producer Dick Wolf, 72, has split from his third wife, actress Noelle Lippman, 48, after 12 years of marriage.
The man who created the Law & Order franchise and all its lucrative spinoffs filed for legal separation last month, according to TMZ.
The tony twosome, who live next door to actress Drew Barrymore's former home, have two children together.
Wolf reportedly makes a hefty $10 to $15 million a month from his TV shows, which now include his Chicago franchises, including Chicago Med and Chicago Fire.
Wolf's attorney, Joe Kibre, told TMZ: "The lawyers for the parties are in the process of negotiations."
He was married to Christine Marburg from 1983 to 2005. Before that he was married to Susan Scranton from 1970 to 1983.
You might also be interested in...