Bella Vista Bash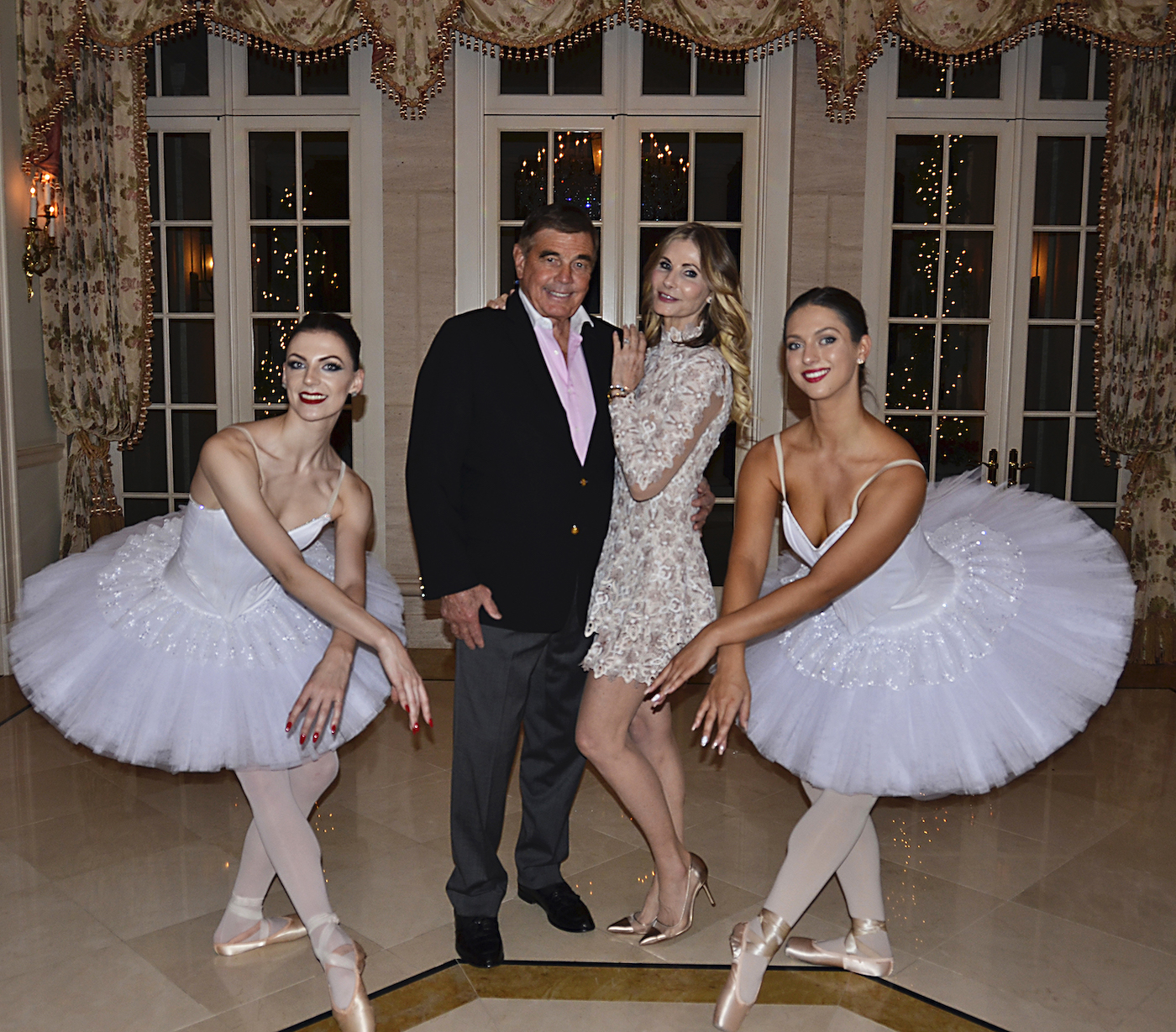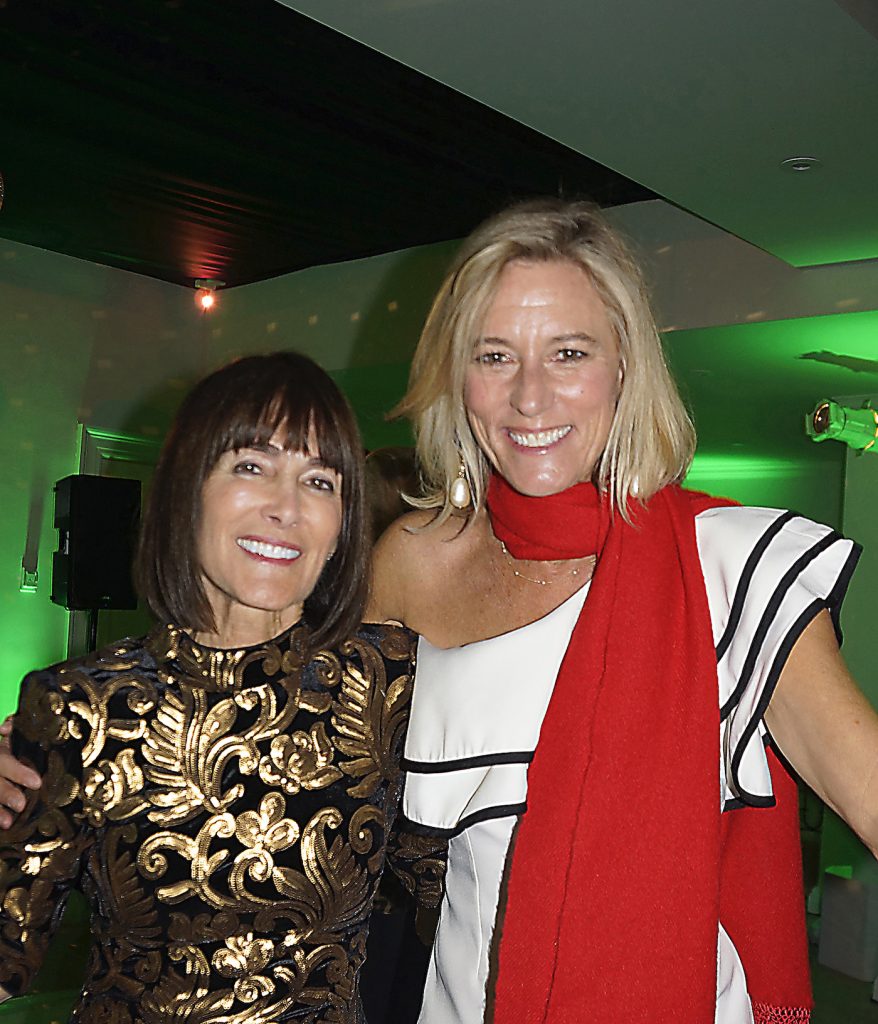 Social gridlock reigned when tony twosome, Pat and Ursula Nesbitt, threw a heaving holiday bash at Bella Vista, their sprawling Summerland polo ranch.
More than 150 guests were welcomed to the bustling beano, catered by the Biltmore, by ballerinas from the Luminario company in Los Angeles, while the Lois Mahalia Choir entertained with gospel and holiday favorites.
After dinner Ursula, dressed in a slinky red and white outfit for the occasion, performed a sizzling musical arrangement, with four male dancers from Asher Entertainment, much to the delight of guests, who included Jeff and Hollye Jacobs, Chris Lancashire and Catherine Gee, Randy and Roxy Solakian, Anne Towbes, Richard and Annette Caleel, sheriff Bill Brown, Wayne Siemens, Diana Starr Langley, Das Williams, Bilo Zarif, Shaun and Carla Tomson, Beverley Jackson, King Straus, and Beverlye Hyman Fead.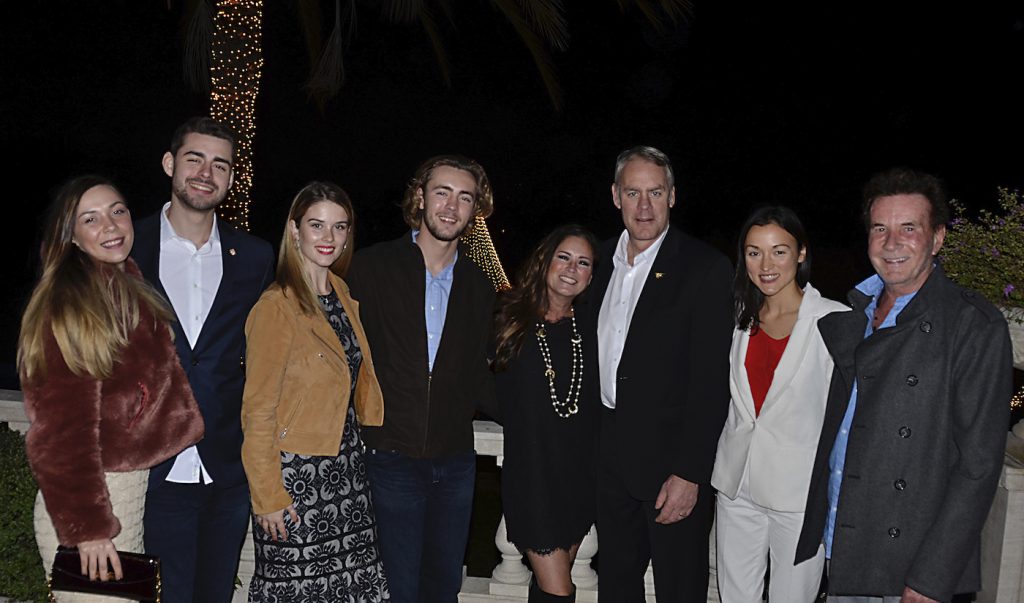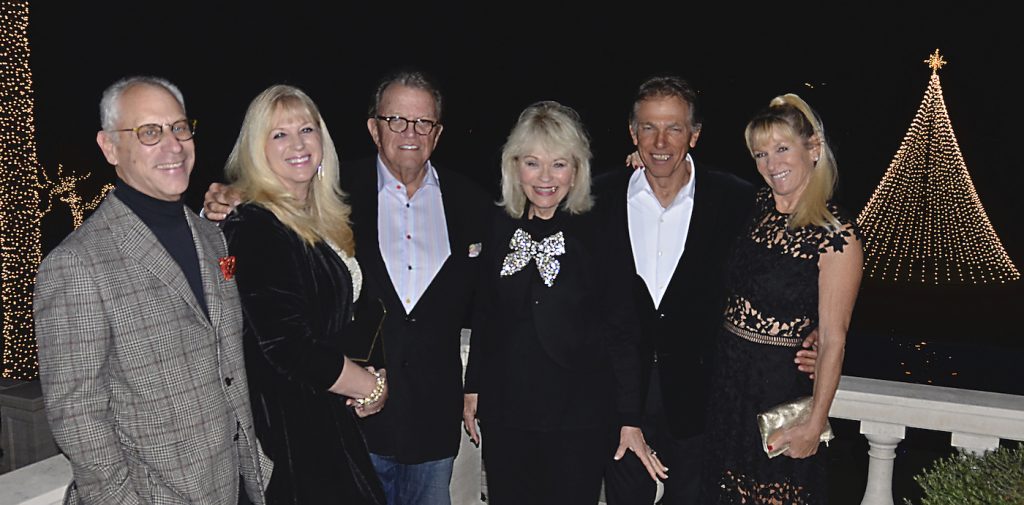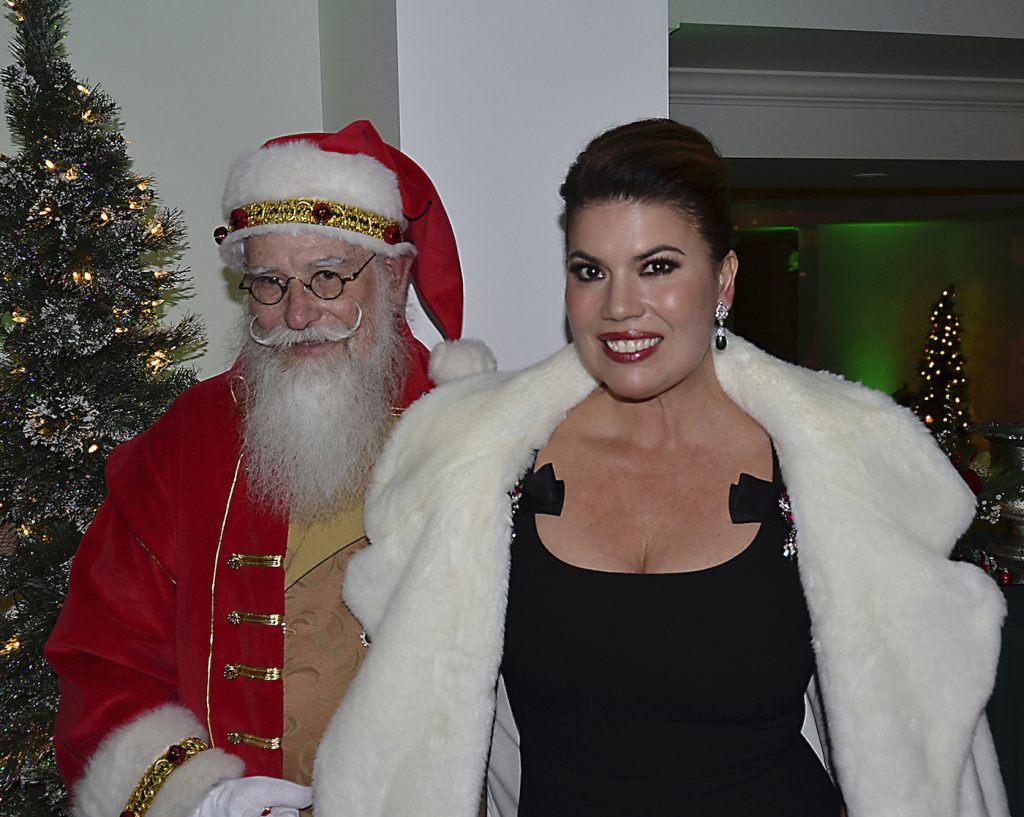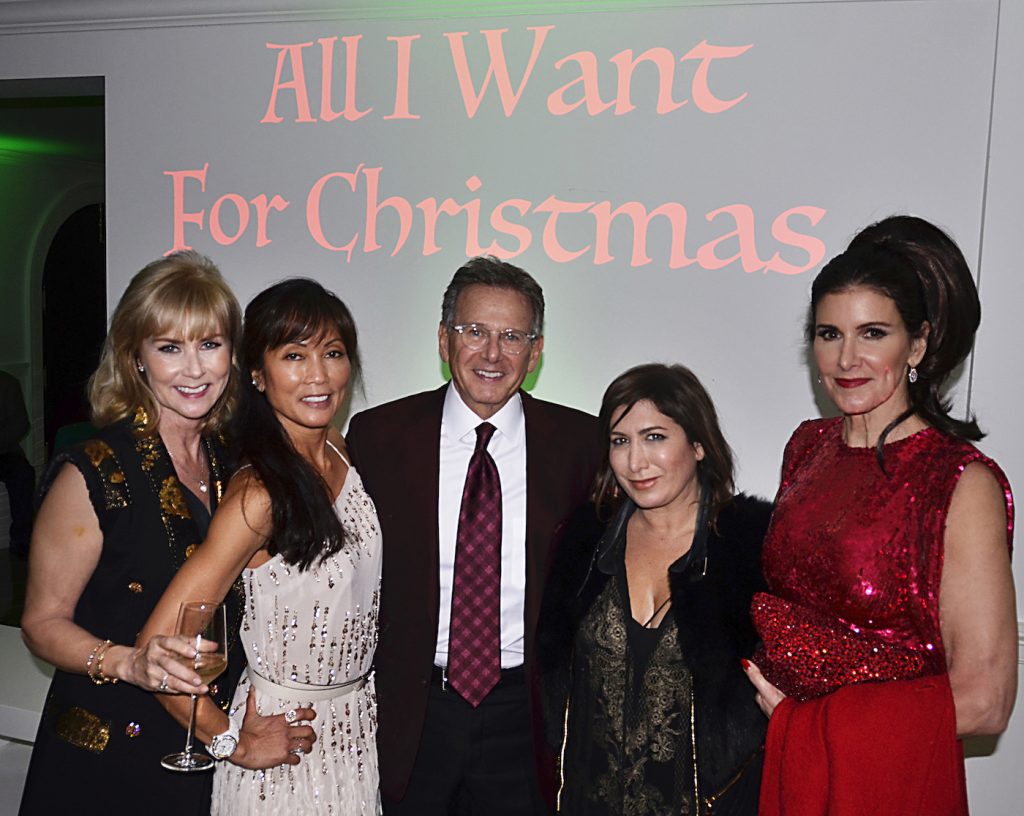 Family Affair
Montecito actress Gwyneth Paltrow famously "uncoupled" from rocker husband Chris Martin, 41, in 2014 after 11 years of marriage, but they have remained amicable ever since.
So much so that the 46-year-old Oscar winner and her ex spent Christmas and New Year on a very modern family holiday with their respective partners, TV producer Brad Falchuk, 47, and actress Dakota Johnson, 29, daughter of Montecito actor Don Johnson, in the Maldives in the Indian Ocean, according to the New York Post.
Movin' On Up
Carlos Lopes, who has been managing director of the Hotel Californian since its opening in September, 2017, and also worked at the luxury 121-room hostelry, owned by Michael Rosenfeld, for a year preparing for its launch, is moving on.
Carlos, who formerly worked as managing director of the oh-so tony Hotel Bel Air in Los Angeles and was also an executive for the Four Seasons, Rosewood, and Rock Resorts, is keeping his next destination a secret, but my mole with the martini tells me he is Caribbean-bound.
"In the time I have been at the Hotel Californian we have received a Conde Nast Traveler 2018 Readers Choice Award, as well as appearing in Travel and Leisure's World's Best New Hotels 2018 Hit List," he says proudly.
Warren Nocon, general manager, who formerly worked in Palm Springs and L.A., will now be overseeing the day-to-day operations of the hotel, just a tiara's toss from Stearns Wharf and the Funk Zone.
Dinner at Last
French pastry wizard Renaud Gonthier's new outlet on Coast Village Road is expanding its culinary repertoire.
The bustling bistro has started serving dinner in addition to breakfast and lunch.
"For more than a decade customers have asked 'Will you serve dinner?' Now the wait is finally over," says Renaud, who opened his first outlet in Ladero Plaza 11 years ago and now has seven locations, including three independent bistros and four in Gelsons markets.
Dinner will consist of two- or three-course prix fixe menus designed by executive chef Owen Hanavan, who formerly worked at the Bottlest Bistro in Buellton and Barbareno locally.
The menu will feature traditional French bistro fare such as escargot, bouillabaisse, and Burgundy-style poached eggs served in Cocotte.
Small bites will also be available, with dinner being served 6 to 9 pm daily.
Crocodile Controversy 
Former Montecito actor Paul "Crocodile Dundee" Hogan is back on the weed, tobacco that is.
The 78-year-old, who is currently filming The Very Excellent Mr. Dundee in Melbourne, Australia, says he regrets starring in advertisements for Winfield cigarettes in a wildly successful advertising campaign in the 1970s.
But he was spotted on the set of his new movie puffing away on cigarettes during a short break from filming.
The sighting comes after Hogan asked his fellow countrymen to donate to cancer research earlier this year with Let's Cure Cancer, Australia.
Gift Giving Goof
Montecito actor Rob Lowe bought his stepmother a pair of "edible panties" when he was just eight.
Rob, 54, had no idea the sugary underwear was a risqué choice of gift and admits he has been "extra careful" with his festive shopping ever since.
The former West Wing star, who has been in the U.K. filming new TV drama Wild Bill, told London TV talk show host Jonathan Ross: "My father had remarried. It was the first moment as a kid where you actually go out and you're going to buy like an adult, you're going to buy Christmas presents.
"I bought what I thought was great. They were edible panties. As an eight-year-old, I'm thinking: 'These are amazing. You can eat them and they're strawberry. She is going to love them!'"
I Do, Again
Santa Barbara reality TV twosome Spencer Pratt and Heidi Montag renewed their wedding vows in our Eden by the Beach to coincide with their tenth anniversary.
The ceremony was filmed for the TV series The Hills reboot in front of co-stars Adrian Partrige and Mischa Barton.
Rest in Peace
On a personal note, I mark the passing of legendary Montecito songwriter Norman Gimbel at the age of 91.
Norman, known for writing "The Girl From Ipanema," the world's second most popular song after the Beatles' "Yesterday," won an Oscar for "It Goes Like It Goes" from the 1980 film Norma Rae, also wrote the Roberta Flack hit "Killing Me Softly," winning a second Grammy for Song of the Year.
He also wrote the lyrics for the Broadway musicals Whoop-Up in 1958 and The Conquering Hero in 1961, and was inducted into the Songwriters Hall of Fame in 1984.
Norman, who also received four Golden Globe nominations and was also Emmy nominated, worked with many music legends including local composer Elmer Bernstein, Quincy Jones, and Maurice Jarre.
He also wrote the lyrics for many TV shows, including Happy Days, Laverne & Shirley, Lifestyles of the Rich and Famous, and Wonder Woman.
Over his career, his songs appeared in more than 90 films.
Sightings: Top Gun actor Anthony Edwards noshing at Olio e Limone… Rocker Kenny Loggins at Opal… Actor Christopher Lloyd checking out Pierre Lafond
You might also be interested in...