Gimme Shelter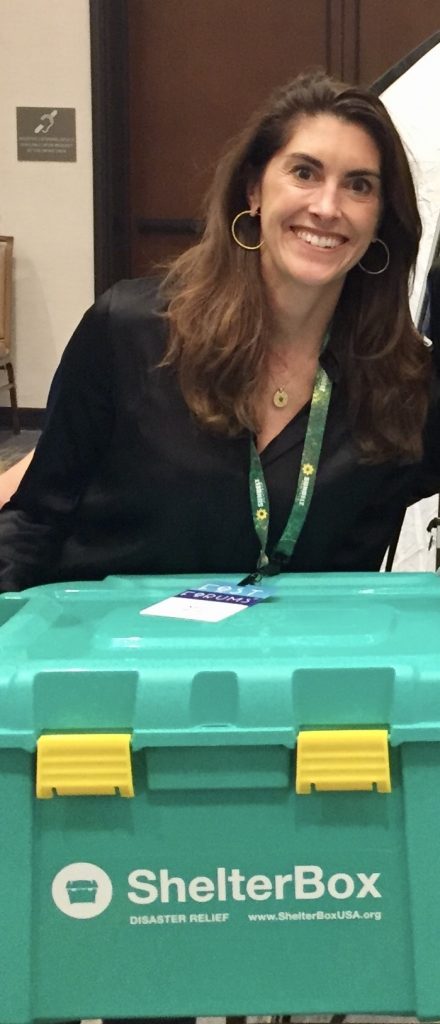 Santa Barbara charity ShelterBox USA celebrated the New Year with an anonymous $1.5 million donation.
The hefty gift, from a California supporter, comes at a particularly auspicious time with disaster and conflict forcibly displacing a record 88 million people from their homes globally, says the nonprofit's president Kerri Murray.
"There is an urgent need for ShelterBox as we work to provide emergency shelter and essential household supplies to families that have lost everything in crisis situations."
ShelterBox provides humanitarian aid in the form of family-sized tents and essential tools to begin repairing and rebuilding homes. Additionally, the 20-year-old Nobel Peace Prize-nominated organization's kits and boxes contain items that help transform a shelter into a home, like cooking sets, solar lights, blankets, water filtration, and mosquito nets.
Rich & Famous
The world's richest people got even wealthier last year, gaining $1.2 trillion between them, which amounts to a 25 per cent increase.
The richest 500 people in the world now have a combined wealth of $5.9 trillion, according to Bloomberg's Billionaires Index.
Amazon tycoon Jeff Bezos tops the list as the richest man on the planet with $118 billion, with Microsoft magnate Bill Gates valued at $113 billion, an increase of $23.1 billion, and Facebook founder Mark Zuckerberg valued at $79.4 billion, an increase of $27.4 billion.
Oracle founder Larry Ellison, who has a number of homes in our Eden by the Beach, is ranked 14 with $59.3 billion, while Google honcho Eric Schmidt, who bought TV talk show host Ellen DeGeneres's Montecito estate, is ranked at 89 with $15.6 billion.
Star Wars mogul George Lucas, who has a beach house in Carpinteria, is at 207 with $8.24 billion, with Dallas Cowboys owner, Jerry Jones, a frequent visitor to our rarefied enclave when his NFL team is training in Oxnard, ranked 315 with $6.13 billion.
You might also be interested in...