Enchanting El Encanto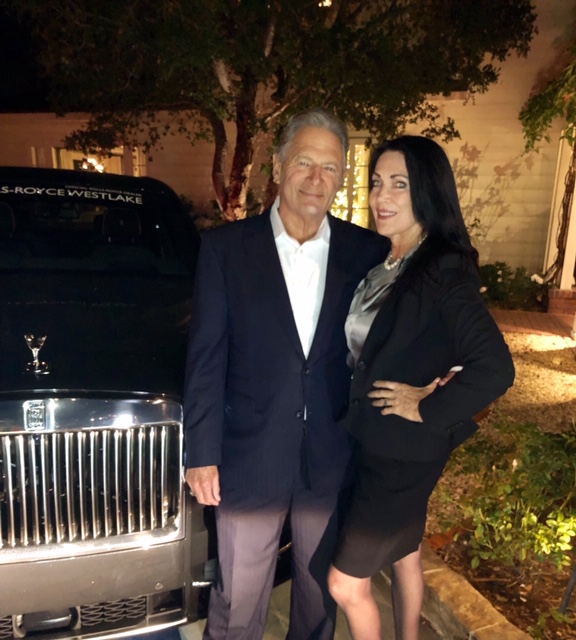 Belmond El Encanto, the hotel aerie on the Riviera, hosted a polo party with Texan promotional dynamo Charles Ward and yours truly, which also welcomed the tony hostelry's new manager, Colleen Huther, and sales executive Rob Roche, who has moved to our Eden by the Beach from the Peninsula in Beverly Hills.
A model of the new $375,000 Rolls Royce Cullinan SUV from Westlake O'Gara Coach graced the hotel's entrance, as the 120 guests filed in.
Among them were Barry and Jelinda DeVorzon, Bill and Sandi Nicholson, Chris and Mindy Denson, David Sigman, Scott Campbell and Tara Gray, Justin and Mindy Mahy, Kerri Ramgren, Morten and Lisa Wengler, and Marc Fialip.
In other Belmond news, Bernard Arnault's LVMH Moet Hennessy Louis Vuitton, the world's leading luxury group, is acquiring the hotel company – which has 46 hotel, restaurant, trains and river cruise operations in 24 countries, including the Hotel Cipriani in Venice and the Copacabana Palace in Rio – for $2.6 billion.
Party on Candy Cane Lane
Tree's company, 160 guests are a crowd!
After canceling her annual Yuletide fête last year because of the Thomas Fire, Montecito uber philanthropist Leslie Ridley-Tree was back with a bang as she hosted a boffo bash at her magnificently decorated home, complete with roaring log fire, for a heavenly host of names quaffing the champagne and wine, while feasting on food from culinary whiz Michael Hutchings.
Among them Bob and Val Montgomery, Bob and Marlene Veloz, former mayor Helene Schneider, Hiroko Benko, Barry and Jelinda DeVorzon, Corinna Gordon, George Leis, Jeff and Hollye Jacobs, Brooks and Kate Firestone, David Lacy, Milt and Arlene Larsen, Chris Toomey, Mary Collier, Merryl Brown, Ray Winn and Peter Kavoian, George Schoellkopf, Mary Dorra, and Alan Parsons.
You might also be interested in...