Veterans Day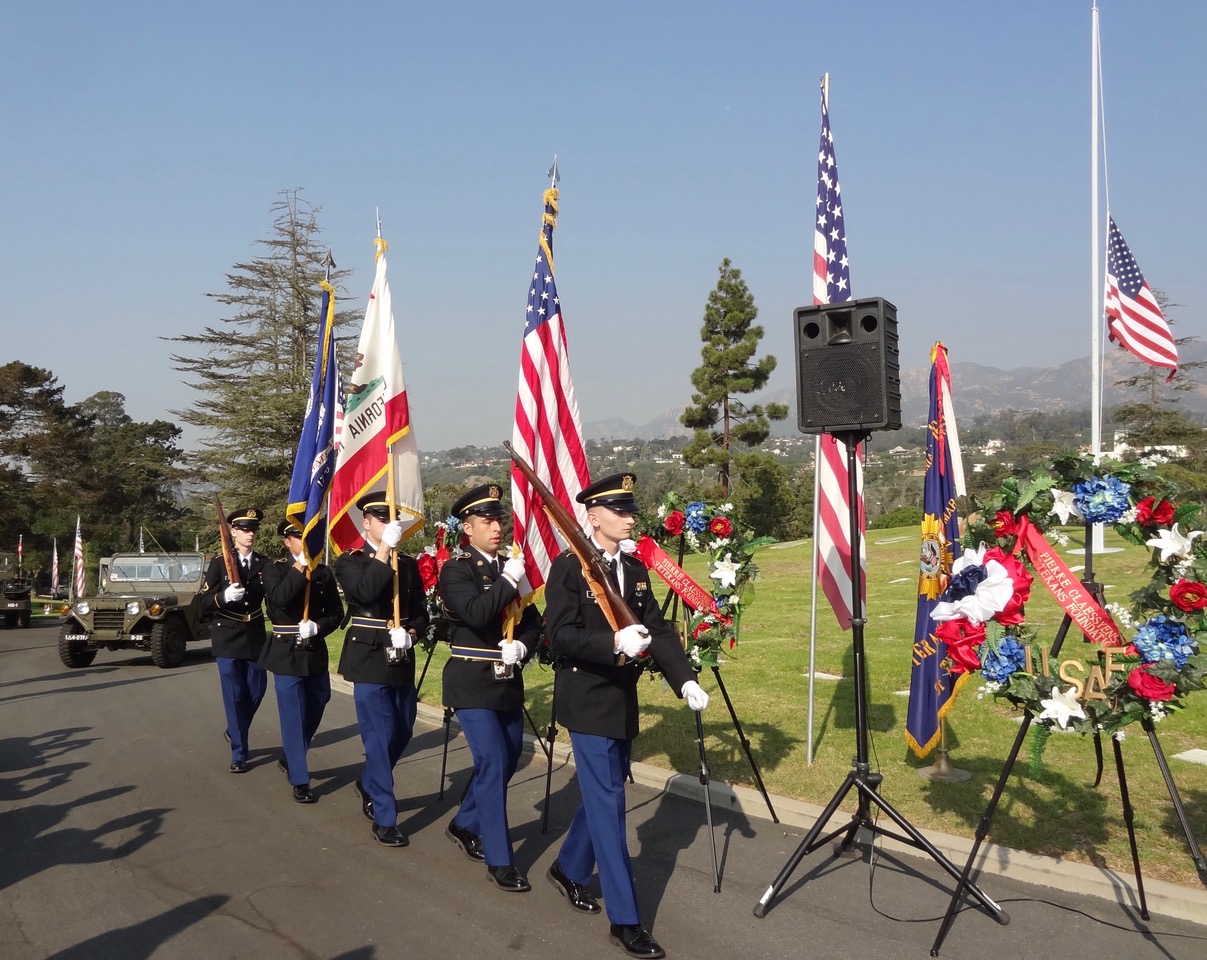 If you like to honor all who served in the military, the place to go on Veterans Day is the Santa Barbara Cemetery just off of Channel Drive. This year was especially poignant because it marked the end of WWI one hundred years ago. The ceremony is put on by the Pierre Claeyssens Veterans Foundation, founded by Lt John Blankenship, USN (Fmr) and his wife, Hazel.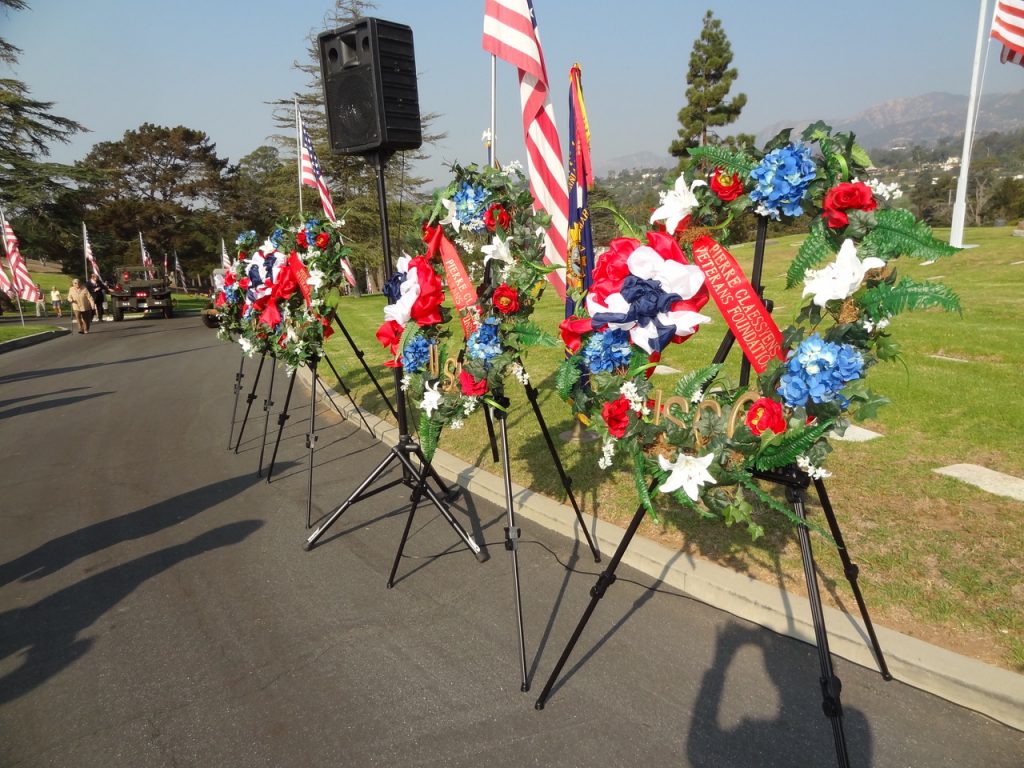 Bill Boetticher is always there with his bagpipes followed by the presenting of the Colors by the UCSB Reserve Officer Training Corps Color Guard, Surfrider Battalion. David Gonzales sings the National Anthem. There's an invocation. One of the most stirring parts is the Tribute to the Armed Forces sung by the Santa Barbara Choral Society one hundred members strong led by JoAnne Wasserman.
The large choir sings each of the services' song: Army, Marines, Navy, Air Force, Coast Guard, and for the first time the "forgotten service" the Merchant Marine song "Heave Ho!" A member of each branch salutes their wreath.
This year the keynote speakers were COL Michele Haberlach, USA (Ret) and Lt. John Blankenship. The COL advised, "Never trust the airlines if you're going to speak." She had to appear in civilian clothes because the airline lost her luggage. John reminded us that in the four years of WWI there were 20 million dead and one million more maimed. In WWII there were 65 million killed. As they say, "Freedom is not free."
The Choral Society thrilled us with "America the Beautiful" and Howard Hudson and Bob Burtness played "Taps." Pierre Claeyssens never wanted any veteran to be forgotten. They were well remembered this day.
You might also be interested in...