In Passing: Mary Martinique Long-Blinderman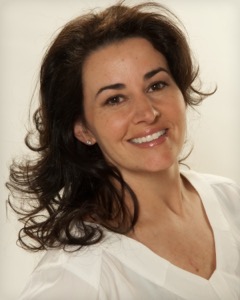 With profound sadness over the loss of such a bright light, please know that Mary has passed. She spent her last days at Serenity House in Santa Barbara, surrounded by friends and family and enough love to support Mary's boundless spirit.
Mary was born in San Diego in 1973. She was raised by her Grandmother, Mary, and the woman Mary called "Mom," Margaret O'Shaughnessy, in Bloomington, Minnesota. Attending Jefferson High School, Mary made many friendships that lasted her entire life. She then attended University of St. Thomas, where she studied social work.
Mary's professional life combined public service and media research sales. She was passionate about both. She was always involved in public service.
Family was the most important part of Mary's life. Her children, Jack Padraic, Bridget, and Elliott, gave her immense joy. She raised them to reflect her spirit of joy, travel, and fierce loyalty.
Mary is survived by her husband, Jonathan; her three children, Jack Padraic, Bridget, and Elliott; and her mother, Peg. She loved every one of her family with a completeness and generosity that is not easily matched.
Services for Mary will be held at Mt. Carmel Church in Montecito, CA, at 10 am on Thursday, December 13, 2018 (services arranged by McDermott-Crockett Mortuary). There will also be a memorial in Minnesota in January on a date to be determined.
In lieu of flowers, please support the PACER Center. Online donations can be made at https://www.pacer.org/help/donate.asp.
You might also be interested in...