Holiday Magic in Upper Village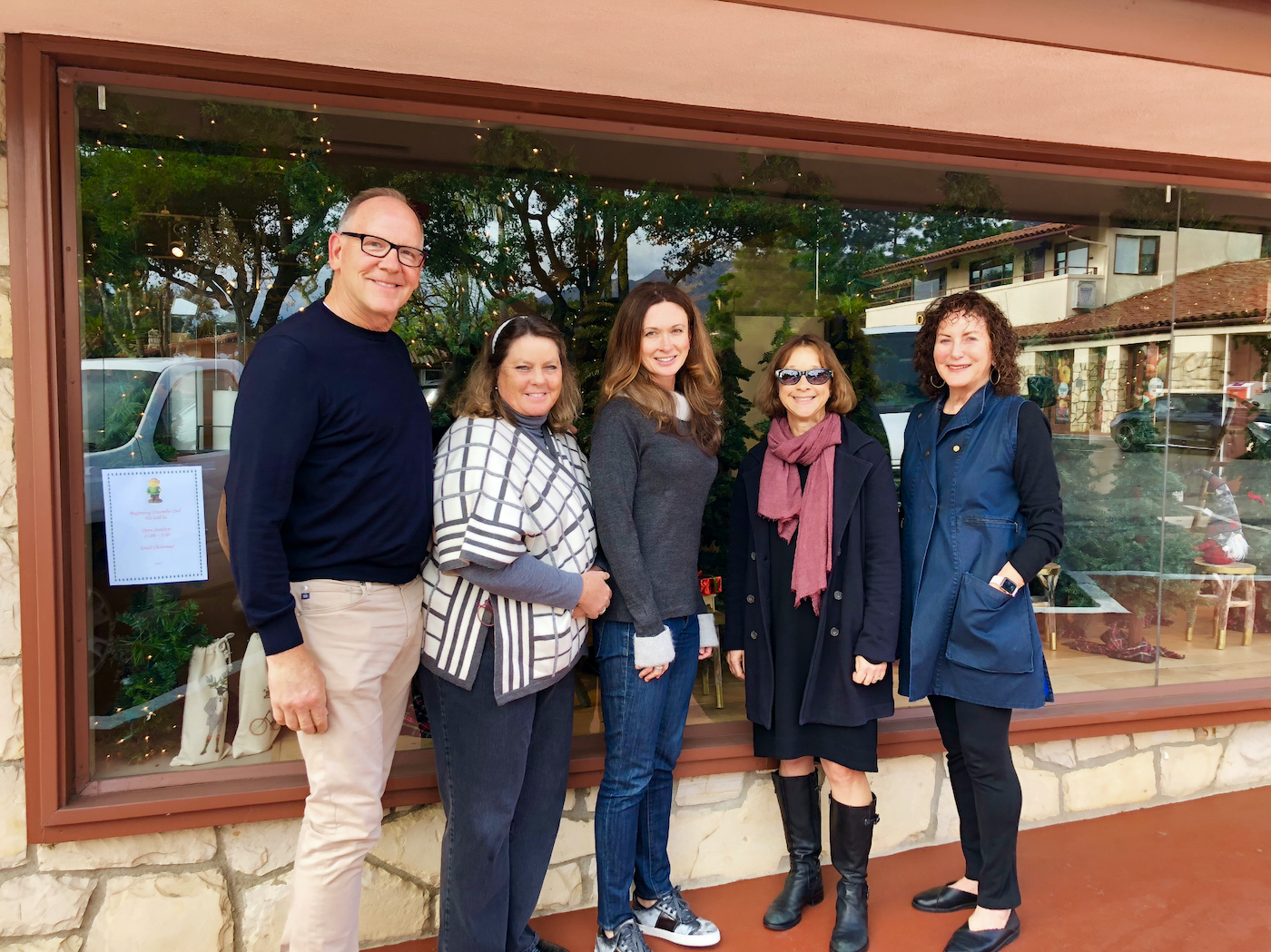 The Montecito Association is hosting a new event this Saturday, December 15: Holiday Magic in Montecito Village. The first annual event will offer family friendly fun and activities, with upper village merchants offering special treats and shopping incentives.
"We're excited that we can bring some holiday cheer to our community, and encourage everyone to come out and experience some magic in our Montecito Village," said Montecito Association Outreach Chair Megan Orloff, who helped plan the event with committee members Sandy Stahl, Robert Kemp, Laura Bridley, Kathi King, Houghton Hyatt, Jean von Wittenberg, and MA executive director Sharon Byrne.
The idea for the event came to fruition following the January mudslide, when shop owners in the upper village were evacuated for several weeks when the area became a disaster exclusion zone. "It became obvious that many of these business owners didn't know each other well and we needed to unite," said Stahl, whose office is next to the post office. Stahl organized the merchants via a newly formed group called the Montecito Village Merchants Organization. "The event is really an opportunity to celebrate these retailers, many of whom have been here for decades," she said.
Three different venues will be hosting a multitude of activities designed for kids, bringing a warm and welcoming festive air to the upper village. At the village green, Montecito Village Grocery will be handing out samples to taste. Montecito Firemen will be handing out candy canes. Dana Newquist will be there with his antique fire engine, and Santa will take up residence in Sotheby's. The Santa Barbara Revels will sing a short concert to entertain shoppers and visitors, and there will be face painting for the children.
Across the street, Patrick Braid of the Village Cheese & Wine shop will be hosting live band Soul Rescue, whose drummer is the son of The Doors' co-founder Ray Manzarek. Braid will be handing out treats from his new Montecito-branded lines of coffee, olive oil, wines, and more. Northern Trust will be offering pizza samples baked by Via Vai, and "The Grinch" will be locked up in the Sheriff's 1912 Paddy Wagon, with children able to get a glimpse of him.
At Montecito Coffee Shop, there will be crafts for kids, including cookie decorating, while they get to sip owner Debbie Ousey's hot chocolate. Behind the Pharmacy, San Ysidro Ranch will put out tasty treats and carolers will be singing. Attendees can create an ornament at Jenni Kayne, and enjoy more holiday treats in their shop. In front of Pierre LaFond, visitors can enjoy the Light-Up-A-Life memorial tree put up by Hospice of Santa Barbara. "The idea is to create our own type of 'Christmas market' as they do in many areas of Europe," said Byrne. "A place where everyone can gather and enjoy themselves."
Merchants will stay open late and have specials to entice patrons to visit their shops: Oliver & Espig Gallery will be offering a Christmas Cash Coupon; Gazebo Gardens is offering 20% off everything; Stationery Collection is offering 20% discounts on holiday merchandise; Skin Essentials is selling $250 gift certificates for $150; Santa Barbara Travel is offering $200 shipboard credit for a cruise booked between now and January 31; Lilibeth Salon is offering a color makeover package just for Montecito residents; Glamour House is offering a free pair of children's cozy holiday socks with purchase over $50; Tecolote is offering holiday cards and calendars for 50% off; Blake Ashley Design is offering 25% off retail merchandise; Clare Swan is offering discounts on luggage; Carty & Carty and Michael Haskell Antiques will have 15% off all items, except sale items; Imagine is offering a free ornament with $50 purchase; Village Service Station is offering coupons for $10 off smog checks; Giuliana is giving 30% off entire fall collection; William Laman is offering 10% off all purchases.
Parking is available in the upper village, as well as behind the library, under Northern Trust, and in the El Montecito Presbyterian Church lot. The event is from 3 pm to 6 pm on December 15.
You might also be interested in...