Gwyn Lurie Passing the Gavel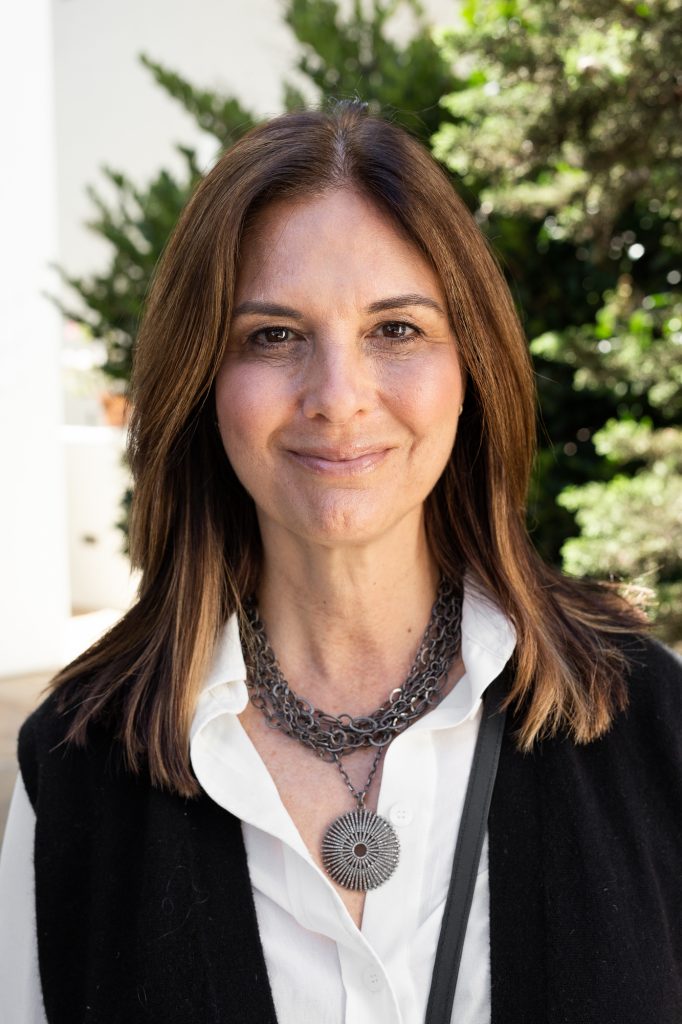 After eight years of service, Montecito Union School Board president Gwyn Lurie opened her final board meeting on Tuesday, December 11. "It's been a privilege to serve this school and this community, but now it's time to let other capable people lead," Lurie told us during an interview last week. 
Lurie joined the school board in the 2010/11 school year, during a time of transition for the District after MUS Principal Kris Bergstrom was abruptly released from her duties by the Board, causing great turmoil in an otherwise tranquil community. "I stepped into a situation where the community was divided, there was a lack of trust, and emotions were running high," Lurie recalled, adding that superintendent Tammy Murphy was newly hired at the time. "Tammy walked into a very difficult moment for our community," Lurie said. "But she did a lot of great work in her time here and it certainly was not always easy."
"MUS was the key draw for my family relocating to Montecito. Then all of a sudden this stalwart (MUS) was mired in controversy. I almost felt like I had to run for the School Board." Lurie continues, "Today, new MUS parents mostly only know Montecito Union as a smoothly operating pillar of the community and I am pleased the rancor from that turbulent time is well on its way to becoming a distant memory."
Lurie has an unusually long history in governance and public service that traces back to junior high school (Student Body President), high school (Student Body President), and UCLA (Student Body President). She has also spent a lifetime advocating for children, as a board member of The Alliance for Children's Rights, and heading up the Child Welfare Safety Net Task Force commissioned by the Santa Barbara County Board of Supervisors.
Lurie hails from a family that cherishes public education: her sister was President of the Los Angeles County Board of Education and her brother currently serves as the Director of Special Education Services for the Bayshore School District in Northern California. Gwyn said she proudly considers herself a "total product of public education, so I have a strong appreciation for how well things can work when a public academic institution is functioning smoothly and all the stakeholders are feeling heard."
Some digging reveals that Lurie did graduate work at Oxford University, not normally thought of as "public" in the American sense, however, Gwyn is quick to point out she attended Oxford on a Newton-Tatum Scholarship she won while at UCLA. Lurie says her time on the MUS School Board – which coincided with her two daughters' tenure on the campus – was filled with several gratifying accomplishments, including helping to restore an environment on the board that fostered open dialogue. "The school community and the community at large needs to trust that a public board like ours has only the best intentions," she said. "Trust is the most important key to a resilient community, and I think we've rebuilt that bit by bit over the course of my tenure, hopefully even surpassing where things were, say, ten years ago when I was lured here myself."
Among the achievements of which Gwyn is most proud is the recruitment of the current District Superintendent, Anthony Ranii. "Gwyn spent many sleepless nights over the selection of the superintendent because her standards are high and she cared deeply, as we all did, that this amazing district would be placed into the hands of the most capable leader," says Kate Murphy, who will be replacing Lurie as the next Board President. "Gwyn was passionate and committed and relentless and would not settle for anything less than a perfect fit. The remarkable thing about Gwyn's tenacity is she personally convinced Mr. Ranii, who was happily serving his eighth year as the Superintendent for the Hillsborough School District, to interview for the job. She had a strong instinct that he was the right choice."
The effort the MUS Board put into the superintendent search paid off quickly. Mr. Ranii began his tenure at the beginning of the 2017/18 school year, just months before the 1/9 debris flow, and Lurie could not be more grateful that it was Ranii who was at the helm when Montecito went through its most catastrophic event in history. "Under Anthony Ranii's leadership, MUS took on an important position as a critical hub of information and connectivity during and after that catastrophic event," says Lurie, "So if I, in any way, contributed to Mr. Ranii emerging as a leader during that time, I am absolutely thrilled."
Beyond disaster management, Gwyn credits Mr. Ranii for further unifying the school community, as well as building bridges with the District's constituents following the January catastrophe. "I'm most proud of Anthony's hiring, because I think his tenure will have a lasting effect on the District. I couldn't feel more confident about leaving MUS in the very capable hands of Superintendent Ranii and MUS's very capable Board of Trustees," she said.
Lurie leaves MUS but not public service. She is co-chair of the Santa Barbara chapter of Human Rights Watch and one of three founding members of The Partnership For Resilient Communities, the private-public partnership augmenting County infrastructure and developing mitigations to make Montecito more organically and structurally resilient.
"Montecito is a special place, and Montecito Union one of its crown jewels, with incredible administrators, teachers, and families," Lurie said. "I feel proud that the Board created an environment where people could come to us and feel free to speak their truth." The vacancy left by Lurie will be filled by Susannah Osley, who will join board members Chad Chase, Kate Murphy, Peter van Duinwyk, and Marilyn Bachman. Lurie says she'll remain involved with the school community through the Strategic Planning Committee, of which she will remain a member.
"MUS will always have a huge piece of my heart. I'm proud of the contributions I've made but most importantly I am grateful to the community of Montecito for the privilege of serving them."
You might also be interested in...