Christmas At The Casa
As Casa del Herrero executive director Jessica Tade said, "This is my favorite night of the year!" She was talking about the annual Christmas party at the Casa. This architect George Washington Smith house built in the early 20s for Carrie and George Steedman from St. Louis, Missouri is decked out in it's finest "attire" for the holidays and upcoming Christmas tours.
The trees in the driveway were hung with chandeliers, the auto court fountain was framed with poinsettias and the wreaths were lit with white twinkle lights. This National Historic Landmark seems like a real home and not a museum run by a foundation. The party is held both in the house and the garden. The house is filled with the Steedman's furnishings, mostly Spanish and many dating from the 15th century. The Casa del Herrero is one of the finest examples of Spanish-Colonial Revival architecture.
According to the late daughter Medora Bass who inherited the house, her father named it House of the Blacksmith (Casa del Herrero) jokingly because the family had a metal manufacturing factory in St. Louis and he called himself a "blacksmith." Medora said, "How lucky I was to inherit a Spanish house and garden in one of the loveliest spots in all the world."
Mr. Steedman was a true Renaissance man and had many talents. One was that of a silversmith. His wife, Carrie, liked to make flower arrangements for competitions so he made her some vases inscribed, "To hold God's gifts for your delight."
This holiday evening the house was filled with a sold out crowd of folks enjoying fine wines from Margerum Wine Company and excellent hors d'oeuvres including juicy lamb chops from Dining with Di.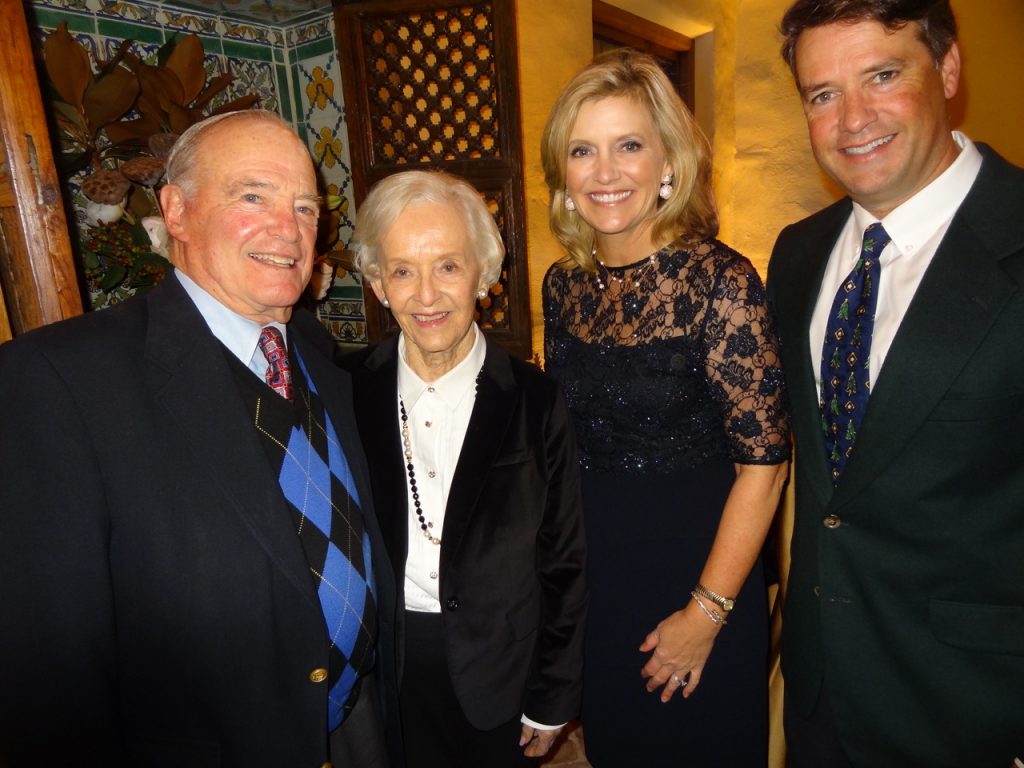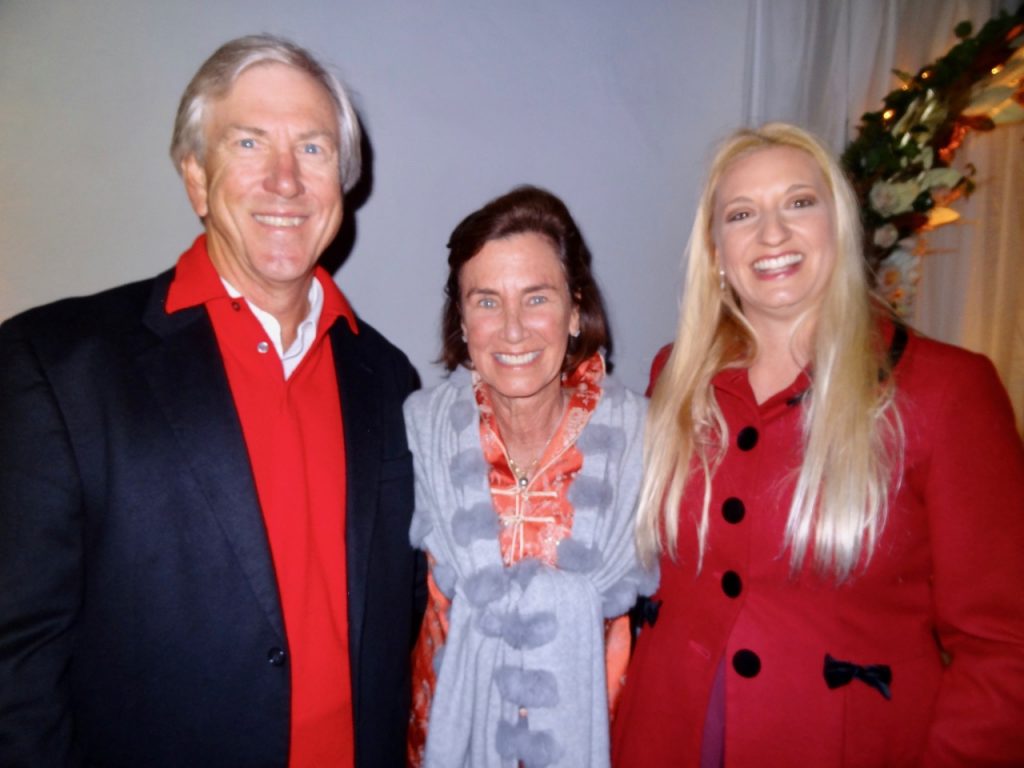 The honorees were mother-in-law Joan and daughter-in-law Susan Jackson. Joan was instrumental in getting the Casa open to the public in the 90s, just one of her many contributions. Susan has served as president of the board and all that goes with that job. Board president Meghan Stoll presented them each with a lion finial like the ones Mr. Steedman made for his garden railings.
This magical evening was the creation of co-chairs Emily Jones and Travis Kranz and their committee: Jennifer Kelly, Jennifer Markham, Mari McAlister, Jennifer McCoy, Elizabeth McGovern, Christina Rottman, Meghan Stoll, Suzanne Tucker, and Cheryl Ziegler.
I have been privileged to be a docent at the Casa since the year 2000 and I echo Medora's words – "One of the loveliest spots in all the world." It's especially nice to tour during the holidays so call Nichole Takeda at 805.565.5653 for a reservation during the Christmas schedule or in the New Year when the schedule is Wednesday and Saturdays 10 am and 2 pm. You can also reserve online at casadelherrero.com.
You might also be interested in...