Roost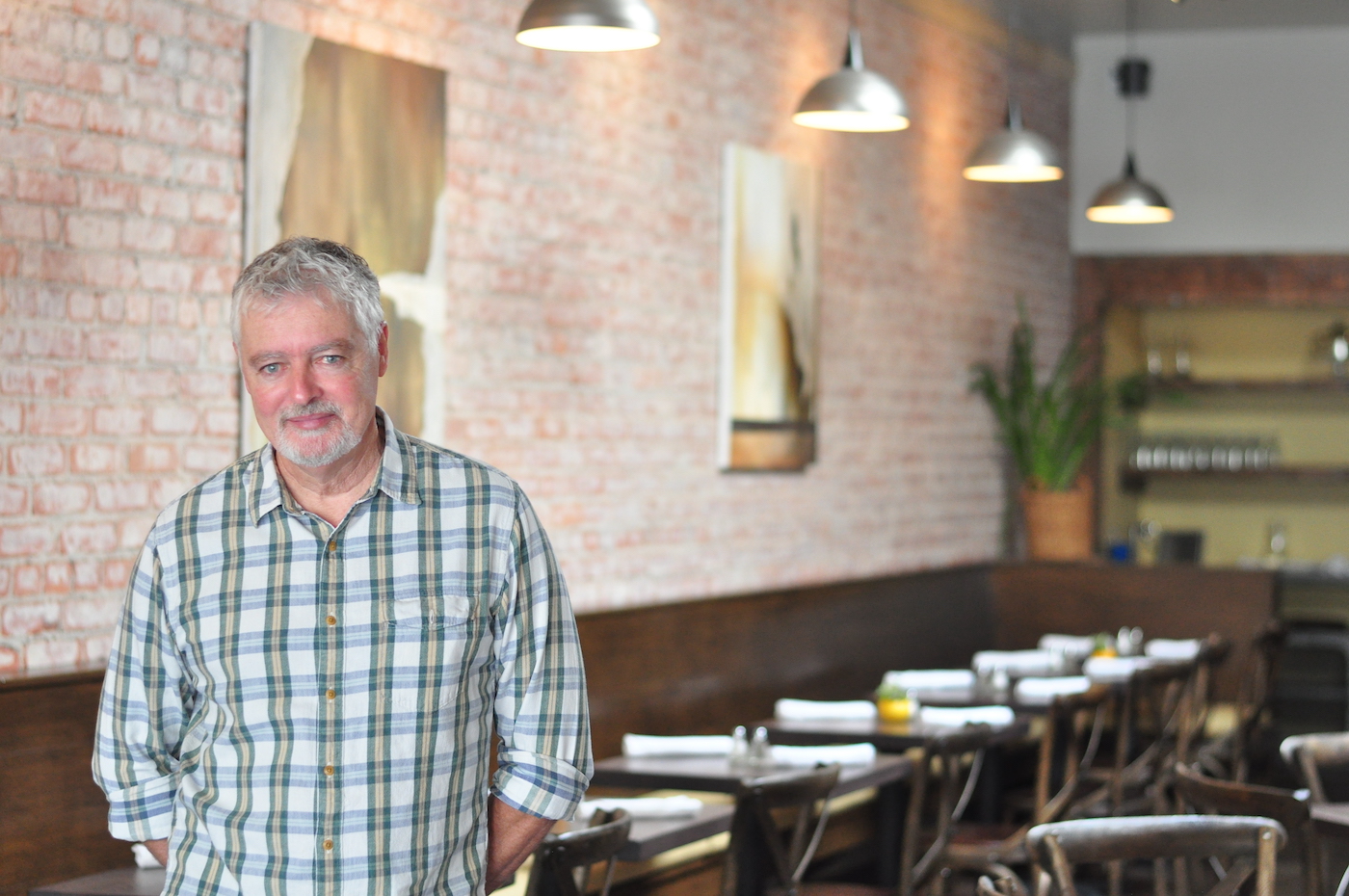 The State Street locale that was home to Downey's for 35 years has been quietly operating as a fresh new concept since May of this year. Owned and operated by Jim Mishler, Roost offers a fresh and simple menu for both lunch and dinner.
Mishler has been a mainstay in the local restaurant scene for decades, working at Paradise Café for 31 years, and as its general manager for the last 25. "I'd been looking to open my own place for awhile, and everything seemed to line up when John and Liz [Downey] decided to retire last year," Mishler told us during a recent visit to the restaurant. The eatery is in a prime location in Santa Barbara's theater district, surrounded by thriving businesses that draw foot traffic from visitors as well as professional offices and non-profits.
The name Roost was chosen to signify a space where people want to hang out and where they feel welcome, Mishler said, adding that it doesn't have to do with chickens, despite having several chicken dishes on the menu. "I just wanted to do really good, fresh, clean food. What I do here is what I do at home," he said of the seasonal and mostly organic menu. "If you start with great ingredients, you don't have to do much to it," he said. Head chef Craig Lingham is the former chef at Succulent Café in Solvang, as well as The Bear and Star in Los Olivos and Root 246 in Santa Ynez. "He's really talented, and I'm excited about the changes he's made to the menu," Mishler said. Lunch includes an array of soup, chili, salads, sandwiches, and tacos plates, with a variety of authentic fillings. Dinner features small plates and salads, as well as sustainably sourced proteins and farmer's market vegetables. Dessert offerings include shortbread cookies with homemade lemon curd, "a chocolate something," and a house-made cheesecake. The wine list has local wines as well as offerings from Oregon, Italy, France, and Spain, and Roost offers mostly local craft beer.
Mishler found that the space, which was ripe for a remodel, had beautiful architectural elements that he could utilize in the aesthetics of his new restaurant concept. Pristine red brick walls were hidden under plaster walls, smooth concrete floors were revealed once the burgundy carpet was pulled up, and the exposed beams were stripped of their paint, uncovering a rustic wood beam framing the kitchen entry. "It was exciting to find all this beauty in here," he said. He added dark oak tables and cross back chairs, custom banquets for a cozy feel, and a custom bar in the back of the restaurant. The walls feature the neutral art of a former Paradise Café server turned artist, Hannah Henderson, who now lives in Australia. "I feel that her art perfectly complements this casual yet elegant space," Mishler said.
Roost is open for lunch Monday through Friday from 11:30 am to 2 pm, and for dinner Monday through Saturday beginning at 5:30 pm. Closed Sundays. The restaurant is located at 1305 State Street. For more information visit www.roostsb.com. 
You might also be interested in...