History Never Ends Released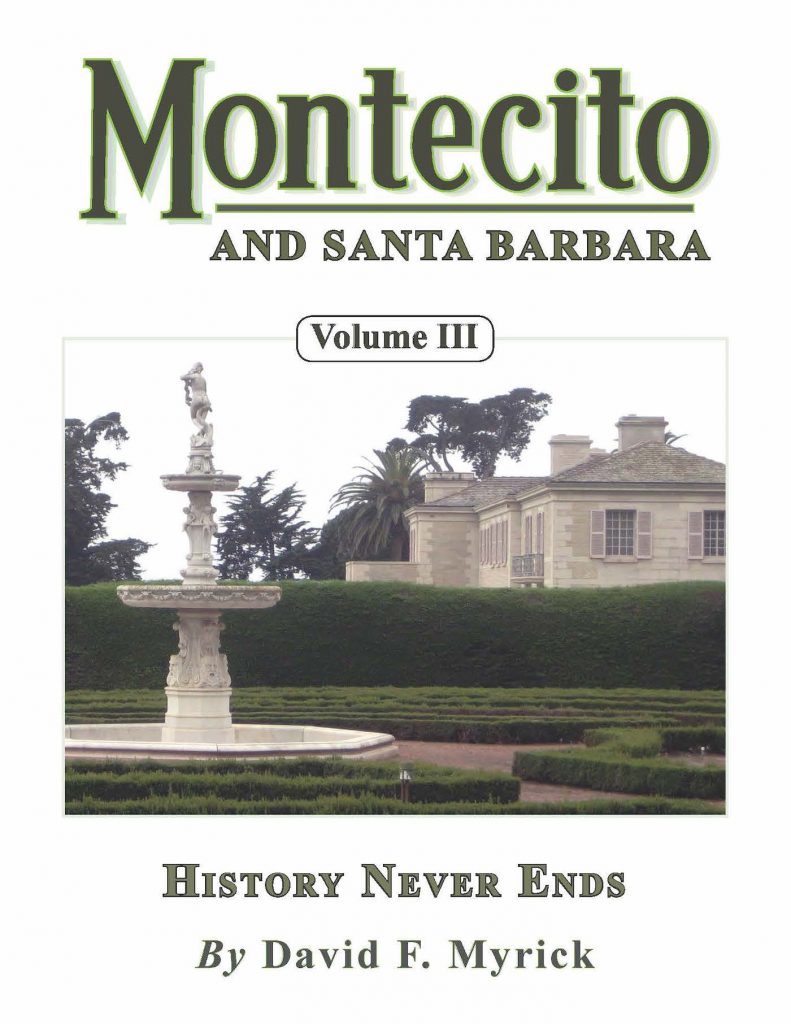 After years of preparation and research, the third and final volume of historian David Myrick's History of Santa Barbara and Montecito series is set to be released next week. Published by the Montecito Museum, the non-profit in charge of Myrick's personal archives following his passing in 2011, this volume, titled History Never Ends, brings the history of the region forward from 1940 to the present, including the Thomas Fire and 1/9 debris flow events.
The writing of the book was organized and overseen by Museum Board President Dana Newquist, who was a dear friend to Myrick during the final years of his life. "Since the 1991 publication of Volume II, David had discovered enough new information to justify a third book in the series. By 2011, he asked me to take his manuscript for Volume lll. His final request was to 'bring the book forward,'" Newquist said. "This has been accomplished by including contributions by a wonderful variety of local authors, sections that bring the book to date in History Never Ends."
Myrick was an expert historian of our area and beyond, as well as an author, lecturer, and cartographer; his books reflect his insight into history, supported by thoroughly researched significant detail. Myrick's grandparents first visited Santa Barbara in 1899 and, during the first part of the 20th century, when the family lived in Santa Barbara, his father enrolled in the Blanchard-Gamble School. Myrick was born in Santa Barbara, and attended a day school in Montecito before going away to college. For many years, when Myrick was a resident of San Francisco, he was a regular visitor to Montecito and Santa Barbara, and he eventually purchased a home in Montecito.
His writings include histories of railroads and mines in Nevada, Eastern California, Arizona, New Mexico, and Bolivia, as well as a history of San Francisco's Telegraph Hill. Long interested in history, Myrick was a Board Member Of National, State, and local historical societies in California, Nevada and Arizona and authored eighteen books.
History Never Ends is the third volume in the series on the history of Montecito/Santa Barbara. Contributing authors include Newquist, Judy Pearce, Rick Closson, Mindy Denson, Barbara Doran, James Buckley, and others. A book signing is scheduled for 3 pm on Wednesday, December 5, at Tecolote Book Shop in the upper village.
You might also be interested in...