Dive into the Divine with the innerU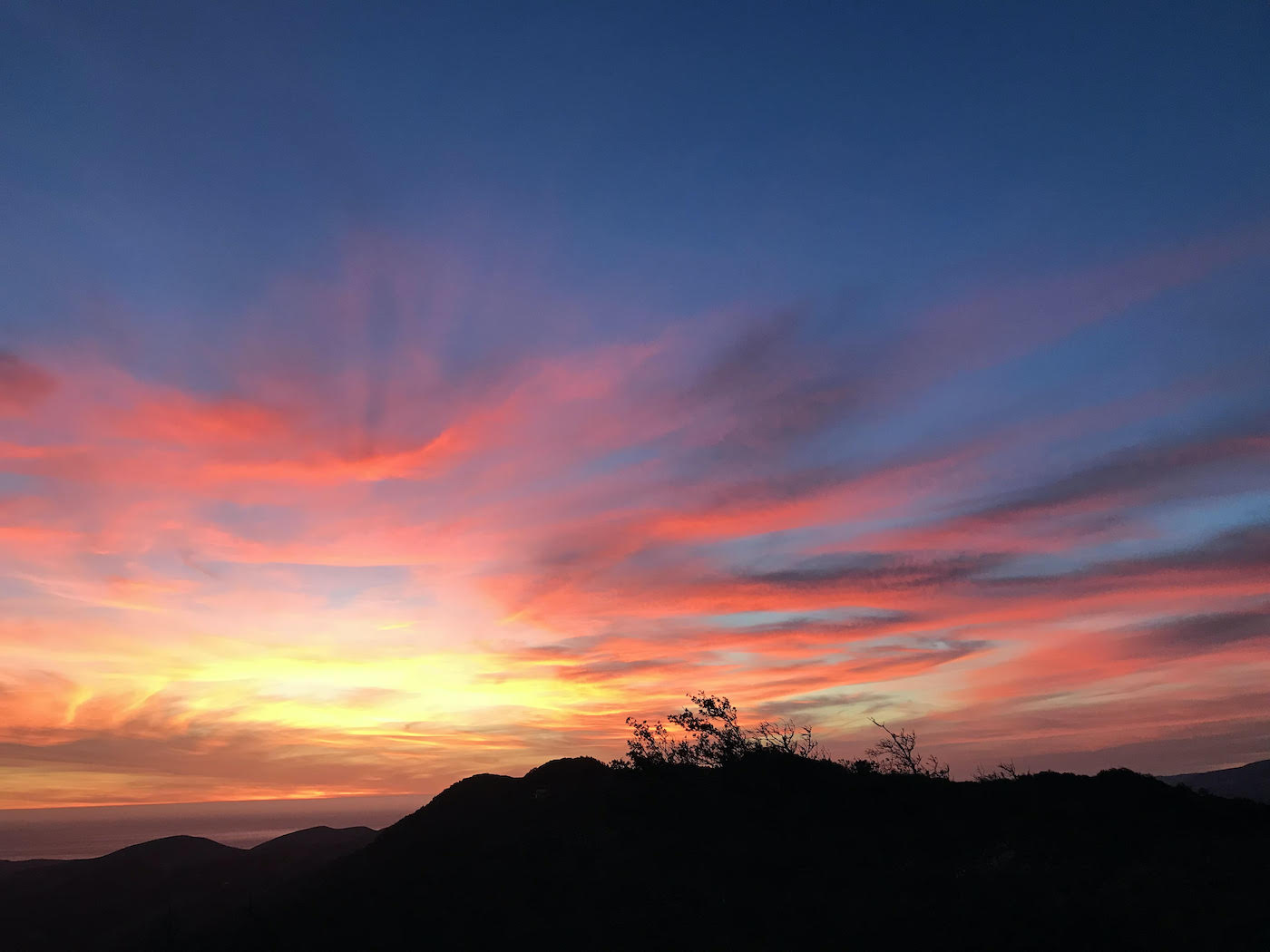 In a world of more than 7.5 billion people, falling into a rhythm that takes futile energy and subtly deters our hearts and minds away from our most authentic inner-self is as common as a misleading commercial on that crafty screen called the television.
Material acceptance from ourselves and our peers is the external happiness we often deem most vital in our daily lives. This is why Dr. Anne-Marie Charest MA, MFTI, a somatic psychologist with a Ph.D. in track and transpersonal psychology and owner of innerU of Santa Barbara, guides her clients to find the most authentic part of their inner-self.
Dr. Charest studied transpersonal psychology at Sofia University, where she reviewed "mindfulness, embodied compassion, shamanic practices, and the art of transcendence" – methods that aim to lead you on a path to eternal mindfulness: from the "mind to the heart" and into "the heart-centered space."

Dr. Charest's innerU program uses three tiers in all:
1) Internal youth therapy, which Dr. Charest calls "traditional" treatment to look inside yourself to a more uncorrupted part of your life.
2) Mindfulness sessions: good for anxiety, depression, I.Q, ADHD.
3) The women's program: meet once a month but venture into the woods four times a year to explore different landscapes of themselves.
Dr. Charest is Also Sanna the Shaman
Although Dr. Charest uses her expertise in clinical psychology, family counseling, and transpersonal psychology, the doctor is also a Shaman trained by the Eskimo Kalaallit tribe of the far north Greenland.

The practice of Shamanism is an ancient healing tradition, a way of life, a way to connect with nature and all of creation. The tribe gave Dr. Anne-Marie Charest the Shaman name Sanna. 
Sanna is trained to guide her clients to "Dive into the Divine" and connect with our internal selves to accomplish living up to our "full potential" of whom we truly want to be, not whom we inadvertently became.
Shamans venture to unusual places, like the rainforest in Brazil, for instance, as Sanna experienced beside 13 other Shamans. They travel to learn the beauty and vitality of different cultures' locales, and help communities with prayer, hold ceremonies to confront spiritual discrepancies, and if necessary, provide the proper medicinal solutions – "but the medicine comes when you're ready," Sanna says.
A spiritual healer, such as a Shaman, journeys deep into the unique places of emotions, plod territories with the spiritual goal of innate divinity. Love, food, water, shelter, family, are the basics we need and tend to take for granted. But innerU uses "the wisdom of the soma (body) to gently shift the expression of the soul to allow greater fluidity and flow in life."
Shamans from many backgrounds and indigenous traditions teach Sanna the ways of the Shaman: the vitality of nature, spiritual wisdom, the beauty of the body and soul, the journey into a discovery of the inner-self that helps and heals one another selflessly so the external demands craved with clandestine inadvertence – the mortal, temporary, and fraudulent buoyancy – peels away and exposes our real personalities, our true inner spirit.
Dr. Charest, aka Sanna, is trained in both science and spirituality, and endeavors one's "full potential" and to care about ourselves, nature, and other people and their cultures, animals, to ignore beliefs that erase false visions implanted in our subconscious.
Her qualifications welcome all personalities and variegated backgrounds. If we ignore the insults and blame from another person's sadness, greed, their lust, their need for external triumph, property, anything that distracts from the veracity of life's real journey, their outer laying rusts and crumbles like an old '57 Chevy left on the side yard.
So, to mask the internal madness, we work toward a shiny new car, and when that doesn't fill the void, we try for the house, the vacation house. Still nothing? That's because these are the prime ingredients to faux-happiness, to traditional and false visions of prosperity.
Green pieces of paper revered by the much too trusting believer of "More is Divine" is not the spiritual progress practiced at innerU. In fact, it's just the opposite.

For more information about Dr. Anne-Marie Charest, Sanna, and innerU, visit innerutherapy.com or call her at (805) 708–6363. The innerU office is at 1815 State Street Suite E. you can also purchase her ebook: The 8 Secrets for Successful Living & Change, available on her website and other book outlets.
You might also be interested in...