Community Dividends Awards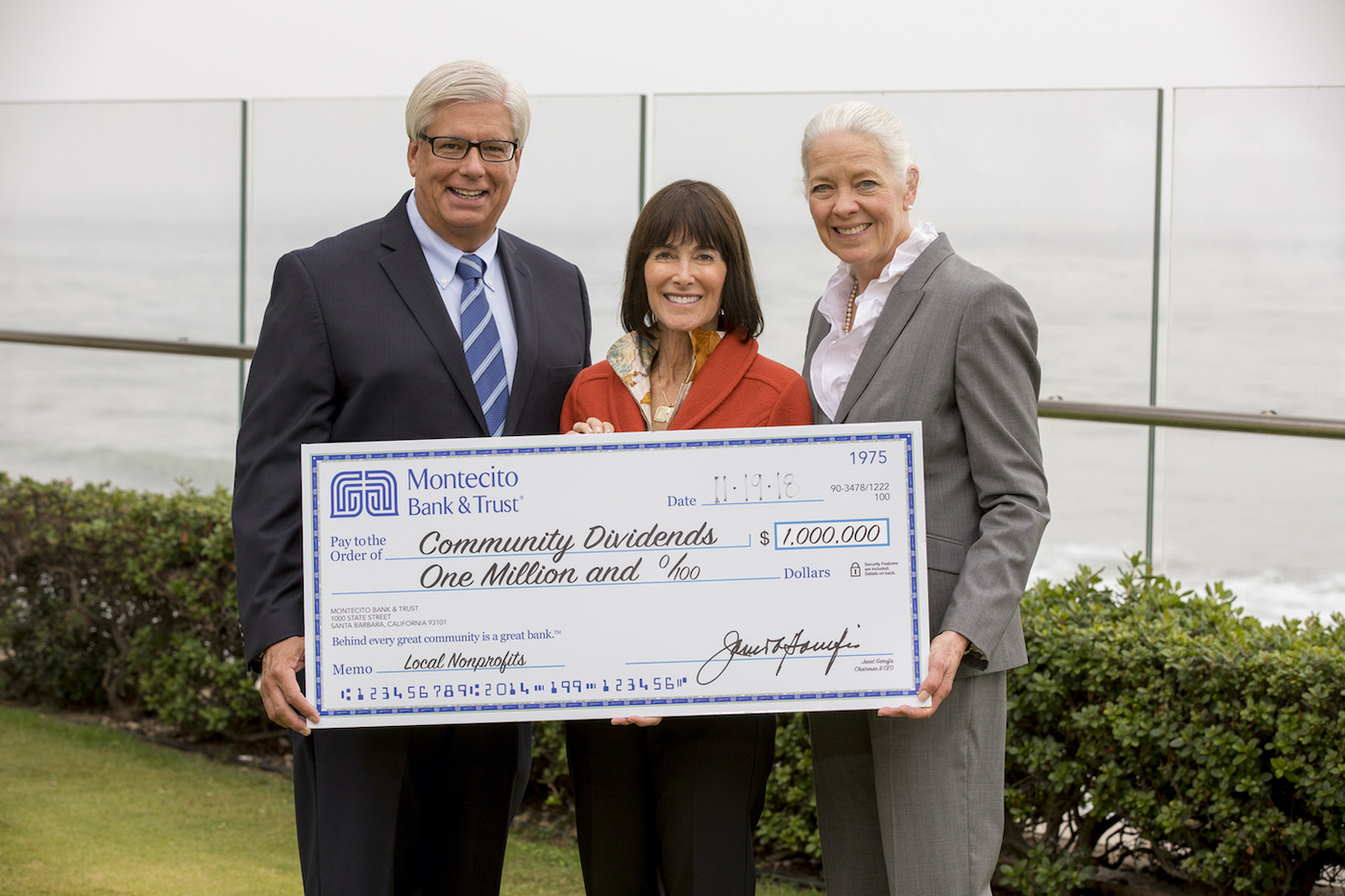 Montecito Bank & Trust celebrated the 16th anniversary of its Community Dividends Awards, with 188 non-profits sharing $1 million, at the Coral Casino.
The program, started by the bank's founder and philanthropist Michael Towbes, has donated $16 million since its inception. Mike, who died two years ago, used to describe it as "my favorite day of the year."
Bank CEO Janet Garufis was especially thankful in the aftermath of the twin disasters that impacted our rarefied enclave nearly a year ago.
"The collaboration we've seen among local nonprofit agencies over the past year has been nothing short of incredible. We can and should use that momentum and the lessons we've learned to help our neighbors and friends through the latest fire disasters in Ventura and Los Angeles counties."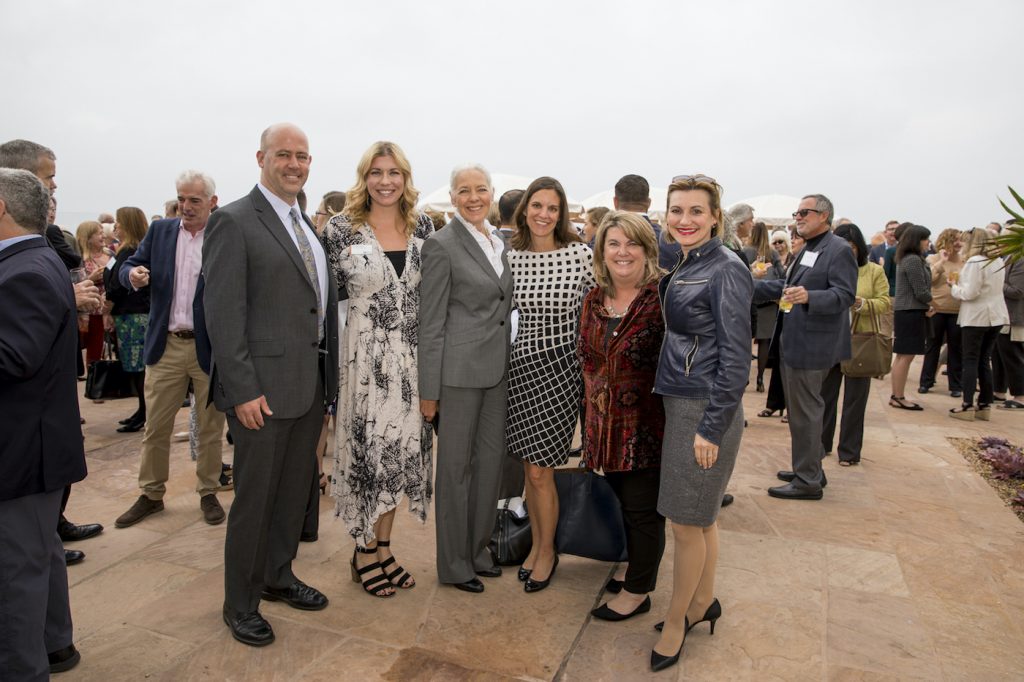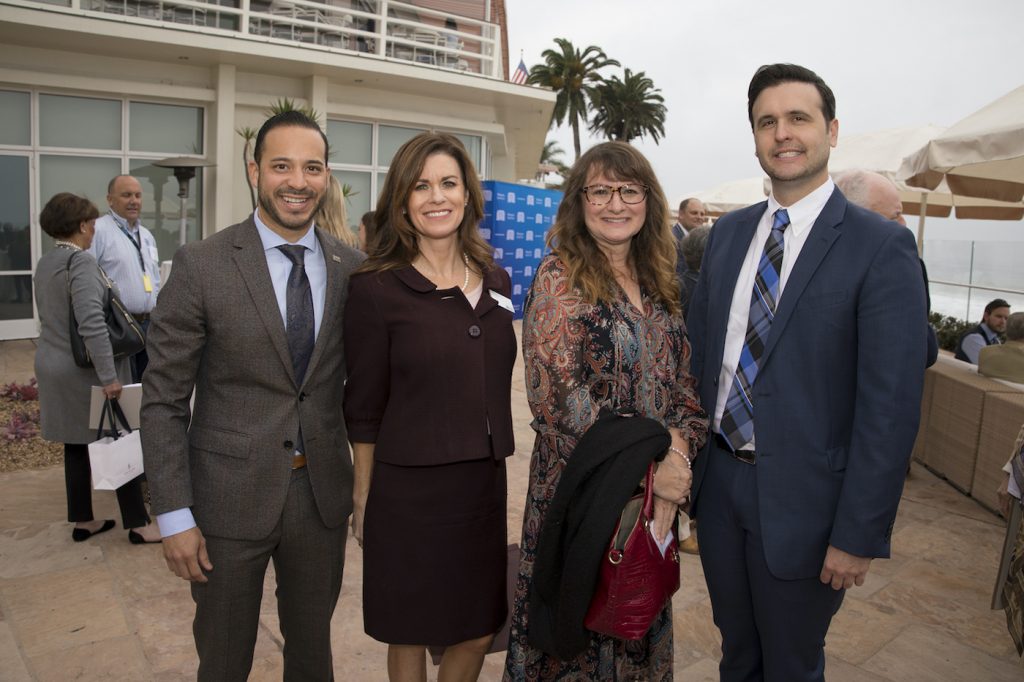 The bank, which has 13 branches and $1.4 billion in assets, is always oversubscribed with applications for help, including groups with missions that serve the arts, youth, education, social welfare, and medical and health service sectors.
Among those checking out the luncheon largesse were Anne Towbes, Michael and Nati Smith, George and Laurie Leis, Rona Barrett, Roger Durling, Geoff Green, Kevin Marvin, Michael Baker, Tom Reed, John Palminteri, Peter Jordano, Steve Ortiz, Rolf Geyling, Kurt Ransohoff, Ana Papakhian, Elsa Granados, David Bolton, Greg Gorga, David Selberg, Joan Rutkowski, Ellen Goldstein, Anais Pellegrini, Caren Rager, and Tom Reed.
Saved the Day
With the cancellation of the annual Organic Soup Kitchen Thanksgiving lunch at the Veteran's Memorial Building, culinary whiz Michael Hutchings and his baker wife, Christine Dahl, stepped up to the plate cooking lunch for 200 guests at the Unitarian Society.
Diners were also able to make quite a splash when Showers of Blessing, a mobile hygiene ministry, provided facilities for them to wash before or after noshing.
"Everybody involved deserves a big shout out for all their earnest and extravagant efforts," says Wade Anders Volk of the charity.
You might also be interested in...