Commending Quaid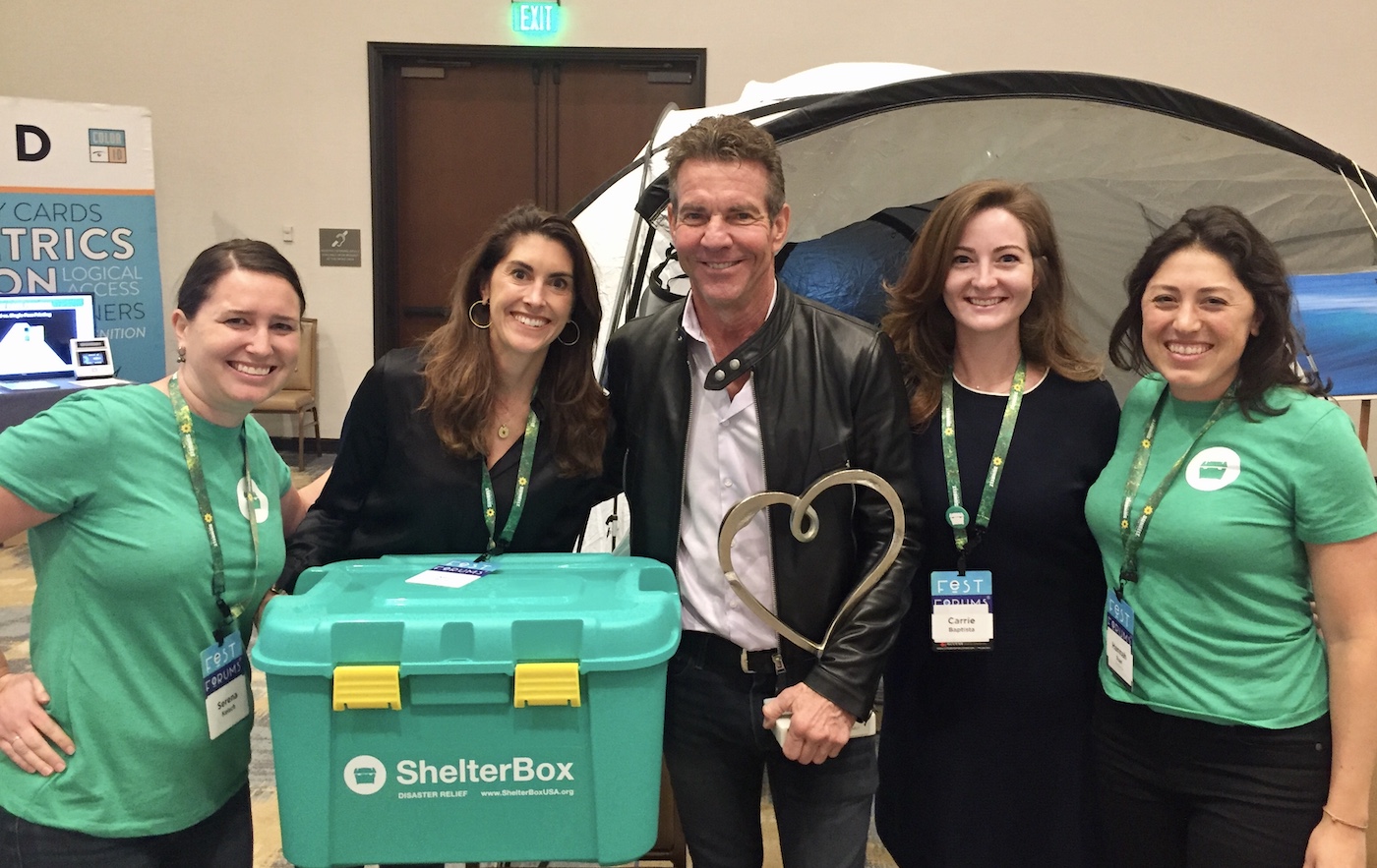 Actor Dennis Quaid, who was in our Eden by the Beach for the FestForums annual conference at the Hilton, took time out after receiving his Lifetime Achievement Award to tour the ShelterBox tent and talk at length with chief honcho, Kerri Murray.
"He is very passionate about helping kids and vulnerable children around the world," says Kerri. "He really wanted to know about global work to bring shelter to families made homeless by disaster and conflict."
Quaid is also an accomplished musician, performing with his band, The Sharks, for the past 18 years.
They have just released their first album, Out of the Box.
You might also be interested in...