Voices Carry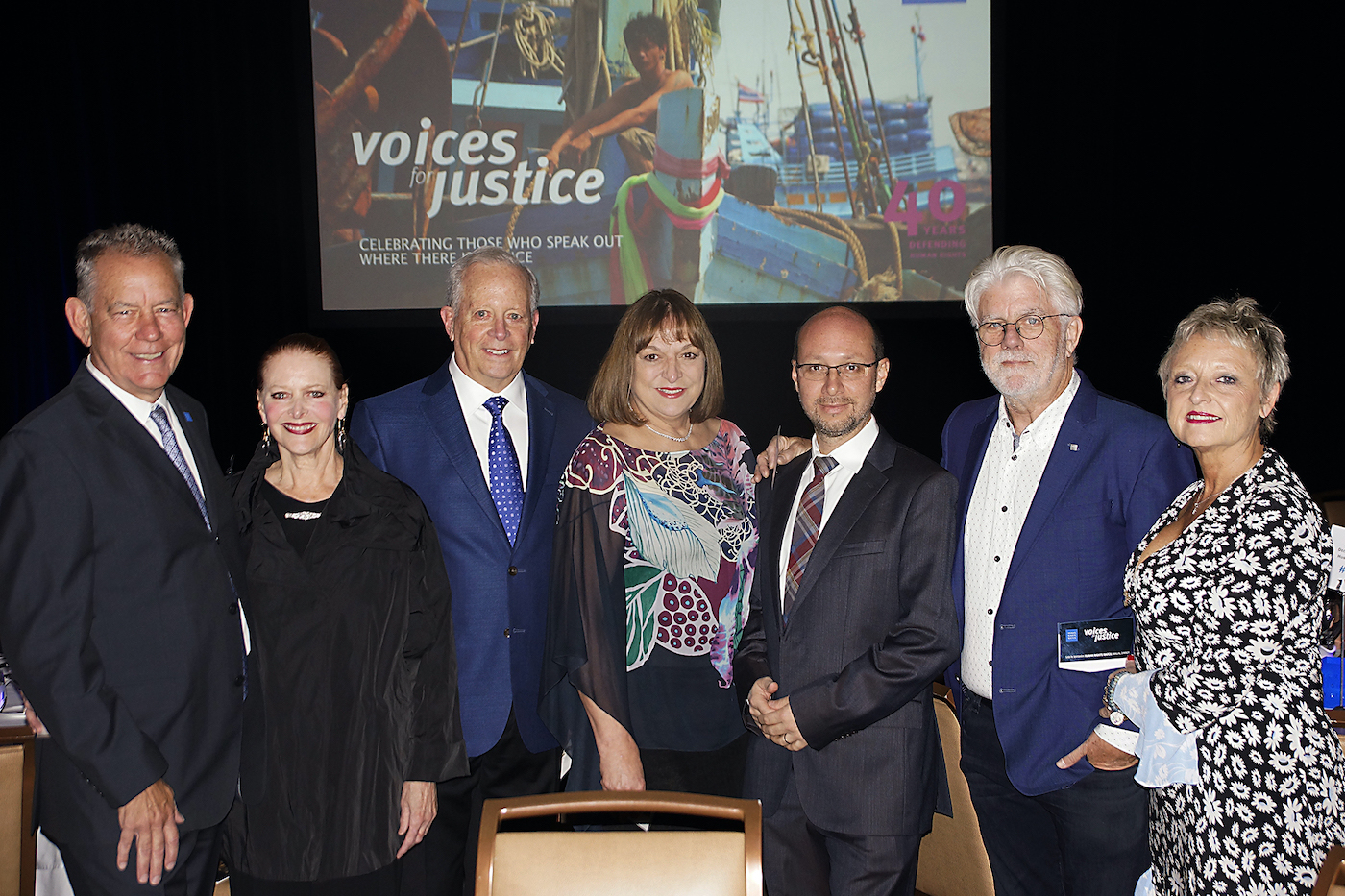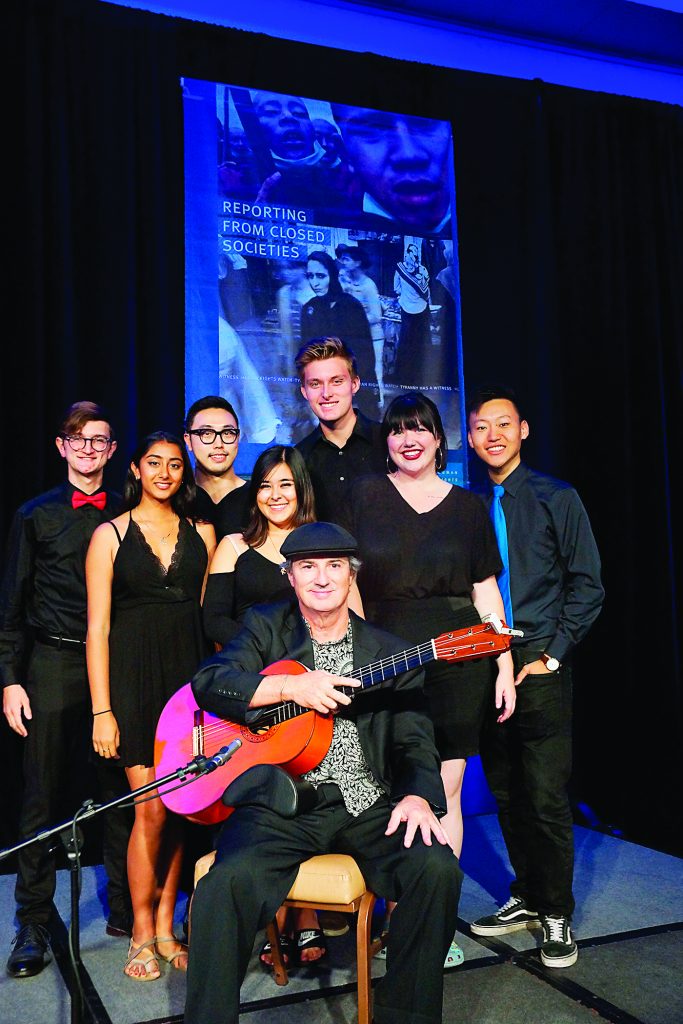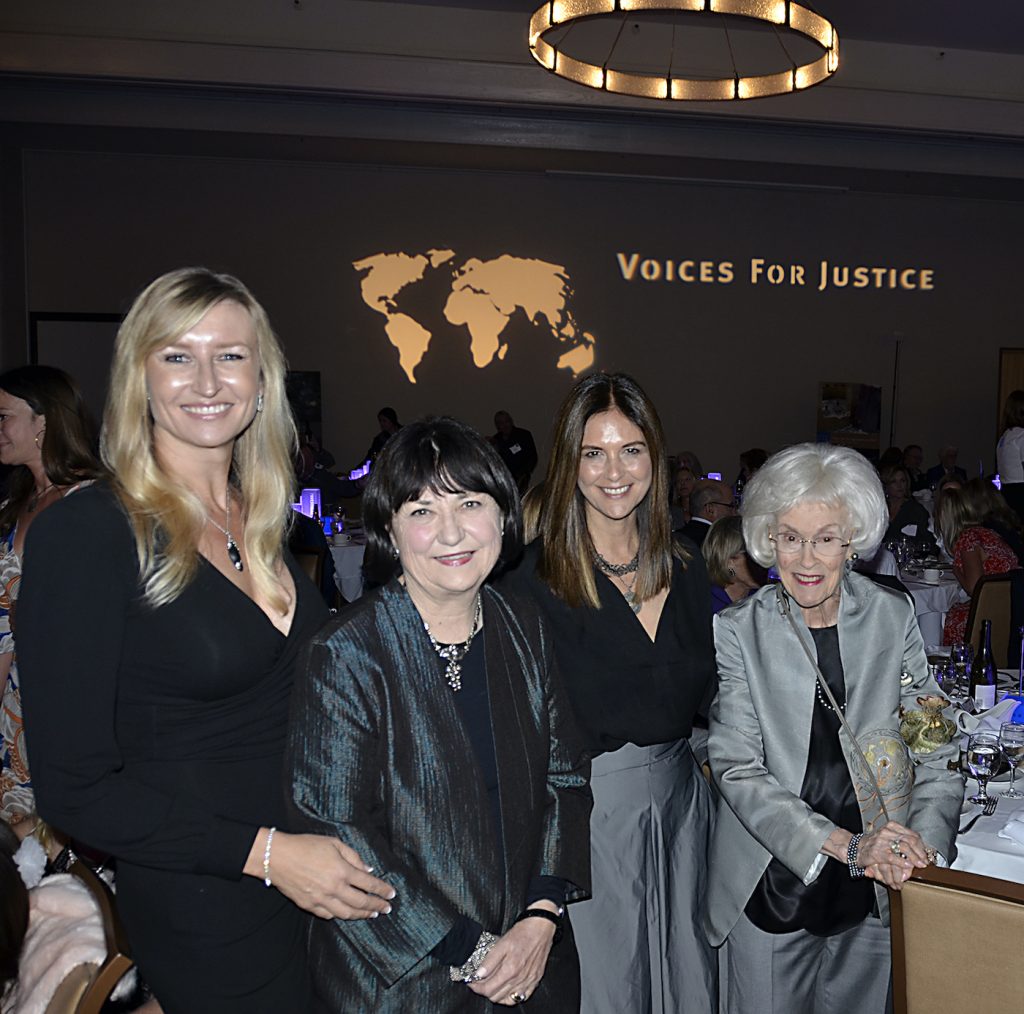 The ballroom at the Hilton was packed when Human Rights Watch held its 12th annual Voices for Justice dinner, which raised around $600,000 for the 40-year-old nonprofit, which is a leading defender of fundamental freedoms, the activists who uphold them, and vulnerable people worldwide in 90 countries globally.
The bustling bash for 460 guests, co-chaired by Fiona Stone and Gwyn Lurie, featured researchers for the worthy cause, including Michael Garcia Bochenek, senior counsel for children's rights; Bethany Brown, researcher; Carlos Rios-Espinsoa, senior researcher for disability rights, and Nic Dawes, deputy executive director.
The ubiquitous Geoff Green, CEO of the City College Foundation, conducted the pledge drive, while John Steed, co-vice chair of the Santa Barbara Council, spoke on the environment.
Musical performances included Glenn Phillips, multi Grammy-winner Michael McDonald, Sydney Lurie-Firestein, Justin Connolly, George Quirin, Lauren Cantin, and the Naked Voices Choir.
Among the tony torrent of guests were Leslie Ridley-Tree, Sara Miller McCune, Martin and Kerrilee Gore, Gretchen Lieff and Miles Hartfeld, Anne Towbes, Vicki Riskin, Lois and Laura Capps, Hannah-Beth Jackson, Das Williams, Stan and Betty Hatch, Starr Siegele, Rinaldo and Lalla Brutoco, Rob and Judy Egenolf, Lis Leader, Fred Kass, Pat McElroy, and Monique Limon.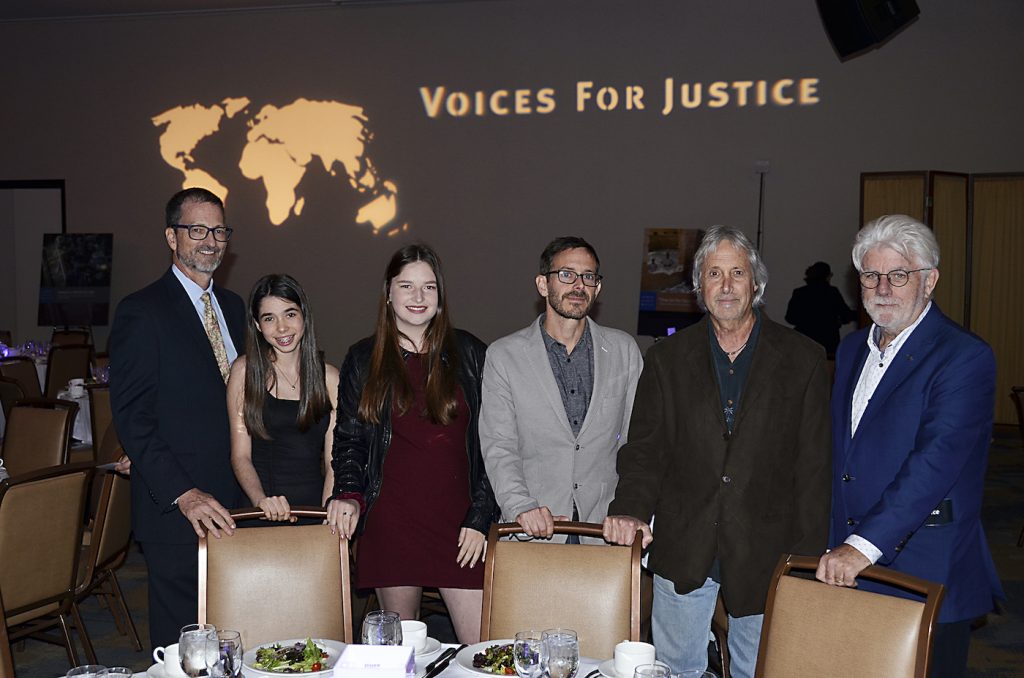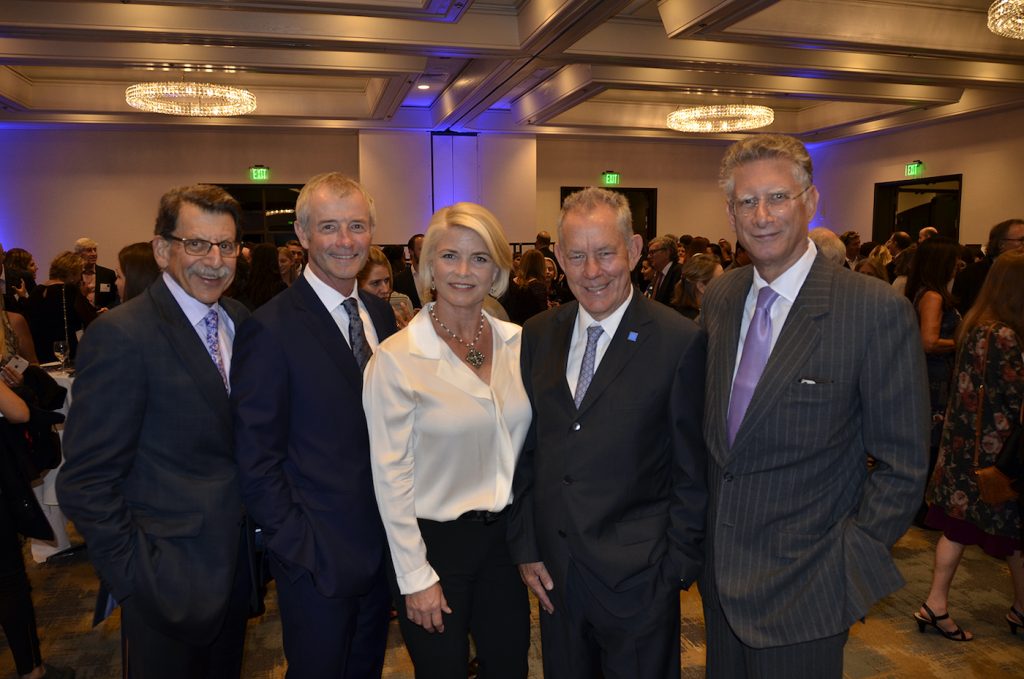 A Rosalind by Any Other Name
Community Arts Music Association, celebrating its centenary, has appointed Rosalind Amorteguy-Fendon to its board of directors.
Rosalind has served as chairman of the Parks and Recreation Community Foundation, Santa Barbara Chamber Orchestra, and as president of Santa Barbara Beautiful, Birnam Wood Women's Golf Association, and is a founder of the Birnam Wood Fitness Center.
She is currently treasurer of the Performing Arts Community Foundation and is an honorary director of the Santa Barbara County Arts Fund, and has served on many non-profit boards, including the Teddy Bear Cancer Foundation.
Rosalind holds degrees from UC Berkeley, Harvard Business School, and the Barnes Program in Horticulture.
Star-Studded Centenary 
Our rarefied enclave was well represented when actor Leonardo DiCaprio celebrated his 44th birthday at Spring Place, a Los Angeles members club.
Newly married Oscar winner Gwyneth Paltrow and her TV producer husband, Brad Falchuk, joined the likes of Robert De Niro, Al Pacino, Jay Z and Beyoncé, Naomi Campbell, and Tobey Maguire for the boffo 500-guest bash.
Earlier in the evening, Montecito's most famous resident Oprah Winfrey joined other guests for an intimate dinner on the club's rooftop.
Truly a night on the tiles!
Royal Treatment
Everybody is just wild about Harry!
A new poll has the Duke of Sussex, Prince Charles's second son, as the most popular member of the British Royal Family.
Harry, 34, sixth in line to the throne, has a hefty 77-percent approval rating.
His grandmother, Queen Elizabeth, 92, is in second place with 74 percent, and Harry's bother, Prince William, Duke of Cambridge, third with 73 percent.
Harry is described as admirable, likable, humorous, fun-loving, and genuine, according to the YouGov survey.
Future king, the Prince of Wales, who just celebrated his 70th birthday, is in seventh position in the royal ratings with 48 percent approval, behind his father, Prince Philip, with 56 percent, and his daughters-in-law, Kate, with 64 percent and Meghan with 55 percent.
Prince Andrew, Duke of York, is bottom of the list at 15, with just a 22-percent approval rating.
Gifted Performer
You know Yuletide is just round the corner when our rarefied enclave's most famous resident, Oprah Winfrey, reveals her annual Christmas gift list.
The full list of 107 items of her "favorite things" is the biggest in its 22-year history and includes must have fashion, beauty, and travel items the 64-year-old former TV talk titan swears by.
A top item is a truMedia foot massager, which sells for $199, which Oprah waxed lyrical about: "I swear fireworks lit the sky, waves pounded against the shore, and a choir of angels sang. This is some powerful pampering."
Another topping the list is a $168 L.A. Relaxed jumpsuit – a onesie for groupies, which Oprah says is a must-have for traveling.
Other goodies include artisanal popcorn, and brass plated in white gold bracelets featuring empowering terms such as Fearless, Grateful, Brave, and Strong, which Oprah says she is buying students at her girls school near Johannesburg, South Africa.
Fond Farewell
On a personal note, I mark the passing of oil heiress Caroline Hunt, daughter of legendary wildcatter H.L. Hunt and once the richest woman in America, at the age of 95 at her Dallas home.
The philanthropist, world traveler, and hotelier – she owned the legendary Mansion on Turtle Creek and the Hotel Bel-Air – and formed Rosewood, the company running Los Angeles mall magnate Rick Caruso's Miramar Hotel when it opens in the New Year.
Hunt was also married to Buddly Schoellkopf, uncle of an old friend, George Schoellkopf, who splits his time between his beautiful colonial estate in Washington, Connecticut, and his stunning Summerland aerie.
A kind, thoughtful, and highly intelligent individual who lived life to the fullest.
Sightings: Multi-Emmy winner Julia Louis-Dreyfus noshing at The Monarch… Rocker Peter Noone sashaying at Montecito Country Mart… Oscar winner Natalie Portman dining with her family at Olio Pizzeria
You might also be interested in...