Swiss Nets in the Works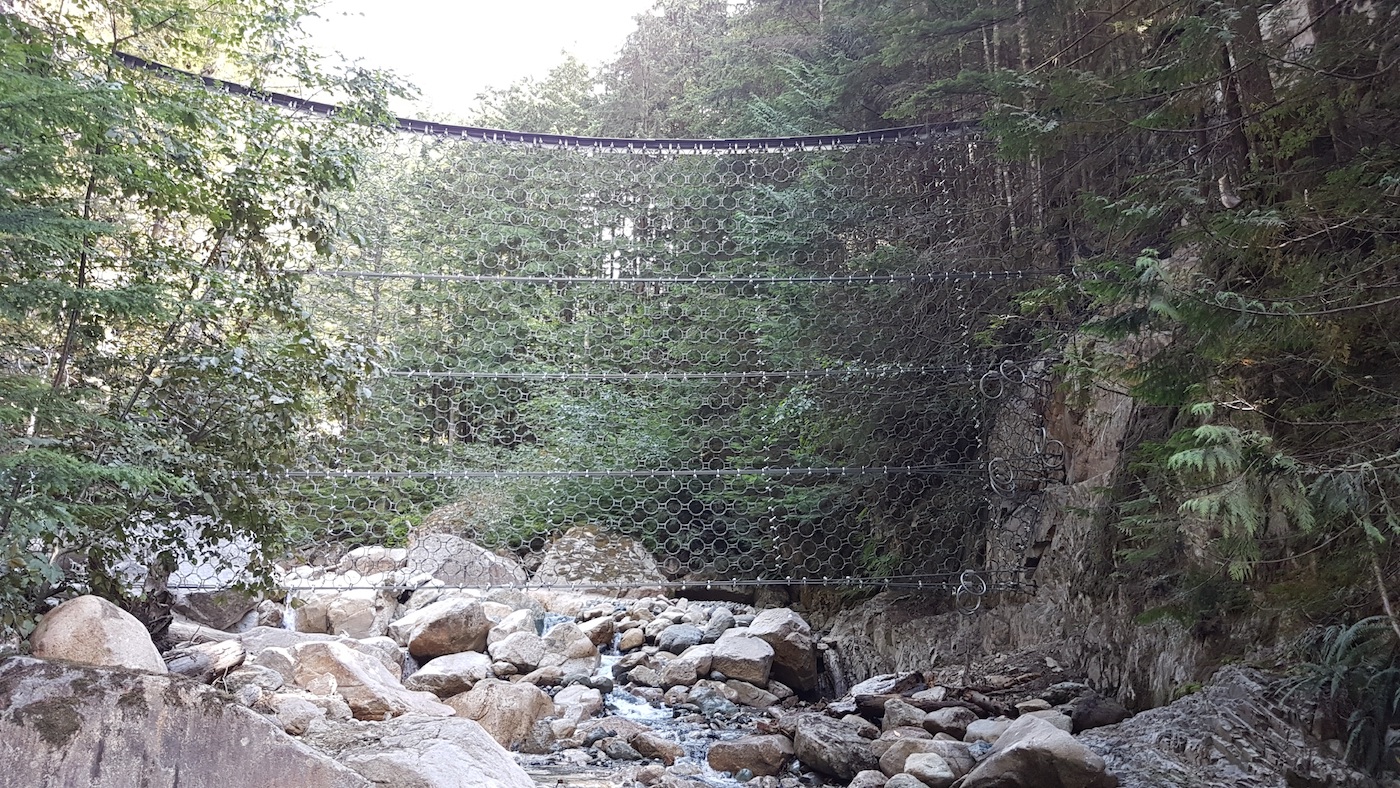 At last week's Montecito Association (MA) board meeting, Brett Matthews with the Partnership for Resilient Communities reported that his group has filed an emergency permit to install 15 temporary steel nets for five canyons in Montecito; the MA board voted unanimously to support the group's permit application, agreeing to send a letter to the director of Planning & Development, Tess Harris.
As of press time, the County had received more than 50 letters of support of the Partnership, which comprises 10 members of the community including former SB Fire chief Pat McElroy, Matthews, Gwyn Lurie, Joe Cole, Les Firestein, Mary Rose, Ron Pulice, Alixe Mattingly, Cathy Cash, and Hollye Jacobs. "Realizing there was a need for expertise and funding, we approached the County," Matthews said, adding that the group commissioned BGC Engineering, UCSB's Bren School of Environmental Studies & Management, and KANE GeoTech to conduct site assessments and recommendations about our fragile hillsides, charred last year by the Thomas Fire. "We know that there is still imminent danger, especially with the types of rains associated with El Niño," Matthews told the MA board.
The most feasible and immediate solution, according to the Partnership, is the installation of environmentally friendly Swiss-made steel nets, which catch debris as it comes down the hillsides. The series of nets has the capacity to catch nearly 100 cubic yards of debris; nearly twice the amount of debris that our three Montecito debris basins can accommodate. There are currently 41 such nets in other areas of the state, including Big Sur, Santa Cruz, and Marin. The project requires permits from the County of Santa Barbara, the Forest Service, the State Water Board, Army Corp of Engineers, and the California Department of Fish & Wildlife.
Local planner Suzanne Elledge has volunteered her services to help the Partnership navigate the permitting process. "The private landowners who own four of the five canyons have all given their support, and we are encouraged that we will be able to get these permits. The fifth canyon is on Forest Service property," Matthews said.
McElroy, who sat down with us to discuss the nets earlier week, says the goal is to get the nets up by January, before the bulk of the rainy season. "The Swiss company as well as the construction company are staged and ready to go put these things up," he said. "We are at the top of the list." McElroy added that Storrer Environmental Services has already conducted environmental review to make sure the nets are placed appropriately for fish and wildlife, and the company will monitor debris removal as well. "These nets are temporary. We believe they'll be up for three to five years, and then hopefully by that time there will be a better mitigation measure to prevent another disaster."
Earlier this week, the NOAA increased the chances of an El Niño winter to 80%. Matthews explained that during the disastrous mudflow of January 9, two-thirds of an inch of rain fell in 15 minutes. In six out of seven past El Niño years, there were rain events that were double that intensity level. "As recently as 2015, there was a storm that caused 1.39 inches of rain in fifteen minutes," he said.
The $5.5-million project is being funded by private citizens, foundations, and organizations. The group is also seeking grants from FEMA, as well as resiliency bonds, and funds from insurance companies, hotel groups, and other stakeholder organizations. "We believe we will be able to come up with the funding, we just need the permits in hand," Matthews said.
With the recent fires in Southern California, the group is already sharing what they've learned so far. "We want to be able to figure this all out, and then share our 'playbook' with other communities facing these issues," McElroy said. "Our hope is that the leg work we are doing will allow other communities to move quicker, so that they will be able to do this work with FEMA emergency funding."
The group is also working with NOAA and USGS for weather predictions, as well as for monitoring storm intensity. "They see us as a test area for new technology," Matthews said.
To learn more about the Partnership's initiatives, visit www.partnershipsb.org. 
You might also be interested in...