Synergy One Lending Opens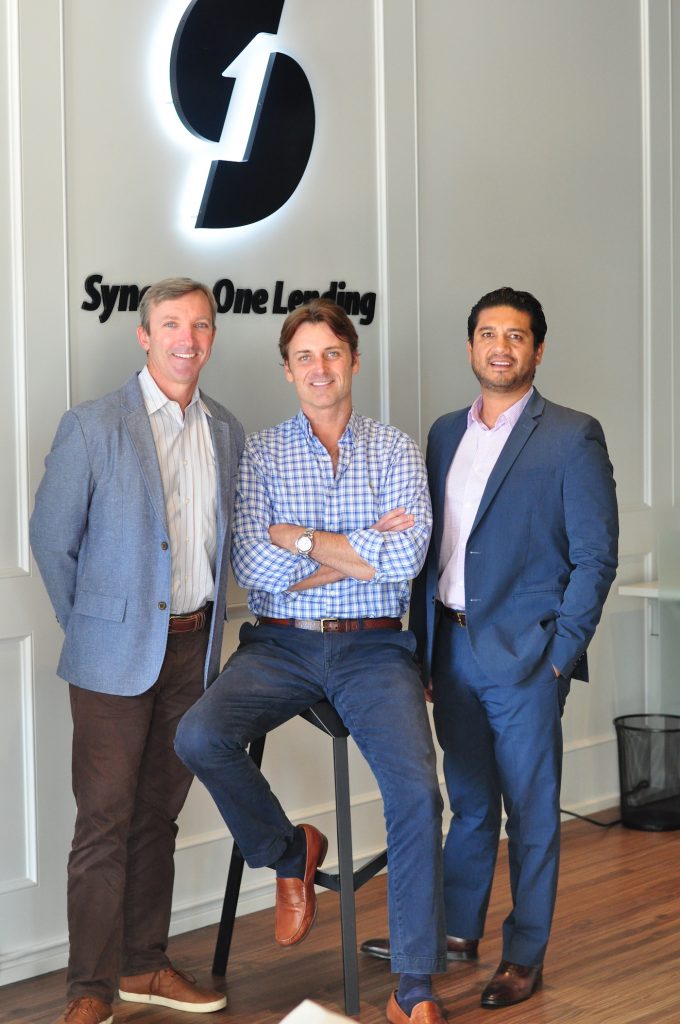 Synergy One Lending, a recently acquired subsidiary of Mutual of Omaha, has opened its doors on Coast Village Road, in the space formerly occupied by Shine Blow Dry Bar. The nationwide mortgage lending company, which is based out of San Diego, was founded by Westmont grad Torrey Larson. "We really are a homegrown company, taking it back to our Montecito roots," said branch manager Jasun Carter, who was once the in-house lender for Sotheby's. His associates at the new Coast Village Road office include Scott Bradley, Jovan Obando, and Tom Kronen.
Synergy One offers many types of loan products through a local underwriter, which makes the process easy and efficient, according to Bradley. "Our underwriter knows our local market, which allows us flexibility and speed," he added. "We know the nuances of every neighborhood and why prices fluctuate." From "bank statement loans," to "no tax return loans," to reverse mortgages, and VA loans, the company offers a wide array of options in addition to conventional loan products. The lenders also offer personalized processes, depending if the client wants to use the newest paperless technologies, or prefers an "old school" way of doing things. "You have to understand who you are working with," Bradley said.
The team at Synergy One are all locals, so they bring a vast knowledge about the area to their clientele. "It's been my dream of having an office on Coast Village Road," said Carter, who attended Cold Spring School and now raises his family in Santa Barbara. "When this space opened up, we knew we had to have it." The space has been transformed to include glass-framed offices and a conference room, featuring the street art of the artist known as Gone.
A recent grand opening welcomed dozens of industry professionals and Coast Village Road neighbors. Synergy One Lending is located at 1250 Coast Village Road.
You might also be interested in...